MAINE, Maine — Mainers know the obvious — and spectacular — stops on their annual quest to see holiday lights: Northern Lights at L.L Bean in Freeport and Gardens Aglow at Coastal Maine Botanical Gardens in Boothbay likely top the list.
But festive light displays fill the nights throughout Maine in December. Some are professionally designed, but often the decorations are the result of homeowners' creativity and hard work.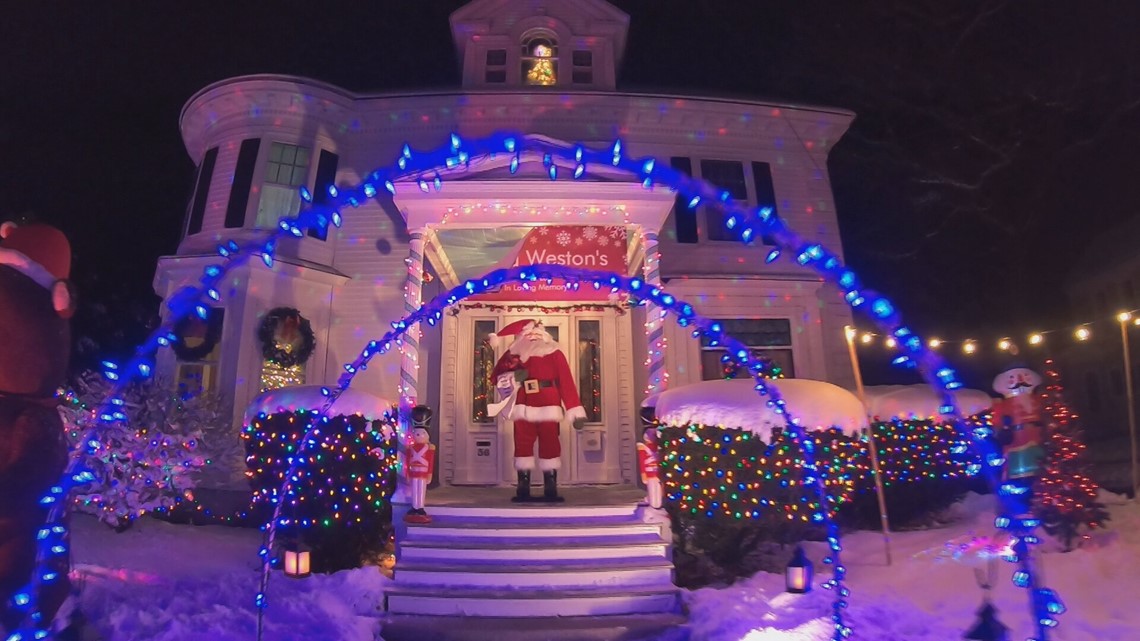 NEWS CENTER Maine is compiling a map, of sorts, of notable holiday light displays throughout the state. Send us, via the Near ME feature on our mobile app, a photo of your lights, or even a display you spot around town. Be sure to click on the map to note the location, and we'll add it to our map — and share the celebration with other viewers.
It's easy—here's how it works.
Open the NEWS CENTER Maine app on your smartphone.
On the bottom right, click the Near Me button.
To add a photo, click the orange Share with Us button and upload your photo or video.
Fill out the fields: give it a title, a credit, your email, and tell us where it was taken. It will then be reviewed and approved by NEWS CENTER Maine.
You can even search for a specific location using the search bar at the bottom. For example, if you type in Augusta, it will take you to photos and stories from that area.
The photos and videos will show up on the map and could even possibly be included in our newscasts or photo galleries like this one:
Near ME | Maine Holiday Lights 2020