Well, it turned out to be true. Thankfully, severe weather impacts were fairly small, but we did get our first tornado warning of the year.
Now, with the odd feeling as though I'm living through the movie Groundhog Day, today is shaping up to be quite similar.
That's true even down to the way the day is starting off.
With a marine layer in place and thick fog outside, it will take a few hours to get things warm enough for severe weather.
Once it mixes out, though, it's off to the races.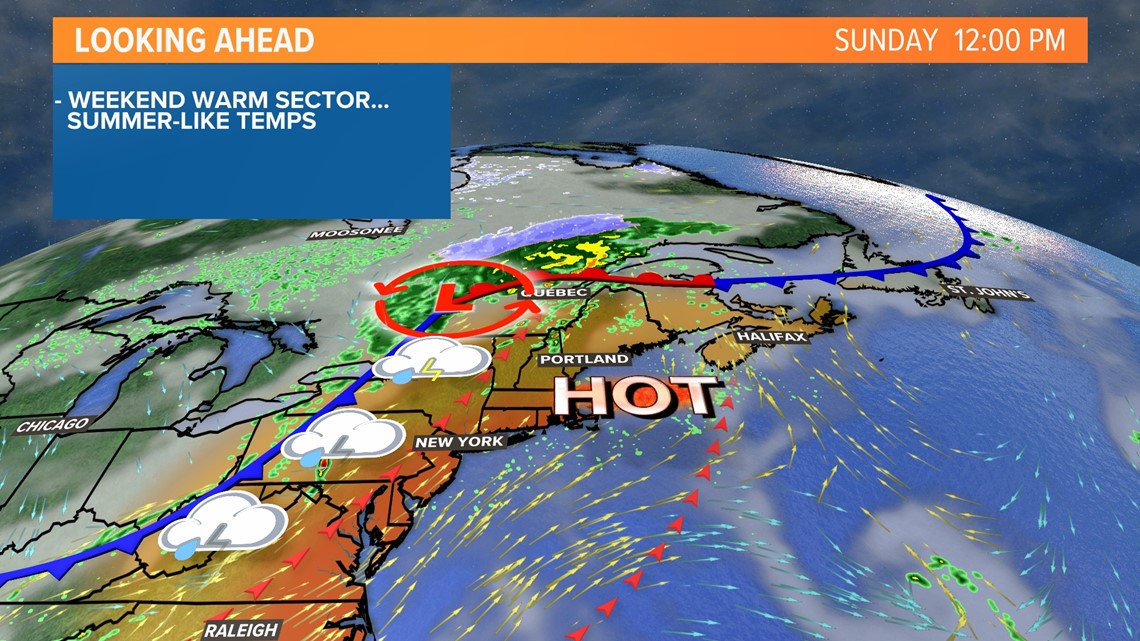 While yesterday's severe weather threat was a bit more localized, today seems more widespread.
A line of storms will fire along the cold front this afternoon. These storms are going to move into an environment that is primed for severe weather.
This map looks very similar to Saturday's map, but it encompasses all of Maine and New Hampshire.
The northern half of Maine is really what's in the bullseye again, though, with the potential for some rotating storms mixed in, as stronger storms start to fire.
I do expect storms to reach the coastline today, but the minor marine influence lingering well into the afternoon should cut back a bit of the severe risk.
Here's the biggest risks this afternoon in order from most likely to least:
strong wind gusts
sizable hail
flash flooding from downpours
a weak spin-up tornado
The biggest risk for rotation (and thus a brief spin-up) will be highest in any storms that end up out ahead of the main line.
Still, even as the front rolls in, there could be just enough twist in the winds to allow for some rotation. Chances do remain lower as the day carries on, though.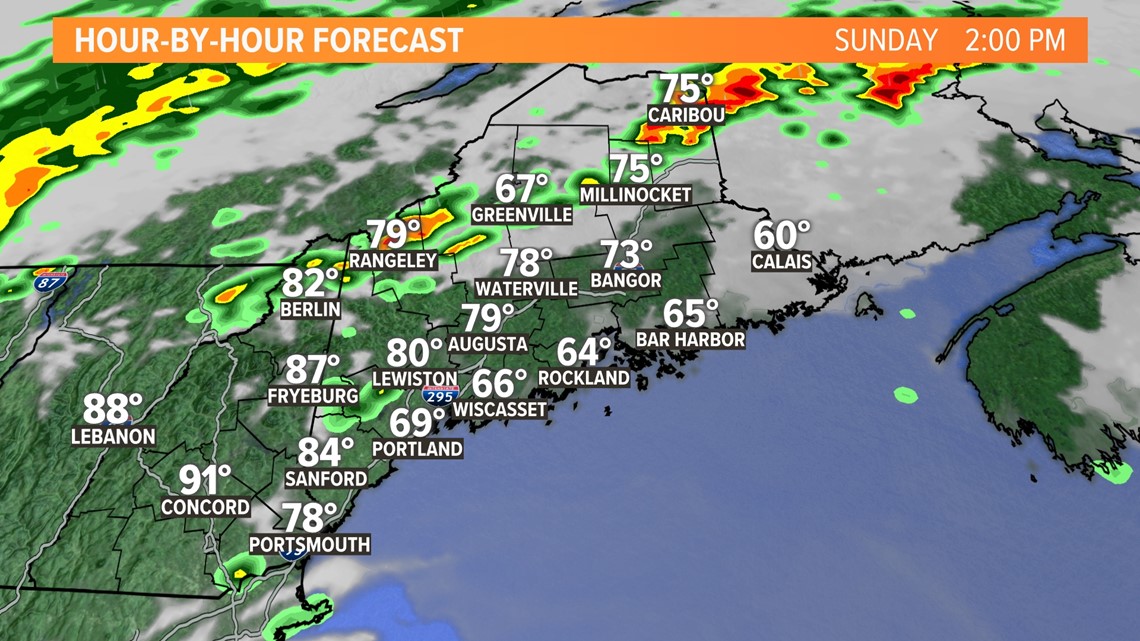 Keep an eye to the sky beginning around 2 p.m. today.
This is when I expect a couple of storms to start bubbling up, and these are the ones most likely to rotate.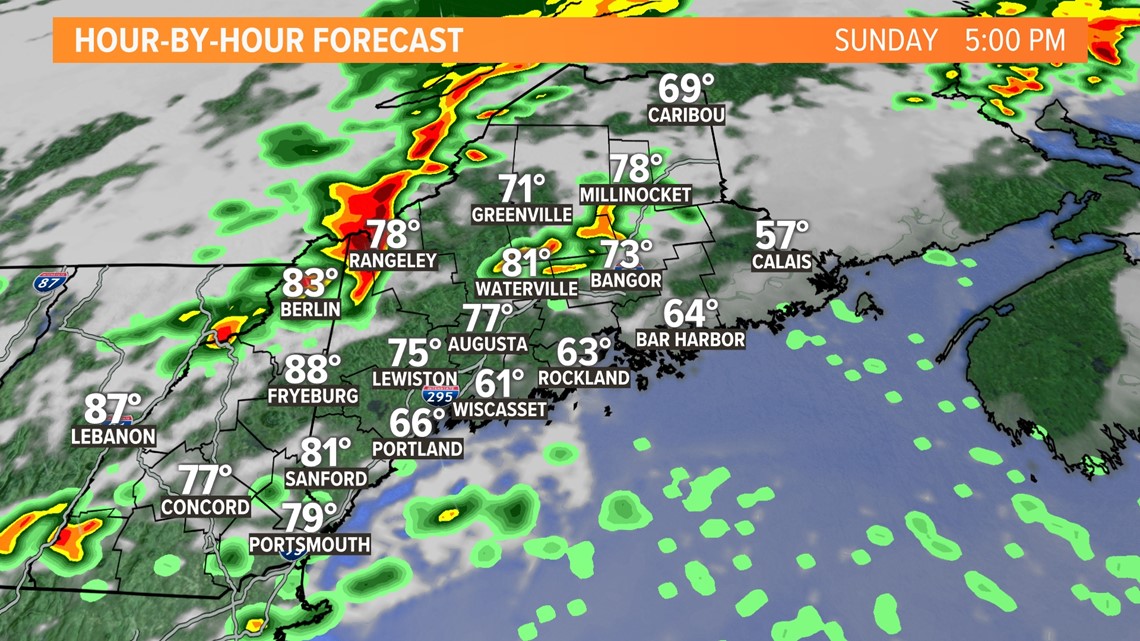 Behind the first batch of storms comes the actual front.
A line of thunderstorms will move through New Hampshire and Maine beginning around 5 p.m. this afternoon.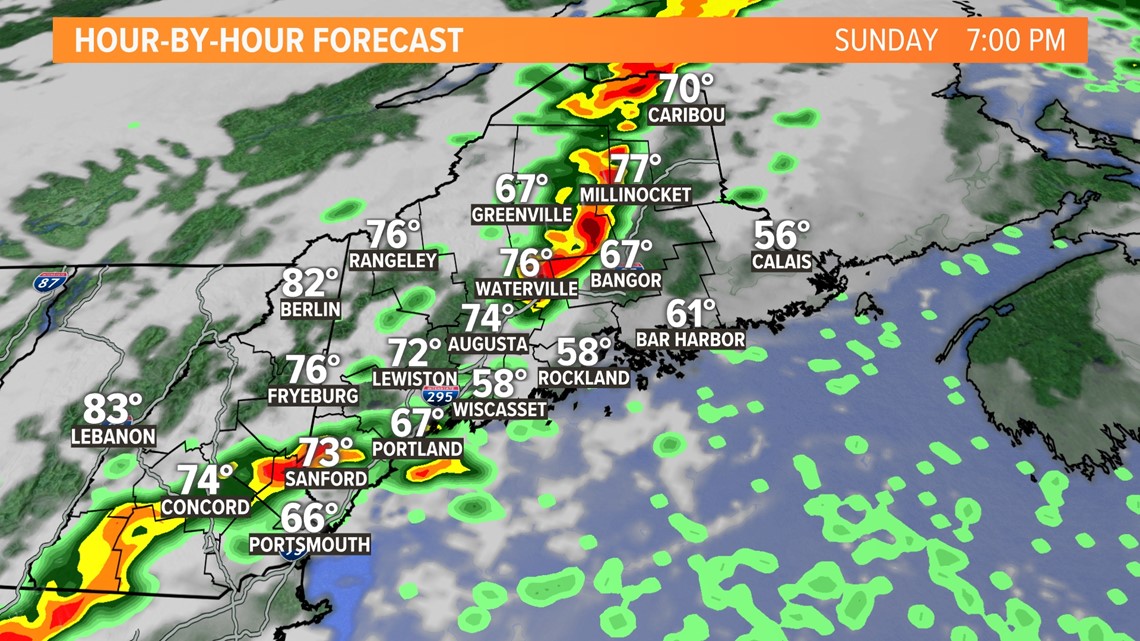 The storms cross the state pretty quickly.
By 7 p.m., storms will be firing roughly along I-95, including at the coastline.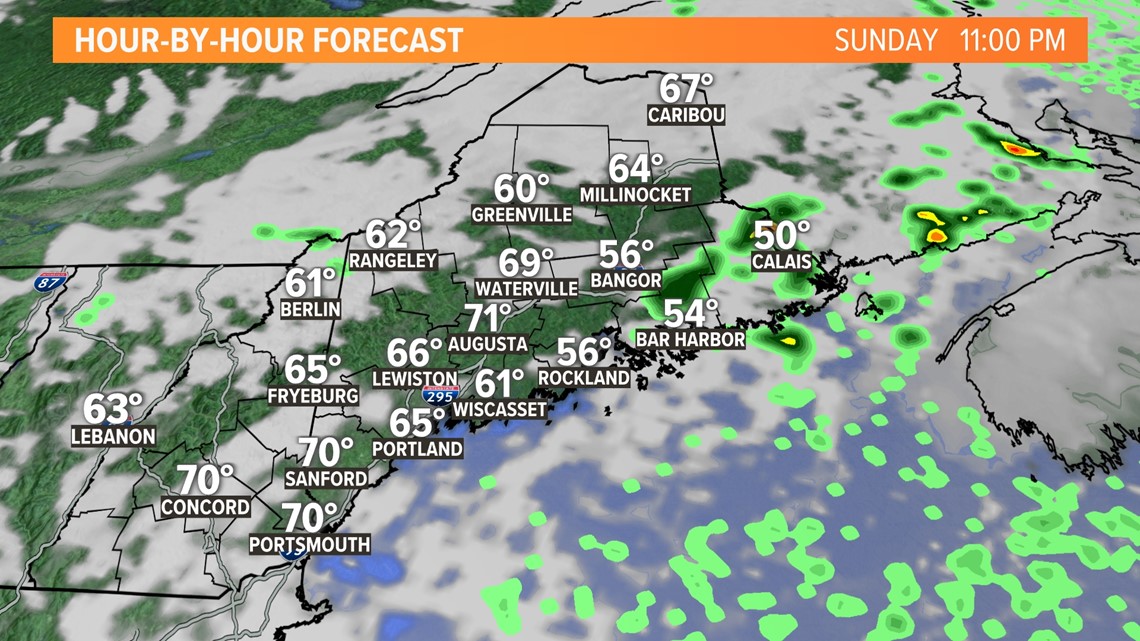 The front clears out quickly, and everything will be wrapped up before midnight.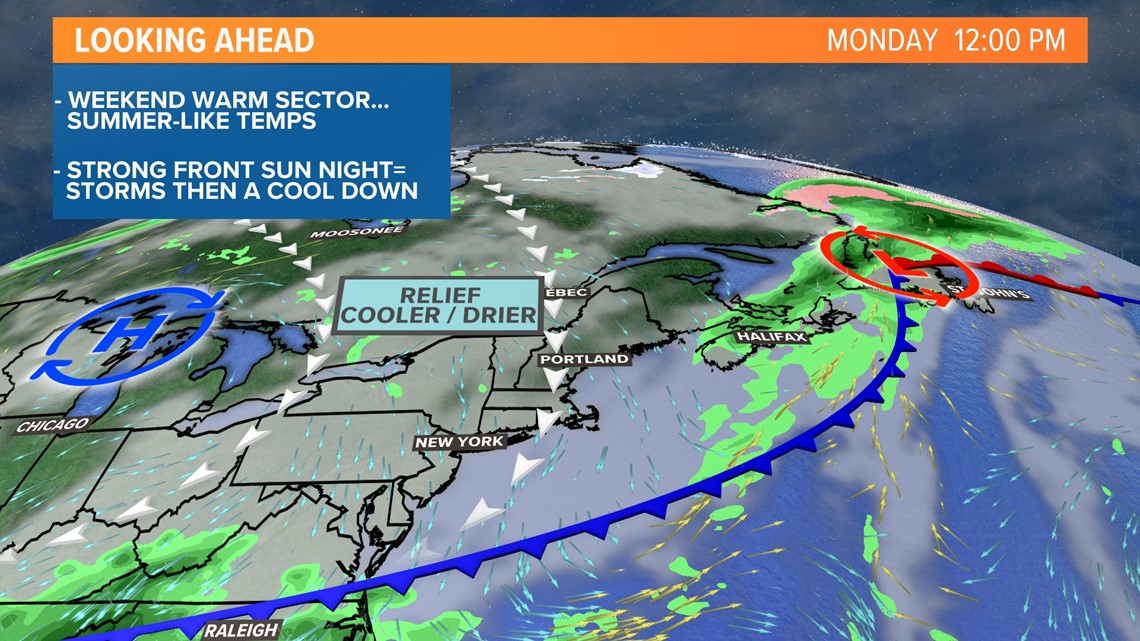 On the bright side (literally), sunshine will filter back in on Monday. High pressure Tuesday will allow for full sunshine and low humidity.
It's a good idea to prep for strong storms, especially in western Maine.
Charge your devices and make sure you have a way to get notifications and alerts.
Jason will have more updates this evening.
More NEWS CENTER Maine stories