PORTLAND, Maine — What would later become Hurricane Lee started off as a tropical storm in the Atlantic back on Sept. 5. A day later, it was officially a category 1 hurricane. From there, Lee rapidly intensified into a category 5 hurricane in less than 24 hours. This is the 13th category 5 hurricane on record east of the Caribbean.
As Lee moved closer to the states, wind shear degraded the storm a bit and it reached the Gulf of Maine as a category 1 hurricane. When it entered our colder waters, it quickly dropped down from a hurricane to a post tropical low.
Even though it did not make landfall as a hurricane, that does not mean we didn't see damaging conditions.
Winds were a major player this time around. Wind speeds gusted up to 83 miles per hour in Perry, with many areas seeing gusts from 40-60 mph. Either way, very high wind speeds.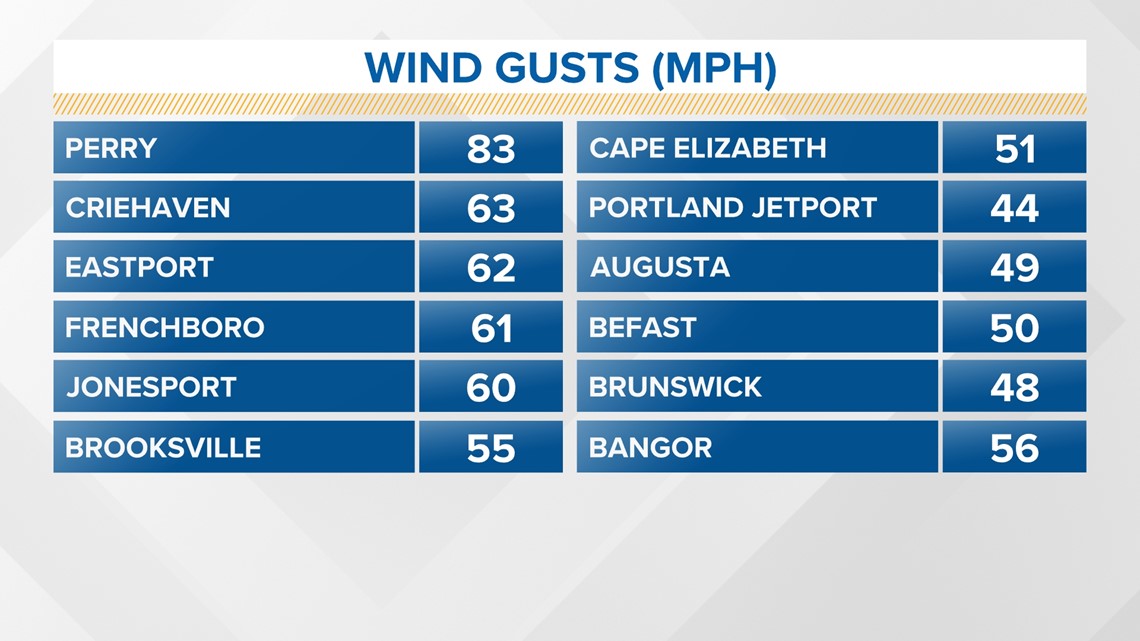 The gusts were high enough to cause trees to fall, which brought power lines down with them. At the peak, more than 100,000 people were without power.
There was also a lot of rain ... for some. Washington County got the highest wind speeds and the highest rain totals from Lee.
Steuben received the most with a whopping 6.5" of rain. All of the rainfall caused basements to flood and culverts to partially wash out.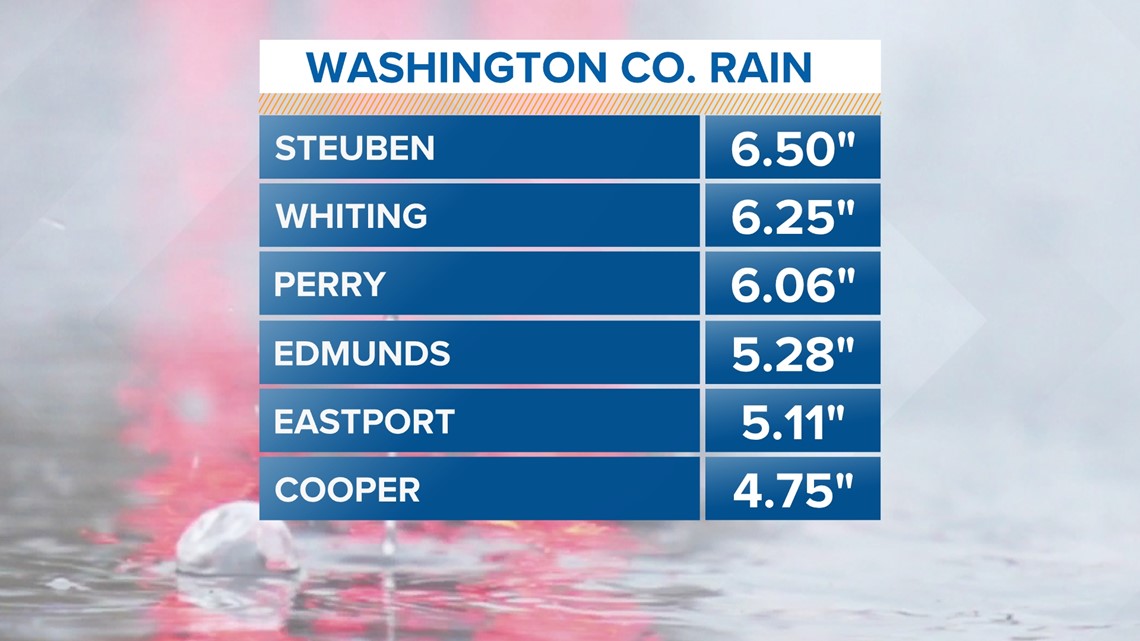 There is another storm in the Atlantic, but its not one that we have to worry about. Hurricane Nigel is sitting in the Atlantic as a category 1 hurricane right now and is expected to peak as a category 3 hurricane on Tuesday.
The track is a bit different on this one. It's already much farther north and will hook back around towards Ireland as we head into the weekend.