MAINE, Maine — The hits just keep on coming for Maine and, no, I'm not talking about your favorite band.
Let's dive into the details of what you can expect.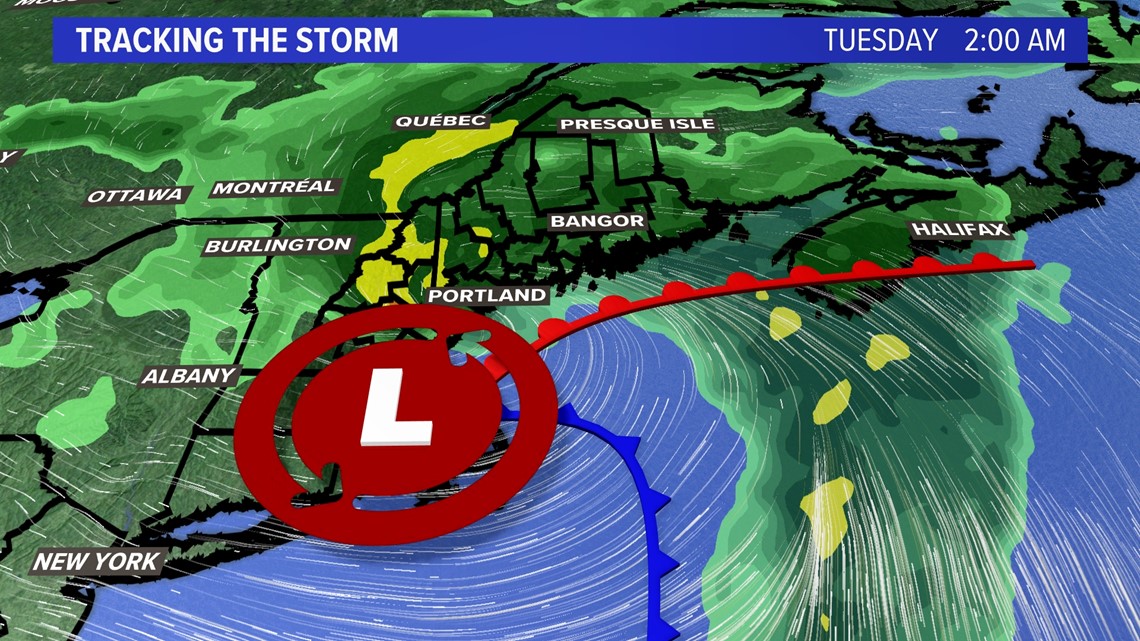 By Monday night, a surface area of low pressure will be positioned over Boston and head north into Maine quickly as it deepens. Heavy rain will cover all of northern New England by this time.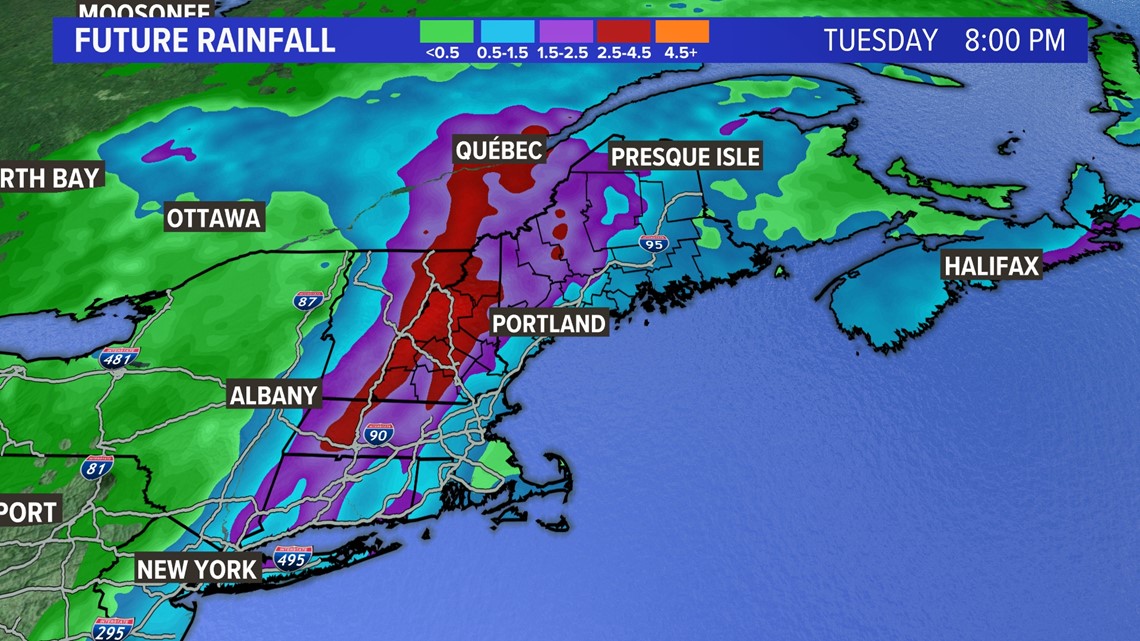 A look at the future rainfall outlook shows a stripe of more than 2 to 4"+ rain for interior New England to start the week.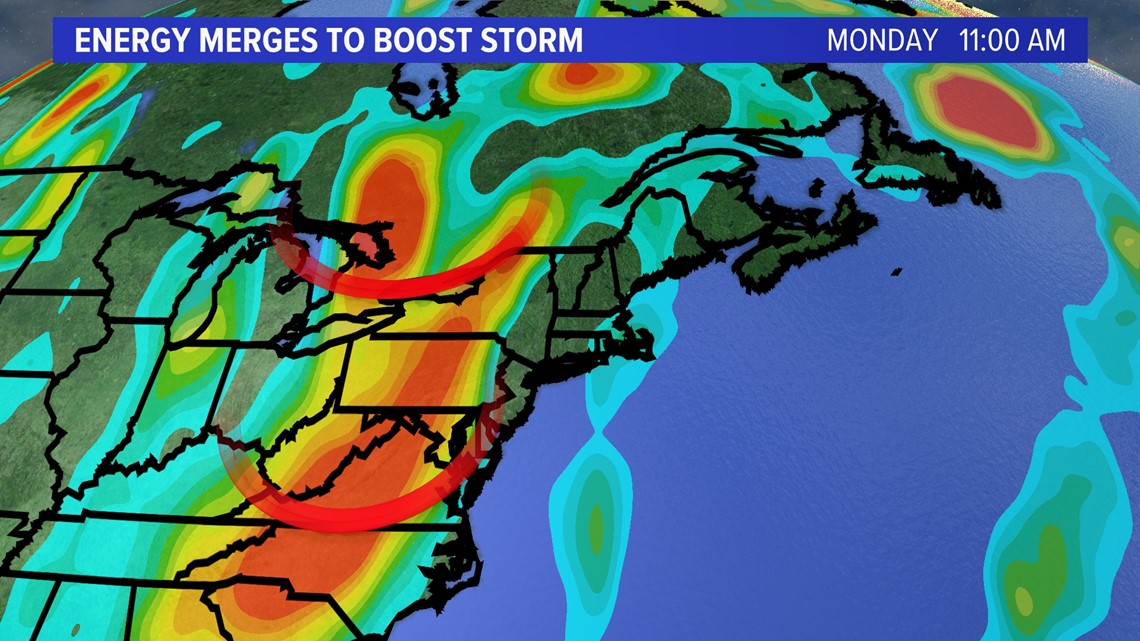 Pulling back the curtain a bit, we can see the two areas of energy merging or "phasing" to make this a more powerful storm than your average rain-maker. One area of energy is in the Great Lakes and the other is coming from the Plains. By Monday, they will be nearly merged on the East Coast.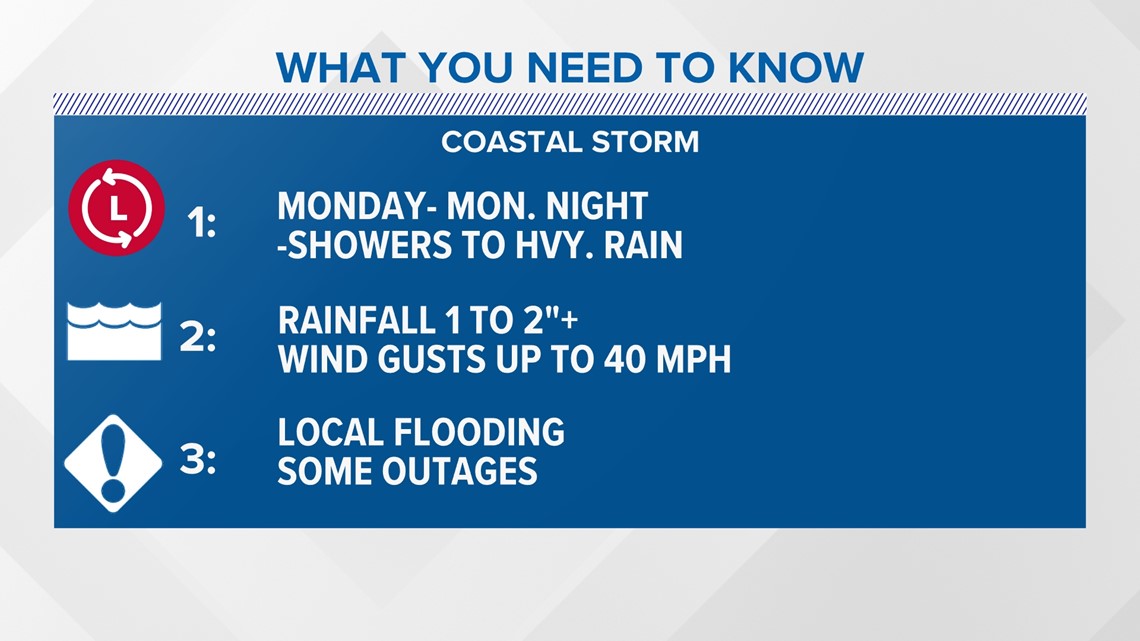 I'm expecting more than 1 inch of rain in Maine with up to 3 inches well within reach. Wind gusts will get close to tropical storm force during peak storm time Monday.
Here's a timeline of the rain: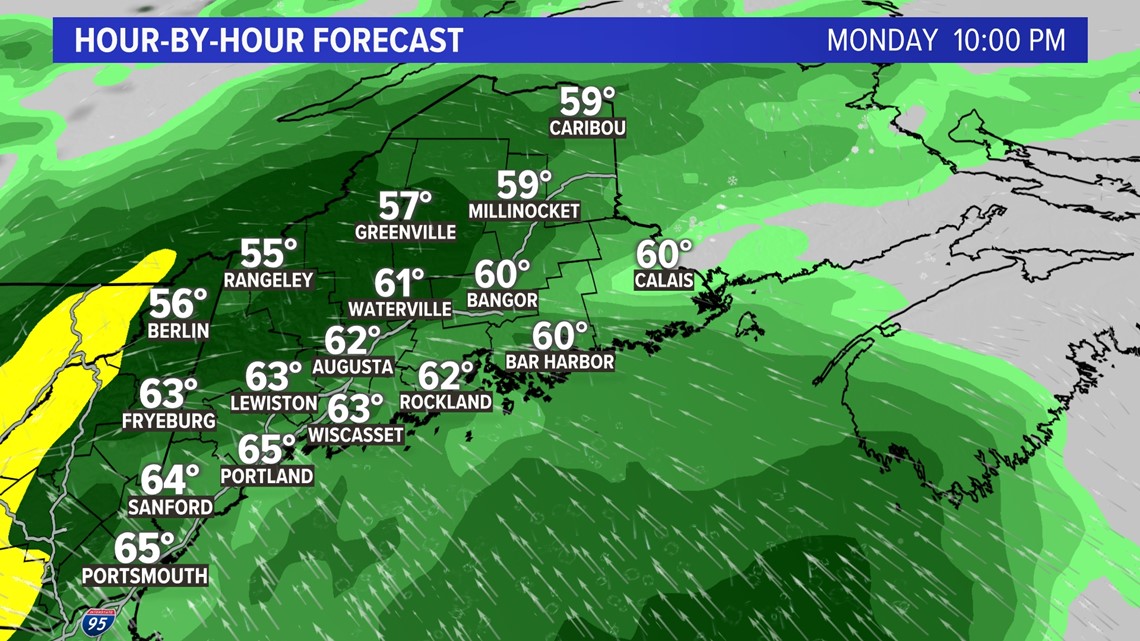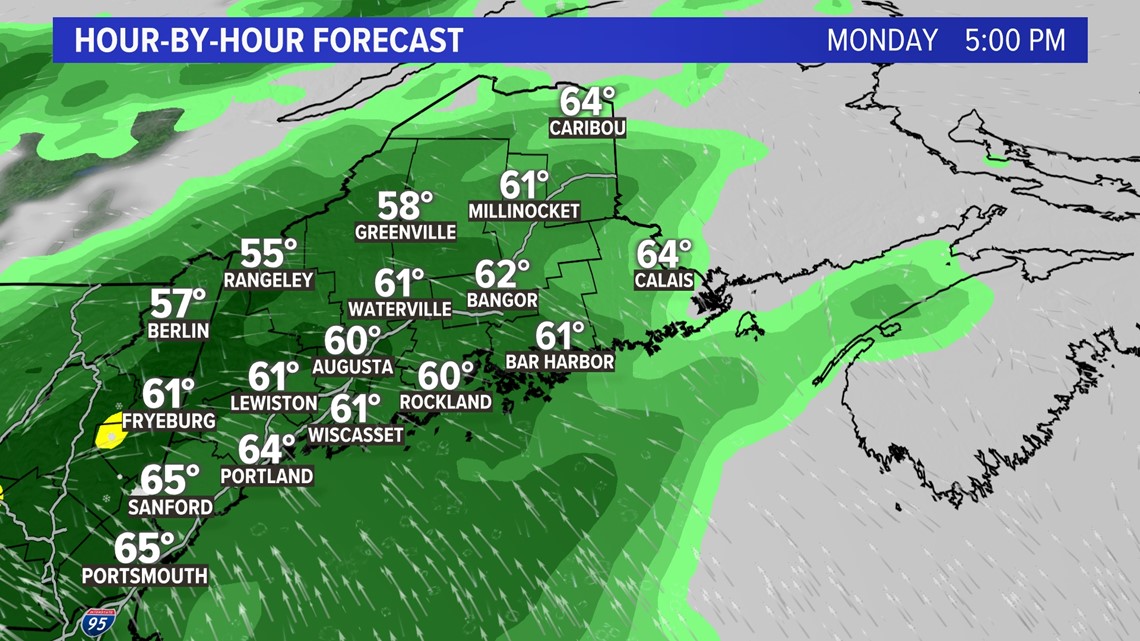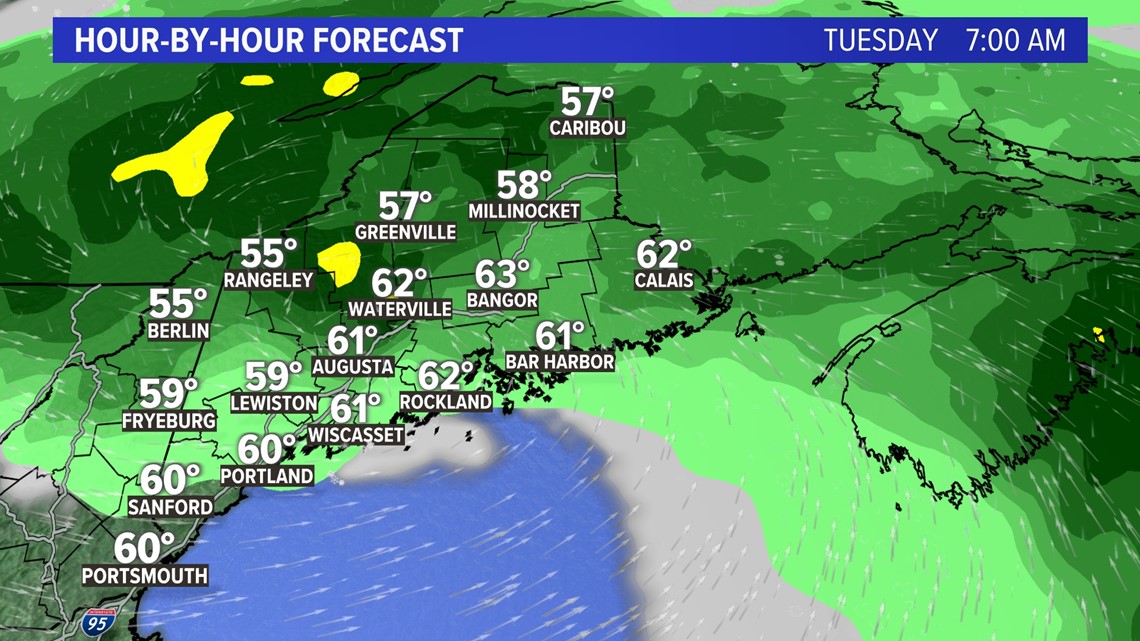 Future rainfall amounts will be substantial, especially in the favored upslope regions of the foothills and south facing slopes of the western mountains if the storm tracks inland versus coastal.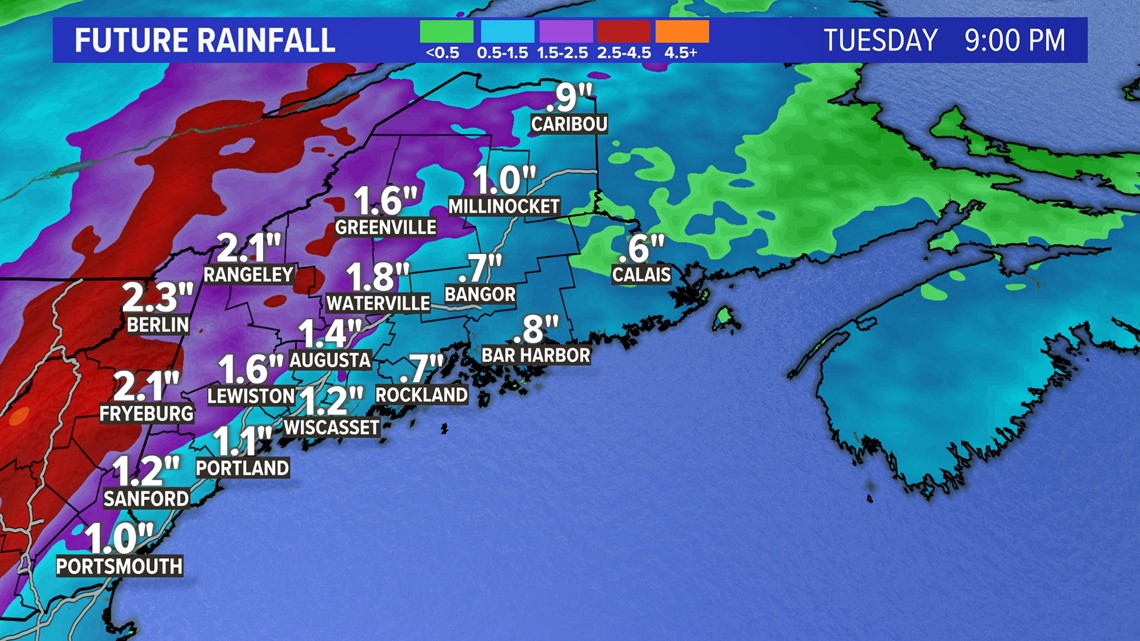 Wind gusts will get into the 20s and 30s easily on Monday with up to 40 mph gusts that could snap limbs.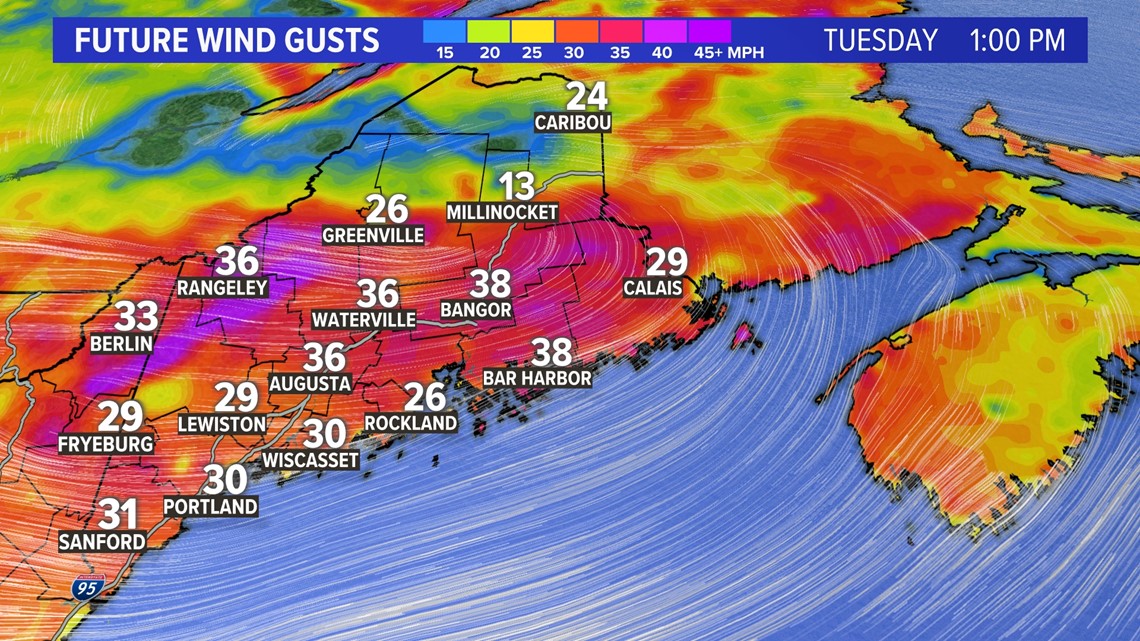 September doesn't average out to be a very wet month for Bangor or Portland, but this has been no ordinary year.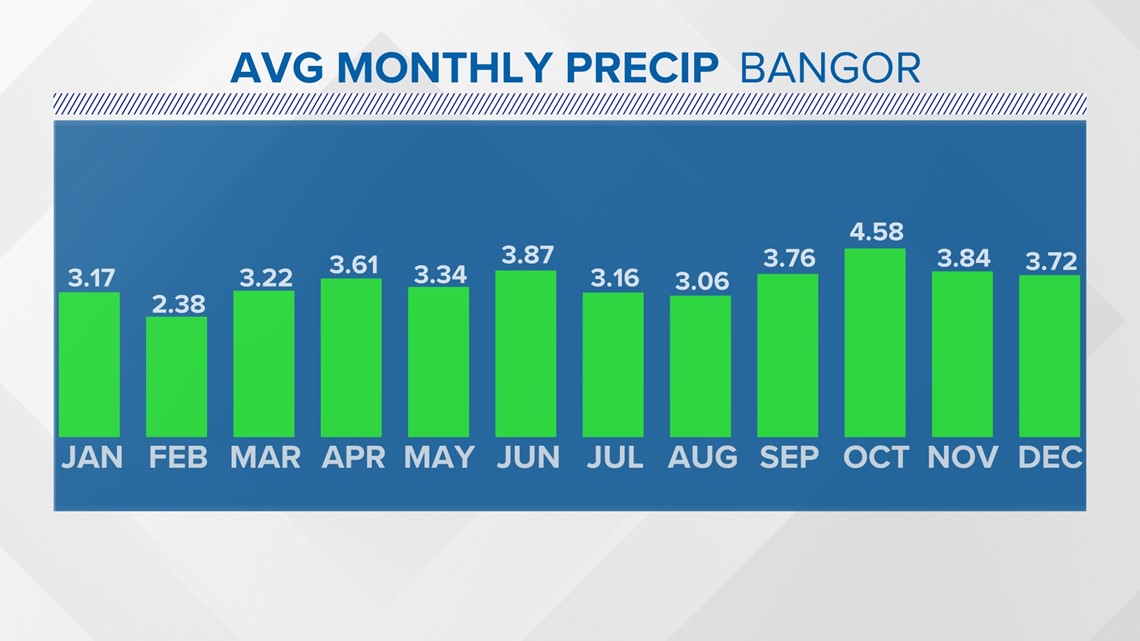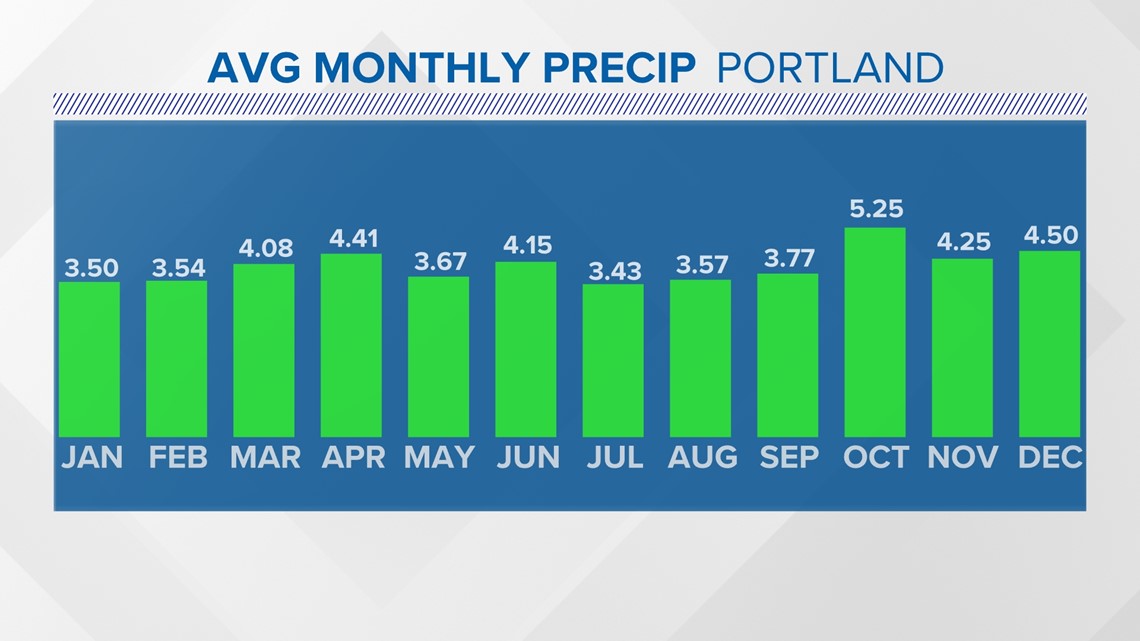 Good news is models show we dry out for several days after the early-week rainstorm.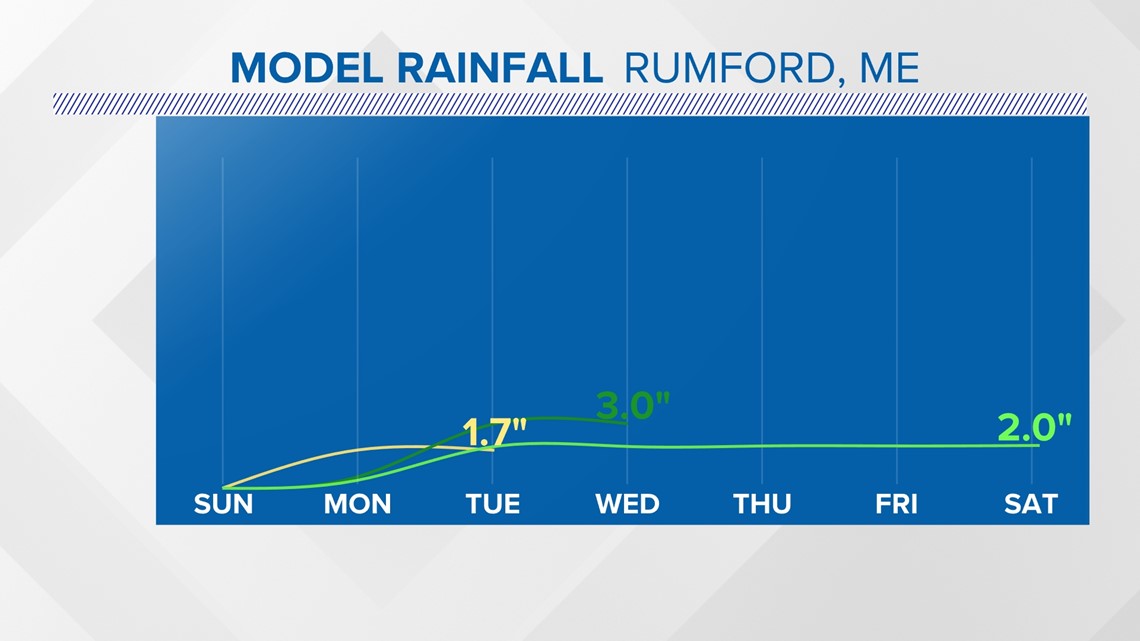 Be sure to check back frequently and follow my social media for the latest.