PORTLAND, Maine — The storm is moving NE into the Gulf of St. Lawrence, but left a path of destruction in its wake.
Perry, Maine, reported a wind gust of 83 mph, which was by far the highest wind gust from the storm so far and easily hurricane force.
There are also reports of many trees down and high surf.
Let's get into the details.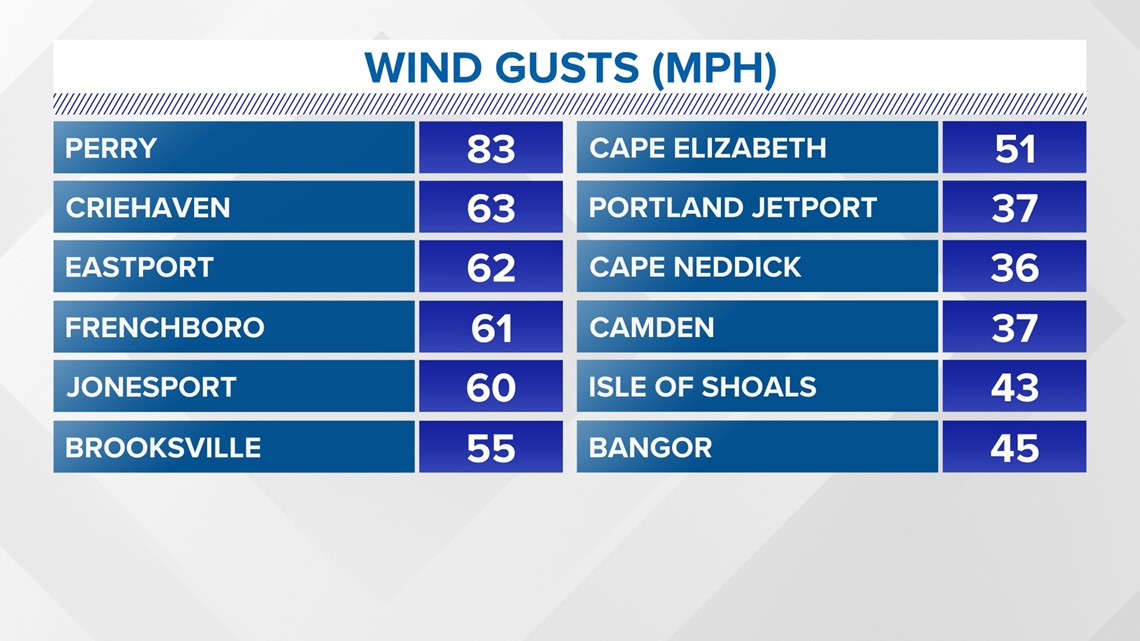 The latest wind gusts have a substantial number of locations in the 60 mph range for Down East, with Greater Portland topping off at 51 mph in Cape Elizabeth. Much less wind was reported for the seacoast of New Hampshire and York County, but still around tropical storm force.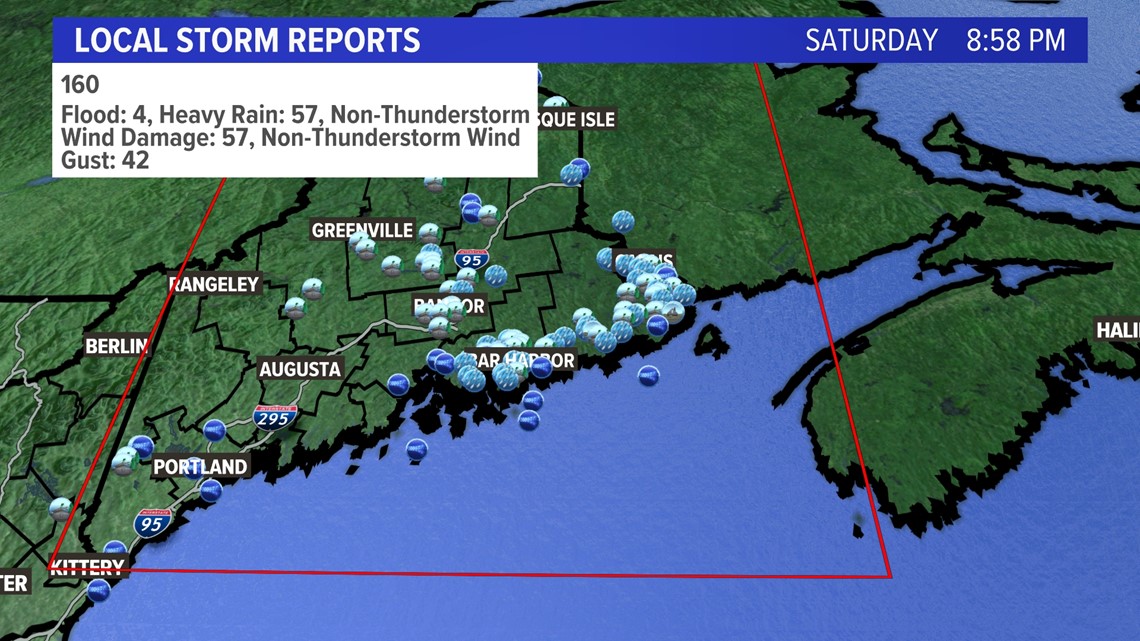 Local storm reports are coming in at 160 statewide, a staggering number for a glancing blow from a nor'easter.
Rainfall accumulation has been more than 4 inches to 6 plus inches for the coastline of down east causing flash flooding.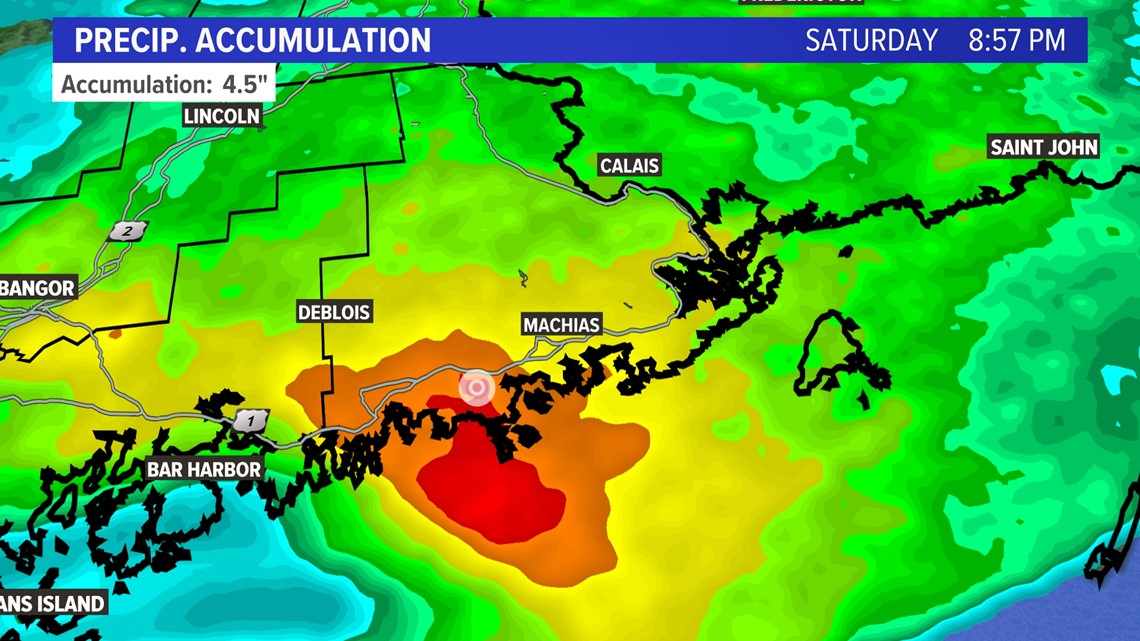 The good news is that all tropical and flood warnings and advisories have been cancelled.
Winds are still breezy with gusts up to 28mph but these will continue to calm down as we head through the rest of the day.

We are now in the calm after the storm. Lots of sunshine is back today as high temps get into the mid 70s.