However, there is potential for impacts down the road. Let's discuss the details.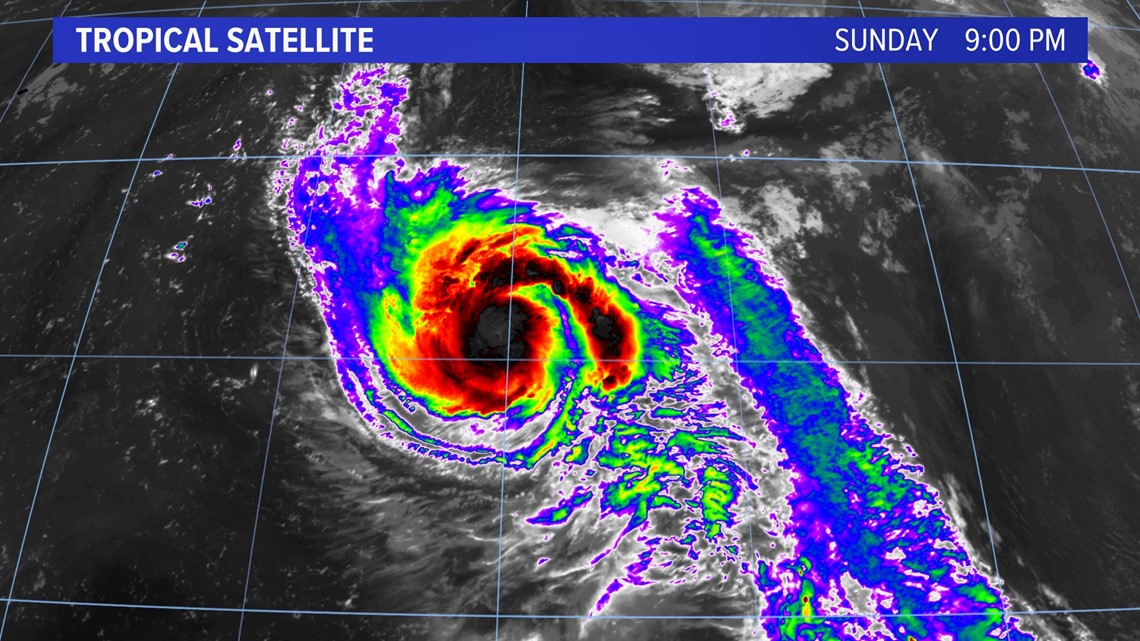 The latest tropics satellite shows a storm with a lot of convection or thunderstorm activity. It's a healthy sign for a storm about to blast off while developing its inner core.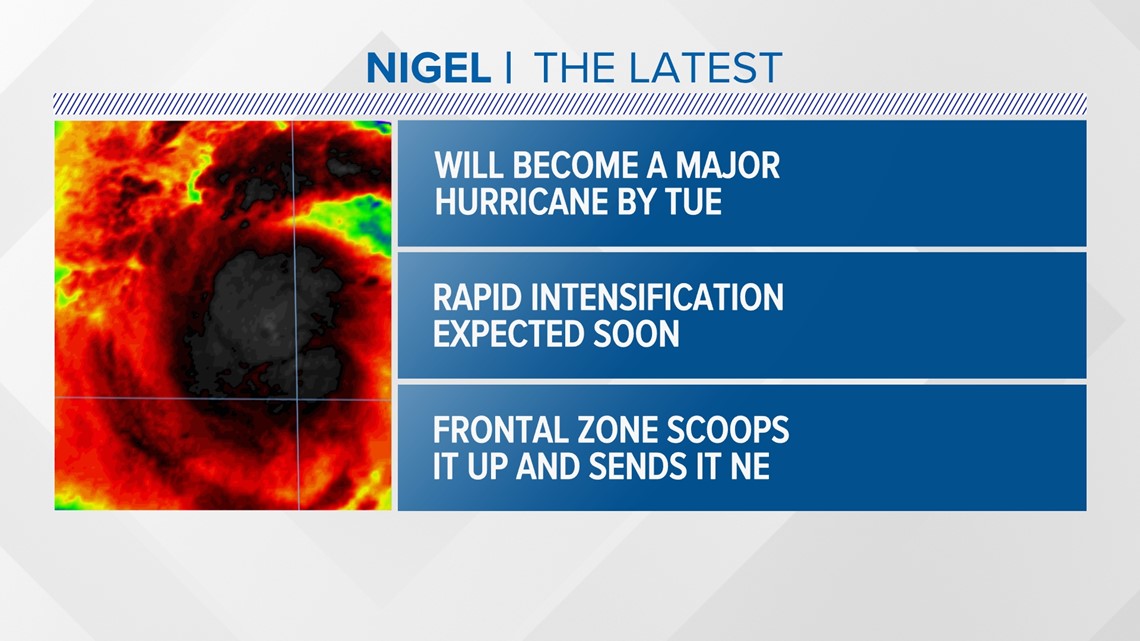 It's expected to become a major hurricane by early on Tuesday, thanks to no wind shear set up to tear it apart.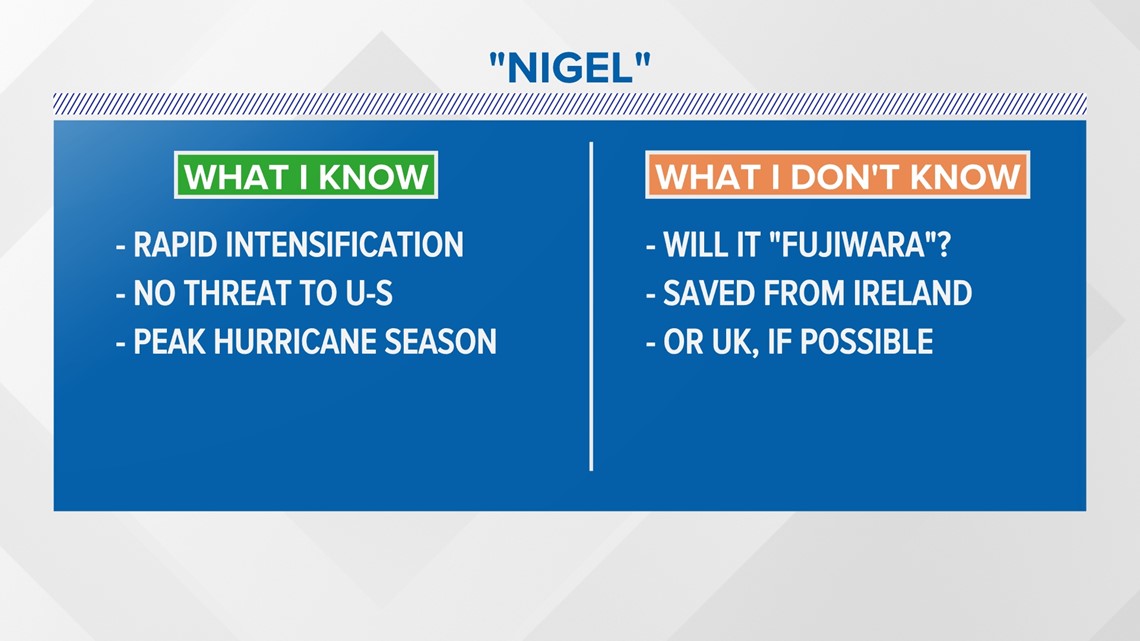 Rapid intensification is in the forecast to bring it up from a tropical storm into a category 3 very quickly. There's no threat to the US mainland currently, but it is peak hurricane, season so keep your guard up.
A question remains if the storm will undergo the "Fujiwara" effect or slingshot into the North Atlantic. That could save it from barreling into Ireland or the UK.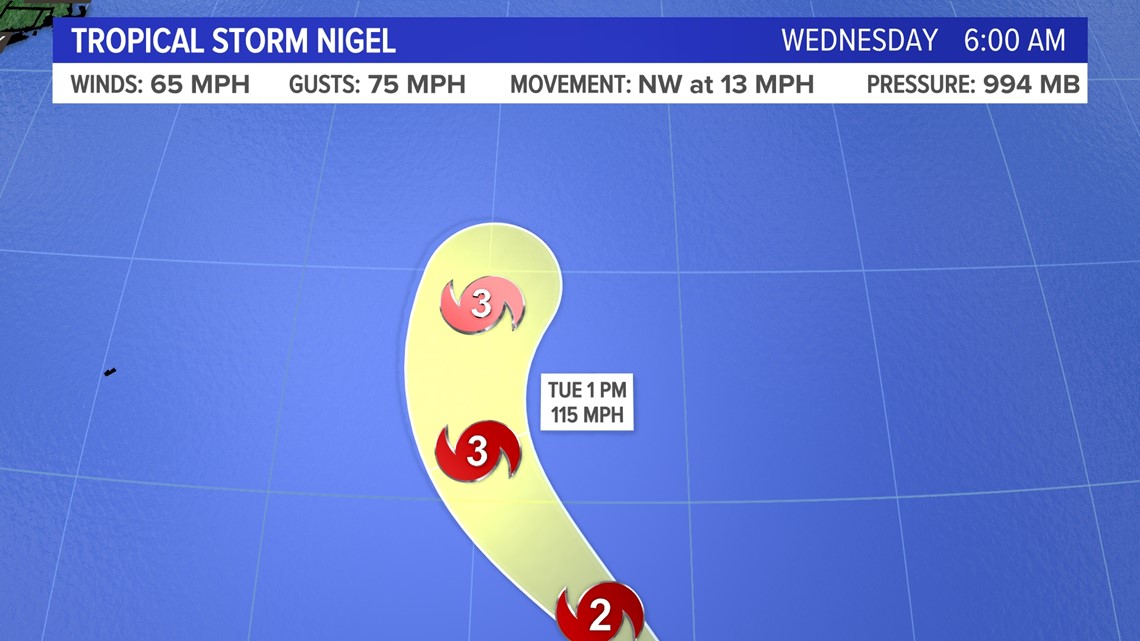 Max sustained wind will be 115 mph by Tuesday with gusts up to 140 mph, according to the NHC.
Then the storm will get scooped up by a frontal zone and head northeast.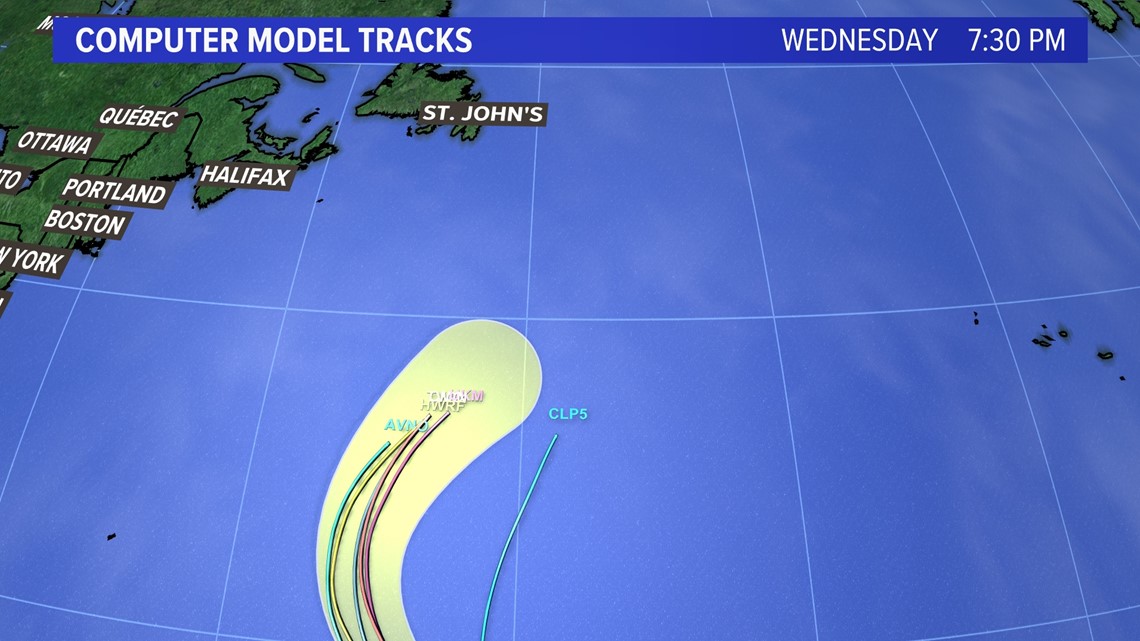 It's a typical track for "recurving" hurricanes this time of year without a big ridge of high pressure to steer them closer to the United States.
But that means it will approach the northeast Atlantic quickly.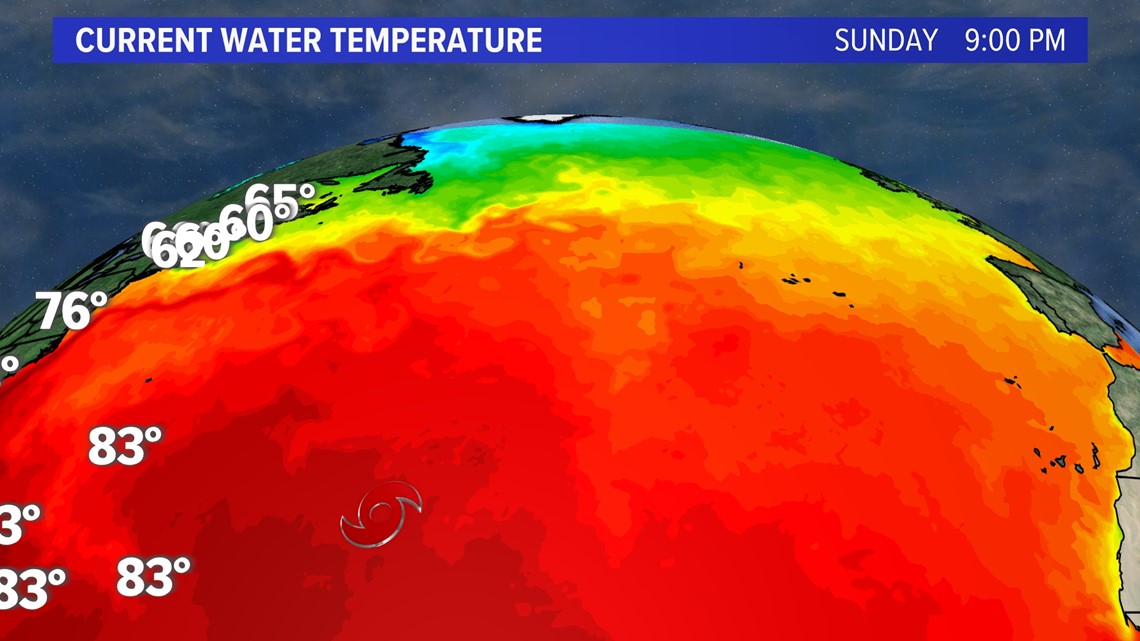 Once the storm gets cut off from the Gulf Stream waters, the wind field will expand significantly during extra tropical transition.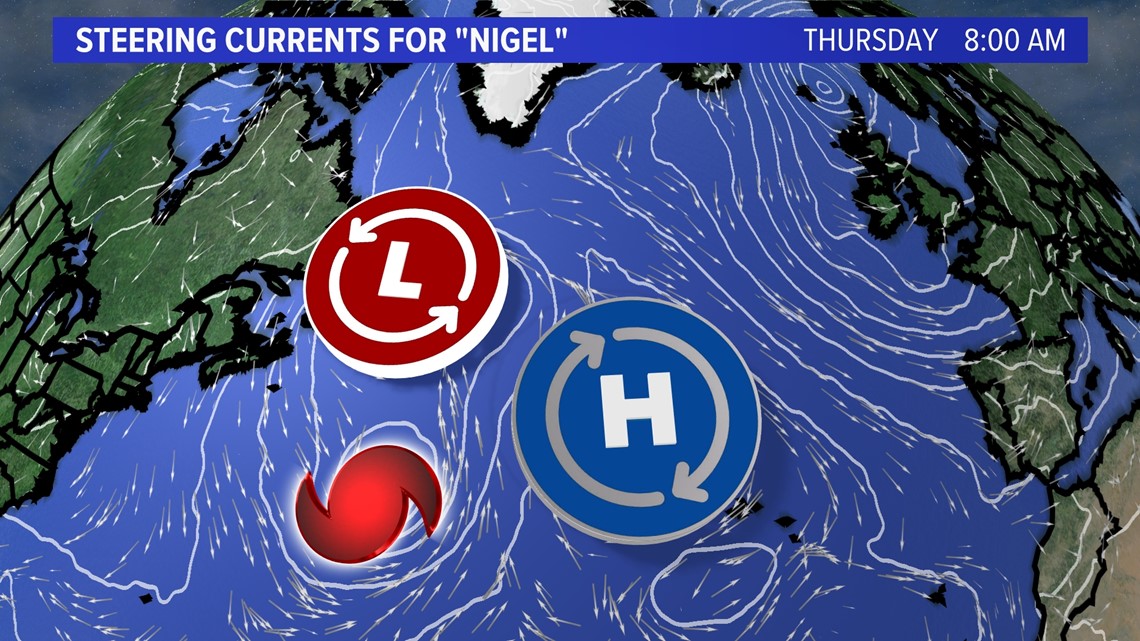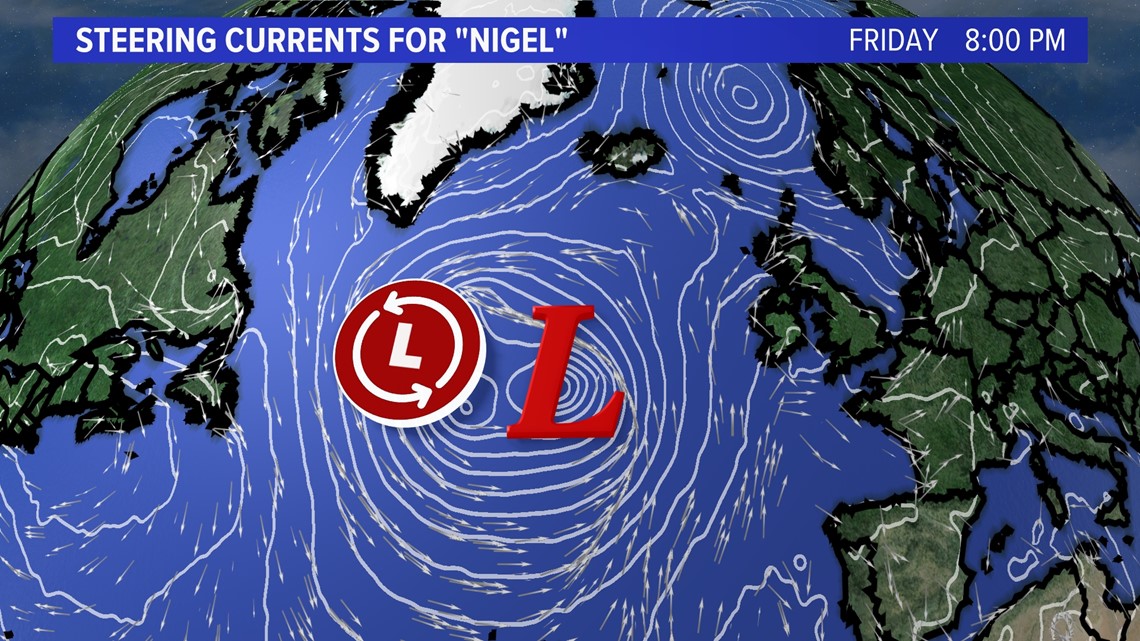 By Thursday, the steering currents put Nigel at a crossroads. As high pressure slides southeast and the storm gets picked up by the aforementioned frontal zone (or tropical system) it heads northeast by the weekend.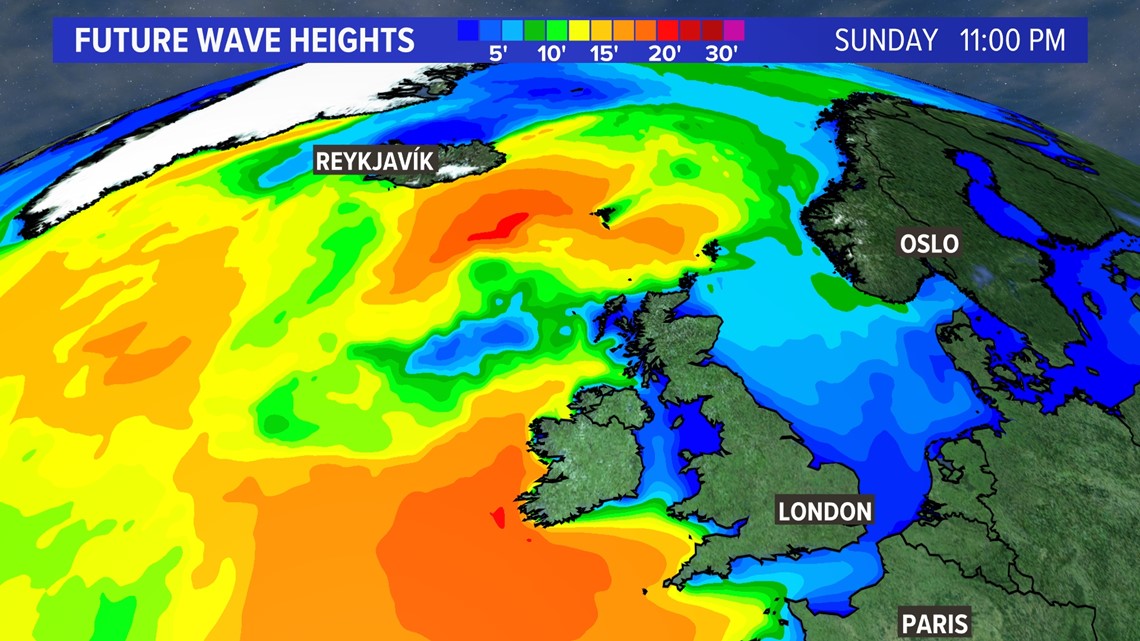 Unlike Lee, wave heights will not be a concern for the East Coast with regards to Nigel. However, Ireland, Iceland and the UK could see significant breakers.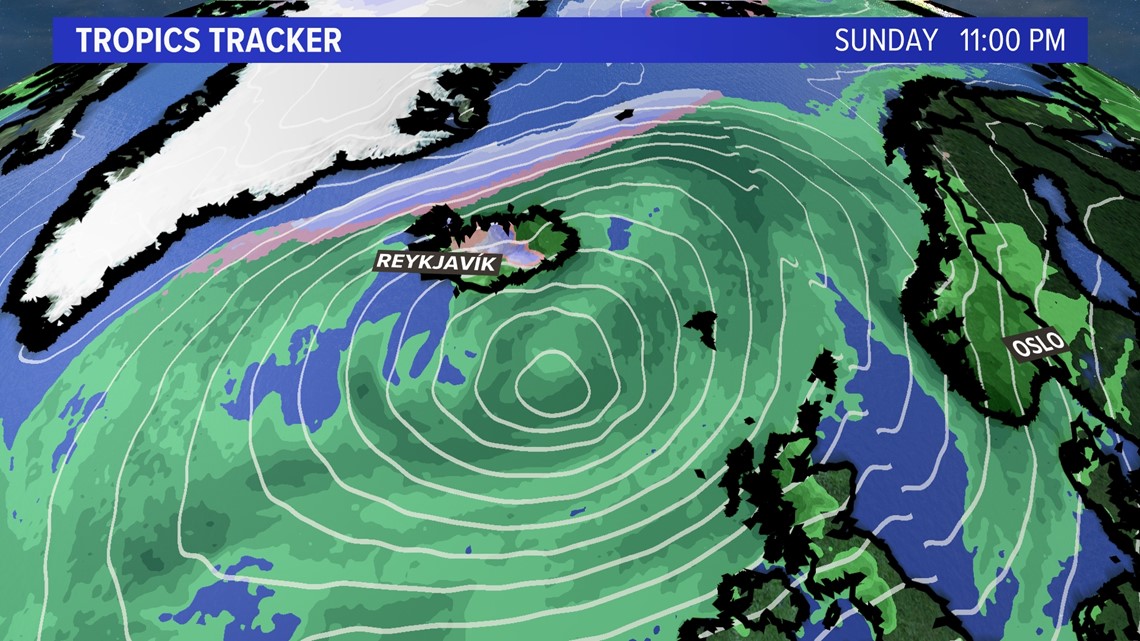 No rain is expected for New England from Nigel, but once the storm heads northeast it is very likely that snow falls in Iceland.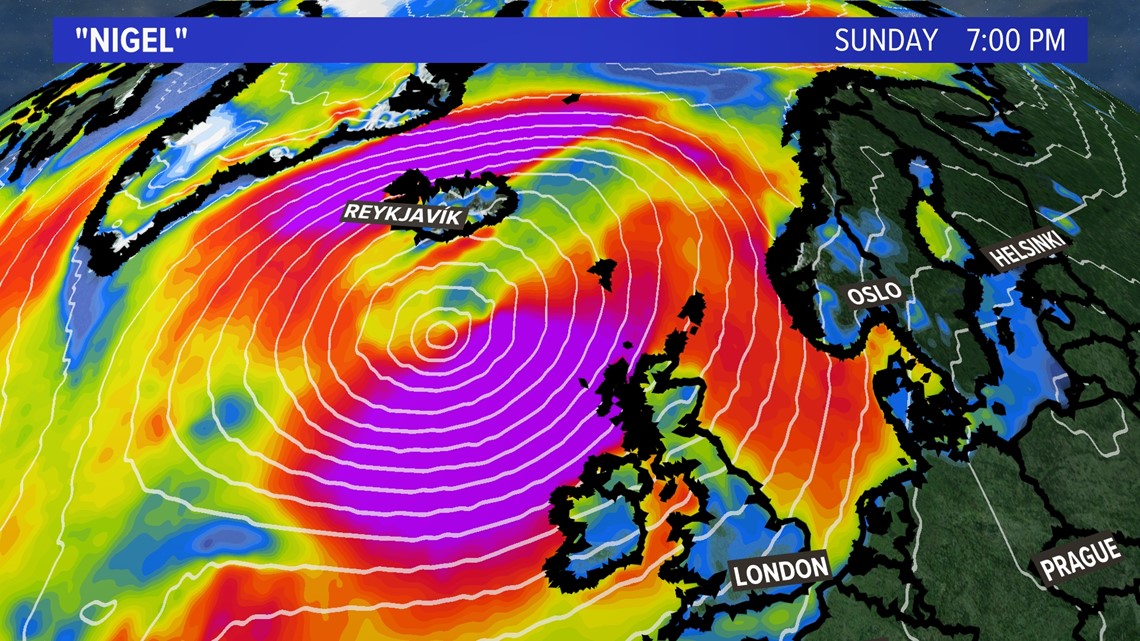 The wind field could grow several hundred miles or more than one thousand miles in diameter by the weekend thanks the to core collapsing and expanding.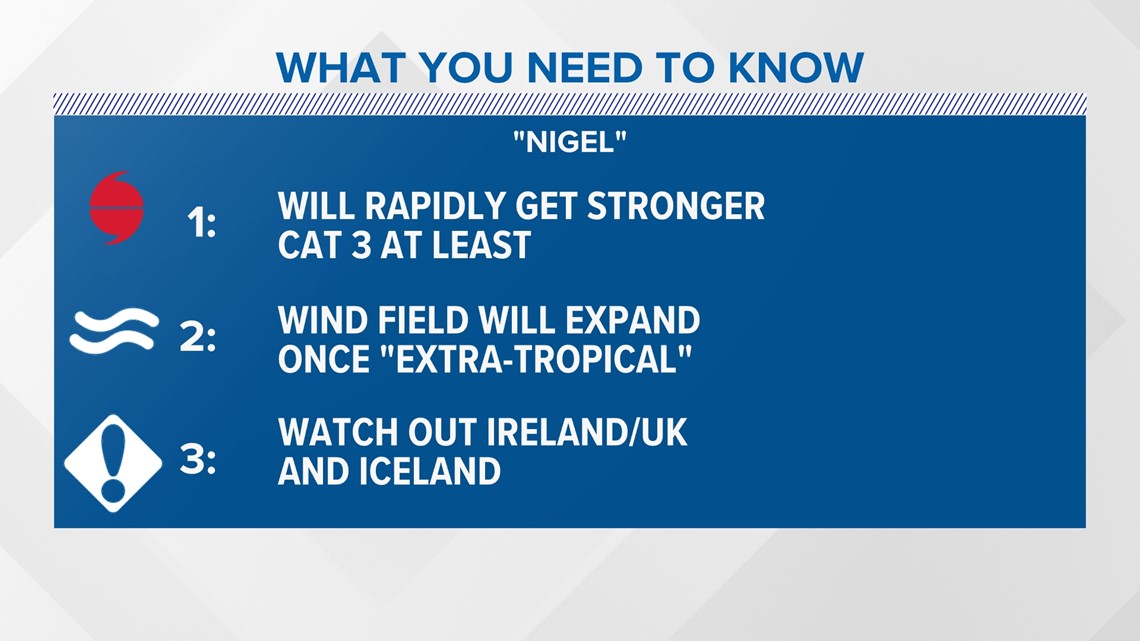 In summary, Nigel will be a category 3 hurricane at the very least. An extra-tropical wind field will threaten the north Atlantic over the weekend. It's a storm that needs to be watched closely for the next several days.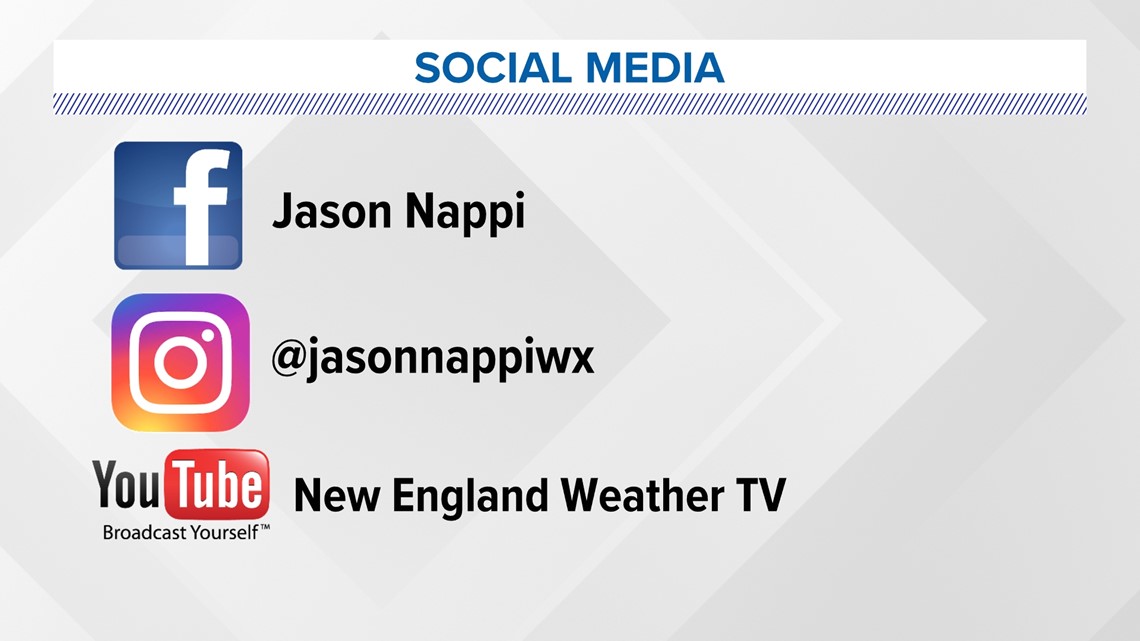 Be sure to check back frequently and follow my social media for the latest.