MAINE, USA — Fri-yay? Not quite, this Friday may be end up being a Fri-nay. Remnants from Tropical Storm Zeta will merge with an upper level storm system and move up the East Coast on Thursday. Ample moisture will surge into the Northeast running into a wall of abnormally cold air for late October. Cold rain will break out Thursday night and change to wet snow after dark. The first snow accumulation for the Southern half of the State is very possible early Friday morning.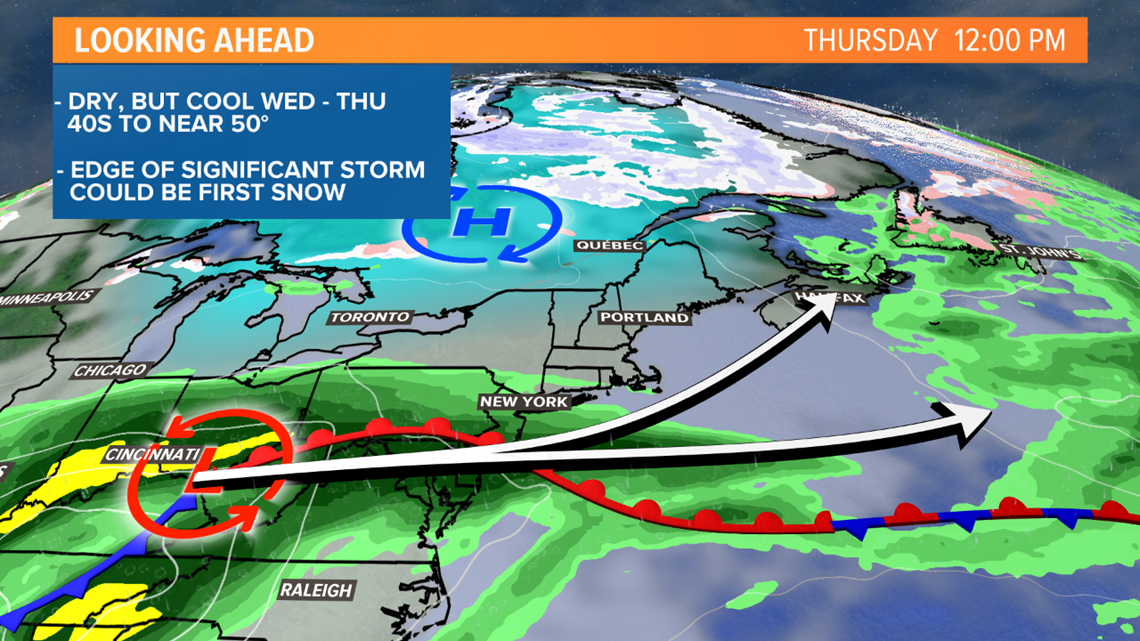 Any accumulation is always a concern in the month of October. With leaves still on trees, only a few inches of heavy wet snow can crack limbs leading to power outages.
The set-up is complicated and there are a lot of moving parts. So the forecast is still in flux and locking in the details will have to wait another day as more information becomes available.