PORTLAND, Maine — Remember that snowless March? You kind of knew we'd have to pay the price for it, right? Well, it looks like we're about to. Over the last few weeks the atmosphere has been bottle up and we've been lucky with days of nice weather beneath a protective ridge. Things are starting to move again and with that comes the storms. A powerful mid-level storm will eject out of the Great Lakes and spin up a surface low over the Mid-Atlantic. That low will swirl over Cape Cod on Friday and slowly spin away Saturday. There was some question as to how far north the precipitation shield would penetrate into Northern New England, there no longer is. It's getting to us. It may even get to Northern Maine now too.
The moisture will be running into abnormally cold air and much of the atmosphere will be cold enough to support snow. The question mark is within the lowest 1500 feet.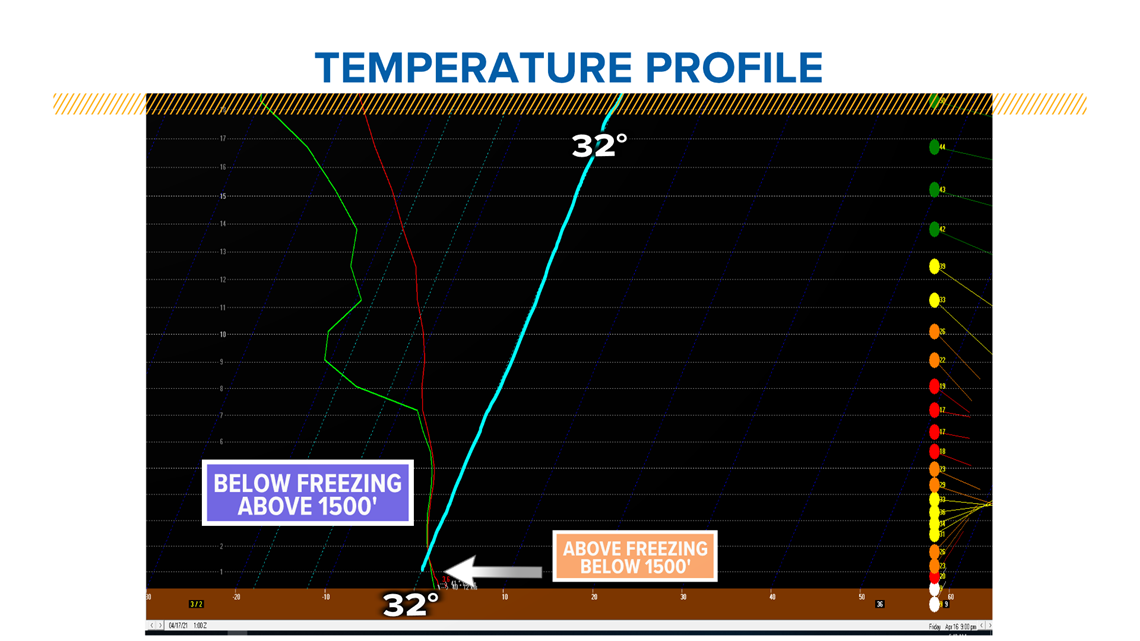 Below 1500 feet, temps will be hovering slightly above freezing. My hunch is that when the precipitation is coming down hard it will be able to survive the mild layer and splat as a big wet snowflake. When the precipitation is lighter, it's more of a cold rain. It doesn't appear like the coast will get much, but slushy coating to 2 inches is likely on the grass, decks and tree limbs.
The interior is a different story, the increase in elevation will make a huge difference and chop off that lower mild layer. The result will be more snow than rain and several inches are looking probable. The hilltops and mountains will get pasted with heavy, wet snow. There will be enough accumulation to hit those power outage thresholds, which are close to 5 or 6 inches without leaves on the trees.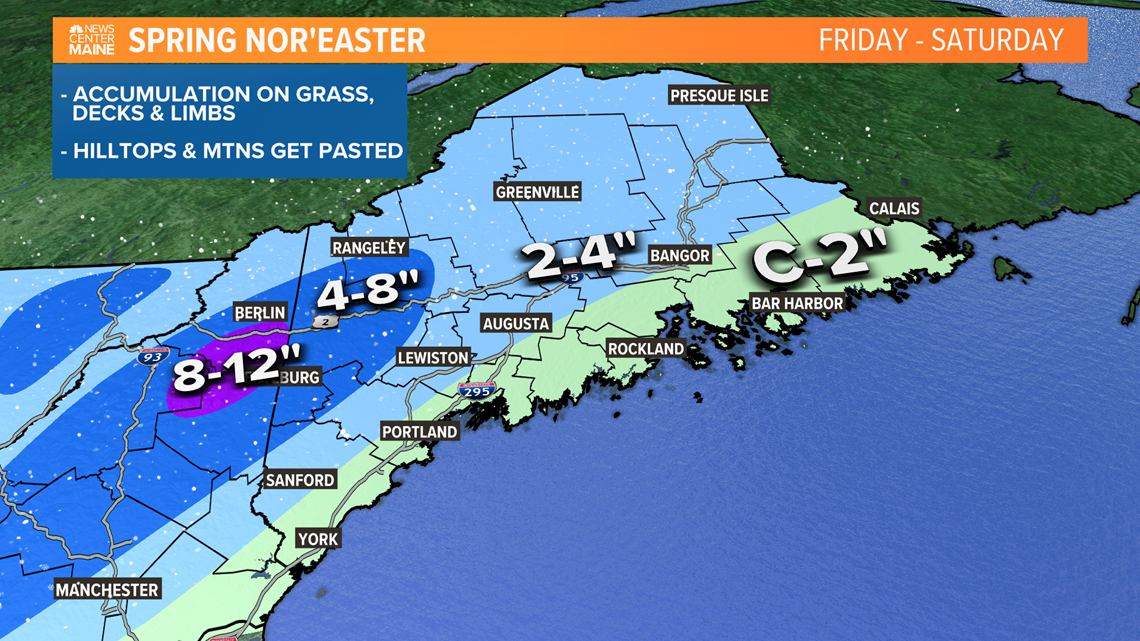 The precipitation will be moving in late tonight, starting largely as rain outside of the mountains. When it comes down hard tomorrow, it will flip to or mix with wet snow.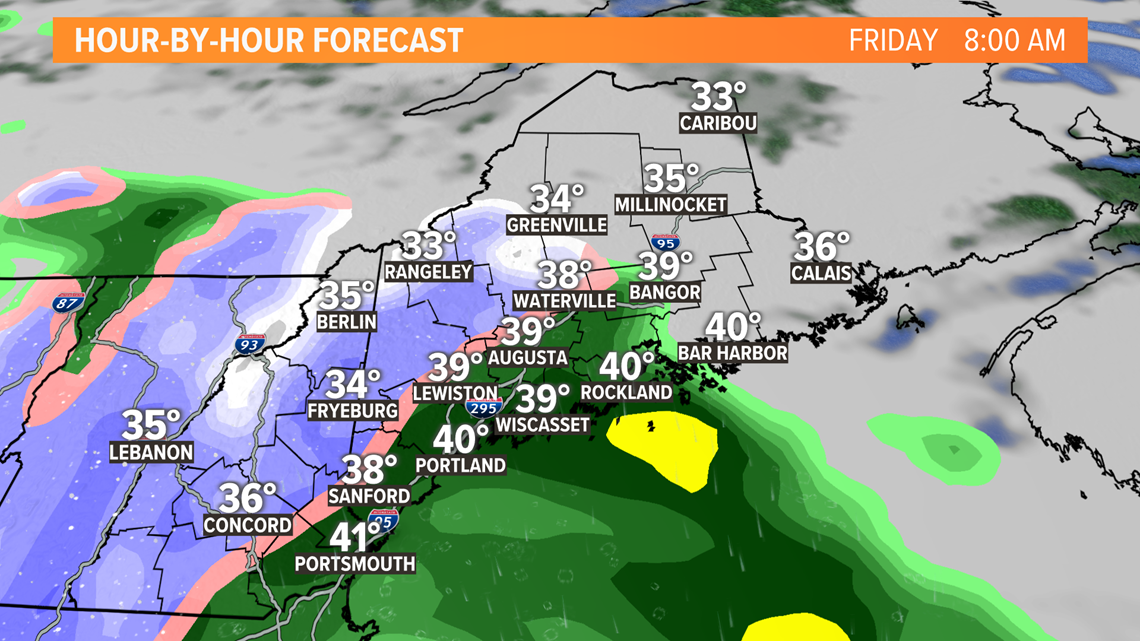 This time of year, however, accumulating during the day is really tough. The sun angle is higher and stronger and even though we won't see the sun, some of it's energy still gets through the clouds. Accumulation will be ineffective until dusk Friday evening.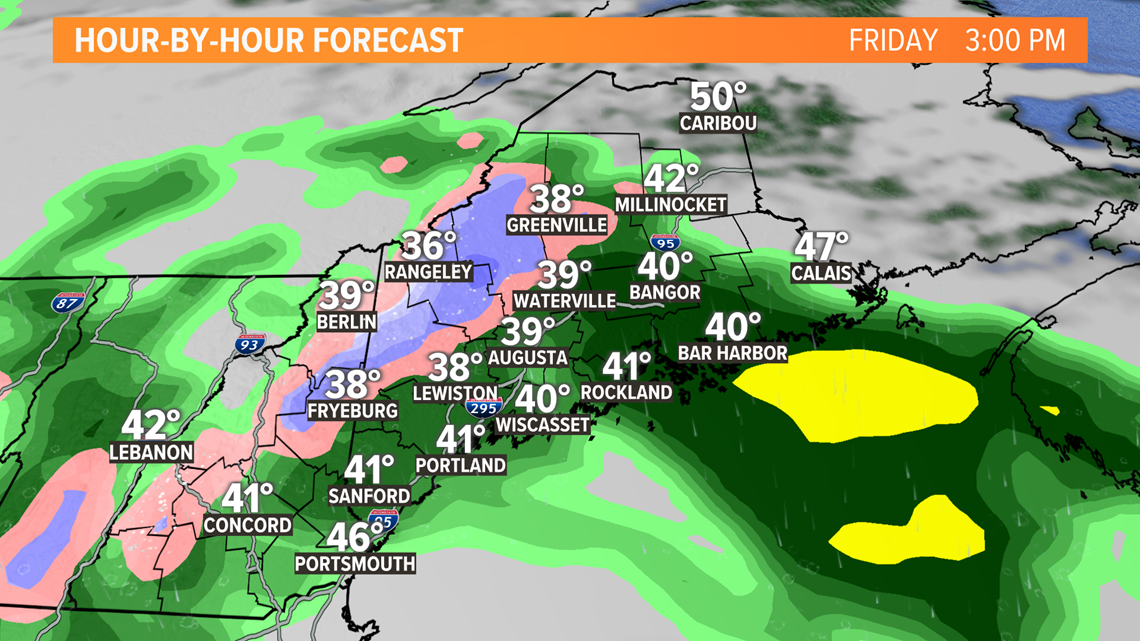 Tomorrow night, after sunset, is when areas outside of the hills and mountains will have the best opportunity to accumulate. I still think surface temps will be slightly above freezing so it won't be efficient but the white will expand and start coating everything. Last to accumulate will be roads but some will get slushy and slippery.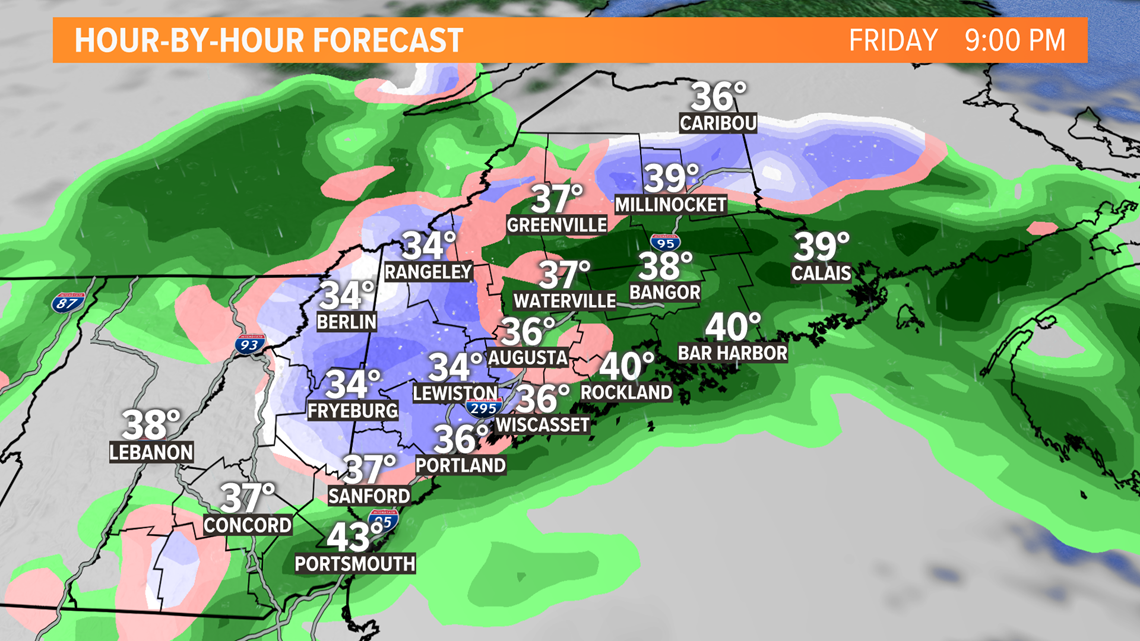 The worst is over by Saturday morning. With dawn comes daylight and temps will warm a few degrees. Lingering flakes won't accumulate and will mix back to rain. The storm will be filling in, falling apart and shifting away.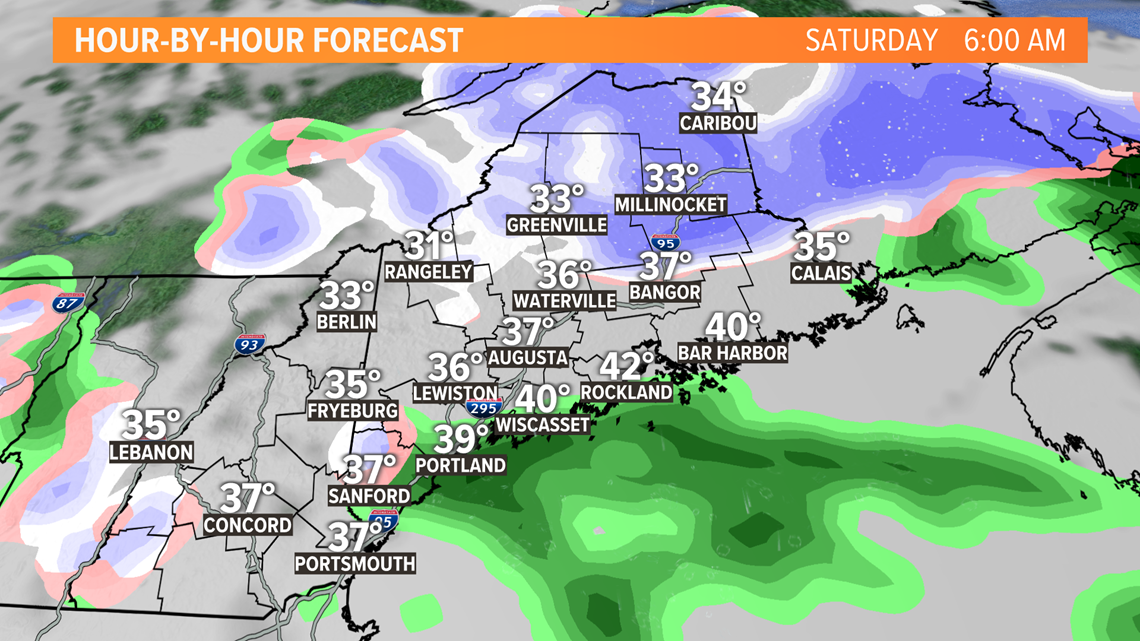 There is still time for the storm to shift and adjust so check back for updates.