Sunday will be quiet, with sunshine and much colder temperatures, behind a cold front. Highs will stay in the 20s. Much of New Year's Eve day is quiet. Clouds will increase through the afternoon.
This is where things get messy.
Our next storm will continue to move in from the south into the early part of Monday evening. As of now, most of the precipitation will be moving into far Southern New England. So, you should be able to get to your parties okay. We should see any precipitation move into New Hampshire and Southern Maine, by 8 PM.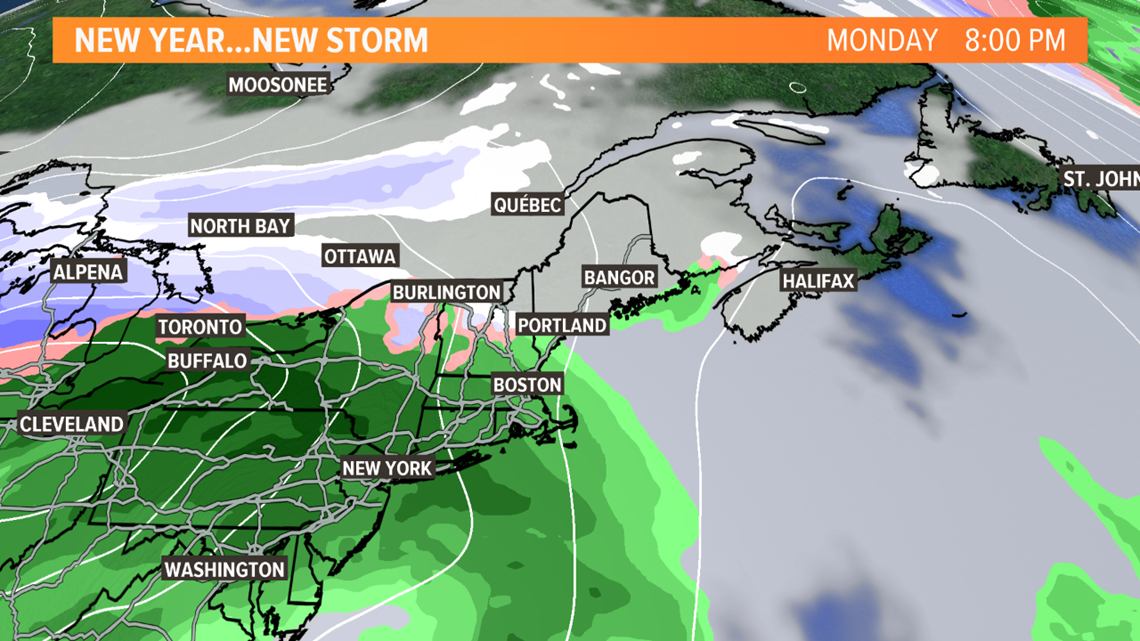 A mixed bag of precipitation in the form of rain, snow, and a wintry mix, will be moving in around midnight. IF you have to travel around that time, it could be slick. Please, plan accordingly.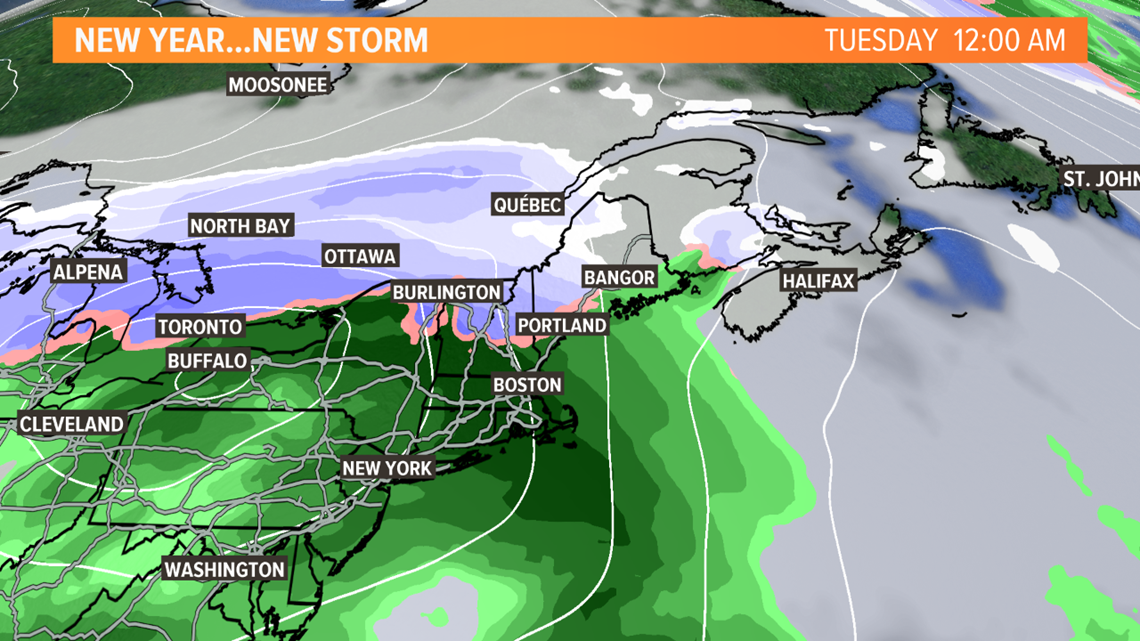 The bulk of the storm should be moving quickly out by early Tuesday afternoon. A few lingering rain and snow showers are still possible to the north and east.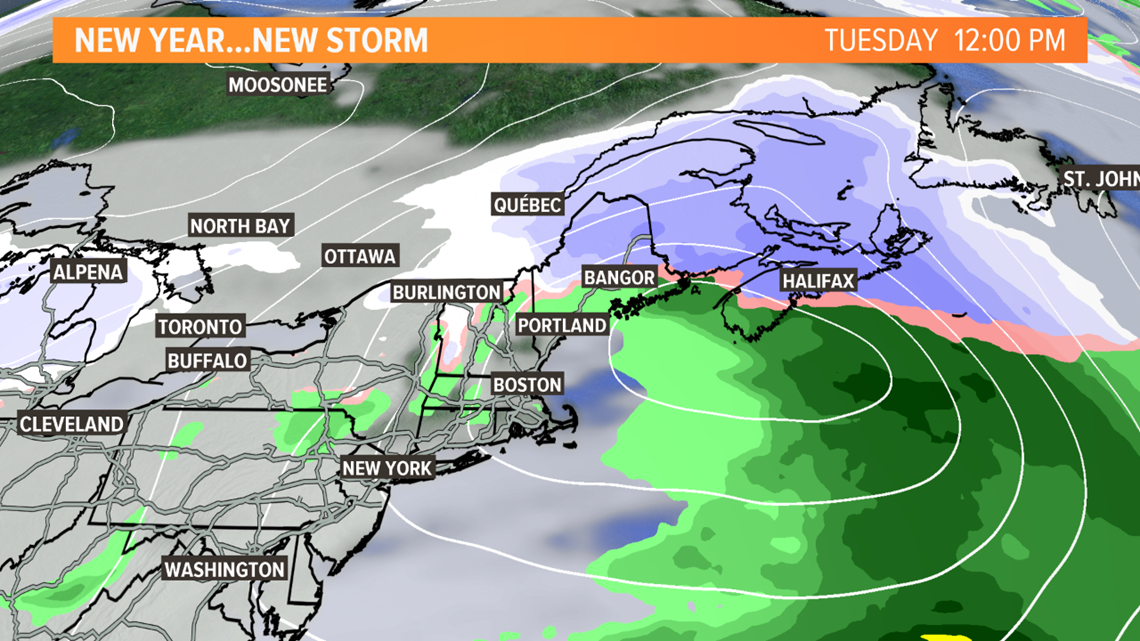 We will have a better idea on any snow totals either during this evening's broadcasts or early Sunday morning. Just stick with us for any updates!