MAINE, Maine — Meteorologist Jason Nappi broke down the air quality forecast in the video above.
The latest check of the air quality on Saturday is all clear, but that will change on Sunday thanks to a cold front bringing Canadian wildfire smoke south into Maine.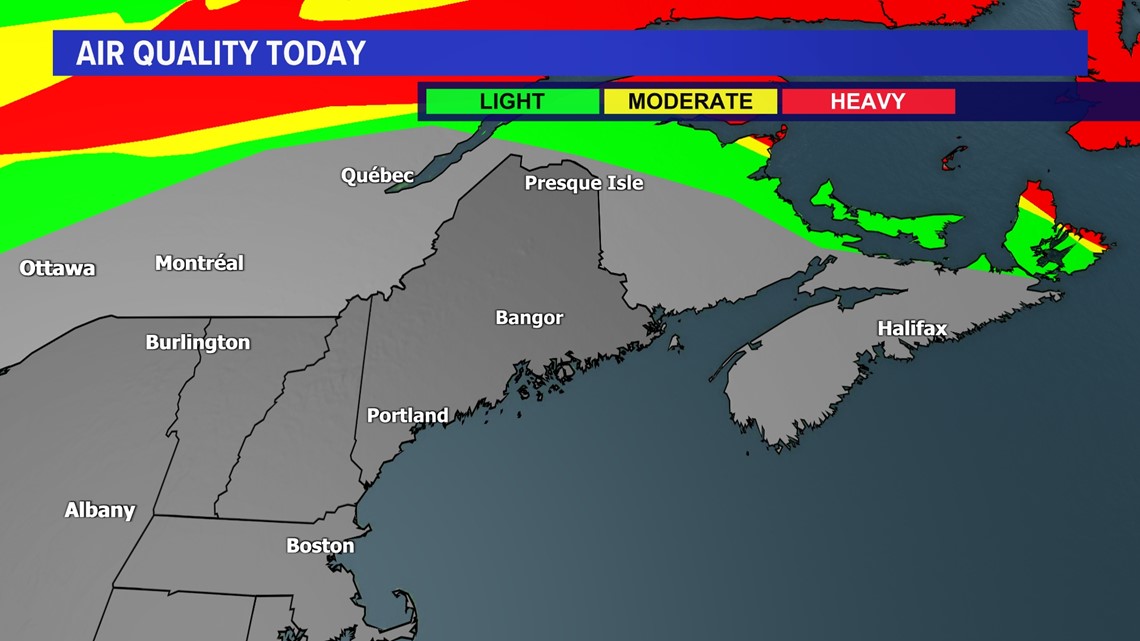 A wider look at the air quality map shows where the heavy smoke is concentrated, just to the north of Aroostook County.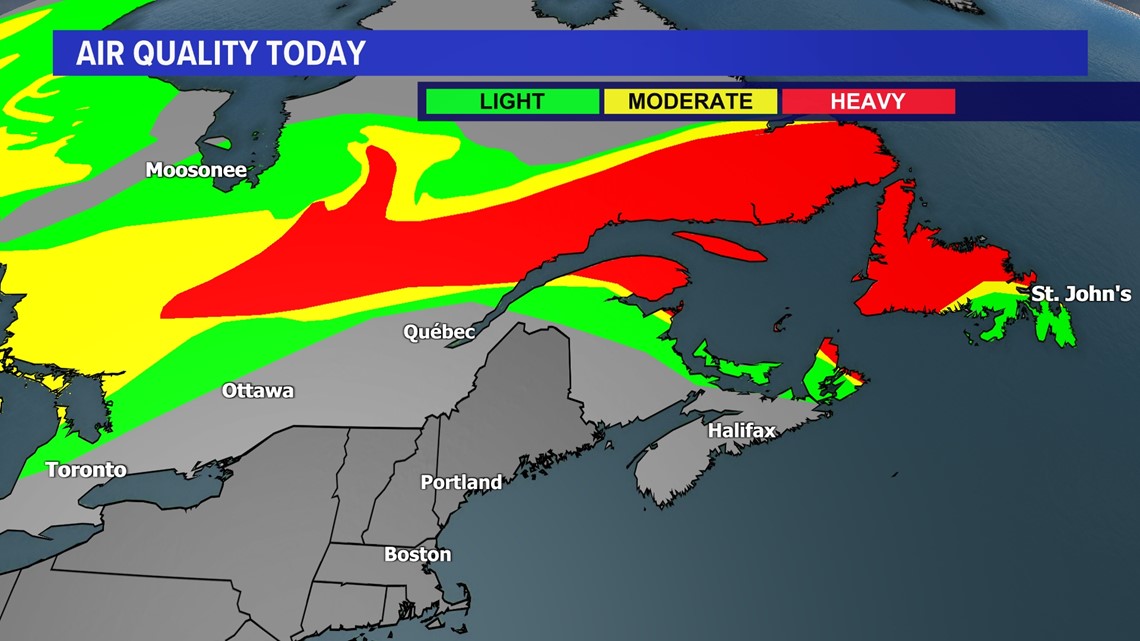 The forecast shows smoke moving into northern Maine before noon on Sunday and continuing south into the western mountains during the day.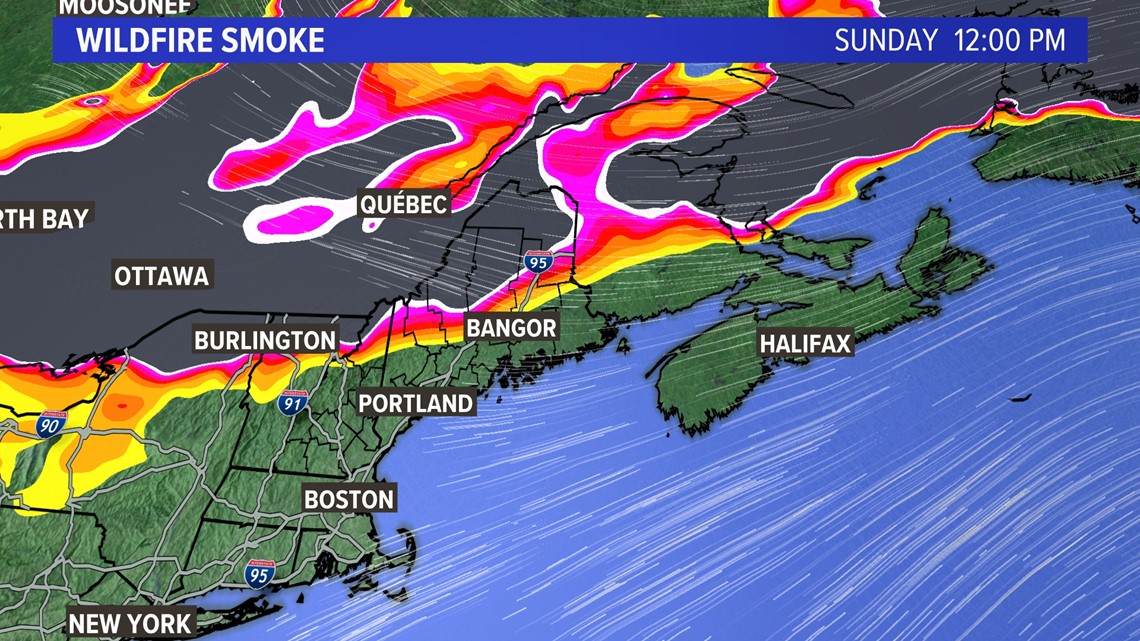 The cold front will continue to pull the smoke into southern and eastern Maine all afternoon and evening.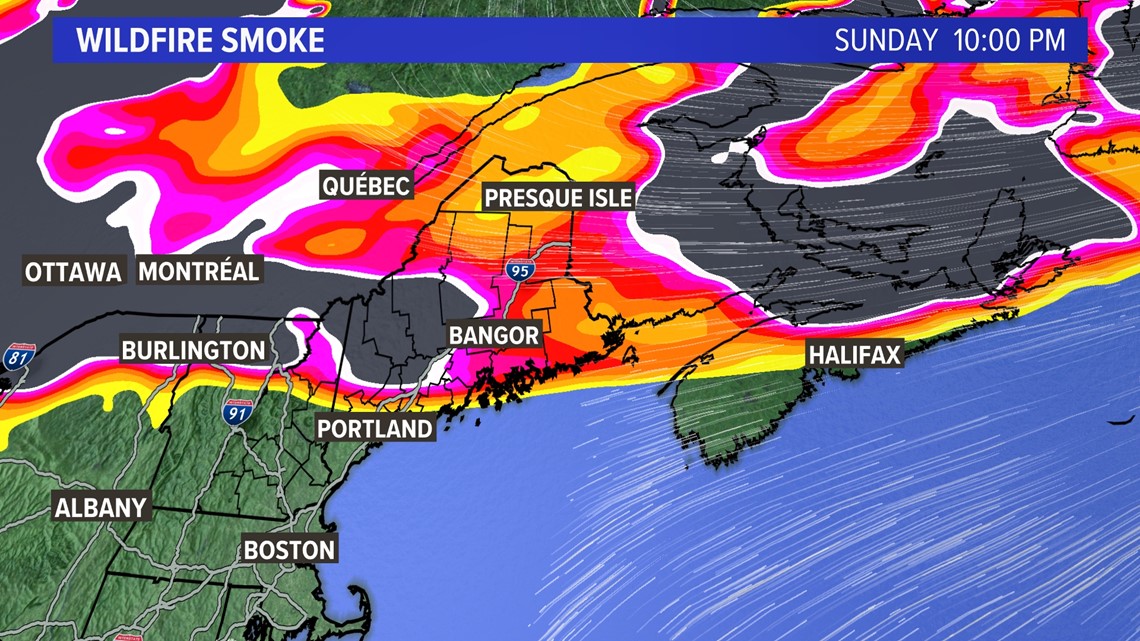 The smoke is not expected to move out of Maine until Tuesday.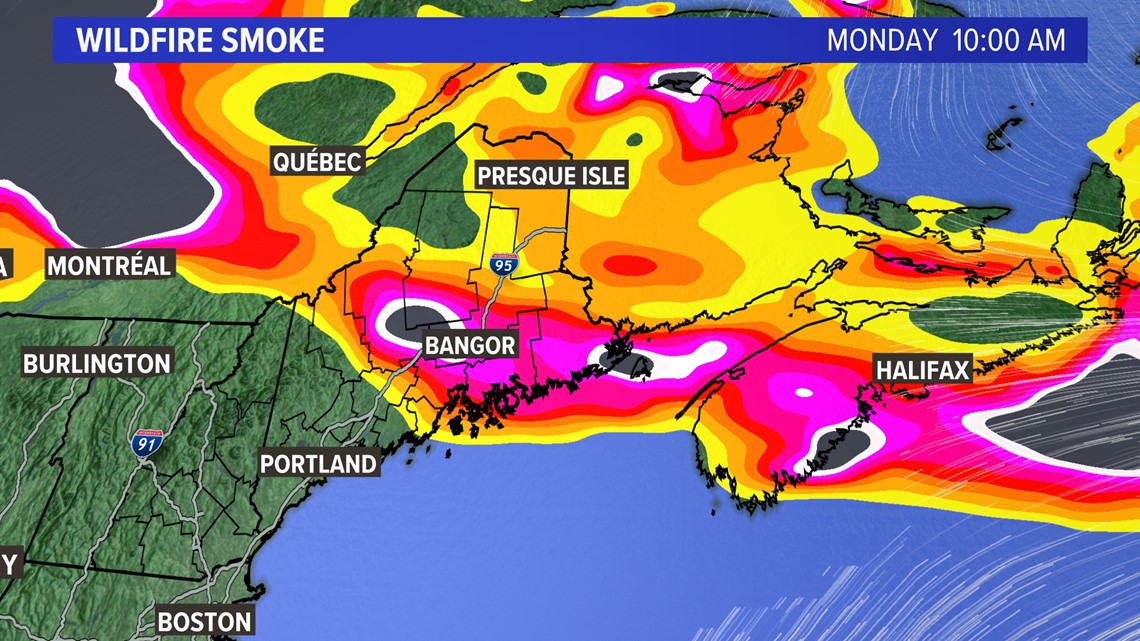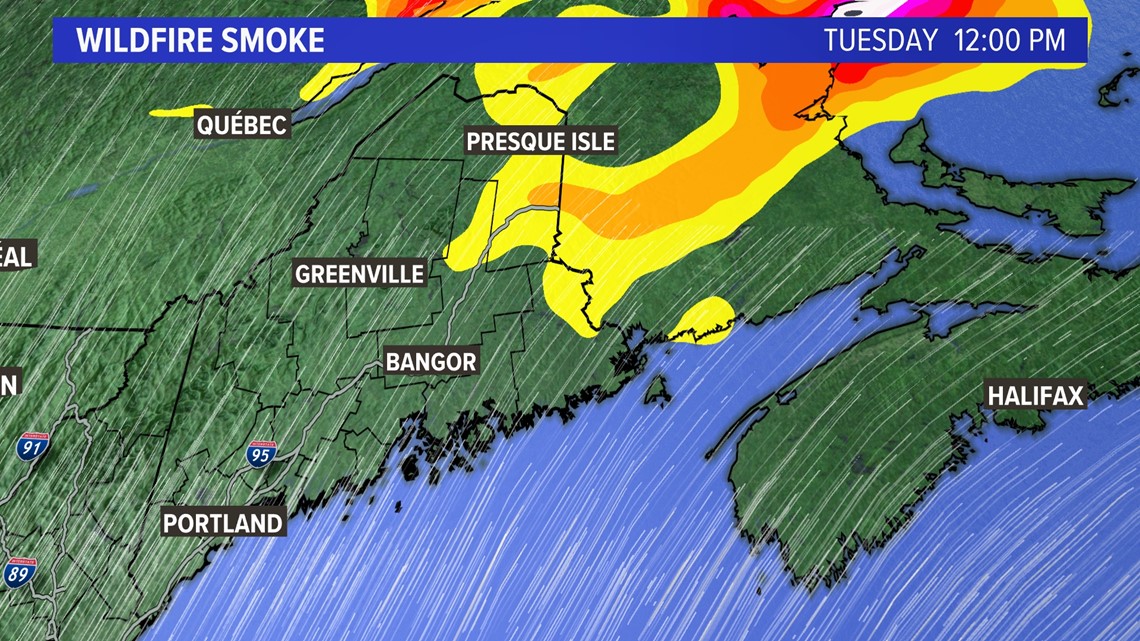 Sunday's ozone pollution is green, or good, but the particle pollution is in the "orange" level on the map shown here: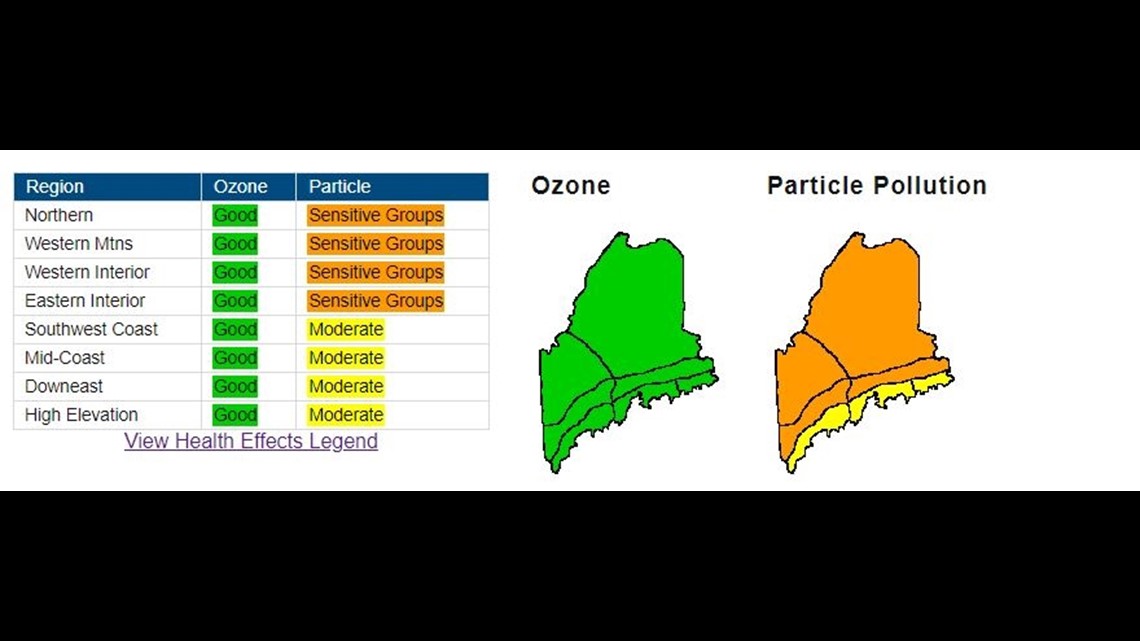 Ground-level smoke will make it unhealthy for sensitive groups on Sunday. This will not be the same thing as the high-level smoke we have seen lately in the County.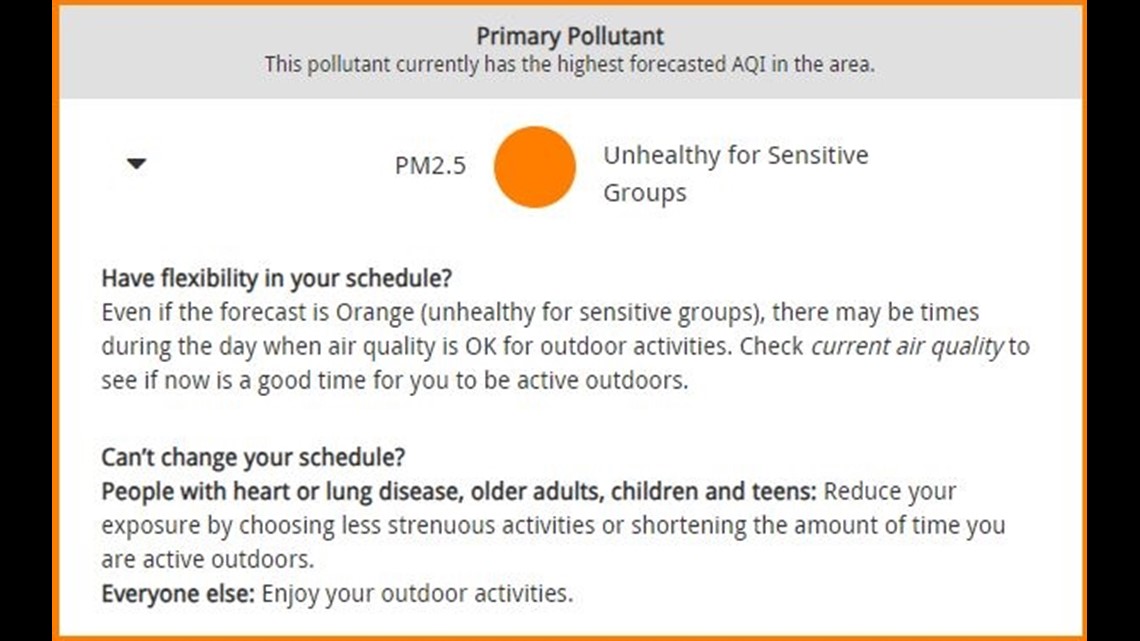 The DEP said in a release Saturday evening, that elevated particle pollution levels can affect kids, healthy adults who are exercising, and people "suffering from a respiratory disease such as asthma, bronchitis or COPD can experience reduced lung function and irritation".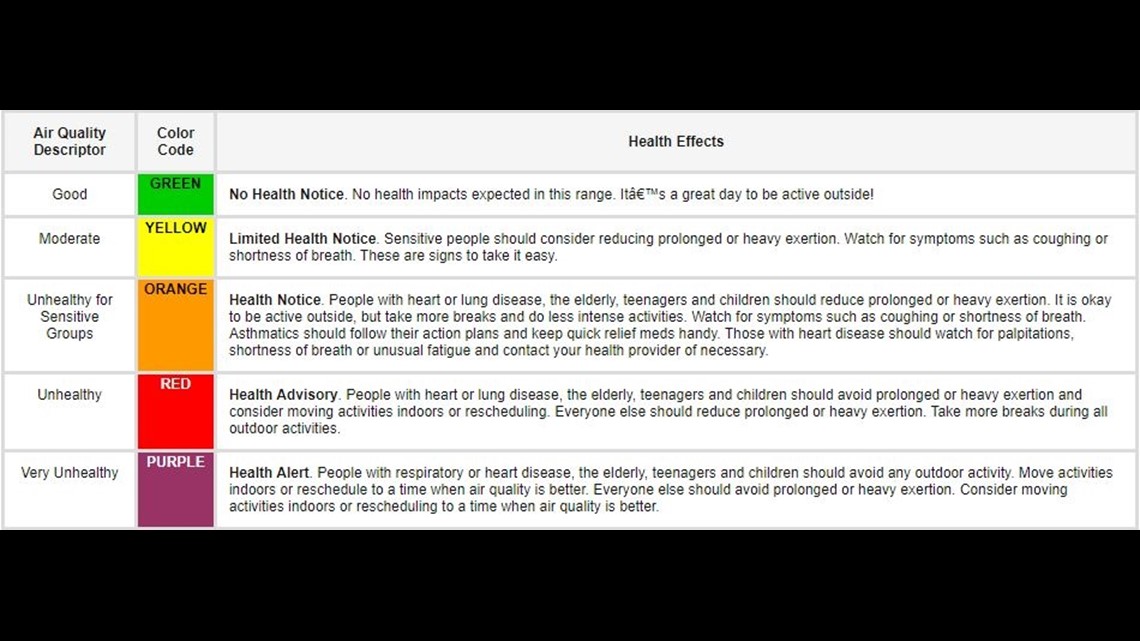 The DEP suggests avoiding strenuous outdoor activity during periods of unhealthy air quality and to close your windows and circulate indoor air with a fan or air conditioner.
For more safety recommendations go to the official Maine Department of Environmental Protection website by clicking HERE.
You can get the latest updates by following me on social media: