PORTLAND, Maine — This year's Travis Mills Foundation Plane Pull starts at 10a.m. on Oct. 28 at the Portland International Jetport and is free to the public to spectate come rain or shine. Click here to view the full day-of schedule.
Join NEWS CENTER Maine's Sharon Rose as she emcees the event all day long and enjoy activities the whole family can take part in. There's plenty to do alongside the plane pull including corn hole, face painting, an obstacle course, and more.
Food trucks arrive around 10:30 a.m. to fuel event-goers for the 80-ton pull, with special appearances from Travis Mills himself and Slugger from the Portland Sea Dogs to cheer the teams on.
The annual event is a great time to show your support for Maine's "recalibrated veterans." Whether you're spectating or part of a pulling team, showing up with that American spirit makes it all the better.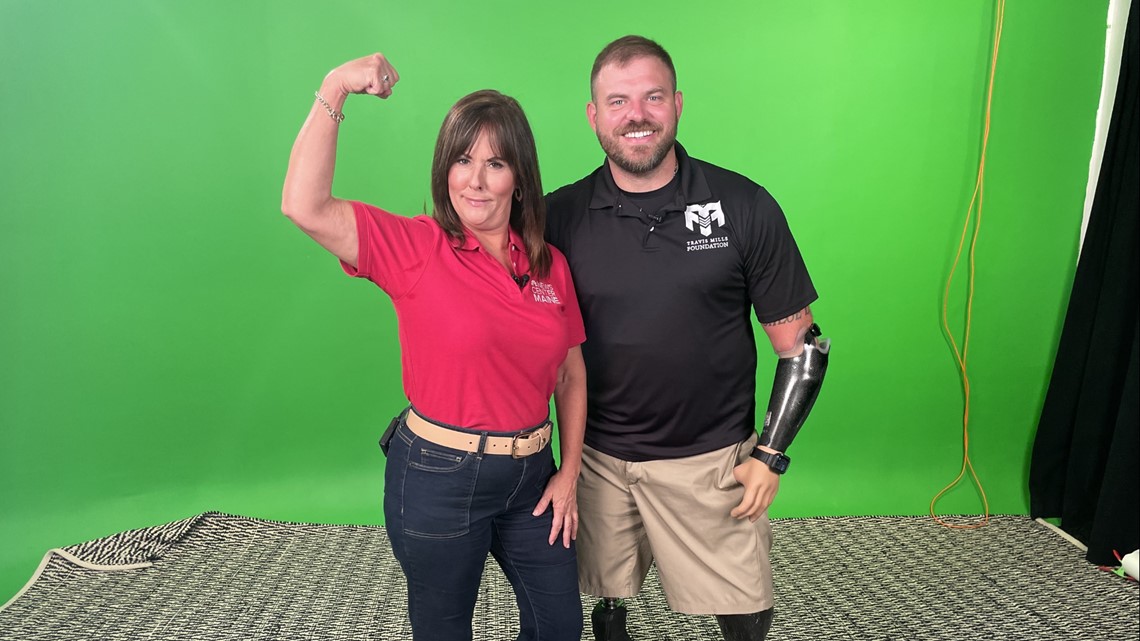 The Travis Mills Foundation supports post-9/11 "recalibrated veterans" and their families through various programs that help these heroic men and women overcome physical and emotional obstacles, strengthen their families, and provide well-deserved rest and relaxation.
Mills is a retired U.S. Army staff sergeant and recalibrated warrior, who lost both his arms and legs while on tour in Afghanistan. The Travis Mills Foundation was started in 2013 by Mills and his wife to help veterans like Mills and their families who have lost limbs while serving in the U.S. armed forces.
All proceeds from the event benefit the Travis Mills Foundation to support Maine's veterans through their nationally recognized retreat located in the Belgrade Lakes Region of Maine. Veteran families who have been injured in active duty or as a result of their service to our nation receive an all-inclusive, all-expenses-paid, barrier-free experience in Maine where they participate in adaptive activities, bond with other veteran families, and enjoy much-needed rest and relaxation in Maine's outdoors.
More NEWS CENTER Maine stories