FREEPORT (NEWS CENTER Maine) -- If you're looking to carve out some weekend plans, the Camp Sunshine Pumpkin Festival may be the perfect activity for you!
The popular event has been tradition since 2003. Thousands of pumpkins are carved and lit around the town making for a mesmerizing sight! The schedule of events includes a costume parade, pumpkin carving, live music and much more.
The festival takes place on the L.L. Bean campus. It runs from 12 to 8 p.m. on Saturday, October 20.
Here's a look at the forecast for Saturday: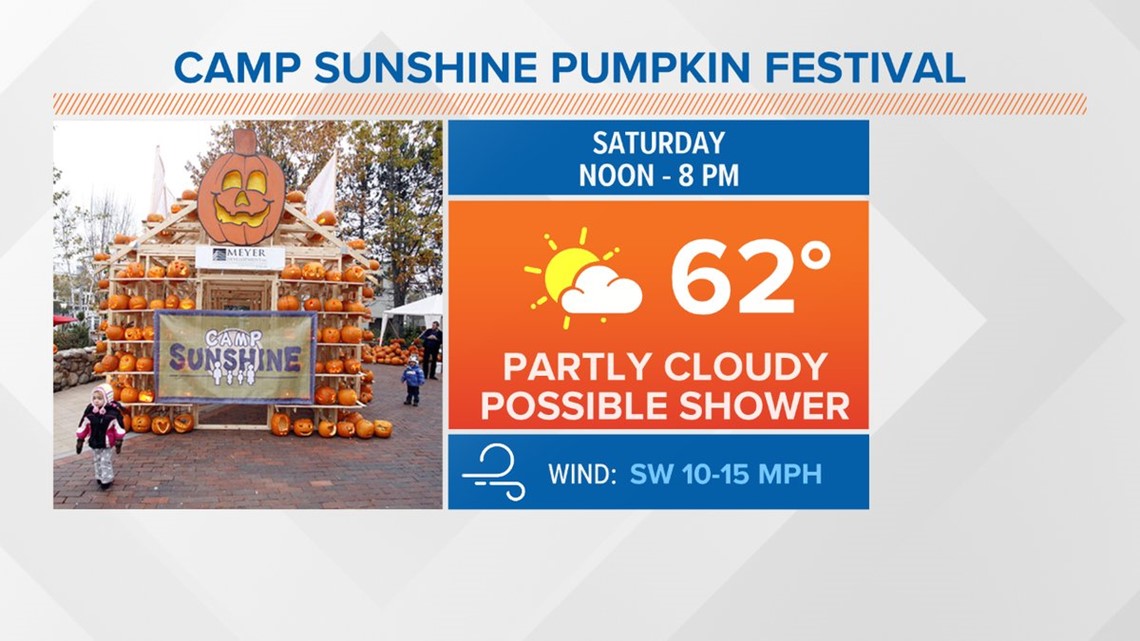 You can find more information about the event and Camp Sunshine here.