PORTLAND, Maine — Editor's note: This article is a critical analysis of a film and does not represent the views of NEWS CENTER Maine, but that of the author.
After six films, the series that got its start with toys and cartoons from the '80s shows no sign of slowing down.
Story
Welcome to the jungle, Autobots. The "Transformers" movies have seen robot cars, people, and dinosaurs. And now, it has robot animals (of the non-dino variety).
"Transformers: Rise of the Beasts" begins with a planet-eating "god" called Unicron (Colman Domingo) approaching a jungle-like world. Unicron dispatches his servant Scourge (Peter Dinklage) to visit the planet and find something called the Transwarp Key.
It would allow Unicron to travel across space and time to devour all planets. But before Scourge can find it, a gorilla-like transformer named Optimus Primal (Ron Perlman) escapes with other "Maximals" carrying the key. They bring it to Earth and hide in nature disguised as animals.
Eventually, the film jumps to 1994 in Brooklyn. An archaeologist named Elena (Dominique Fishback) discovers a piece of the Transwarp Key and accidentally activates it, attracting the Autobots, led by Optimus Prime (Peter Cullen).
At the same time, an ex-military electronics expert named Noah (Anthony Ramos) is in the process of stealing a car, trying to get some cash to pay for his little brother's sickle cell anemia treatments. Of course, Noah doesn't expect that the car he's trying to steal is actually an Autobot named Mirage (Pete Davidson).
While the Autobots try to retrieve the key, Scourge lands on Earth with a team of Terrorcons and fights them for it.
Elena and Noah soon find themselves swept up in an intergalactic conflict as Scourge tries to seize the key and bring Unicron to Earth to devour the planet. All that stands in his way are the Autobots and the Maximals.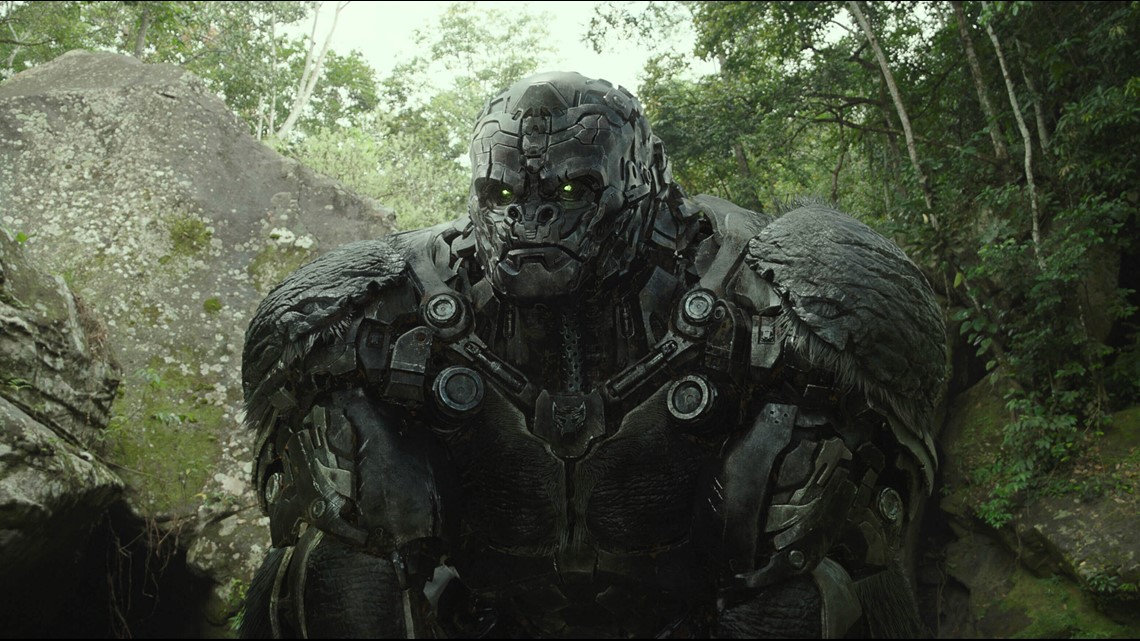 Analysis
The last entry in this franchise, 2018's "Bumblebee," ended up being one of the highest-rated films in the series among critics and audiences.
So, it's a little disappointing to see "Transformers: Rise of the Beasts" fail to learn from that movie, clinging to earlier cliches established by the first five films.
Still, the movie gets credit for being willing to try new ideas and take at least one or two steps away from the tired exercises of the previous Director Michael Bay.
Director Steven Caple Jr. does his best to chart a course toward injecting fresh perspective into movie seven of this franchise, a task easier said than done.
It's great to see more diverse leads and some of the previous raunchiness scraped away. And taking the time to establish Peru as a setting gives a bright and colorful backdrop to the second act. Ramos and Fishback certainly do their best to bring humanity to a CGI slugfest where giant robots hit each other to save the day.
And unlike the introduction of Dinobots and even Merlin (still not sure how that was supposed to work) to the franchise, the Maximals seem more fleshed out, especially Michelle Yeoh's performance as Airrazor.
Giving Ramos a mechanical suit of his own certainly helped draw the humans into more of the action and was a welcome addition.
But these new ideas are swallowed by a whirlpool of tired cliches shown in this film's predecessors. The climax results in a sky beam and a battle with a faceless CGI army. "Transformers: Rise of the Beasts" includes a death fakeout that's sure to draw many eye-rolls. And once again, audiences are given a movie trying to establish some sort of cinematic universe for future crossovers.
All of that is more than enough to fatigue viewers that sat through the five "Transformers" movies before "Bumblebee," hoping for something fresh and new. It results in a mixed bag that establishes this latest outing as less than meets the eye.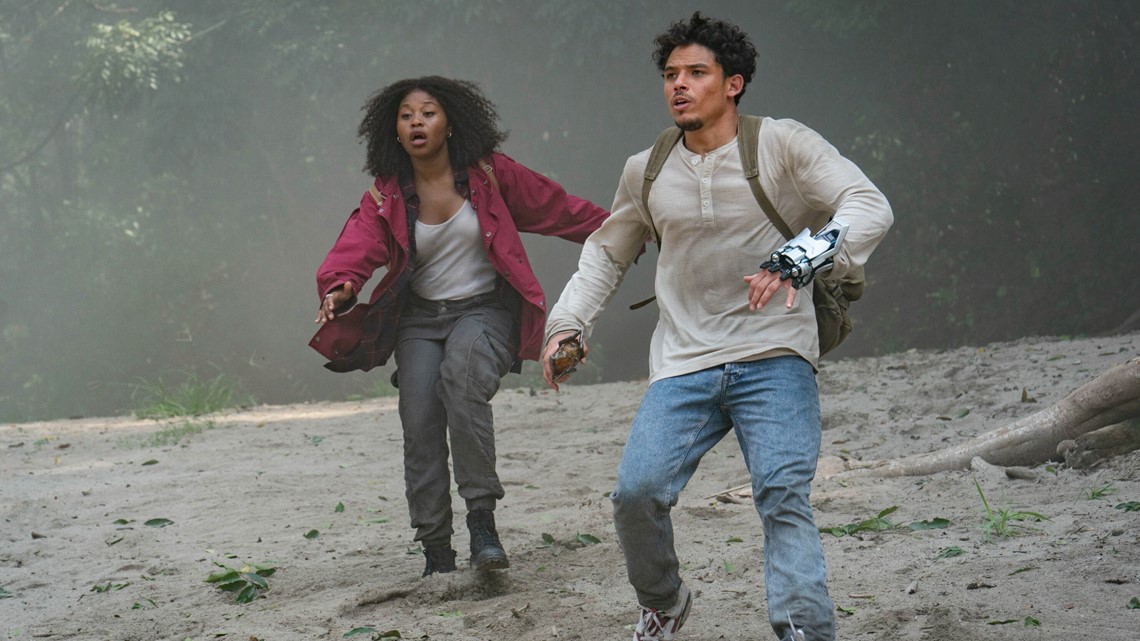 Also playing this weekend
For people who'd prefer a more down-to-Earth film, there's also a new biopic coming out this weekend on Hulu. It's about the man who claims to have invented Flamin' Hot Cheetos. Here's the synopsis of "Flamin' Hot":
"This is the inspiring true story of Richard Montañez who as a Frito Lay janitor disrupted the food industry by channeling his Mexican heritage to turn Flamin' Hot Cheetos from a snack into an iconic global pop culture phenomenon."
To see which movies are playing at a theater near you, click here.
For more movie thoughts, follow Courtney Lanning on Twitter here.
More NEWS CENTER Maine stories