MAINE, USA — [Editor's note: This article is a critical analysis of a film and does not represent the views of NEWS CENTER Maine, but that of the author.]
Disney's newest remake, "The Little Mermaid" has been making headlines since it was announced. And it's finally out in theaters.
The movie stars Halle Bailey as Ariel and reimagines the 1989 classic cartoon.
Story
Most are already familiar with Disney's take on the famous mermaid story by Hans Christian Andersen. And this live-action remake keeps much the same as the cartoon that kicked off Disney's renaissance of the '90s.
Ariel (Halle Bailey) is the daughter of King Triton (Javier Bardem), and she dreams of visiting the world above water, finding herself fascinated with humans.
Despite warnings from her father to avoid humans, Ariel explores shipwrecks, collecting human objects lost beneath the waves, unsure what any of them do.
Her best friend is a loyal fish named Flounder (Jacob Tremblay), and she's watched over by Triton's confidant, the crab Sebastian (Daveed Diggs).
Drawn to the surface one night by fireworks, Ariel finds a ship and watches the humans onboard as they dance and play music. There she sees Prince Eric (Jonah Hauer-King) celebrating his birthday.
Taken by his kind and caring nature, Ariel continues to watch until a sudden storm hits, and the ship crashes upon rocks. Knocked unconscious in the water, Eric starts to sink until Ariel swims him to shore and sings him awake.
When Triton discovers this, he's furious and destroys Ariel's secret collection of human objects. This drives her into the arms of her aunt, Ursula (Melissa McCarthy). The sea witch offers to turn Ariel into a human. But there's a catch.
Ariel only has three days to share a kiss with the prince, and she has to give up her voice during that time. If she doesn't, she'll turn back into a mermaid and belong to Ursula.
With shaky legs, Ariel eventually arrives at the shore and sets out to win the prince over with the help of Flounder, Sebastian, and a sea bird named Scuttle (Awkwafina).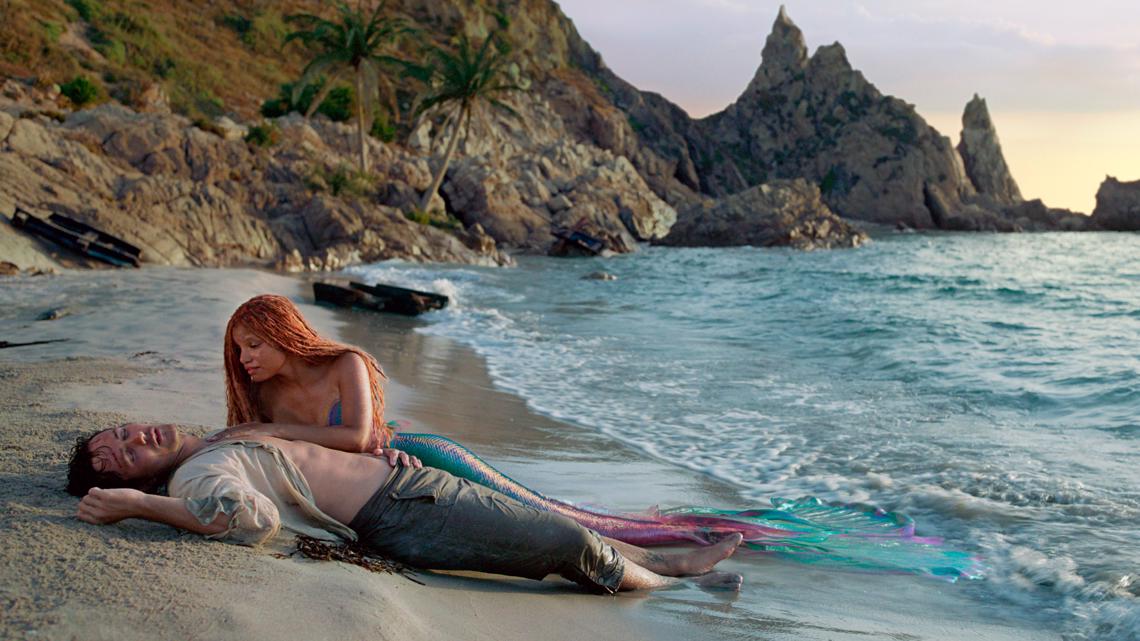 Analysis
Disney's live-action remakes of animated classics have ranged from decent to soulless and leave some feeling as though they're heartless cash grabs. But "The Little Mermaid" comes armed with powerful lead performances and amazing music.
Bailey brings such a heartfelt display to the role, even when she can't speak for half of the film. She finds ways to be entertainingly expressive like the cartoon mermaid that came before her. Bailey carries most of the film.
McCarthy picks up the rest of the narrative with a wicked turn as the evil sea witch. The villain looks like she's having the time of her life with one dastardly plot after the next. Her scene-stealing deviousness is the perfect foil for Bailey's earnest outing as a mermaid with boundless optimism, eager to see the good in humanity.
The real joy in "The Little Mermaid" comes from its music. Like the cartoon before it, these songs remain timeless, and every note hits just right (with the exception of a misguided number from Awkwafina).
Bailey's "Part of Your World" is just as magical as it was in 1989, and she owns this tune and every other moment the lead mermaid sings. Her voice is powerful, and she silences any doubt among those who still question her casting. McCarthy's take on "Poor Unfortunate Souls" comes out of nowhere with a boisterous melody that'll have audiences still humming it hours later.
Where the film falls short is in Bardem's performance, which is a bit stale. He can't quite seem to capture much passion in his anger at Ariel's disobedience or his love when he finally listens to his daughter's wishes.
On top of that, "The Little Mermaid" drags during some parts with an inflated runtime of two hours and 15 minutes. The original was only an hour and 23 minutes.
Some of that extra time is used wisely to give Prince Eric more development than he had in the original cartoon. But there's still no reason for this movie to be longer than two hours.
Mostly thanks to the music and dramatic performances from Bailey and McCarthy, "The Little Mermaid" goes along swimmingly. And that puts it several strokes ahead of other live-action Disney remakes.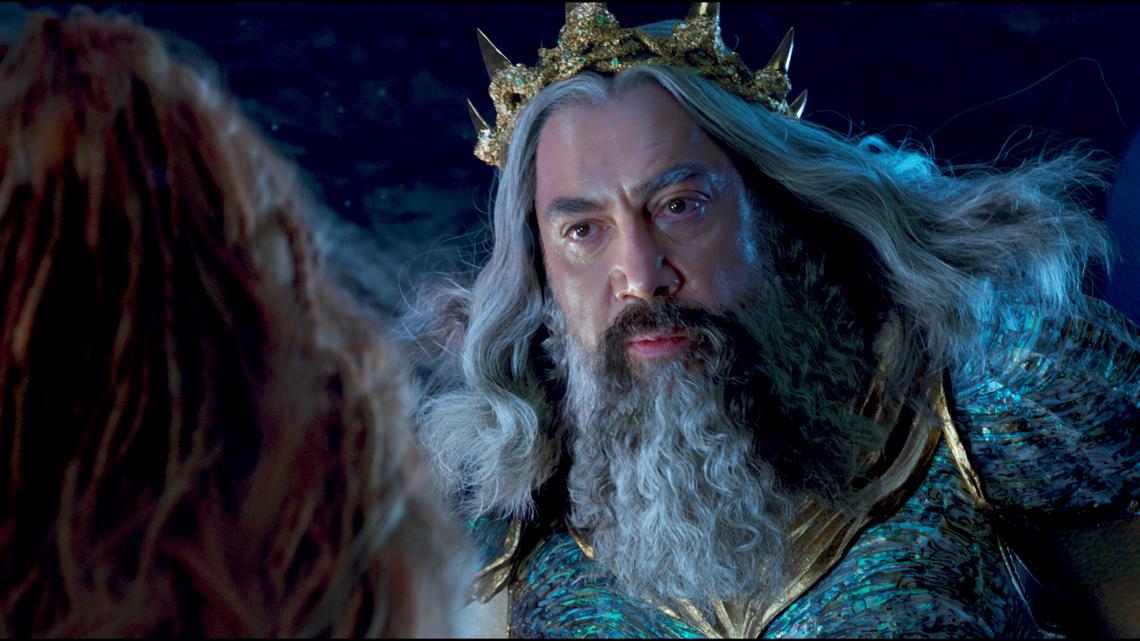 Also releasing this weekend
Action star Gerard Butler also has a new film out this weekend. It's called "Kandahar." Here's the synopsis:
"Tom Harris, an undercover CIA operative, is stuck deep in hostile territory in Afghanistan. When an intelligence leak exposes his identity and mission, he must fight his way out, alongside his Afghan translator, to an extraction point in Kandahar, all whilst avoiding the elite special forces unit tasked with hunting them down."
To see which movies are playing at a theater near you, click here.
For more movie thoughts, follow Courtney Lanning on Twitter here.
More NEWS CENTER Maine stories