BOOTHBAY (NEWS CENTER Maine) – Intestinal disease, complete paralysis of your arm – and even death. When a medical professional incorrectly administers a vaccine, it can have dire consequences.
When doctors or nurses mess up, or the contents of a vaccine lead to serious side effects, the federal government pays the victims.
Around 6,000 people nationwide have been paid nearly $4 billion – all because of sicknesses or injuries the government recognizes correlate with vaccines.
NEWS CENTER Maine found 30 people in Maine going through the Vaccine Court, and hundreds of thousands of dollars in government payouts to Maine victims.
One of those victims was Eric Dubay of Lincoln. Doctors – and the government – recognize that his flu shot nearly cost him his life.
"My worst fear was something terminal," Dubay said. "That [the illness] was going to kill me, which, it could have." Back in 2012, the then 39-year-old Dubay knew something was wrong.
He felt numbness in his feet and fingers, which worked its way up his entire body after three months. "At the end of it, I couldn't even eat food because I was biting the sides of my cheeks," he said.
Years before, Dubay was a college athlete, and worked on a golf course. His wife Stephanie is a physical education teacher. Sports and activity are at the center of the couple's life – but when Eric got sick, he could barely even walk.
"My coordination was just atrocious," he said. "[My wife] will tell the story, there was one night she wanted me to throw her a popsicle in the living room and I went to throw it and I hit the ceiling."
That was the first time Eric's wife says she knew something was very wrong. "I noticed he had stains on the front of his shirt," she said. "And I was like 'what is going on? Why are you missing your mouth?'"
When Eric fell in the middle of the night, that was the last straw for Stephanie. She demanded he see the doctor.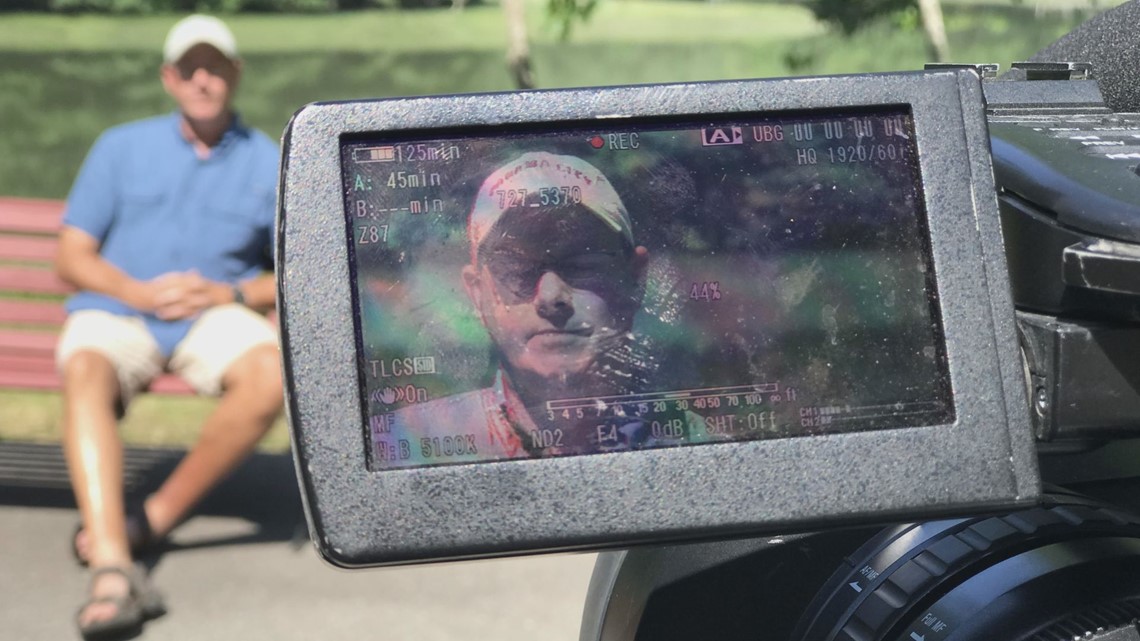 Doctors gave Eric multiple tests: including touching him 40 times with a feather. He only felt sick.
Guillain-Barré is a rare disorder in which your body's immune system attacks your nerves, causing partial or complete paralysis.
While Eric's diagnosis was a shock, the source of his pain was even more surprising. Doctors believe the illness came from a flu shot he got months earlier.
"I was kind of alarmed," Eric said. "And then I was a little angry, just because it changed my life. And I didn't know that that could happen."
Through online research, Eric discovered the National Vaccine Injury Compensation Program.
Launched in the 1980s – the federal government wanted to protect big pharma from lawsuits. Cases go through what is called the 'Vaccine Court' at the Court of Federal Claims.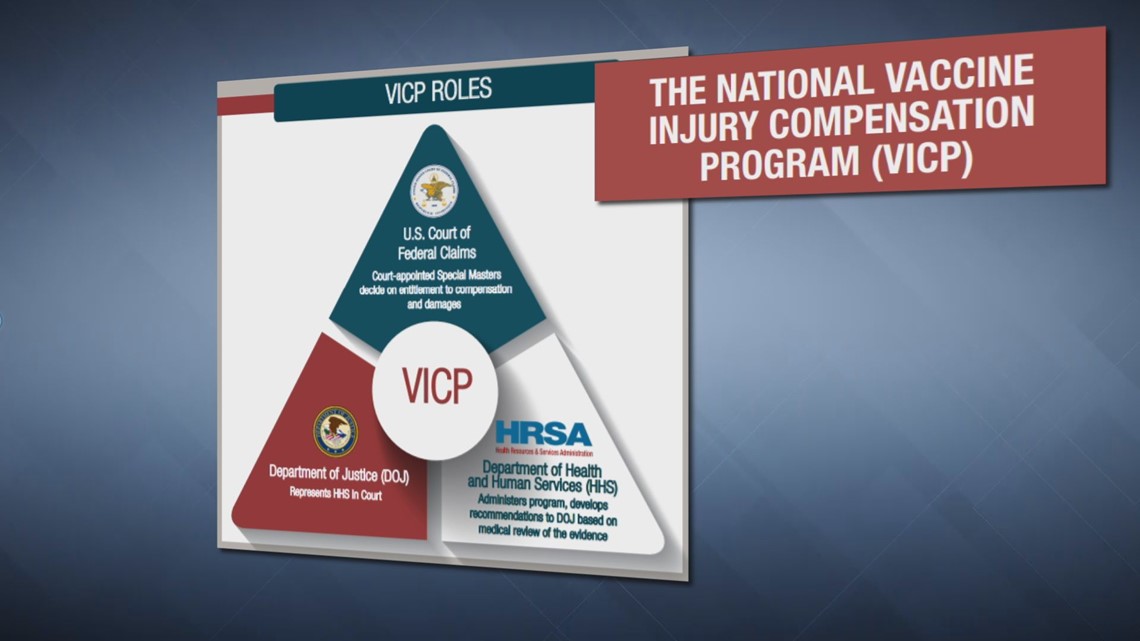 If a patient gets a shot that causes an illness or injury, that patient can contact a vaccine lawyer. Then it's like any other civil case - the patient loses, settles, or wins court-ordered compensation.
The doctor, nurse, or pharmaceutical company doesn't even know they messed something up, unless the patient decides to tell them.
"If you, for instance, get a vaccination for the flu, and within 72 hours or so you start developing symptoms of Guillain-Barré, then you automatically qualify for compensation," said Lewiston-based attorney Verne Paradie. He's the only vaccine attorney in Maine listed on the government's website.
Paradie said the vaccine court has become overwhelmed in recent years because of a spike in shoulder injuries and Eric's condition, Guillain-Barré. A new group of attorneys have been hired to help move cases faster through the program and reduce wait times, according to Paradie.
Eric Dubay's case settled – though he didn't want to say for how much. Court records show settlements for other Maine payouts ranging from $50,000 to $150,000 and above.
It's been six years since Eric walked out of the hospital. He still takes medicine for Guillain-Barré, but said he's about 95 percent healed.
He'll never get a flu shot again, but said his experience hasn't changed his outlook on vaccines overall. "They are very important," he said. "I'm not going to sit here and say nobody should get a shot for anything, but I think there should be a little more information about what can happen out there." He wants to see warnings for vaccines front and center – instead of hiding in the fine print.
The experience has changed his outlook on life. "Before [getting sick] I was worried about a lot of other things," he said. "Now I just try to make every day the best that I can. Because I've been in a hospital bed for seven days, and it's not a good feeling. I wouldn't wish that on anyone."