PORTLAND, Maine — David Rosenfelt writes a new book about as often as the seasons change. To date he's penned 32, including The K Team, which was released last month. Books 33 and 34 are already in the works.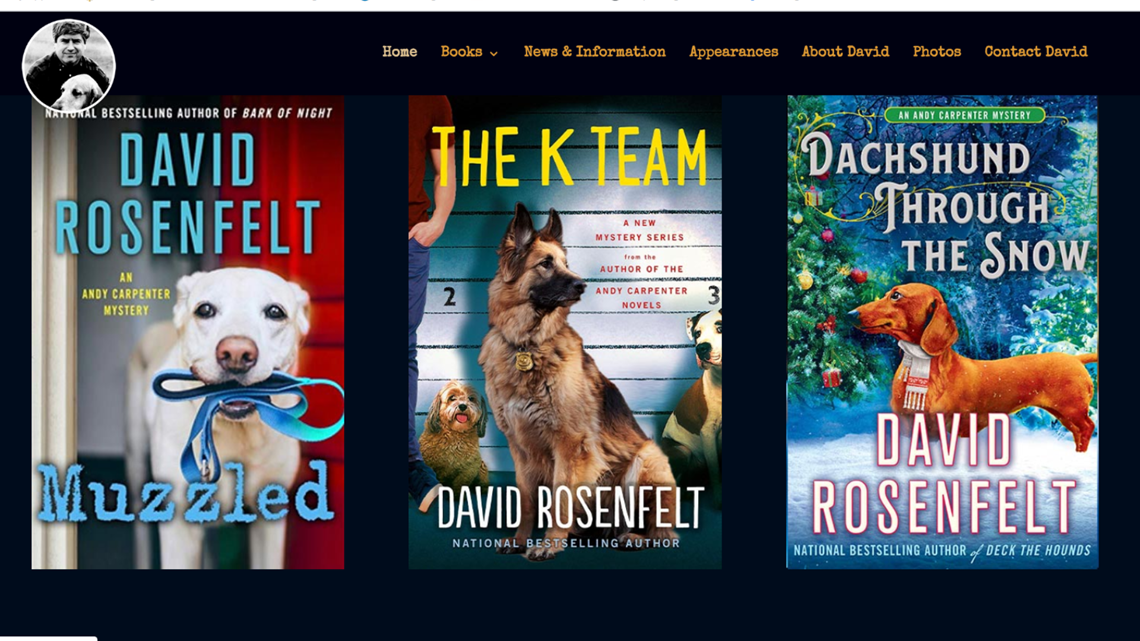 He's widely known for his Andy Carpenter mystery series, the defense lawyer who rescues both dogs and humans –and if the conventional wisdom says 'you write what you know' – then Rosenfelt's got plenty of material to draw from.
If you have any sort of affection for dogs, it is the story of David and his wife, Debbie that will really capture your heart. This is a love story that extends well beyond two people – in fact, it involves a cast of thousands and thousands – of dogs.
But it was one dog, Tara, who really changed the course of both of their lives.
Tara was Debbie Myer's beloved Golden Retriever , and when David Rosenfelt and Debbie started dating, about 26 years ago, they fell hard for each other, and David dubbed Tara "the best dog in the history of the world." David liked dogs, but Debbie was a self-described dog lunatic. Their love for each other, and for Tara, took off from there.
Together, in honor of Tara, they started the Tara Foundation -- rescuing dogs – hundreds of them – generally dogs that no one else would likely want to take home. That meant senior dogs, dogs with health issues, dogs with separation anxiety. Like caped crusaders, they would appear at shelters in California, saving as many dogs as they could from certain death. There seemed to be no end to their willingness to find room in their hearts for just one more dog.
Eight years ago they moved their pack to mid-coast Maine, a cross-country expedition with 25 dogs in three RV's - delightfully chronicled in Dogtripping. Now, home is a ten acre slice of dog heaven – three fenced-in acres, plenty of space, and dog door that allows them free rein.
They do less re-homing of dogs these days, because the rescues and shelters in Maine do such a good job. Their pack – at the moment, anyway – consists of 15 dogs, each with a story of abuse or neglect, each – now – having landed in a place where they will live out their days being loved, and cared for – and safe. New dogs – like Rosie, pictured here, who arrived last week, settle in to the pack with little disruption. They find their spot, they find a pal, and let's face it – when you've already got 15 dogs, what's one more?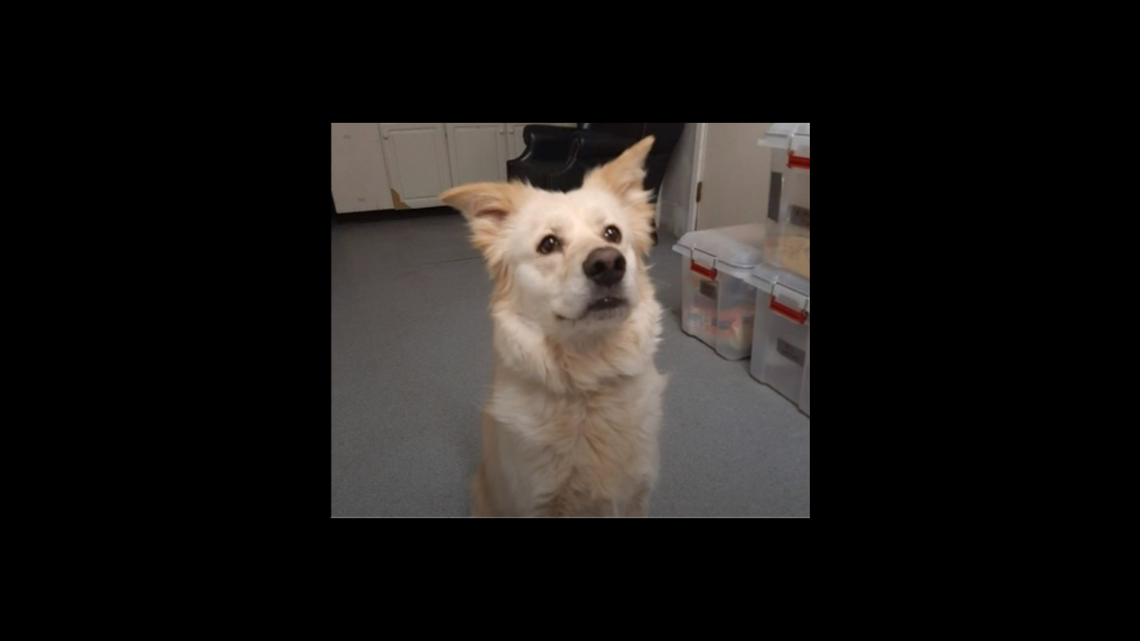 Many of us have a dog or two – maybe there – but after spending some time with these two, it didn't seem the least bit unusual to be surrounded by 20 dogs. These two could not imagine life any other way.
You can learn more about David Rosenfelt and what books he has coming up -- here.