CAPE ELIZABETH, Maine — Gardening with Gutner continues its conversation on landscape design with expert Ted Carter of Ted Carter Inspired Landscapes on the site where the project centered around one tree.
"Well, this tree was something the client desperately wanted to save and preserve because it's so unusual," Carter disclosed," So basically we designed and celebrated the tree with a dry bed and a granite bridge and so forth. But what it does do it sifts the angularity of the architecture."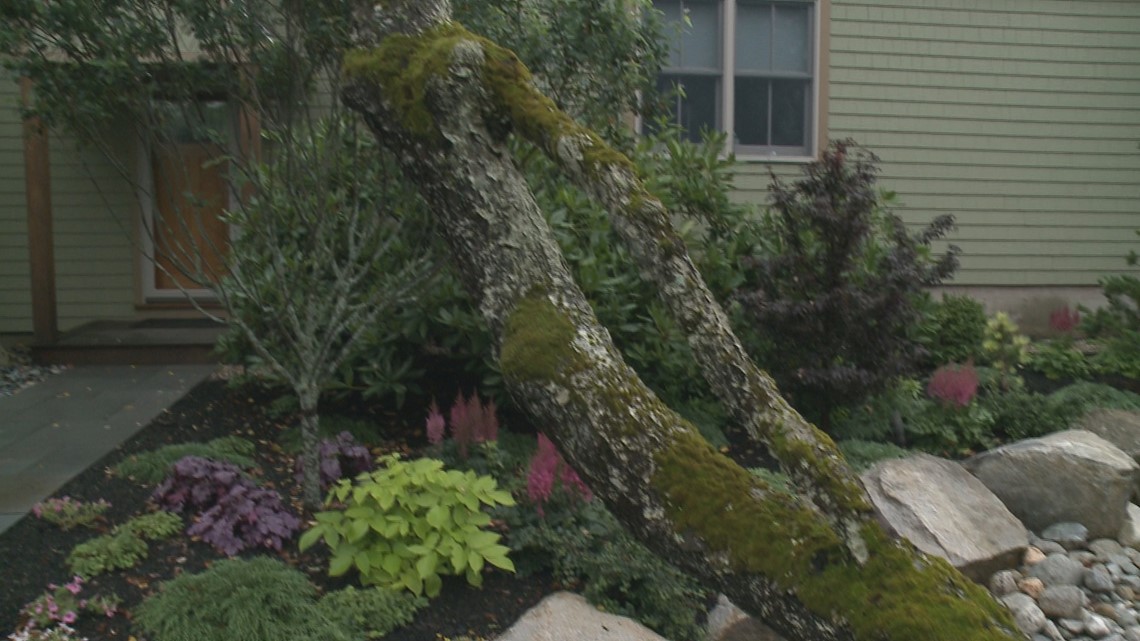 The biggest challenge was regrading everything so that the tree was protected and the walkway was supported. A granite bridge was the solution to bring it all together.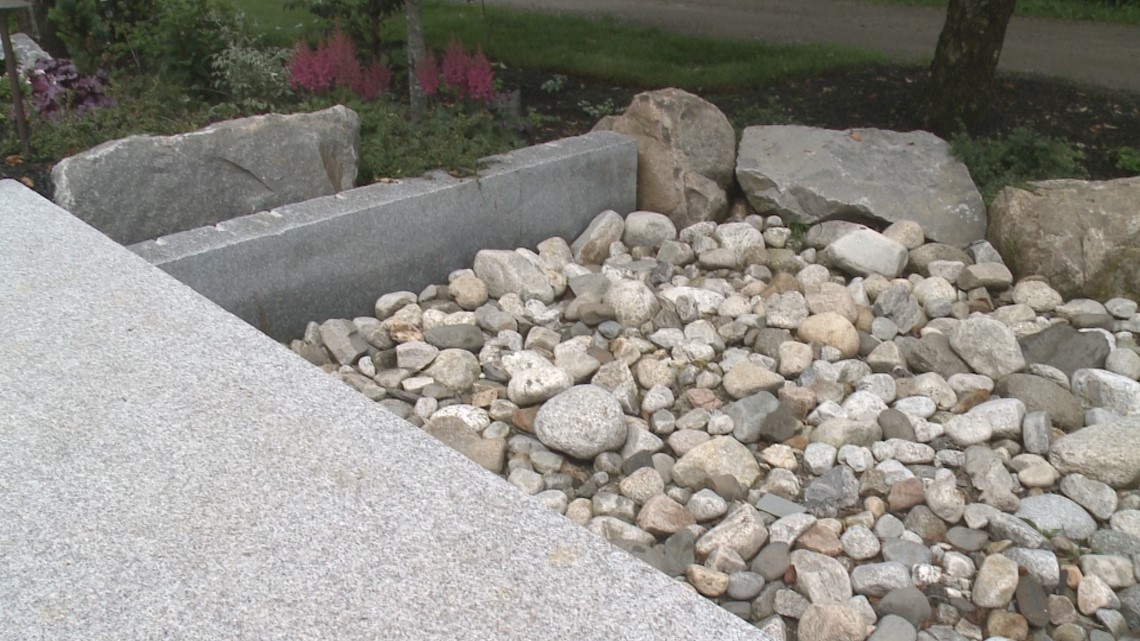 "I had two contradicting things going on here. One was the tree had to be kept at one elevation and we had to be respectful of what the tree was going to do and then we had to bring the walk away from the house. So I had two things right next to one another that really weren't working unless I had a bridge," the landscape designer explained.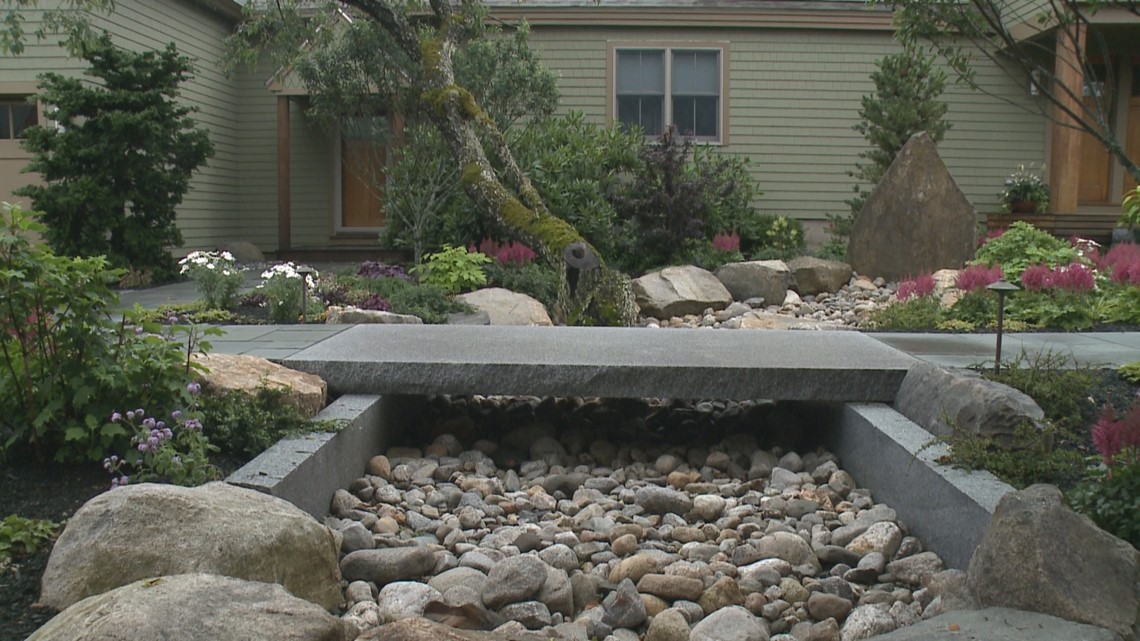 While the tree is the heart of the design, stone is used to spotlight it. Carter used a slab of sheet rock from Washington, Maine.
"Well, it's the header stone. You have to have a place where things start and emanate from and I wanted to call that space out," Carter said.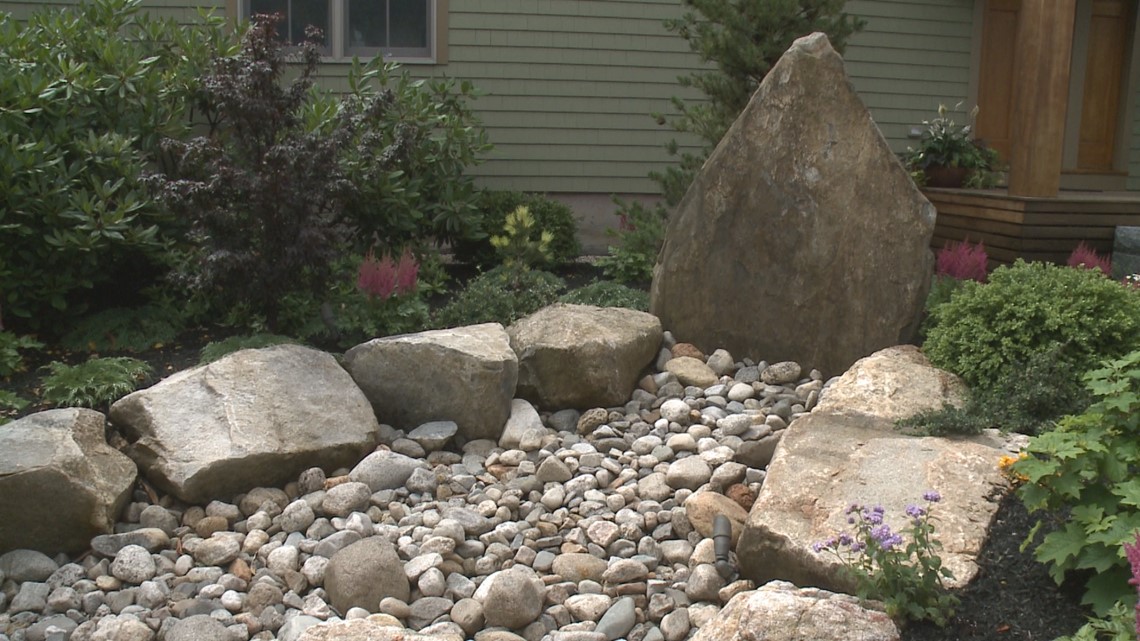 Hardscapes act as the masculine energy in a design while vegetation is the feminine. Carter has repeatedly referred to combining these two energies in his designs. The granite bridge, the header stone, the river rock, and the bluestone of the walkway all act as masculine energy. Carter spoke more on feminine energy and his thoughts on how he wanted to express that in this project.
"When I design, I do a bolder presentation. I will get a massing going on. Rather than doing a sort of helter-skelter, you know what I'm saying. A piece here. A piece there. I really like the repeating elements so that when you're looking at the garden you're catching the repeating element once again and then once again and it sort of pulls it together sort of like a fabric.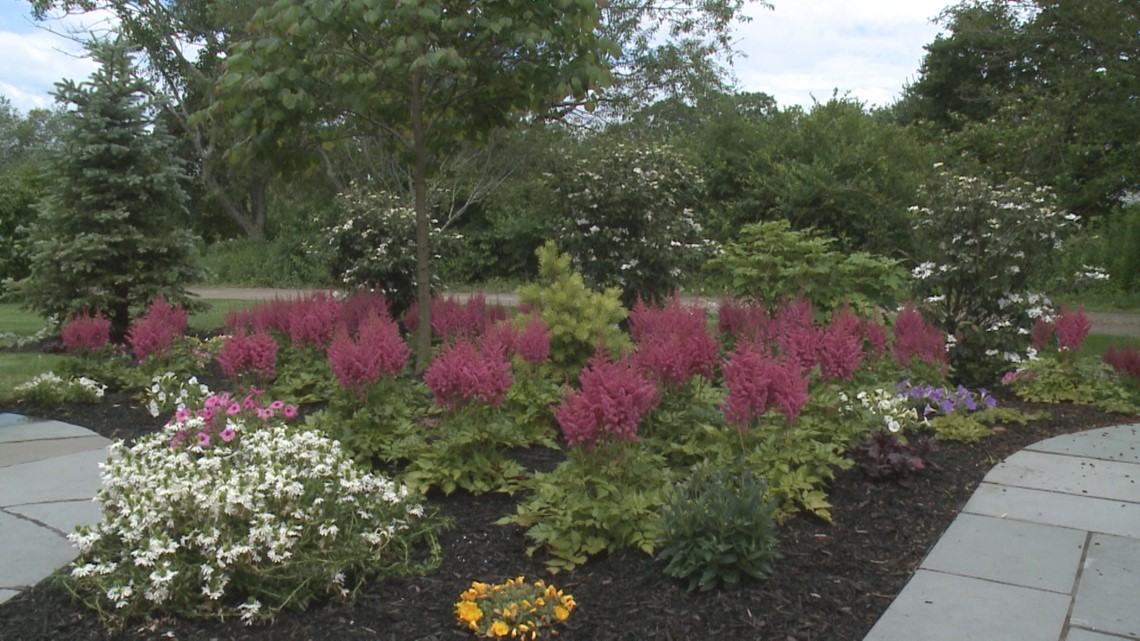 Harry Portlock is the Production Manager at Ted Carter Inspired Landscapes. He and Ted have worked together for years.
"Ted is very creative and eccentric. I tend to think more logically and so with those two energies, you know, we tend to make things happen," Portlock said.
The biggest challenge facing the production manager was the sheer mass of moving the granite bridge so that nothing was damaged. Portlock joked that if the bridge got cracked he would be responsible.
"I think the second most difficult part of this project was getting this bridge squared with the house," Portluck disclosed. "So that when the walkway seams come to meet this bridge everything is all square. So you don't have these angles in the seams forming. It's super important that this (the bridge) is square with this (walkway seams) which is squared with the house."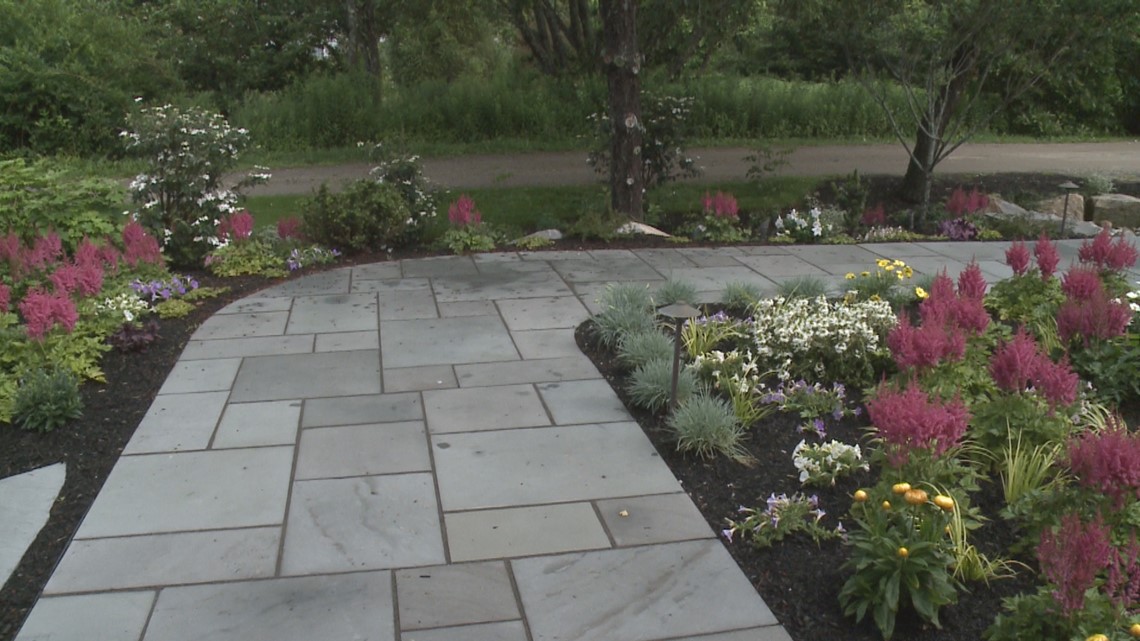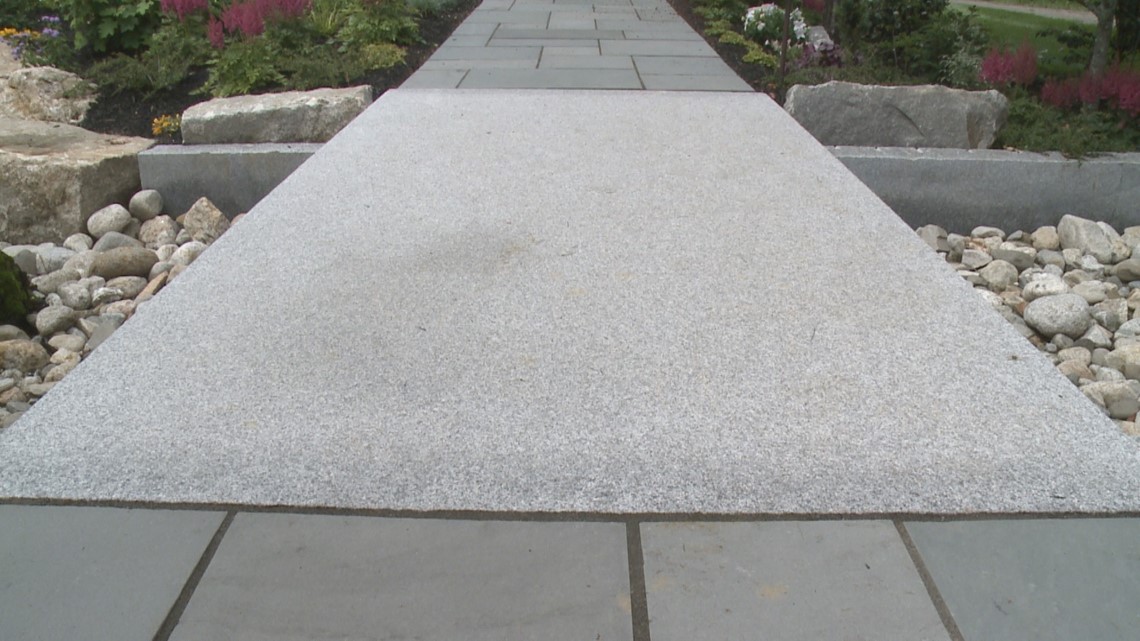 Homeowners Jim and Rosemary Coakley are delighted with the new design. Jim revealed they had to do a little convincing of Ted Carter to save the tree but once he saw the uniqueness of it, he was on board.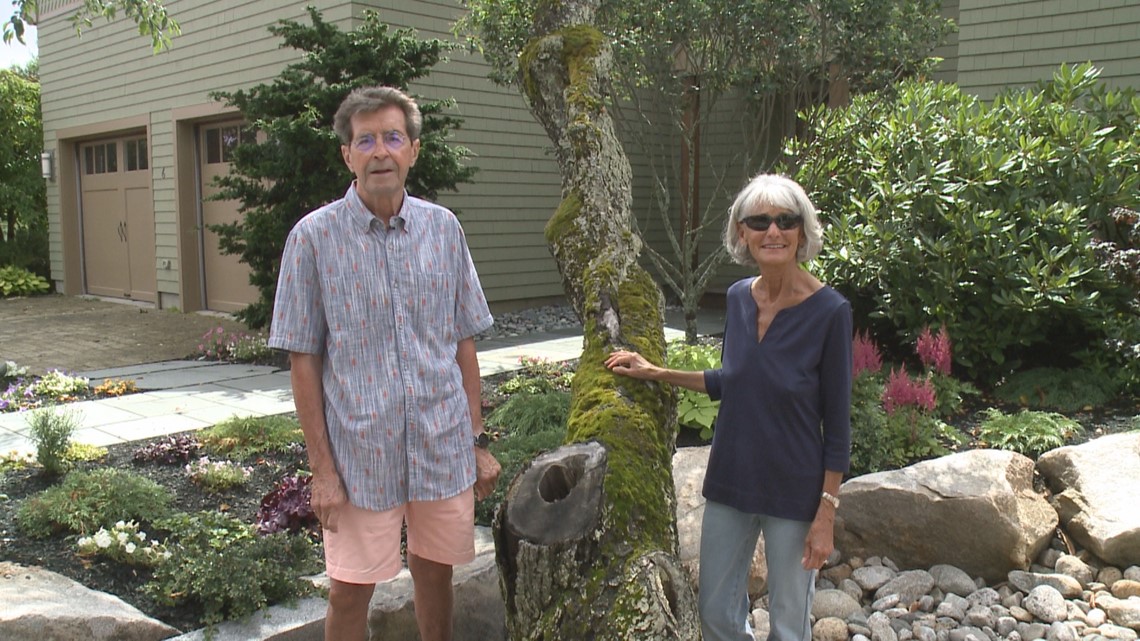 "We said to Ted we really want to open it up. We want to get some design. We want to get a lot of color in here and we're thrilled with how much color we have now," Jim said.
When asked about the sitting area off to the side of the house that was installed, Rosemary revealed they never thought they would use it.
"We just thought it was a cute thing and now we find we like sitting out here," the homeowner laughed.
The installation is complete but Ted Carter says he still is not satisfied.
"I think I'm happy," Carter divulged. "But I think when I come back and I see it two years from now I will really know it's right."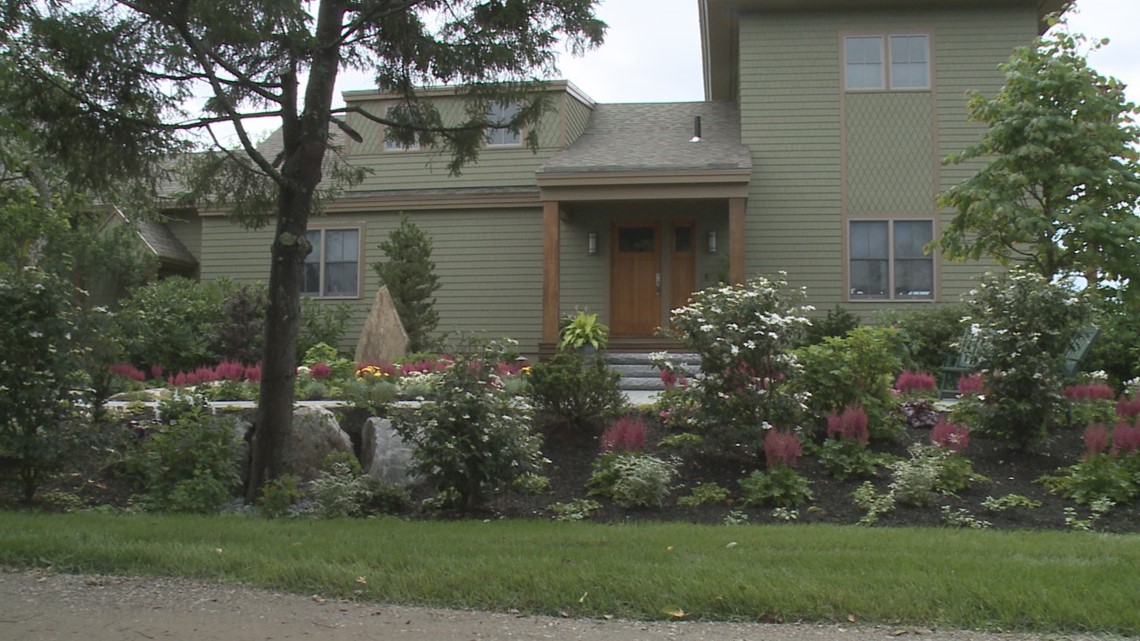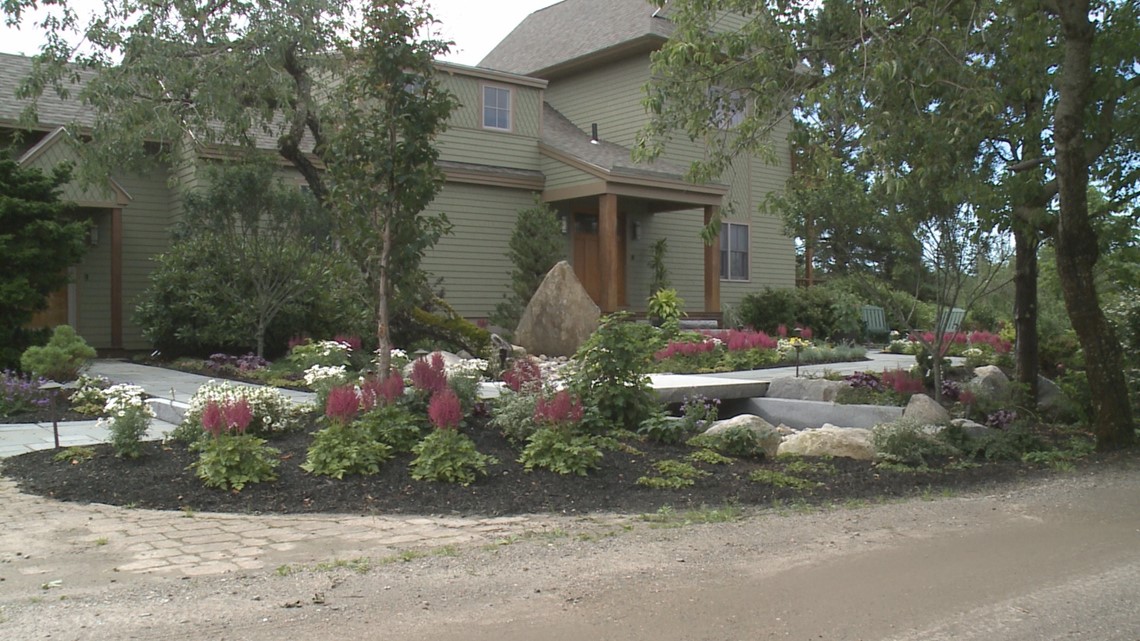 To see all the Gardening with Gutner segments click HERE.