MAINE, USA — Here's a current look at the smoke situation for the Northeast and New England according to AirNow.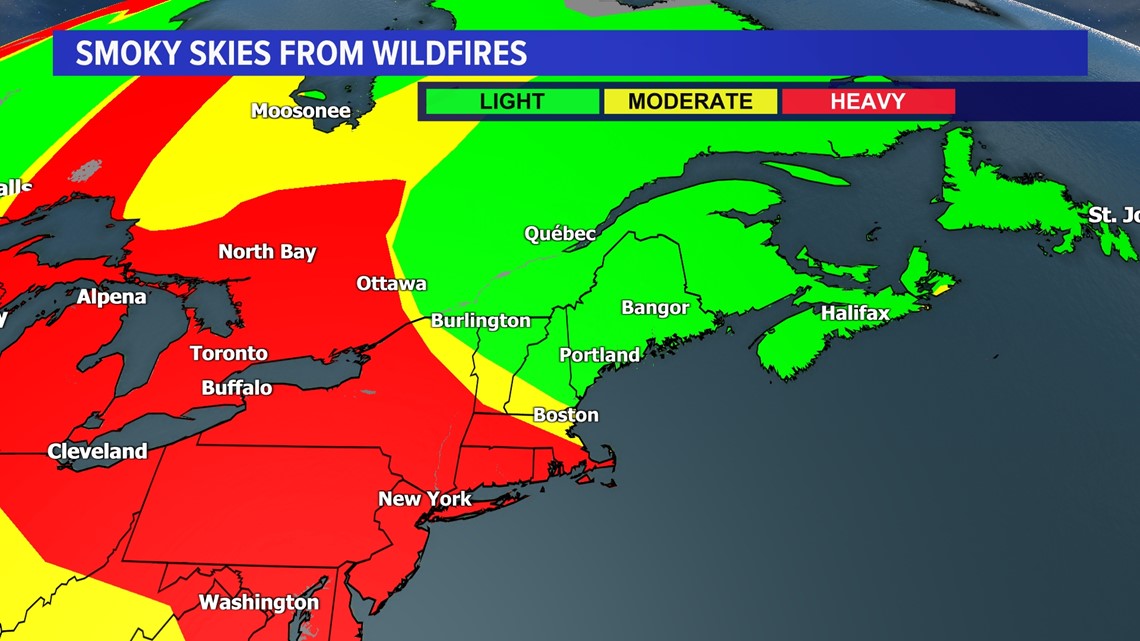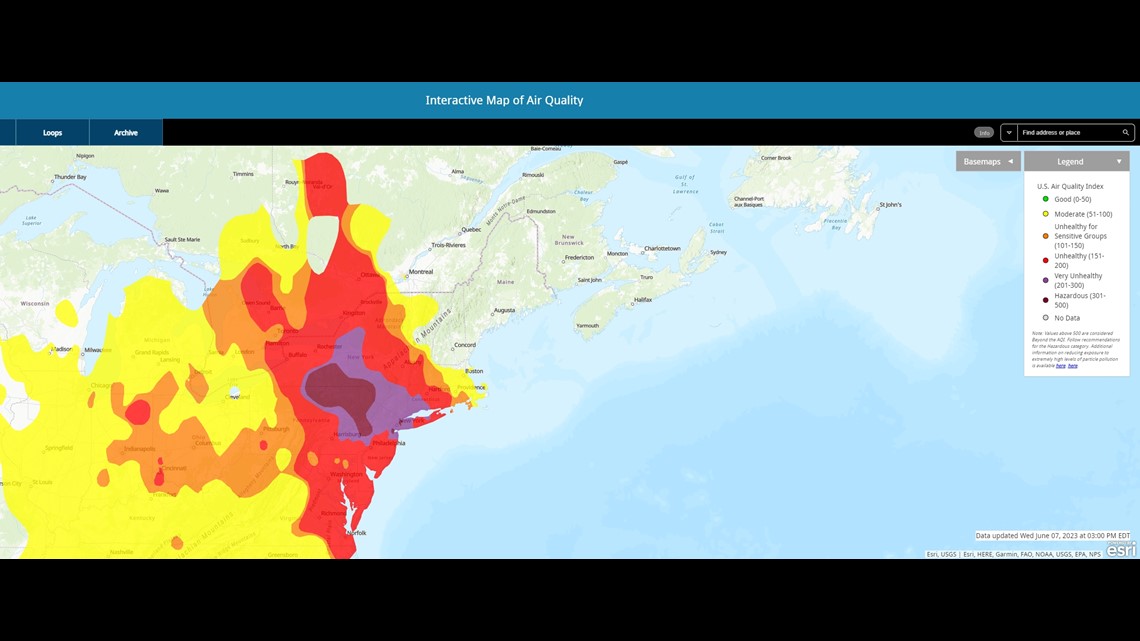 As a matter of fact, particle pollution is off the charts in northeastern Pennsylvania, the southern tier of New York state, and the Tri-state area.
It is recommended that you stay indoors in hazardous areas.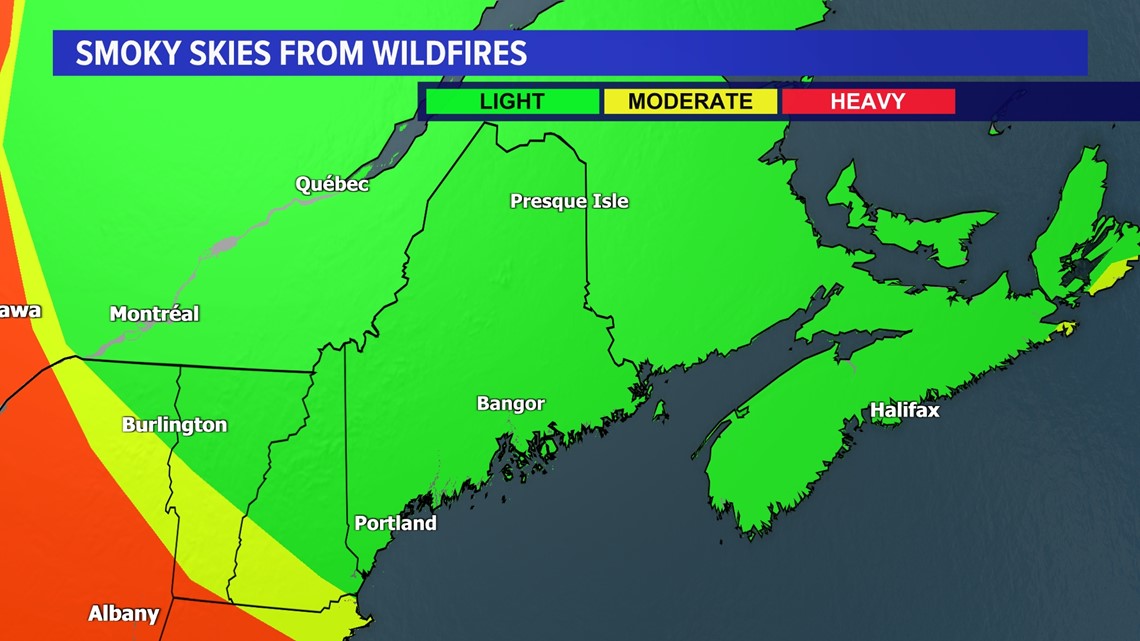 But in Maine, it's a much different story, with the state reading all green for air quality measurements. Even the small amount of smoke over southern Maine was high enough in the sky not to cause air quality problems.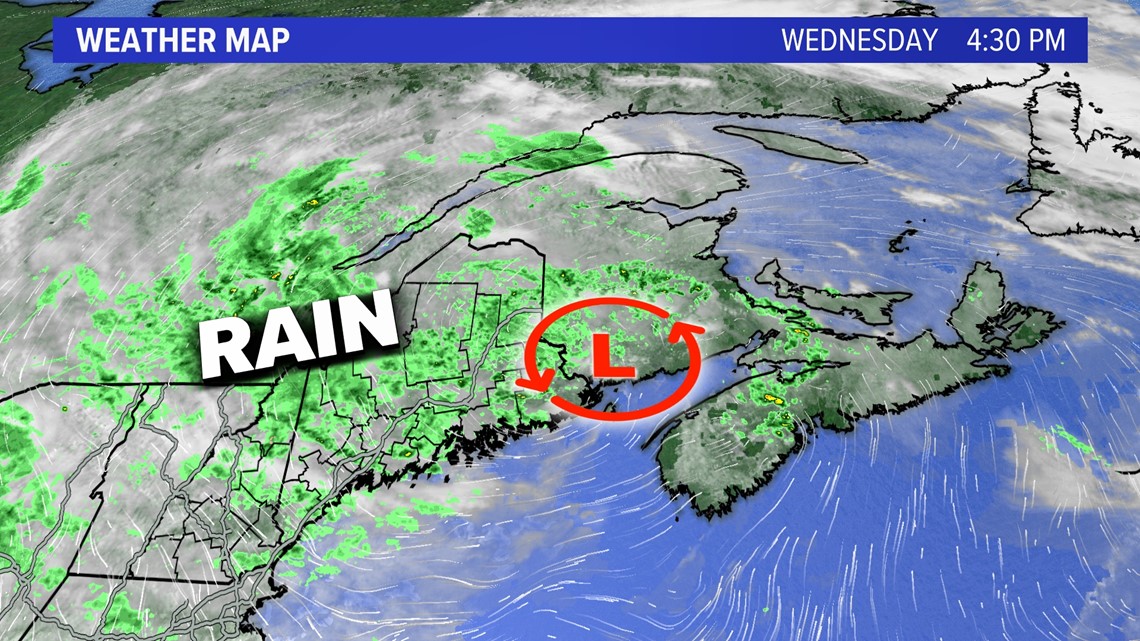 For now, an "upper-low" parked over Down East is blocking the smoke thanks to a clogged-up jet stream.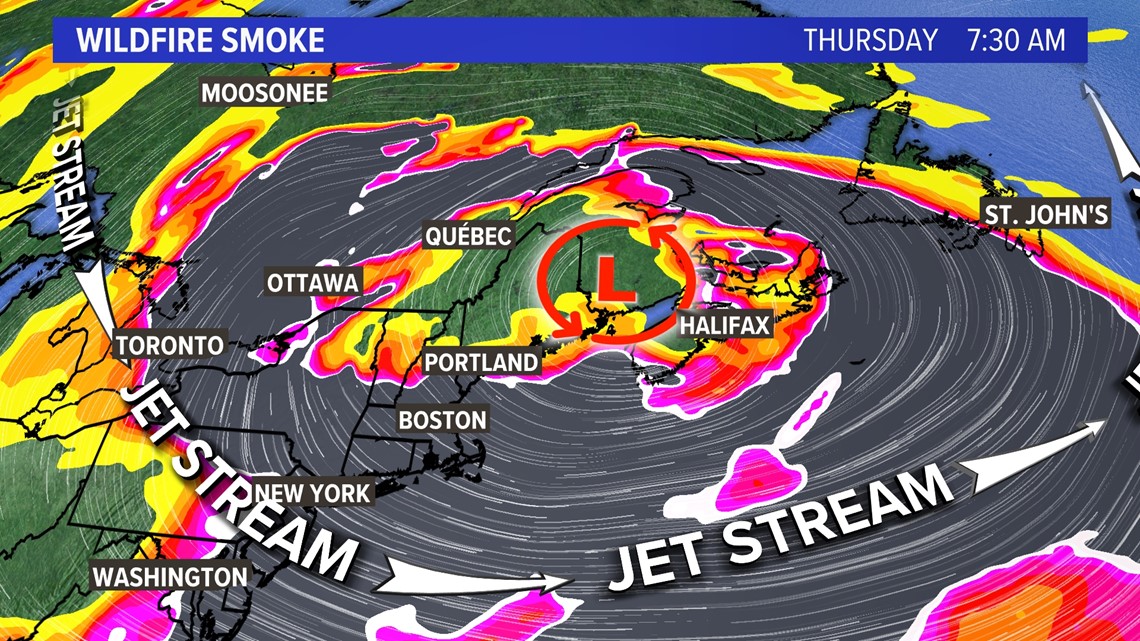 The region will see much of the same with the smoke staying mostly to our south when waking up on Thursday.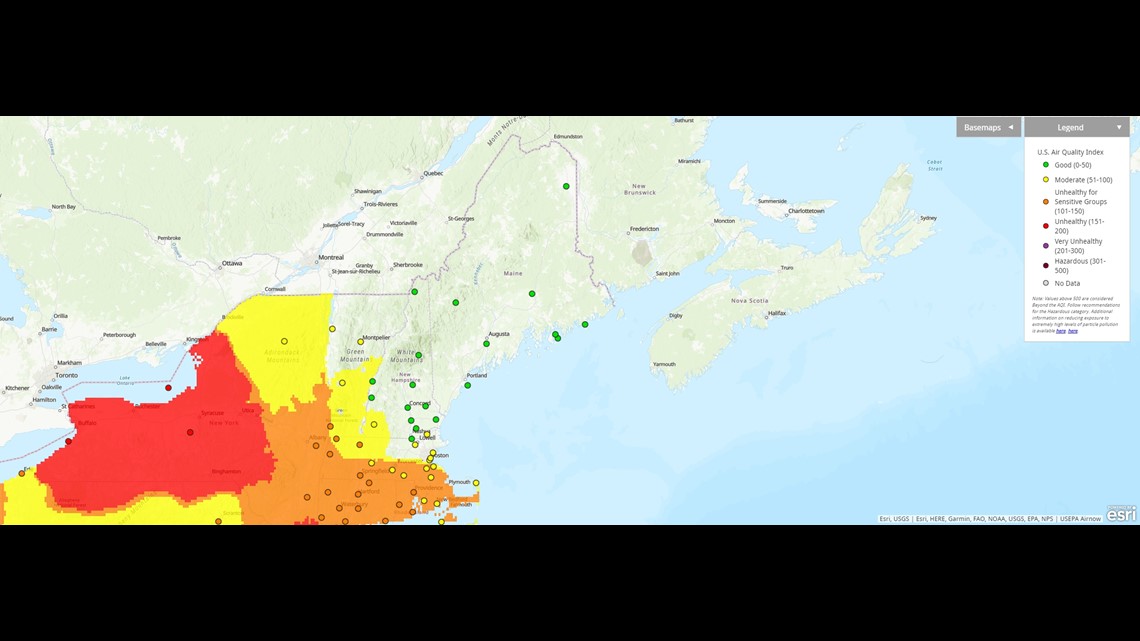 The rest of Thursday looks good, according to the official air quality forecast from AirNow, with Maine staying solid green. There are signals some of the wildfire smoke will rotate around the "upper-low" into the Down East area on Friday.
Check out my Facebook page for more info.
More NEWS CENTER Maine stories