The snow is expected to continue through the state until Monday evening.
NEWS CENTER Maine Chief Meteorologist Todd Gutner said Monday morning that outages were expected, but the reason might be a bit unexpected. Snow from the storm Friday did not melt or blow off a lot of trees, so the added weight from the snow and mixed precipitation on Monday will continue to weigh down branches.
As of 2:40 p.m. Monday, Central Mainer Power reported 27,710 power outages. York County experienced the most outages, according to CMP's outage report, with 27,264 power outages.
As of 2:40 p.m., Versant Power reported one power outage in Penobscot County.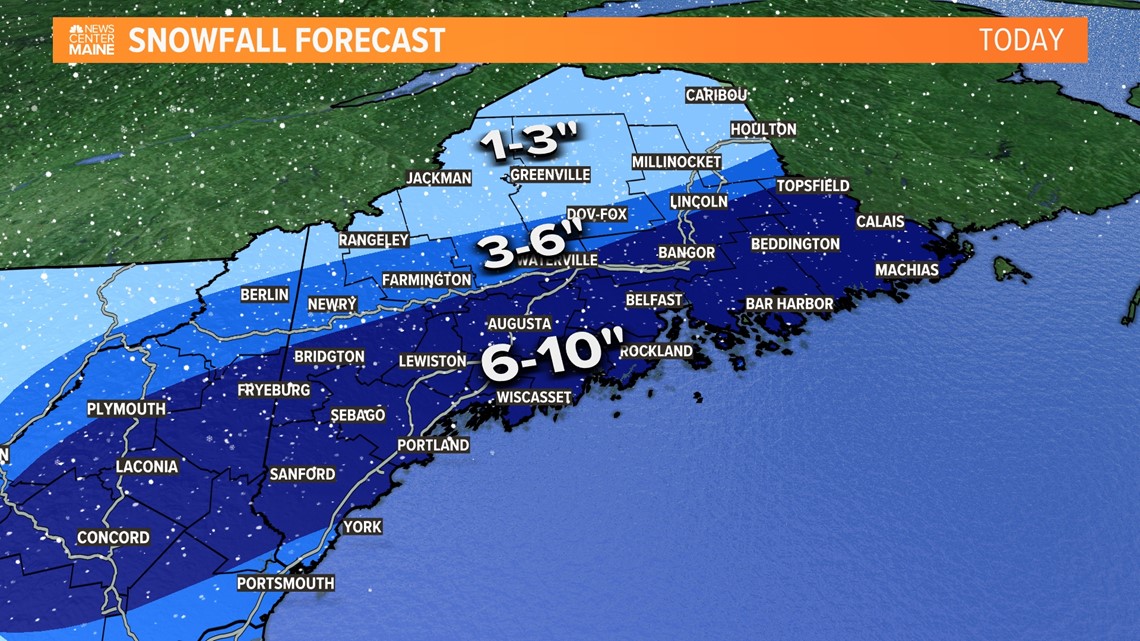 More NEWS CENTER Maine stories