With a week left before we change the calendar to December, this is where our November snowfall stands.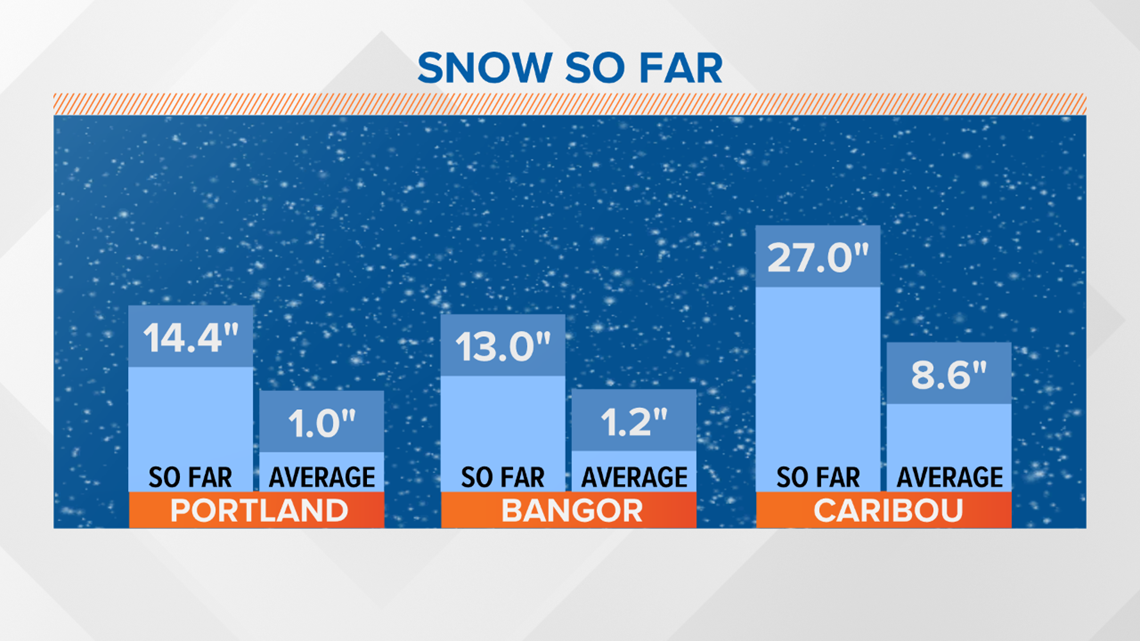 That's one impressive start to the Winter season. But, even with over a foot of snow, we are still pretty far away from the all-time record snowiest November of 24.3" set back in 1921. That may change over this coming week with a couple of chances to add to those numbers.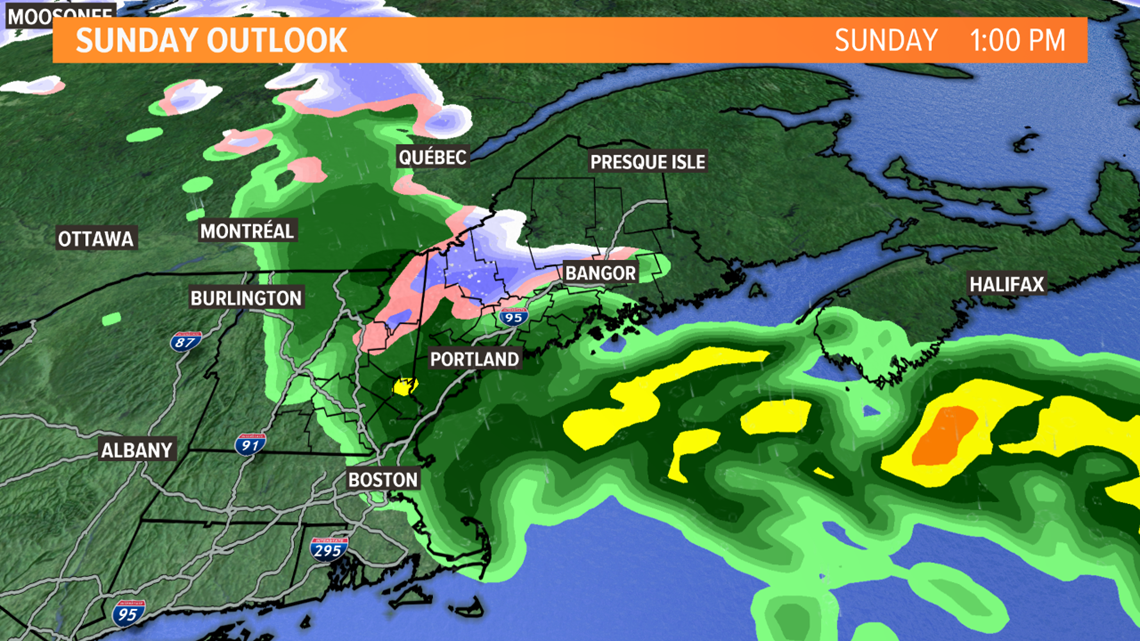 The first is tomorrow. A weak low will swing up through the Gulf of Maine during the day. The lack of strength means precipitation will be limited. Most importantly, just enough mild air will get incorporated into the storm system to limit the snow potential.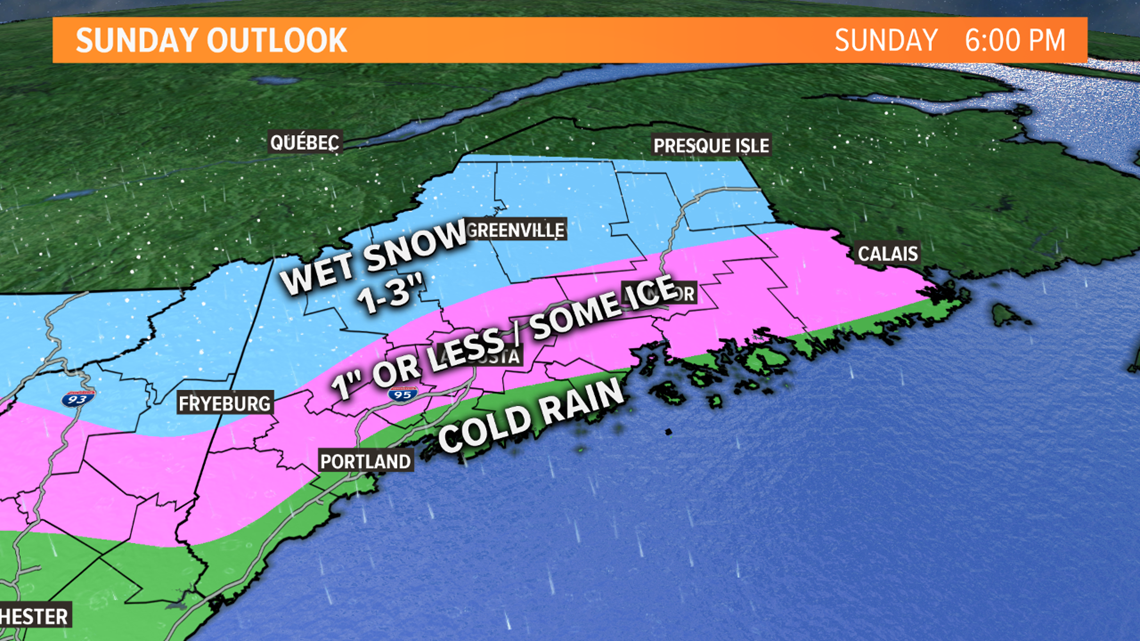 With that said, I still see some minor snow or ice accumulations across the interior. I also wouldn't be surprised if some wet snowflakes mix in even along the coast, but no accumulation is anticipated.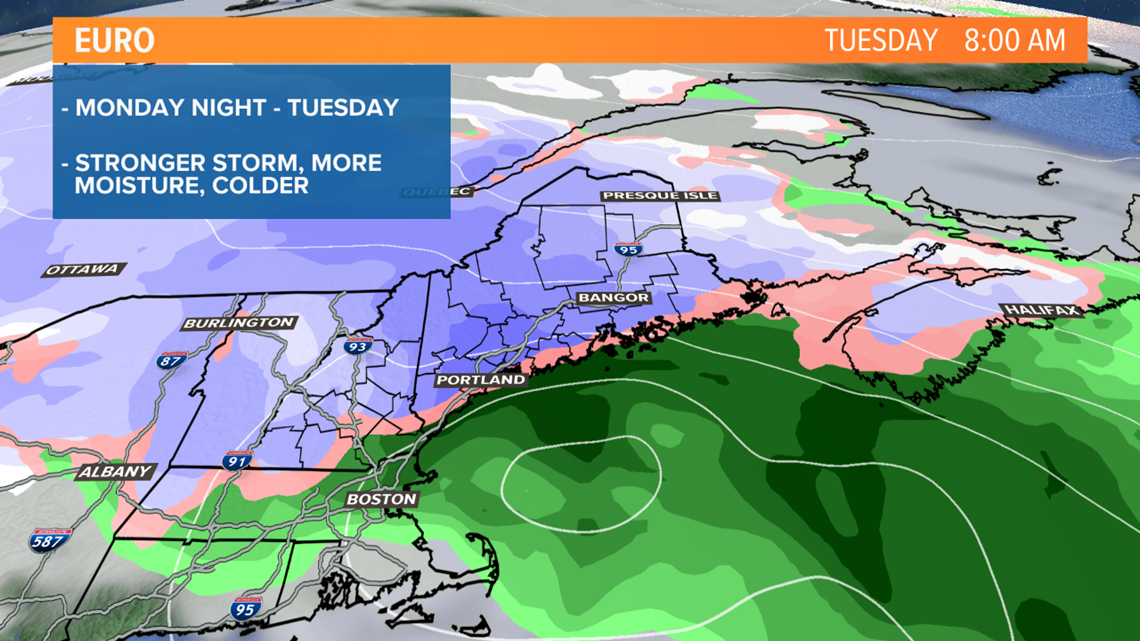 Our second chance arrives early next week as a more impressive shortwave ejects into the Northeast. Precipitation breaks out Monday night as rain or snow, but with a stronger surface low and colder mid-levels, snow will end up being a bigger player. A plowable snow is likely with some areas getting over 6". More school delays and cancellations are possible too.