MAINE, USA — Wicked active weather returns this week, and it all kicks of with a warm, windswept rain on Monday.
In fact, snow showers are falling across the Northwest Woods while I write this, thanks to the warm front lifting across northern New England.
As it stands now, the National Weather Service has coastal flood statements and wind advisories out ahead of this storm. Some coastal areas could see some minor splash over or flooding. Gusts along the Midcoast and Downeast will peak in the 40 mph range.
Even though snow is falling at the onset of this storm, the bulk of the storm's impacts will come in the form of wind and rain during the day on Monday.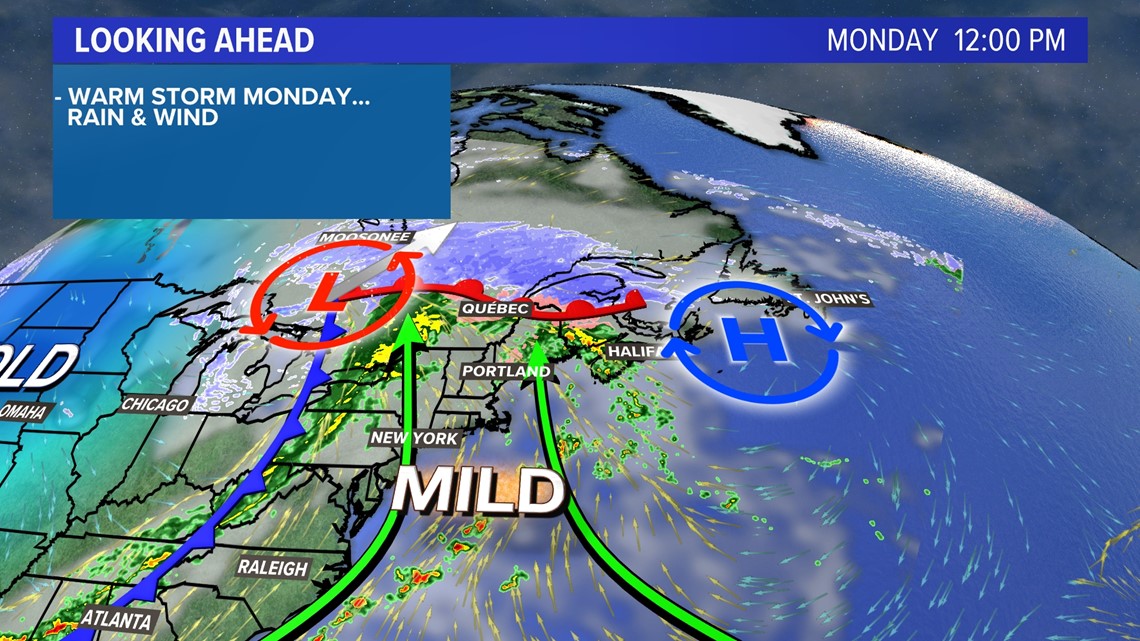 Thanks to the storm tracking to our west, we're squarely in the warmest part of this storm.
High temperatures on Monday will jump into the mid-50s for a lot of Maine.
While some mixing is possible early Monday morning across the foothills, wintry impacts still seem very unlikely from this storm.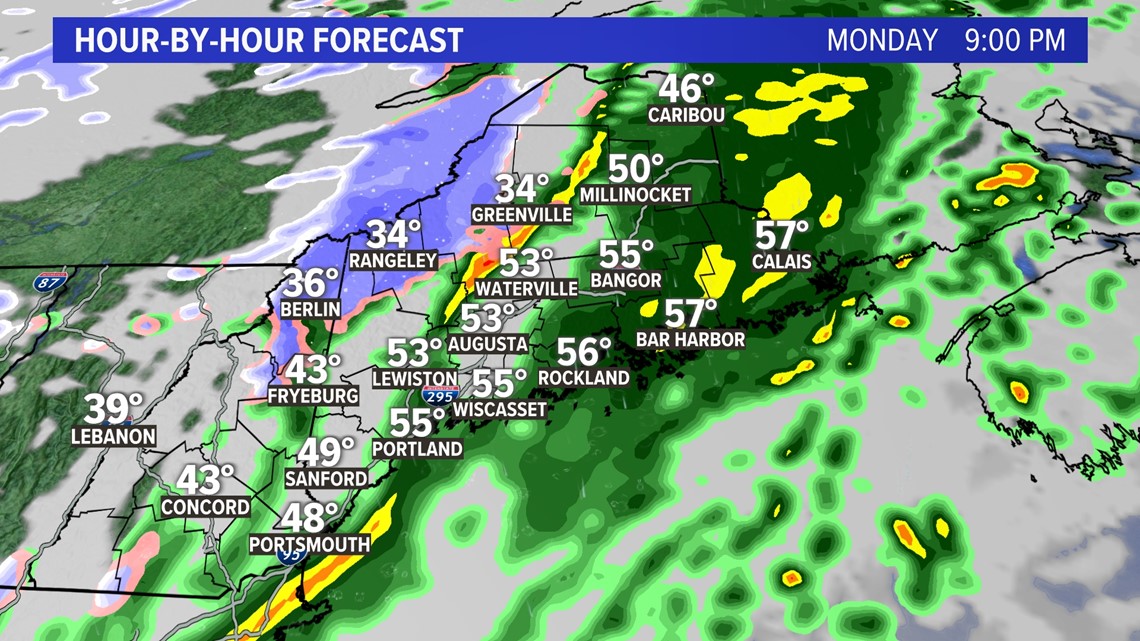 The cold front will be pretty stout as it moves through in the evening, and there might even be an isolated rumble of thunder with it.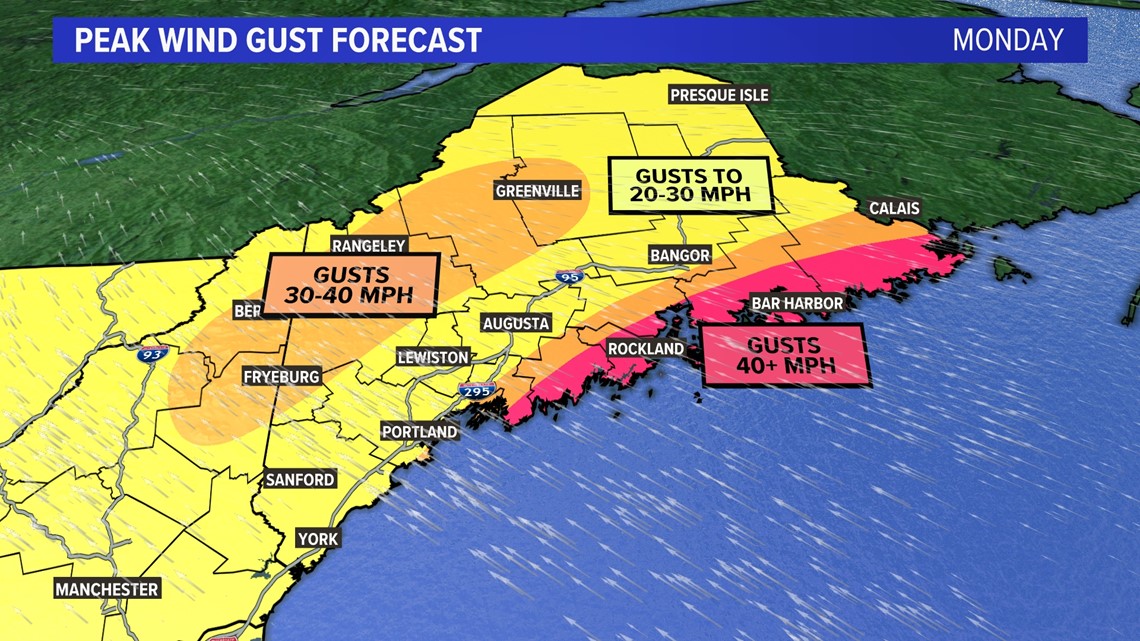 Ahead of the cold front, wind gusts will begin to climb out of the south and southwest.
Most areas will see gusts stay in the 20-30 mph range, but some spots along the Midcoast and Downeast could see gusts approach and exceed 40 mph.
This is also true in the mountains, where higher peaks could see gusts between 30 and 40 mph.
Isolated power issues are possible, but widespread issues are unlikely.
Rain wraps up late Monday with the cold front. Rain amounts will be meager, with most spots ending up near a quarter of an inch total.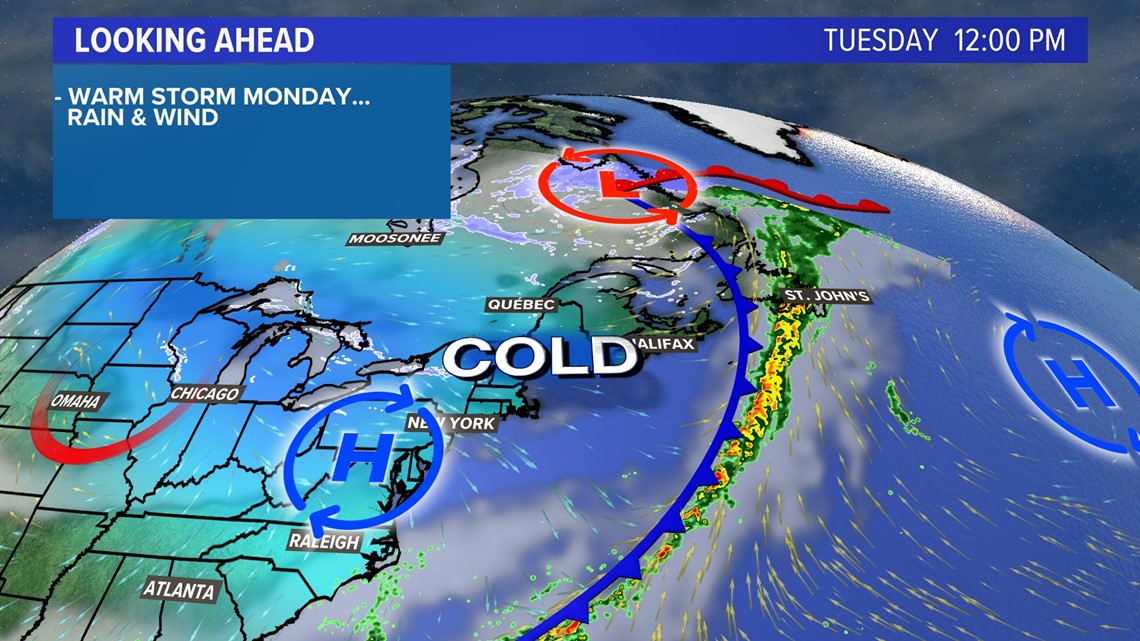 This cold front opens the door for colder air to spill in.
Expect a cold, blustery day on Tuesday with a mix of sun and clouds. Temperatures make it into the 30s, but it will feel more like the teens and 20s thanks to a gusty northwest wind.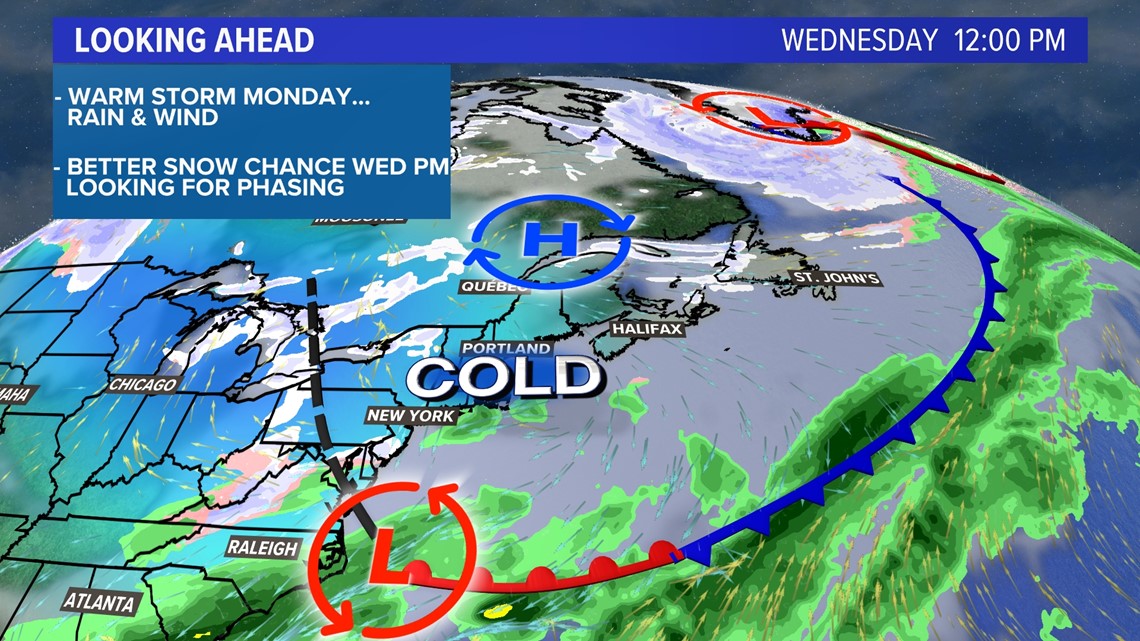 All eyes shift to Wednesday, which was the day for some potential snow.
The trends have not been our friend, though, as it keeps moving more and more out to sea. (Note: if you hate the snow, the trend has been your friend.)
I think, at this point, some light snow should be expected but big impacts are very unlikely.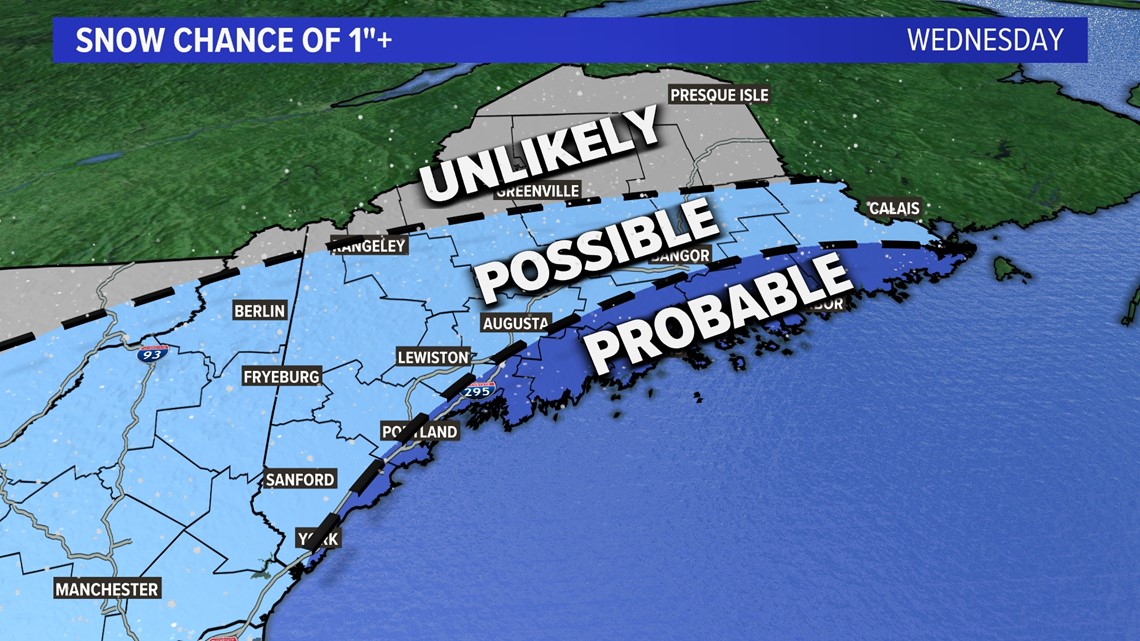 In fact, I'm only looking at probabilities of an inch of snow.
An inch is probable along the coast, especially the Midcoast, but still not quite "likely" yet.
Elsewhere, an inch may be possible, but we would need to push some moisture back into Maine to get the snow to fall.
Northern Maine will probably not see much at all.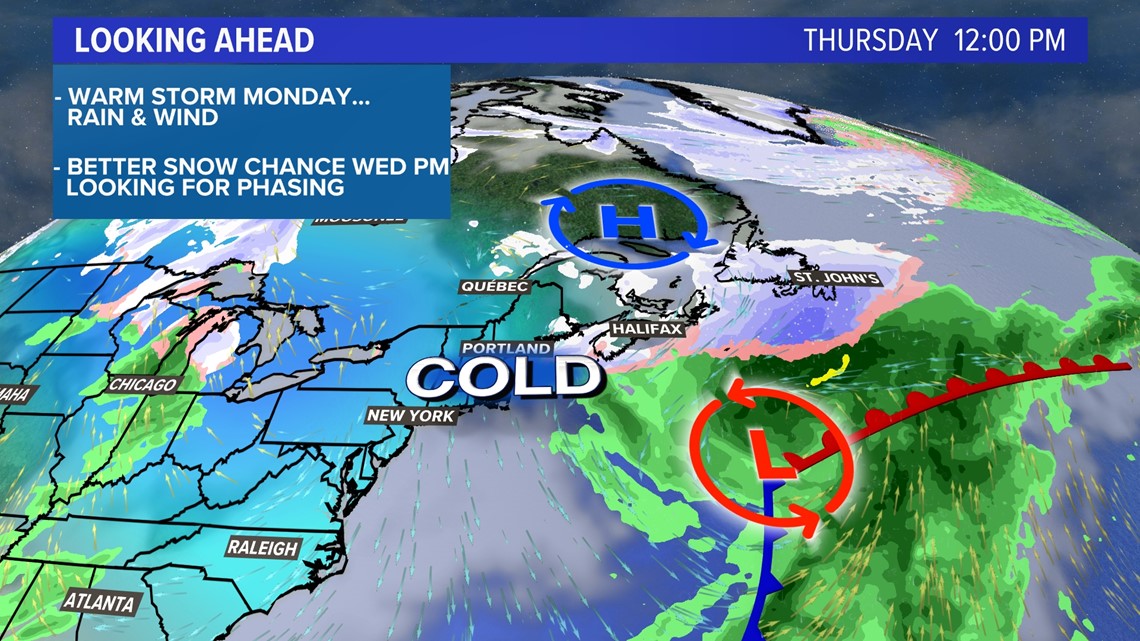 Thursday will be a transition day, with more storminess to follow. A few flurries are possible but otherwise, it looks calmer and cold.
Beyond that, there are signals for rain or snow Friday through Sunday. The entire weekend may end up fairly active, depending on where the front sets up and how low-pressure tracks.
That, though, will be covered next weekend.