MAINE, USA — Today should be a crystal clear day, but it won't be. Smoke from western wildfires has been picked up by the jet stream, traveling cross country, and is now overhead, dimming the sunshine.
Smoke particles refract light into vibrant oranges and reds, leading to amazing sunrises and sunsets. But during the day, it filters the sun's rays, giving a milky and hazy appearance to the sky.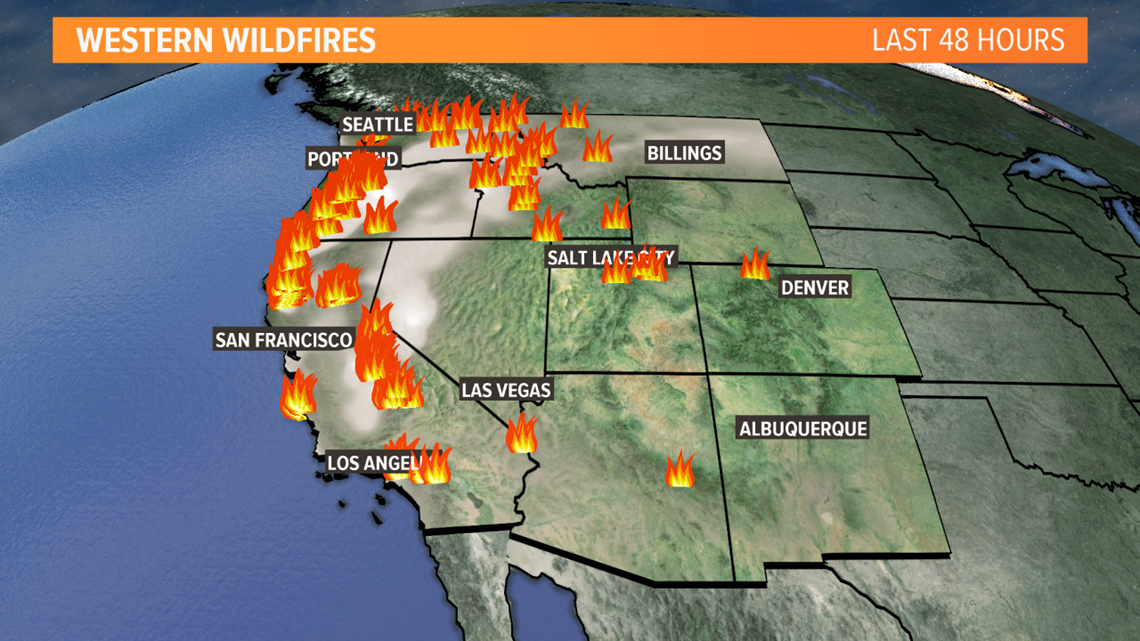 Fires have been burning at a record pace out west. Fueled by a severe to extreme drought, the typical wildfire season started weeks early this year.
Wildfires are an annual, natural occurrence in California and other western states. The ecosystem is much more flammable; dry brush and vegetation act as fuel for the fires. Santa Ana winds fan the flames each fall, as the air dries out even more while descending from the mountains.
Forest management is a critical and crucial component to controlling these inevitable fires. This year climate change has entered the discussion. While it's not the singular cause, science does point to climate change as an increasing contributor. This is the warmest summer on record in the Intermountain West and one of the warmest on the west coast. Warmer air is drier air. Longer, hotter and drier summers exacerbate the threat, and add fuel to the fire, so to speak.