MAINE, USA — The weather quickly turned violent in parts of western Maine Saturday afternoon.
A tornado hit the towns of Hiram and Sebago, on a path that stretched nearly five miles. The tornado was on the ground for an estimated 15 minutes.
Thankfully, there were no injuries or fatalities reported with the tornado. There were multiple downed trees and a building that lost its tin roof.
Pop-up showers and thunderstorms were in the forecast, but the severe weather concern was mainly expected to be to the west of Maine.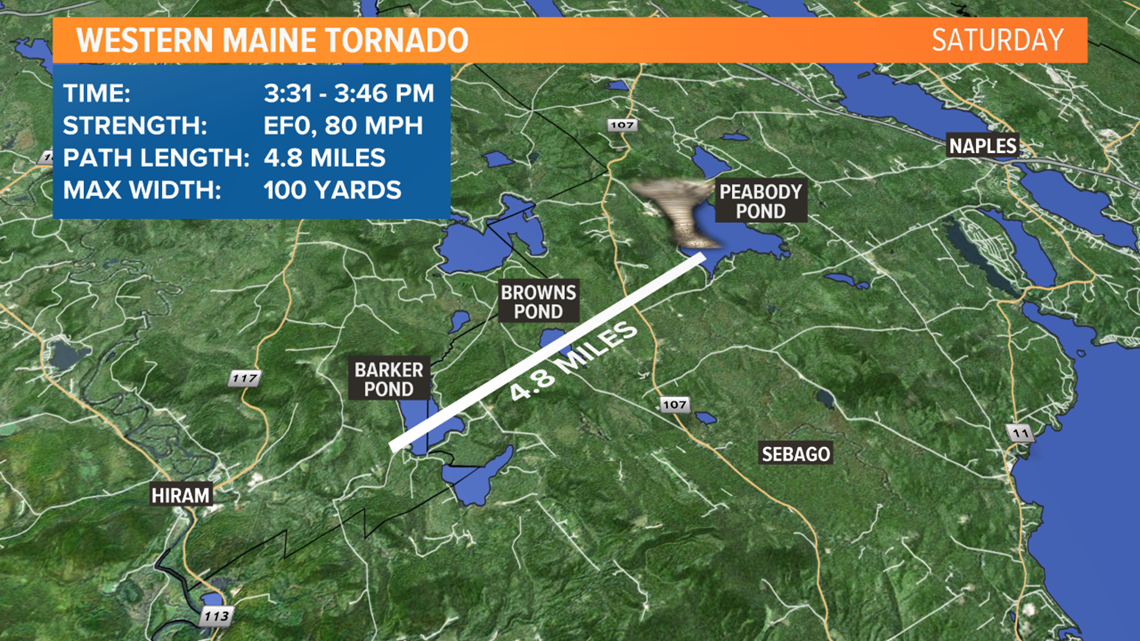 So, what happened and why did a tornado form? Here are three reasons:
First, heating: The sun emerged Saturday morning and there were several hours of sizzling sunshine. Temperatures rose into the 80s in this area. It was sunnier and hotter than expected.
Second, humidity: Dew points were in the low to mid 70s, which is almost as high as they get in Maine. When the humidity is higher, the "lifting condensation level" -- or, in other words, the base of the clouds, is lower. When cloud bases are lower, it's easier for any rotation to make it to the surface.
Third, wind shear and the former Tropical Storm Fay: The remnants of Fay were centered up over Quebec by Saturday afternoon. Maine was on the east side of this circulation, in a tropical-like airmass. On the east side of tropical systems, it's common to have extra wind shear and tornadoes. There was just enough low-level wind shear (change in wind speed/direction from the surface into the thunderstorm) to create the tornado.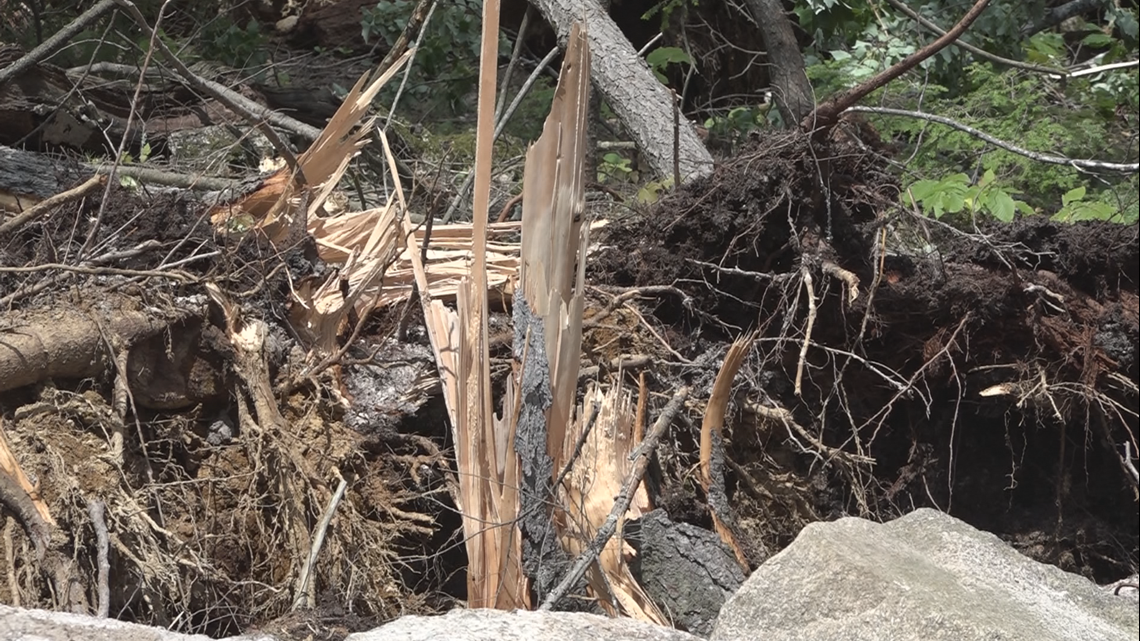 Thankfully, there were no injuries reported with the tornado. Tree damage was extensive and some property owners have quite a bit to clean up.