PORTLAND, Maine — Wednesday is a big weather day for Maine. Most of the attention has been on this evening's strong cold front, but don't sleep on this morning's commute. A burst of light rain is falling due to some overrunning. Temps away from the coast are still hovering around 32. Icy surfaces are likely, especially on decks and stairs. Some roads may need treatment too. Check your footing as you step outside early on.
By mid-morning, a southerly breeze will scour out all the sub-freezing air and much of the day will just be cloudy.
Wednesday evening is going to be wild. A potent cold front will sweep across the state with heavy rain and very gusty wind. A thin line of convective downpours (squall line) will transport big gusts aloft down to the surface for a couple of hours.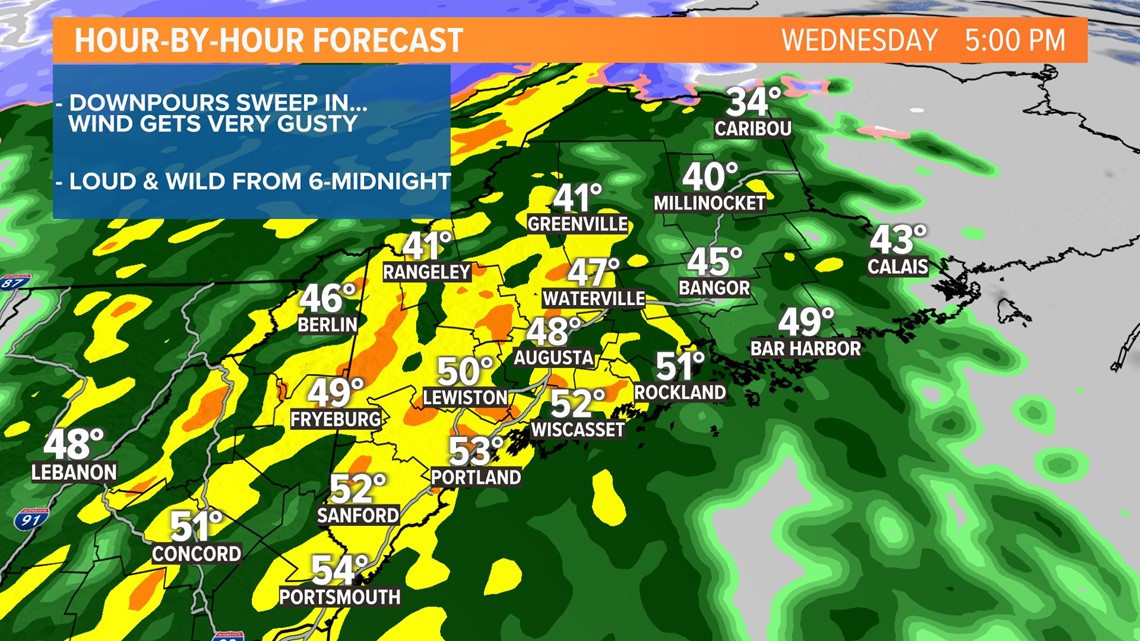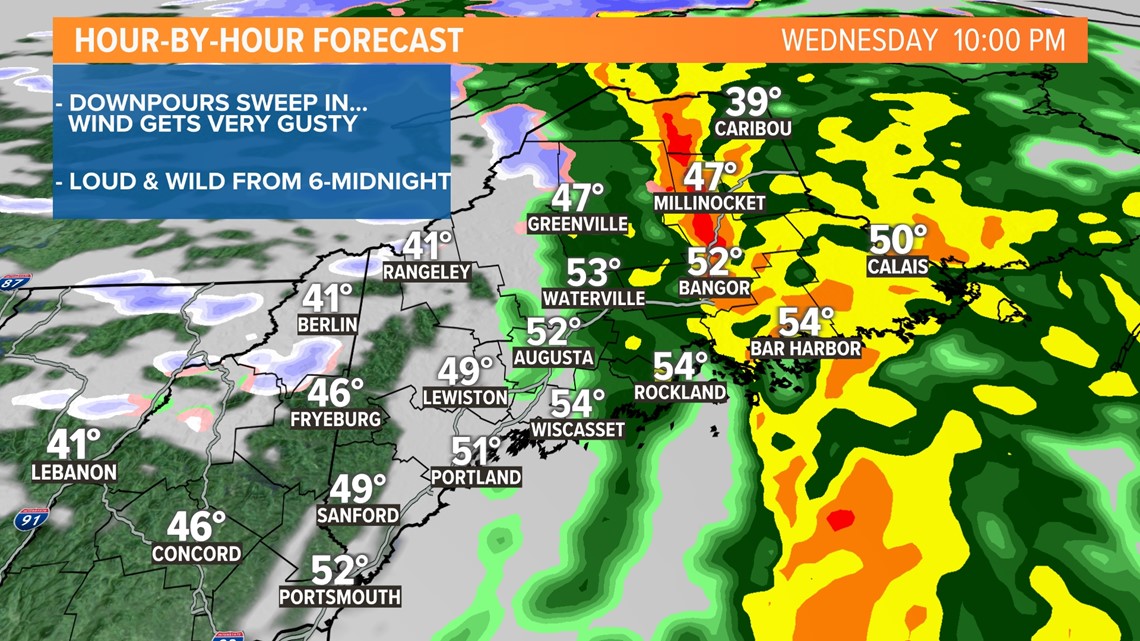 By now, leaves are off all the trees, so power outage thresholds are a lot higher than when leaves are on the trees. However, I don't like the wind direction. It's out of the south, which is atypical, so trees and limbs are a little more vulnerable. Power outages will occur, and there may be quite a few. I'm most concerned about the coastline and over higher elevations.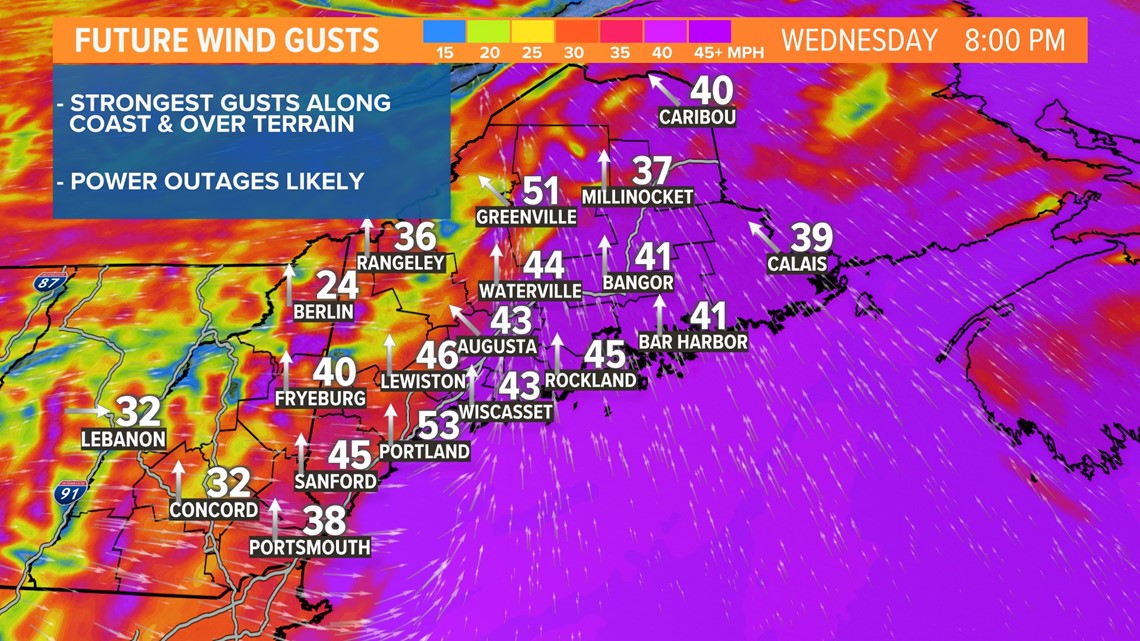 The rain will shut off by midnight, but the wind will remain busy from the west through the night and all day Thursday, ushering in another cold air mass.
Stay with us through the day and night for updates.