PORTLAND, Maine — "Come on, it's Maine, it gets cold".
I've had quite a few people reach out to me this week uttering that statement. While I normally agree with them, this time will be different.
An Arctic cold front will rip through late Thursday night, and temperatures will almost instantly drop 15 degrees from 25 to around 10 by daybreak. There will be no temperature rise, the drop will continue through the day, and temps will slide through the single digits during the afternoon.
By Saturday morning, the polar vortex will be directly over Maine. The atmosphere will be so cold it will challenge some all-time records at the 850 mb level (which is around 6,000 feet above the surface).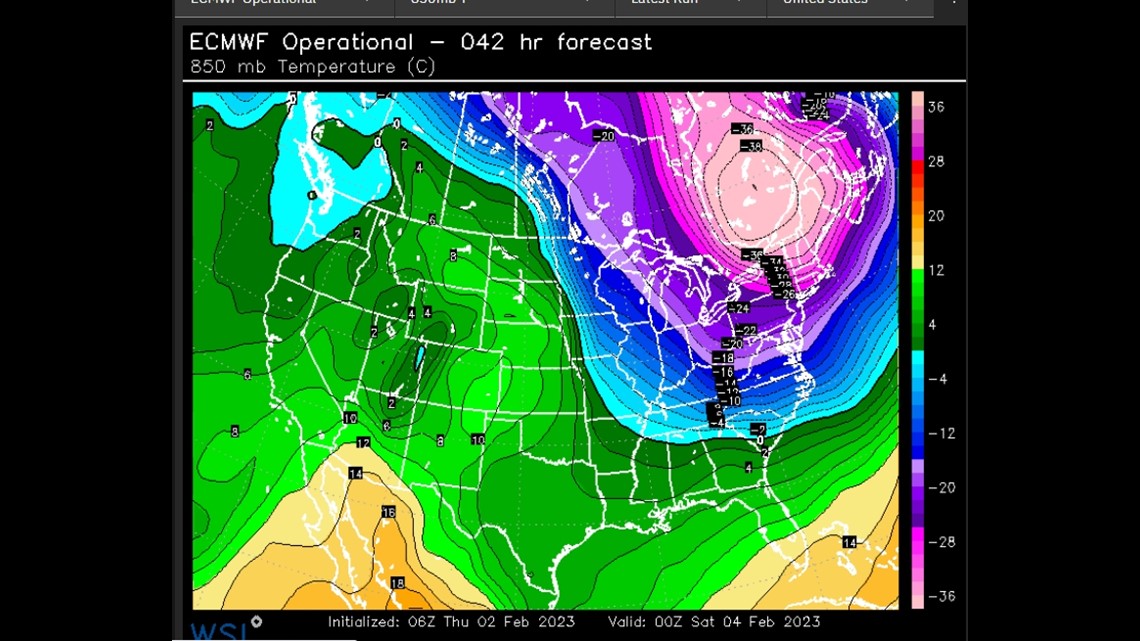 Speaking of the surface, temps will range from 10 to 25 degrees below zero there. Those values actually aren't that unusual, they happen almost every Maine Winter and may not even establish any new records.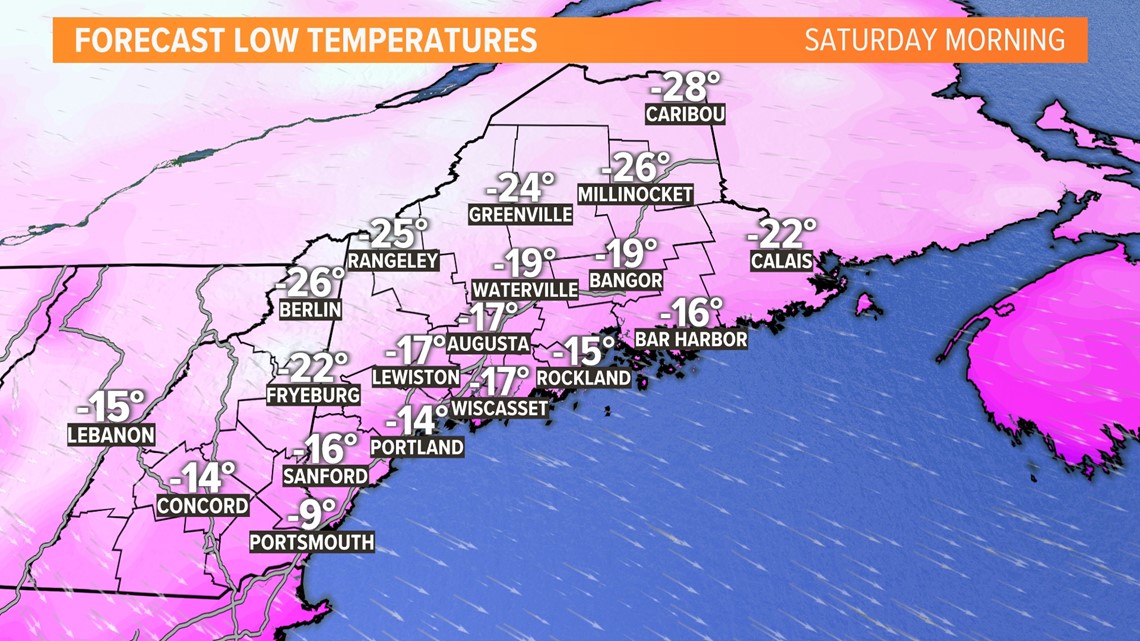 What makes this cold different and so alarming is the addition of sustained wind around 30 mph with higher gusts. This outbreak is more about the apparent temperature or wind chill. Unfortunately, wind chill values aren't archived so we don't have any reliable records to compare them to. But it's quite possible that Saturday morning's wind chill value will rival the coldest "feeling" temperature of our lifetimes. Lengthy outdoor exposure will be unsafe for humans and animals.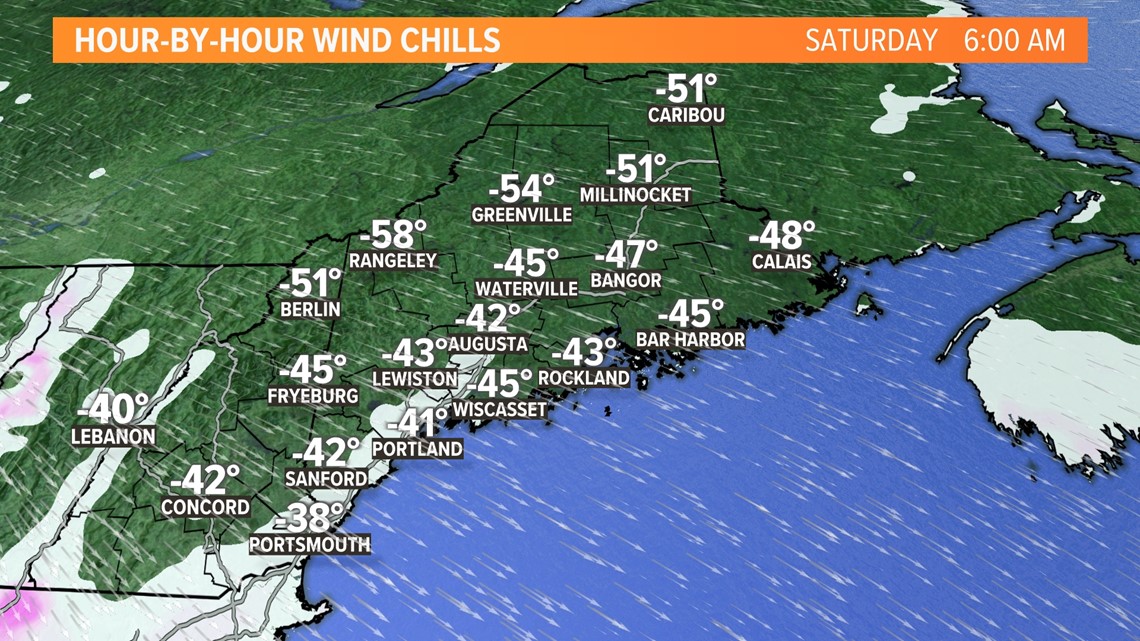 The polar vortex will begin to retreat back up into Canada Saturday afternoon, the wind will weaken and normal Winter cold returns by Sunday with highs around 30.
Be safe, be smart, use common sense, and check on you neighbors.