MAINE, USA — It's not just your perception, the number of power outages is increasing, as storms wreak havoc on the aging electrical grid.
New research conducted by Climate Central backs up what many of us feel we have been experiencing. While New England is dealing with more frequent outages, nationwide they are increasing too.
These outages affect millions of people and cost the economy billions of dollars each year.
The analysis looks at power outage data since 2000, through the Department of Energy.
Nationally, there has been a 67 percent increase in major outages, defined as 50,000 customers or more, from weather events.
34 states and the District of Columbia have had increases in major power outages from weather events.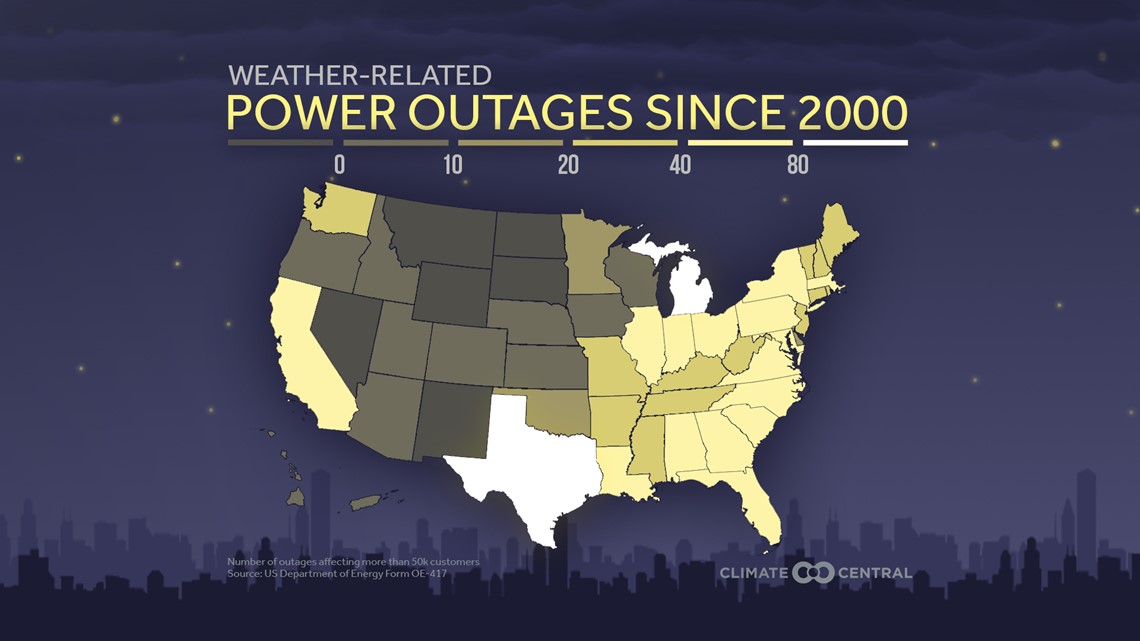 That increase has been largest right here in the northeast, followed by the southwest and southern Great Plains.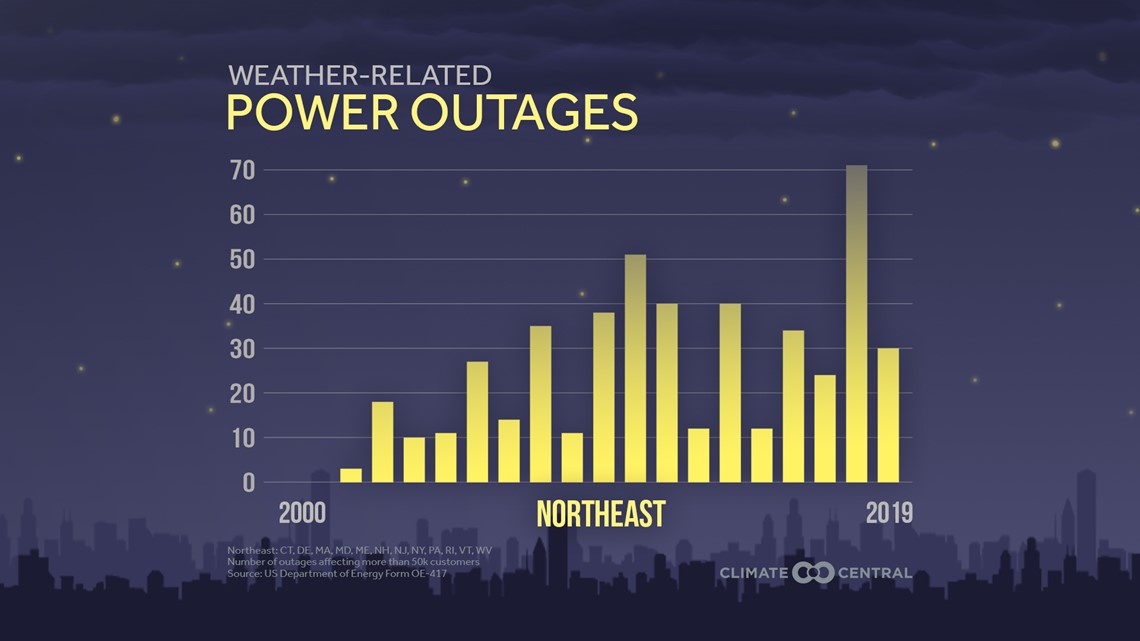 In Maine, the numbers are staggering.
There were a total of eight major, weather-related outages in the first 10 years of this century, from 2000 to 2009. In the most recent decade, there have been 25.
In New Hampshire, the increase is even more drastic. There were just three major weather outages in the first ten years; 23 occurred in the most recent ten years.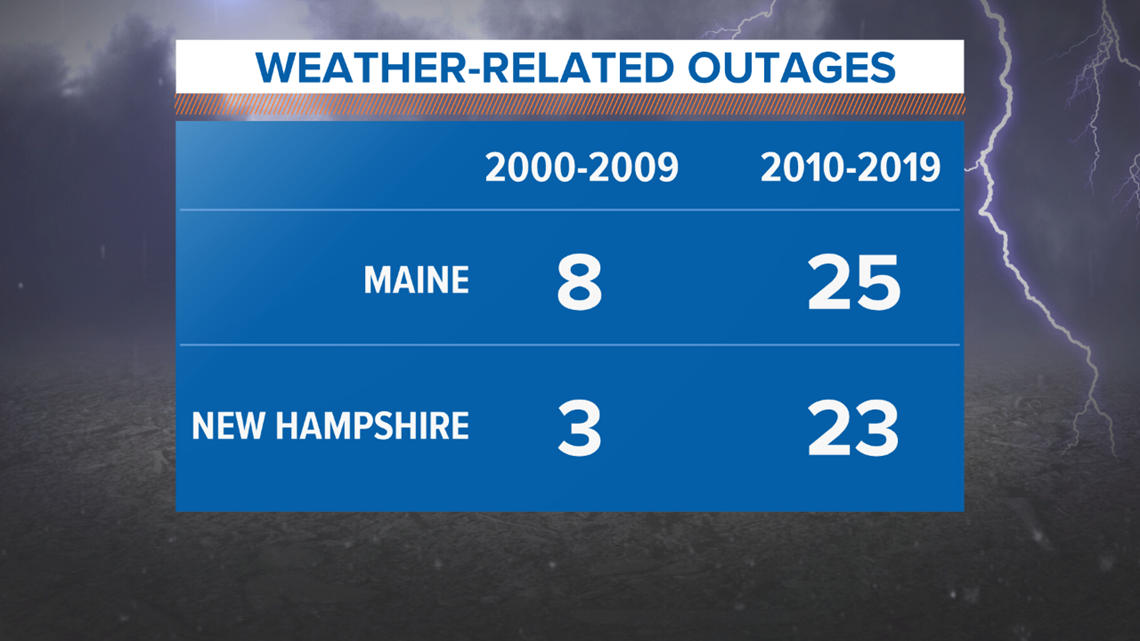 Power outages are not only a nuisance and economically disruptive - they have the potential to become life-threatening, especially in a pandemic. With much of our grid above ground - susceptible to wind, heavy snow and ice, it requires a continued effort to make it more resilient.