MAINE, USA — I realize this is a time of great anxiety, and even this morning there were over 75,000 customers still without power from Thursday night's snowstorm.
But more outages will happen from strong winds Monday afternoon and evening.
A large storm is moving through the Great Lakes. Maine and New Hampshire will be on the east side of the storm, with south to southeasterly winds and periods of rain.
History tells us we start to have issues with southerly gusts near 45 mph, and once gusts get into the 50s, outages become widespread. There will be new outages and I'm not liking the look of this one.
This is is my peak wind gust forecast. The upper numbers of each range are probably worst-case scenario but within reach.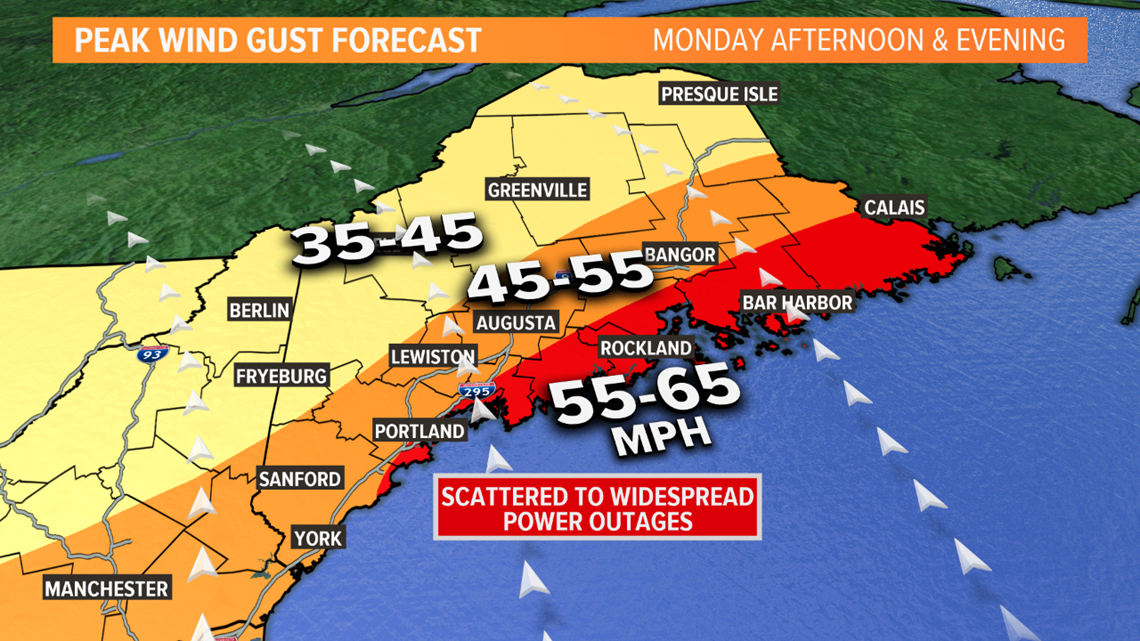 The strongest gusts are expected in the Midcoast area and Downeast, but even inland the wind will be strong enough for some snapped limbs and downed lines.
It's possible the few who remain without power Monday morning will face an even longer outage because of this wind. Additionally, southern Maine towns that didn't lose power in the last storm will be susceptible this time too
The strongest wind gusts will likely come during the heaviest downpours, as the rain can transport stronger gusts to the ground.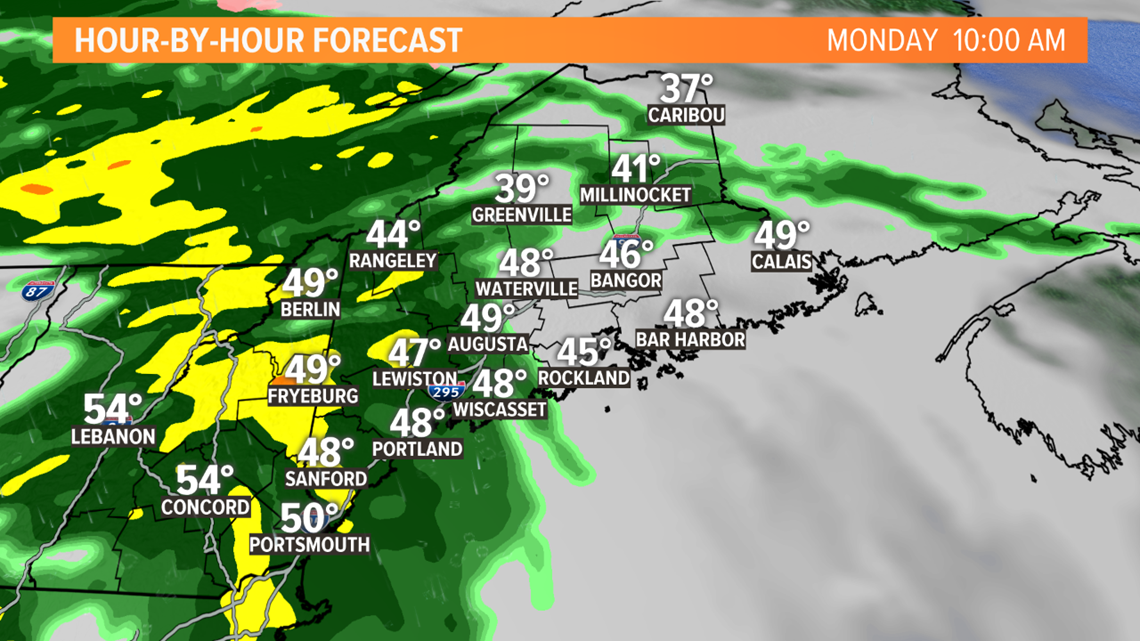 The worst wind in the western half of the state is likely to happen between noon and 7 p.m. In eastern Maine, it's more likely between 3 p.m. and 10 p.m.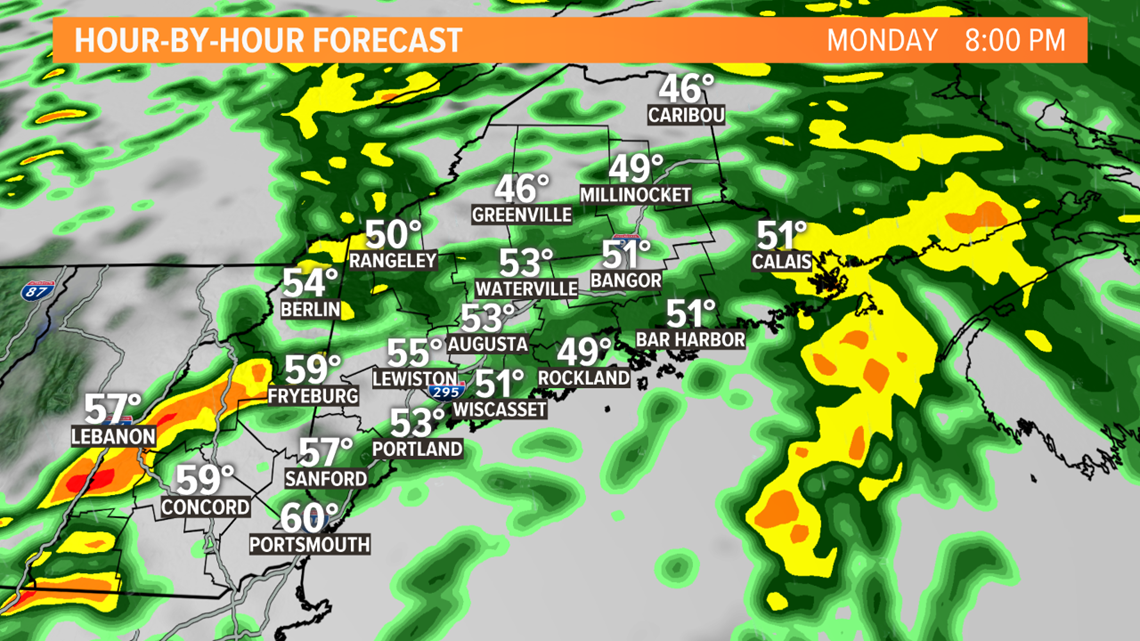 Rain totals will be in the 1-2" range, some of the rivers and streams inland and up north will have to be monitored for minor flooding and ice jams.
It'll remain gusty Monday night into Tuesday morning but in the more manageable 25 to 35 mph range.
I know this isn't news anyone wants to hear, but knowing this is coming I hope you can prepare with some ease. Stay with us for updates tonight and tomorrow morning.