MAINE, USA — It was a bitterly cold start to Saturday with most of the state dipping below zero early on.
This arctic airmass will be in place as snow starts tonight. Roads will get snow-covered and slippery very quickly.
A few snow showers are possible in southwestern Maine late this afternoon, but for most of us it takes until after sunset to begin.
Here's an idea on the timing. Generally speaking, it'll get started between 6 p.m. and 10 p.m. from west to east.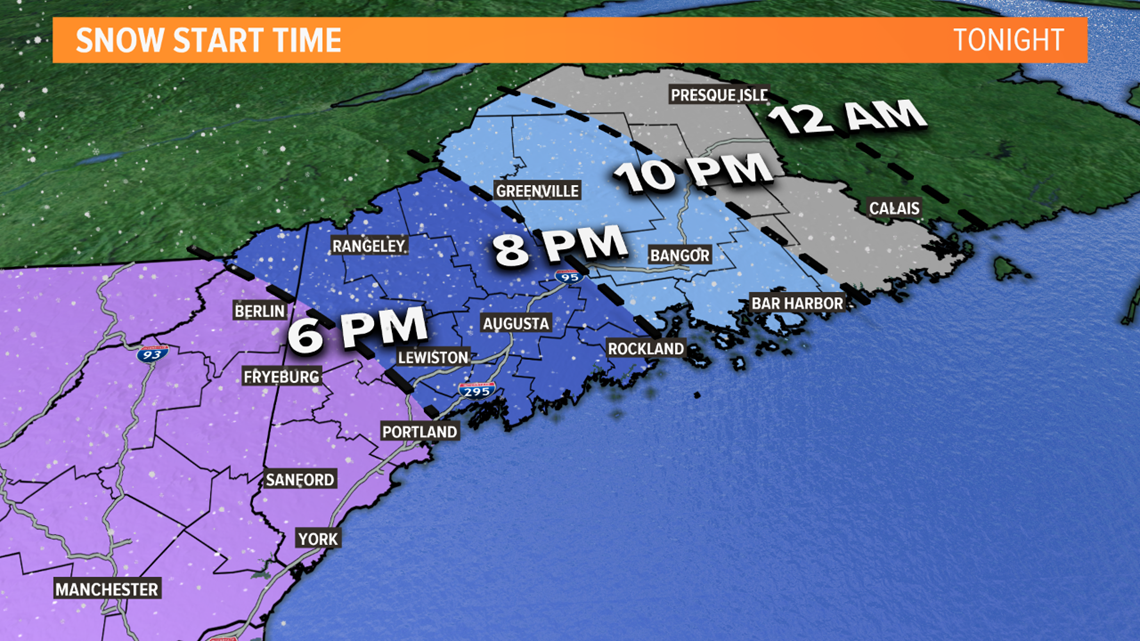 The heaviest snow falls overnight. At times, snowfall rates will be up near 1" per hour.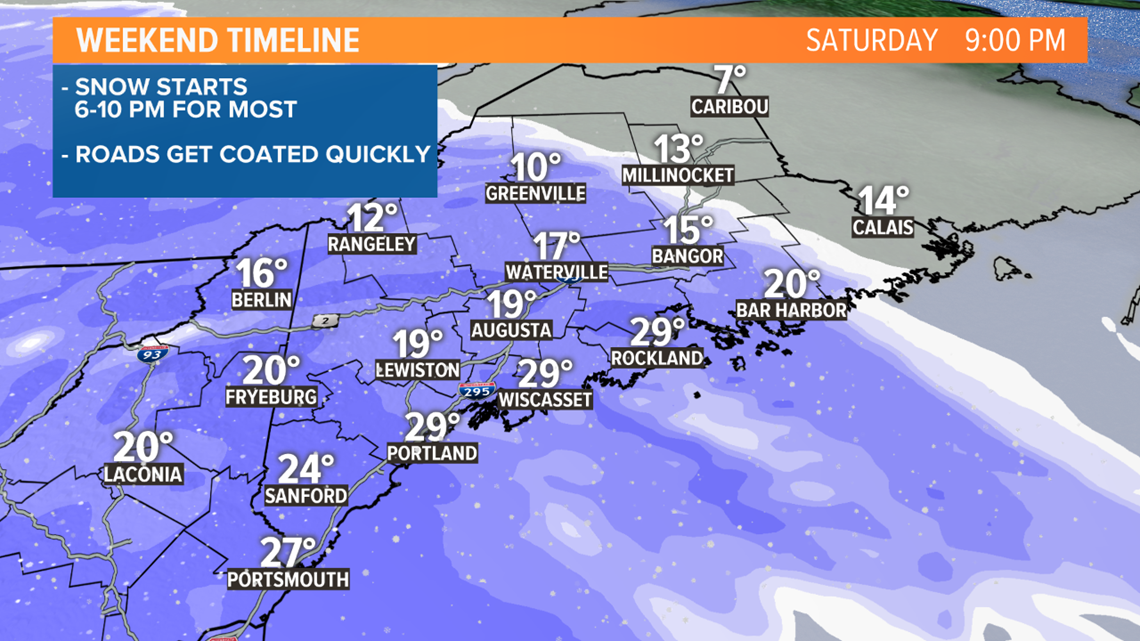 This will make driving tough for several hours late this evening and overnight.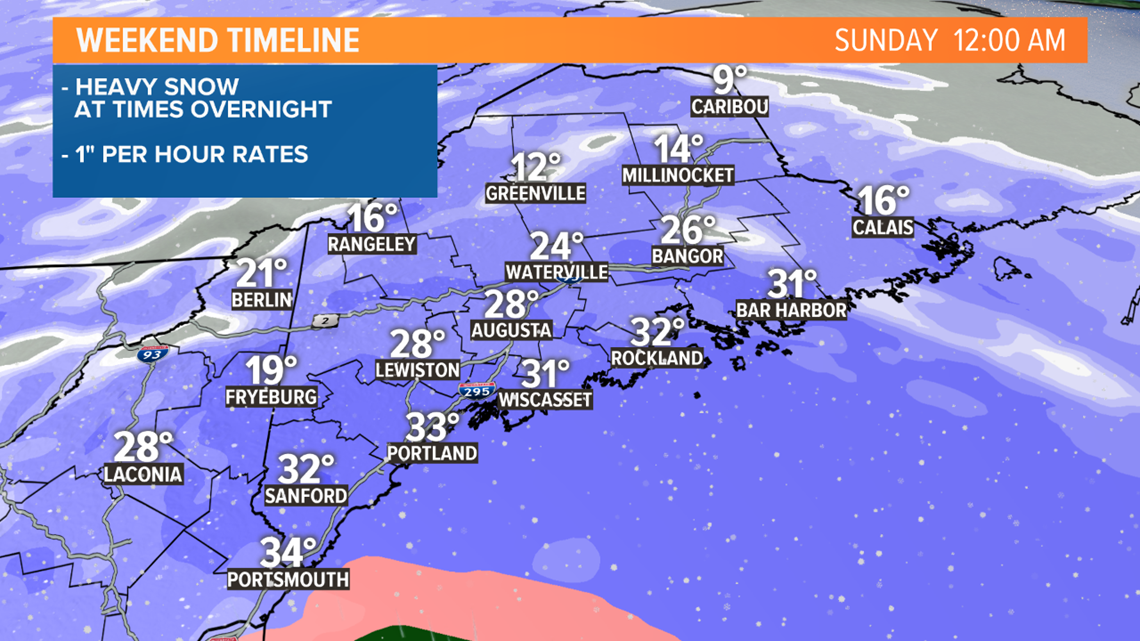 For most of the state, this will be a fluffy snow. Near the coast, it'll start out very fluffy. Some mixing with rain is possible at the tail end of the storm early Sunday morning, which may weigh down the snow a bit.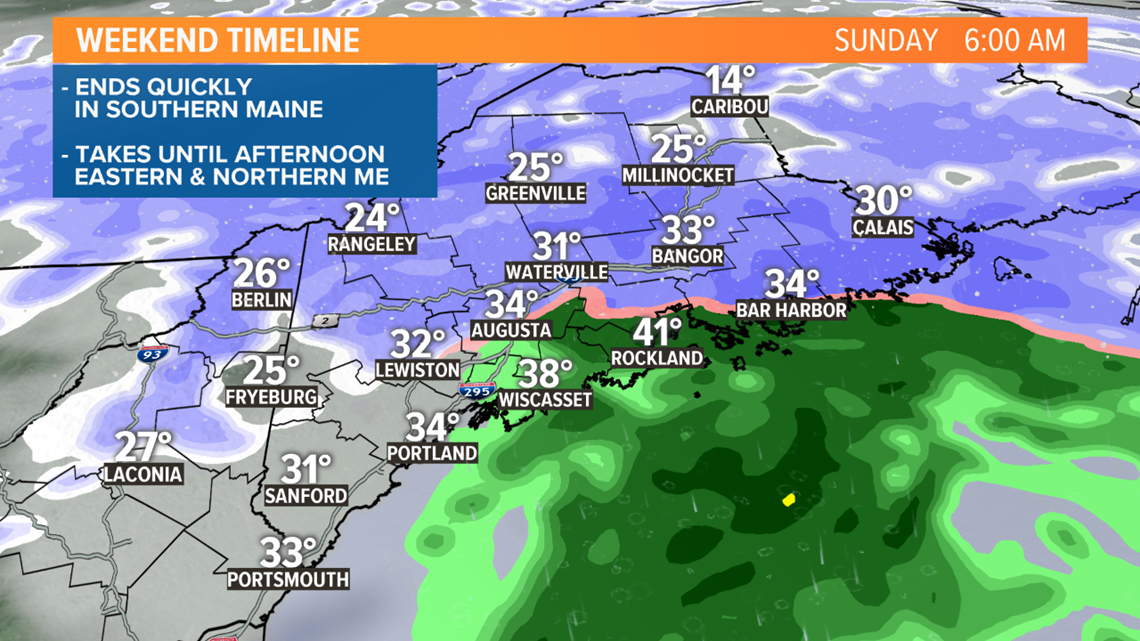 By sunrise Sunday morning, the storm is basically over in southern Maine. It'll still be snowing in a lot of central and northern Maine, wrapping up there between late morning and early afternoon.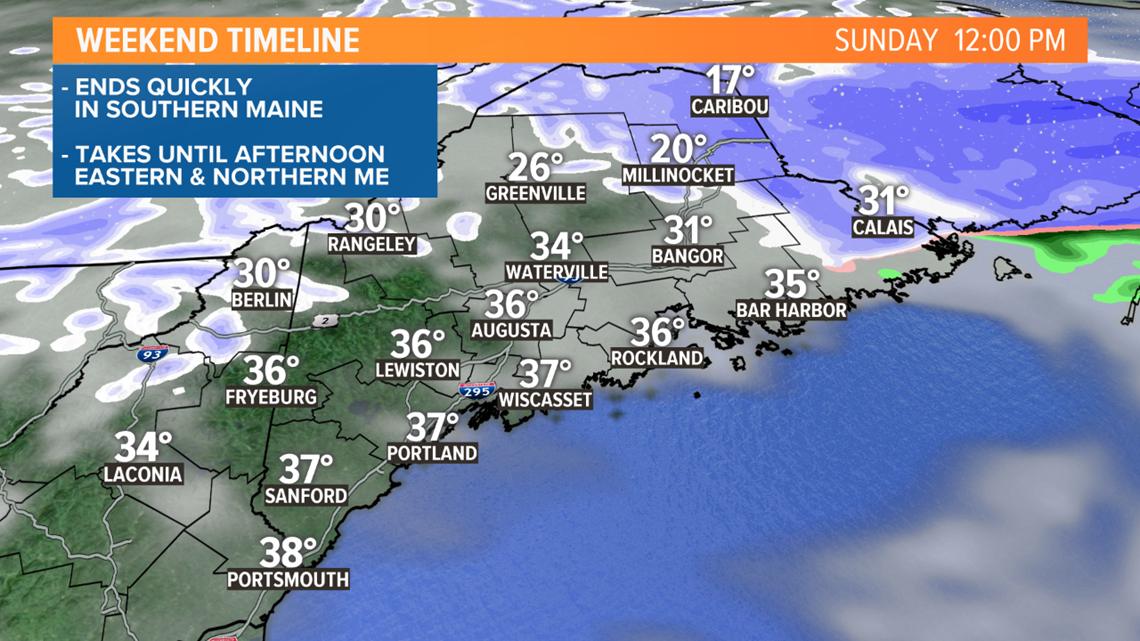 In total, it's a widespread 5" to 9" of snow, a bit less far north.