MAINE, USA — Most of the state is dealing with sleet and freezing rain this morning. The snow accumulation is over except in the northern half of the state, and any sleet and freezing rain will compact the snow, making it an icy mess.
As I've emphasized the last couple days, the ground is very cold. In almost all but the immediate Midcoast and coastal/southern York County, temperatures are below freezing. The cold air is very tough to budge at the surface with a northeast wind and snowpack.
Aloft, about 3,000 feet up in the clouds though, it is warmer. So, snowflakes are melting as they pass through that layer, and in many cases refreezing into sleet (ice pellets) before hitting the ground. There is some freezing rain too, especially west of Portland into interior southern Maine. Freezing rain is a drop that makes it to the ground, then freezes on contact when temperatures are below freezing.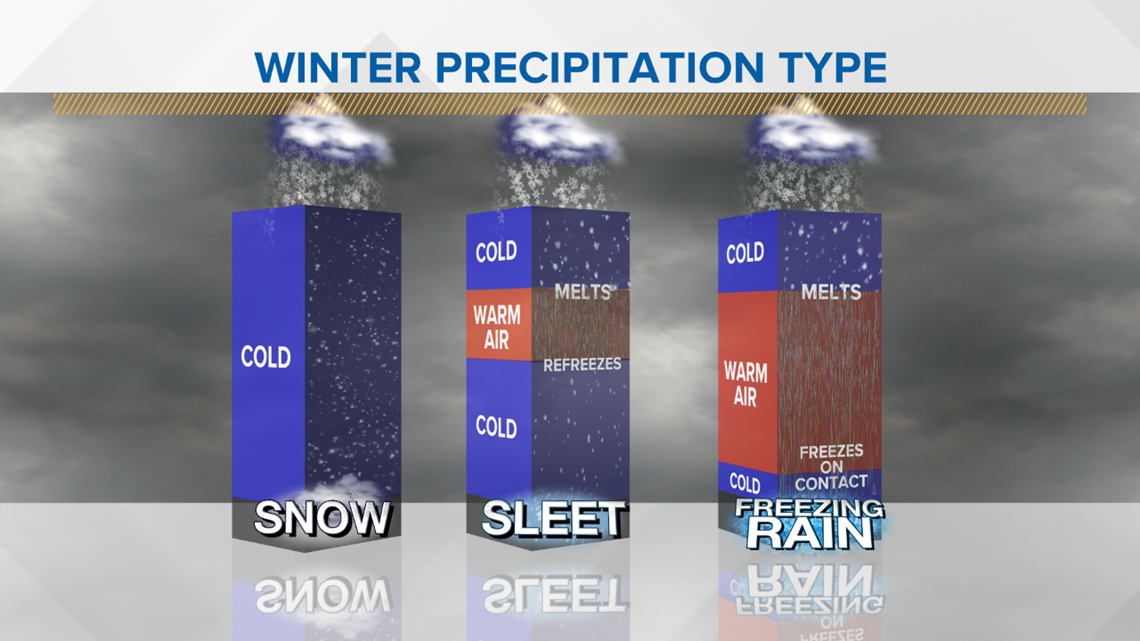 Much of the state continues to see sleet and freezing rain through this morning.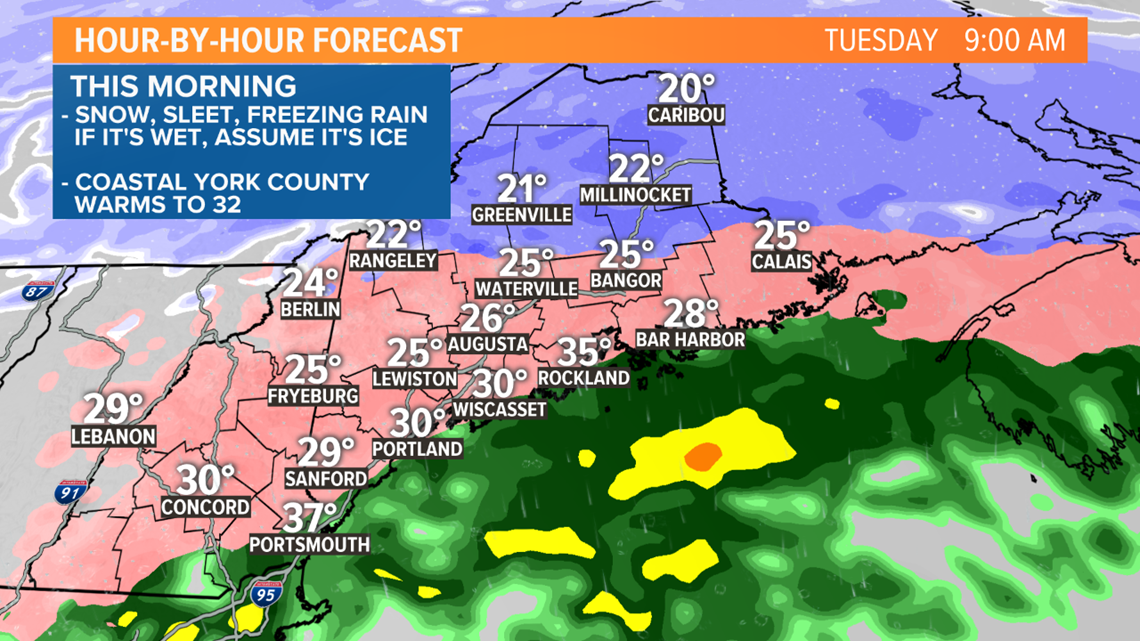 This afternoon will be better, precipitation will lighten up and end around noon in the Portland area, later in the afternoon farther north and east. Some lingering mixed showers are possible, but the steady stuff is mainly this morning.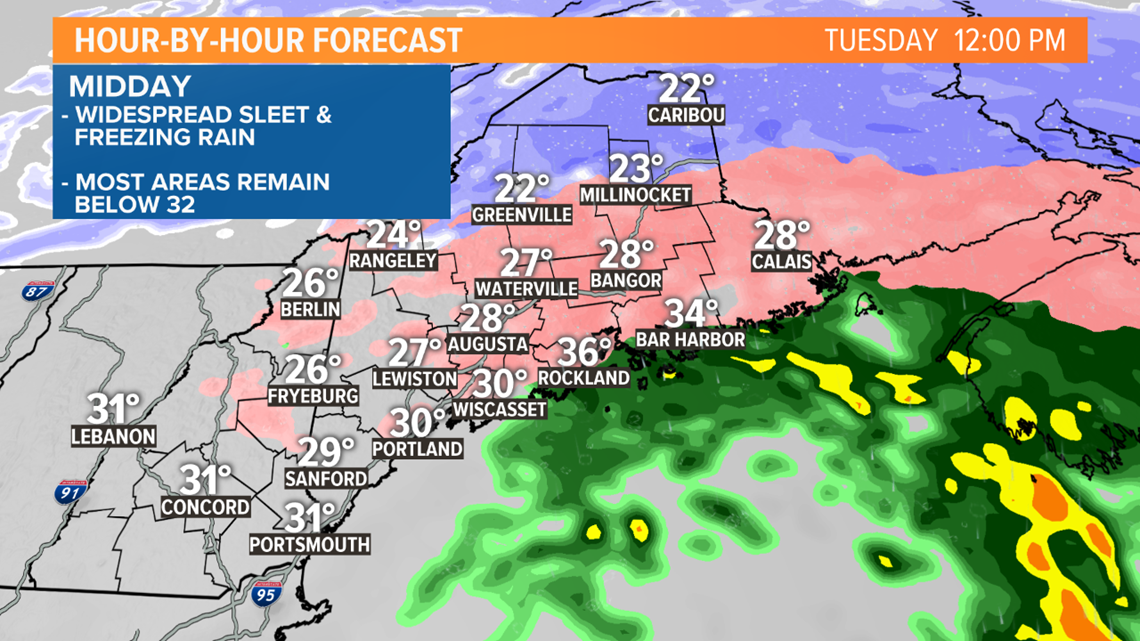 The evening commute will be much better. Untreated spots will remain icy where it's below freezing.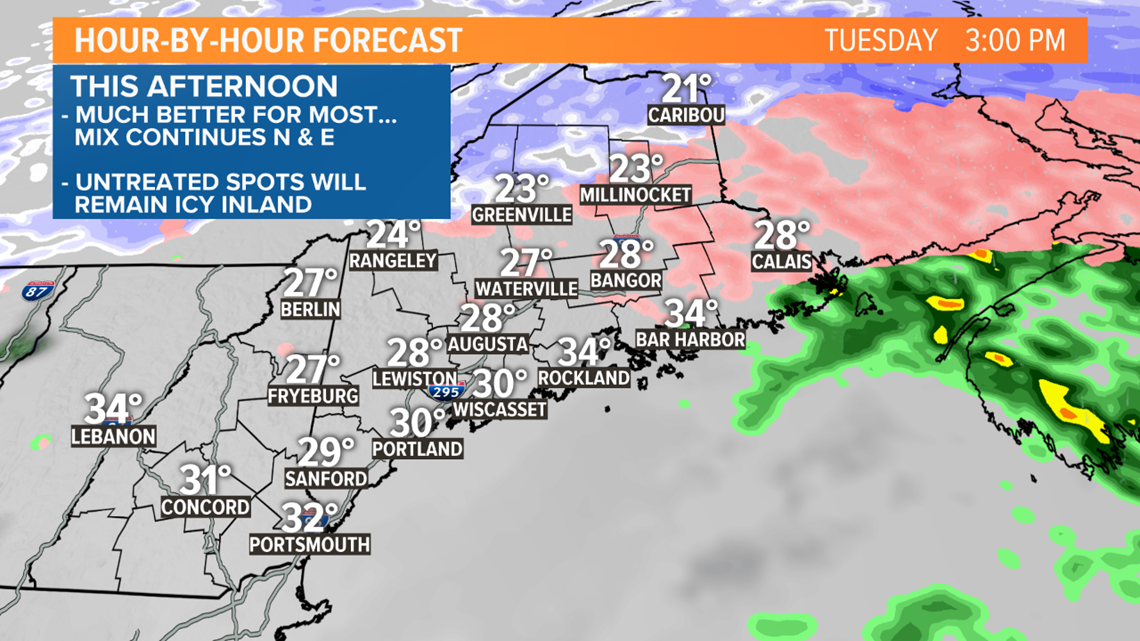 Fortunately, this period of freezing rain should not be long enough to cause ice thick enough to bring down limbs and powerlines. The outage risk remains low, though some isolated outages can't be ruled out.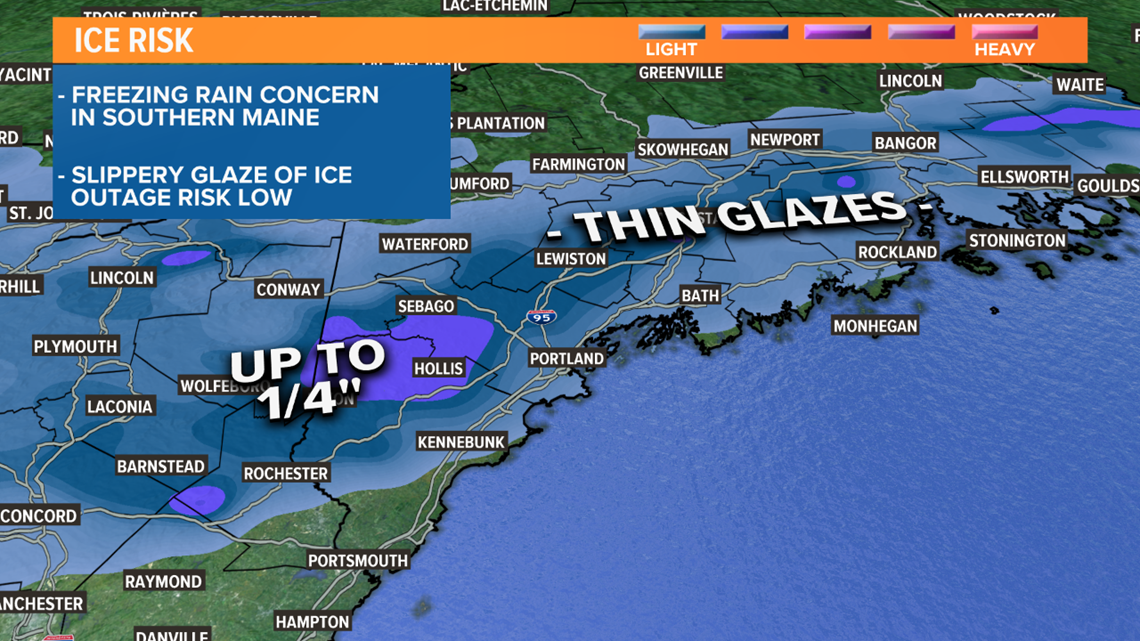 Tomorrow looks sunny. Thursday starts with sun, but clouds will be increasing.
The weather pattern remains active and the next storm moves in with snow late Thursday night into Friday. Right now it does not look like a major storm, but it'll likely be enough to plow and shovel.