MAINE, USA — Five days ago, this storm looked like it would be another snowy one for most of us.
But things have changed in a big way since then, as you've probably heard.
It will be warm enough for mostly rain outside of the higher terrain and far north. Showers move into western Maine this evening, becoming a heavier rain after 9 p.m. tonight. We're not expecting a ton of total rain but the downpours can lead to some minor street flooding, especially where storm drains are clogged up.
Near the coast, temperatures overnight rise into the low 40s. Farther inland, temperatures may be close enough to freezing that icy spots form on untreated roads.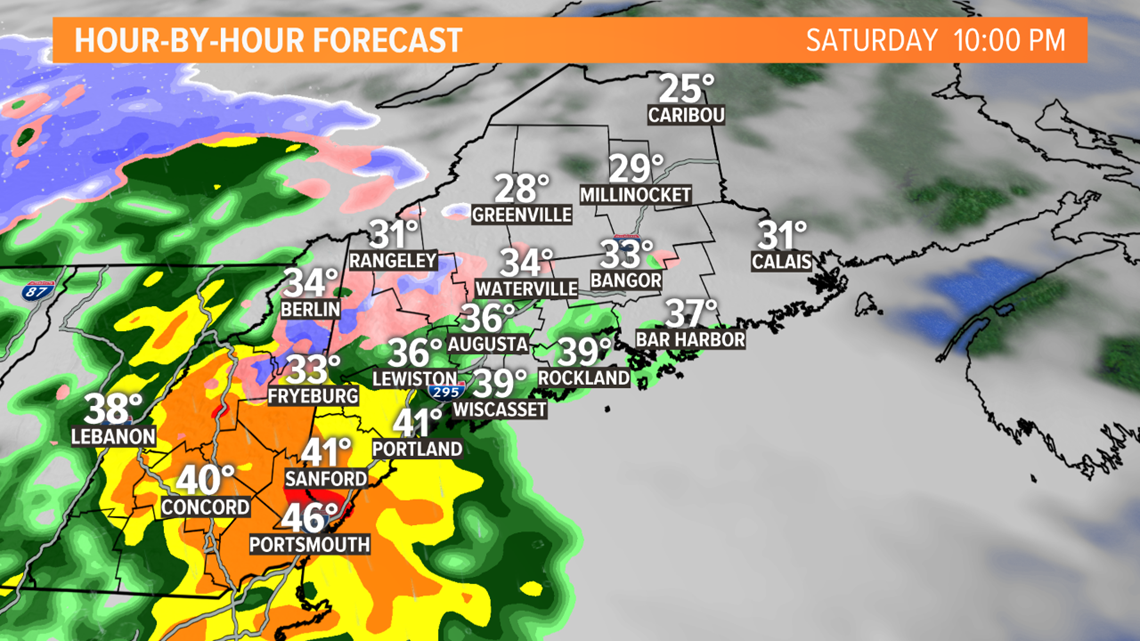 Snow will be limited to the mountains and far north.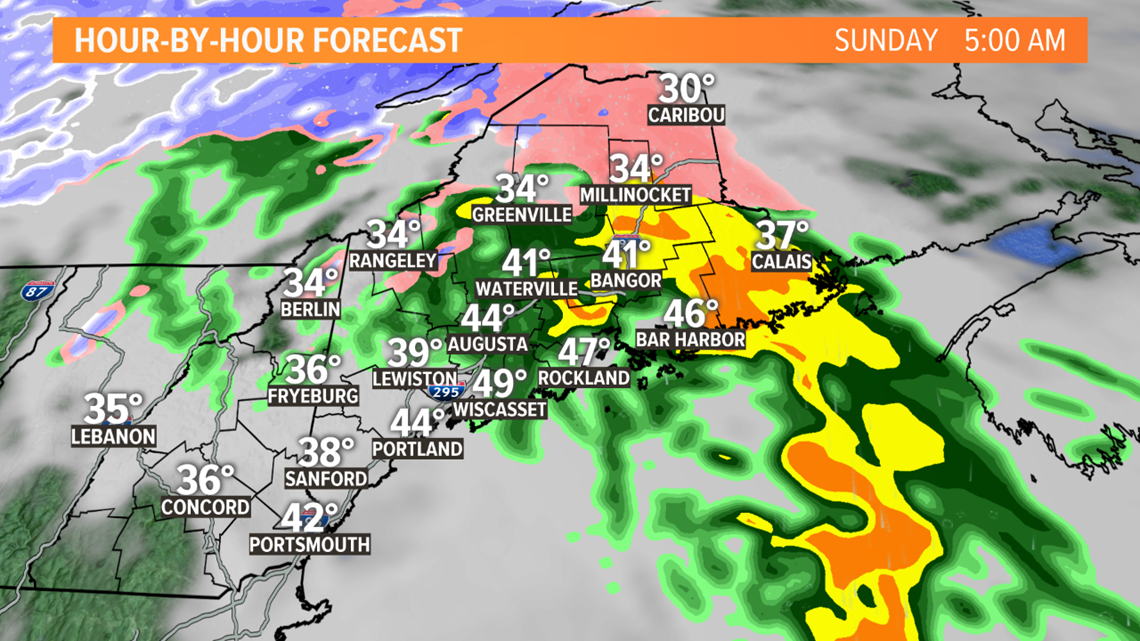 It ends very quickly on Sunday morning. We'll see some sun develop in central and southern Maine with temperatures on Sunday in the lower half of the 40s.
A few inches of wet snow are possible in the mountains before mixing. Thin icy glazes are possible away from the coast all the way up through the mountains and far north. There won't be any power outages, but slippery stairs, sidewalks and handrails will be possible early Sunday morning.