MAINE, USA — The totals are coming in, and around half a foot of snow has fallen across southern and eastern Maine from this week's storm.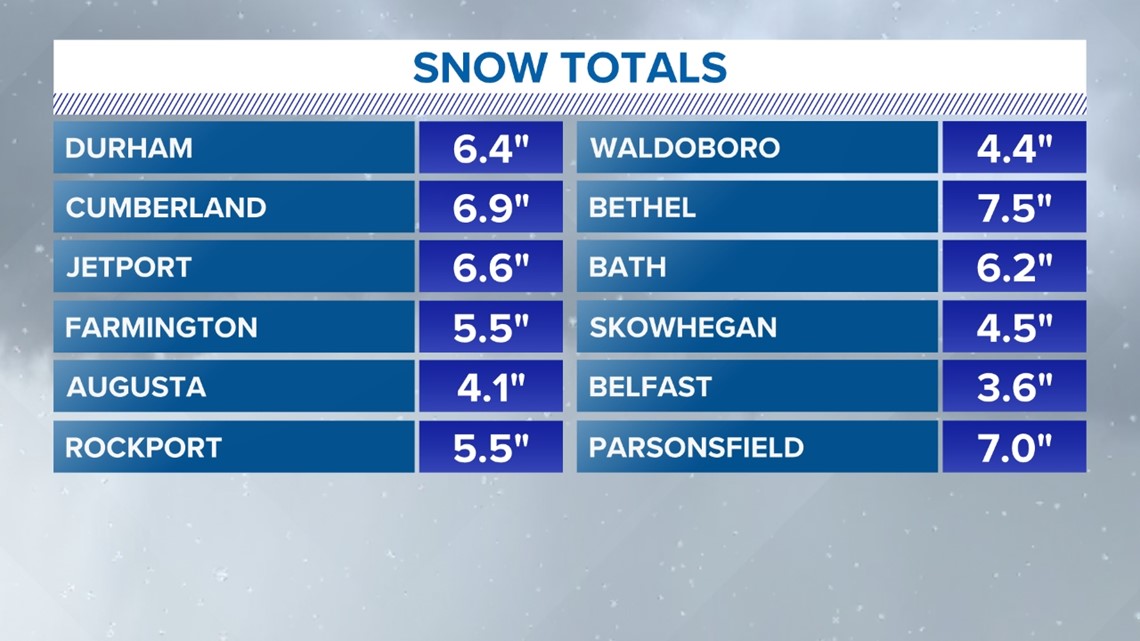 It's not a storm to write home about, and it certainly won't break any records, but it was enough to break out the plows and help out small businesses in need.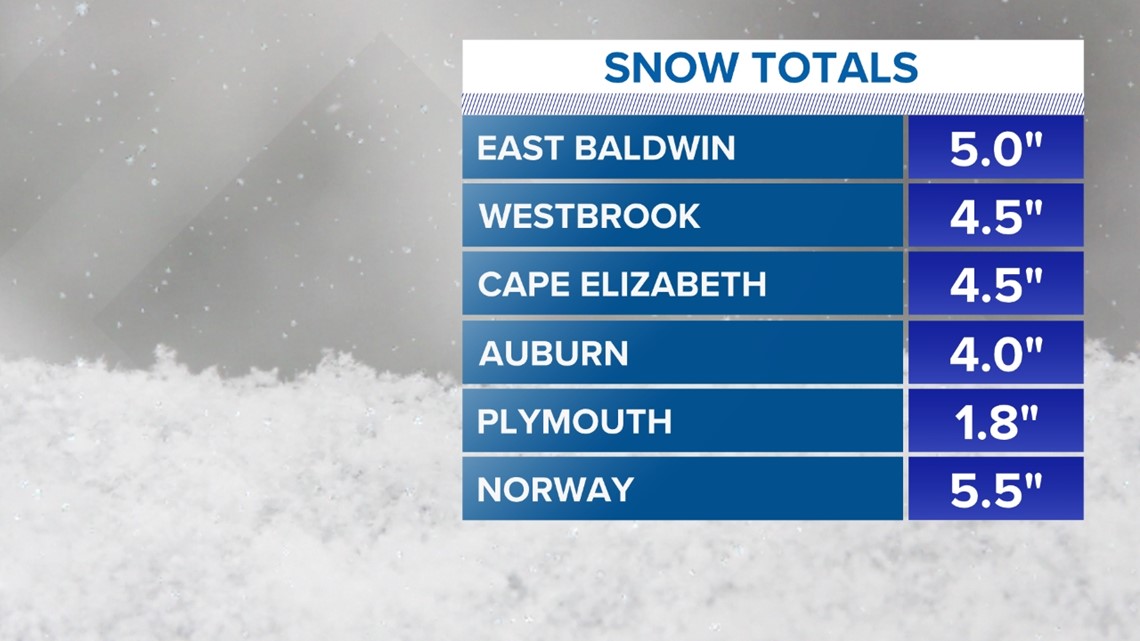 There's a decent snowpack for the state now, and that will get the Winter school sports going into the weekend.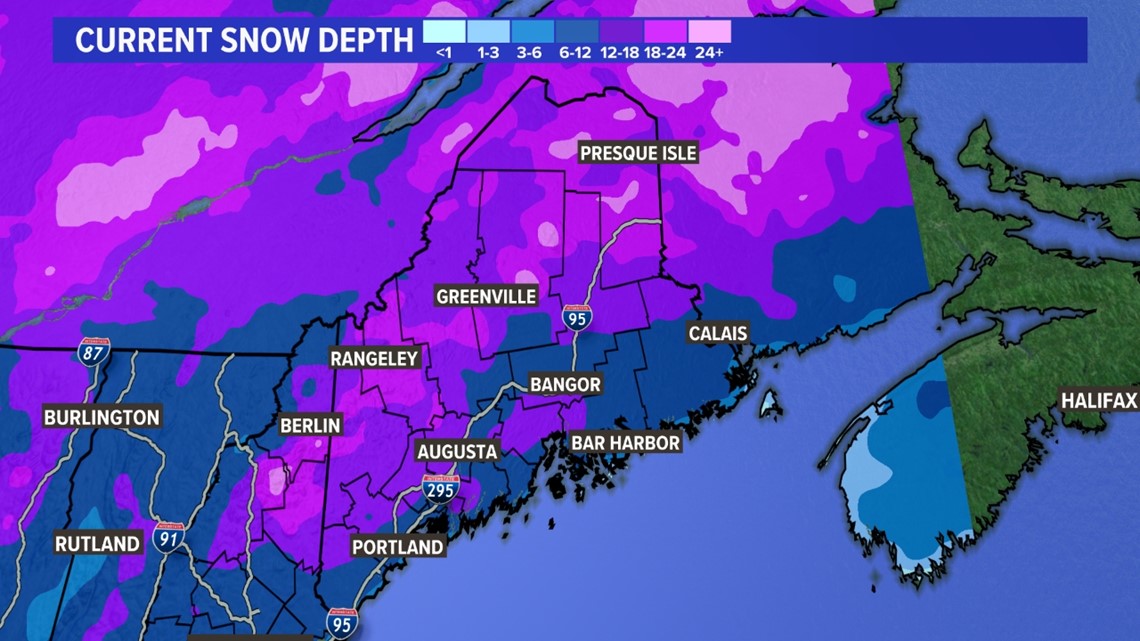 We still have a long way to go in order to get up to the seasonal average snowfall, but another storm is set to move in at the end of the weekend.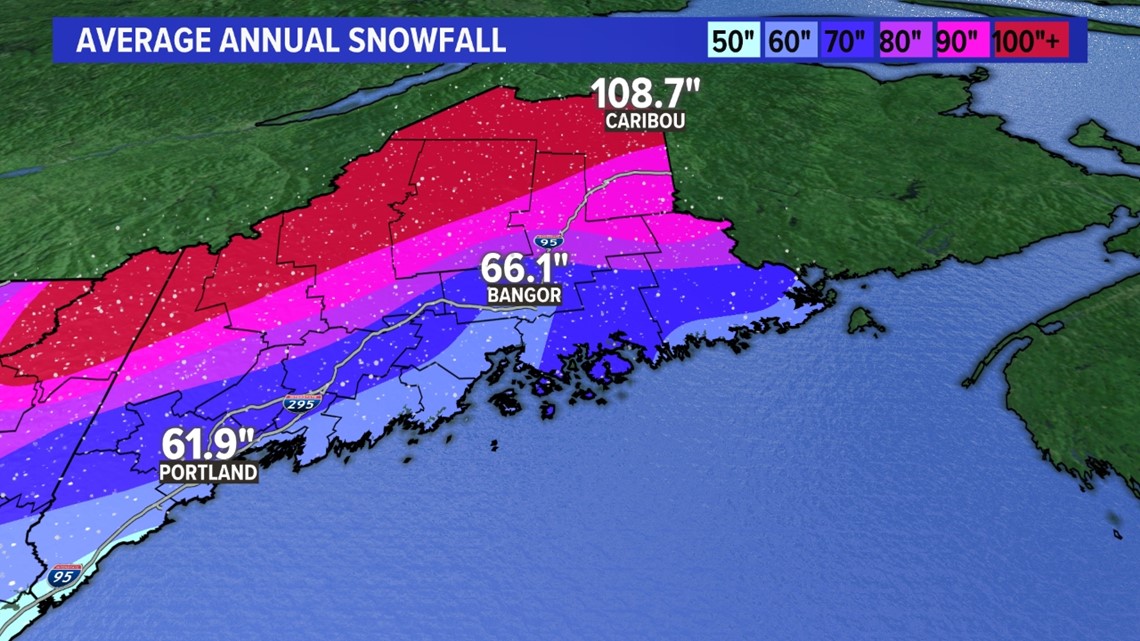 Late Sunday night into Monday, a coastal storm will develop and get stronger once it moves into the Gulf of Maine. This is a nail-biter of a storm with regard to the rain and snow line along the coast.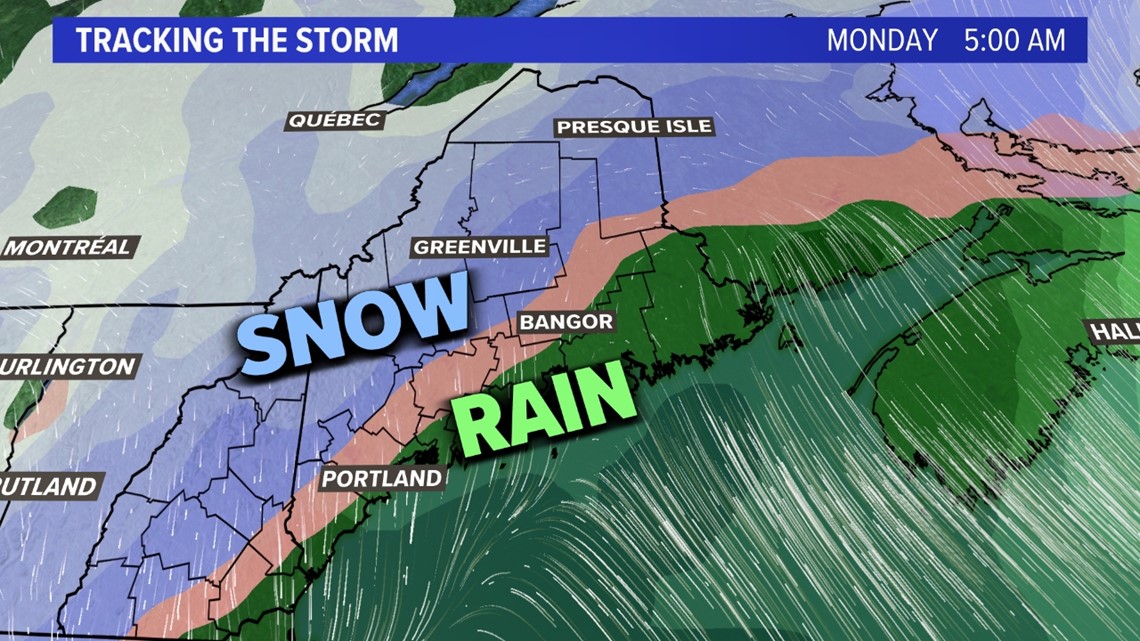 The best shot at significant snow will be away from the coast unless the storm track heads off-shore. Otherwise, it's a mostly rain event at the coast, and beneficial snow for the mountains and foothills.
This storm has more precipitation with it, and that means totals could get close to a foot of snow, nearly doubling Friday's storm.
Tune into NEWS CENTER Maine all weekend long for updates on the storm track.
More NEWS CENTER Maine stories