MAINE, USA — The storm is pulling away and the sun has returned, but very cold air is moving in as it departs.
Northern Maine is digging out from over a foot of snow. In southern and central Maine, trees remain coated with a layer of ice that's over a quarter-inch thick in many spots. Several thousand customers remain in the dark.
For the first time in a while, it'll feel like legit winter around here. Despite the sunshine today, temperatures will rise only a few degrees, to around 20 degrees inland and into the low 20s near the coast.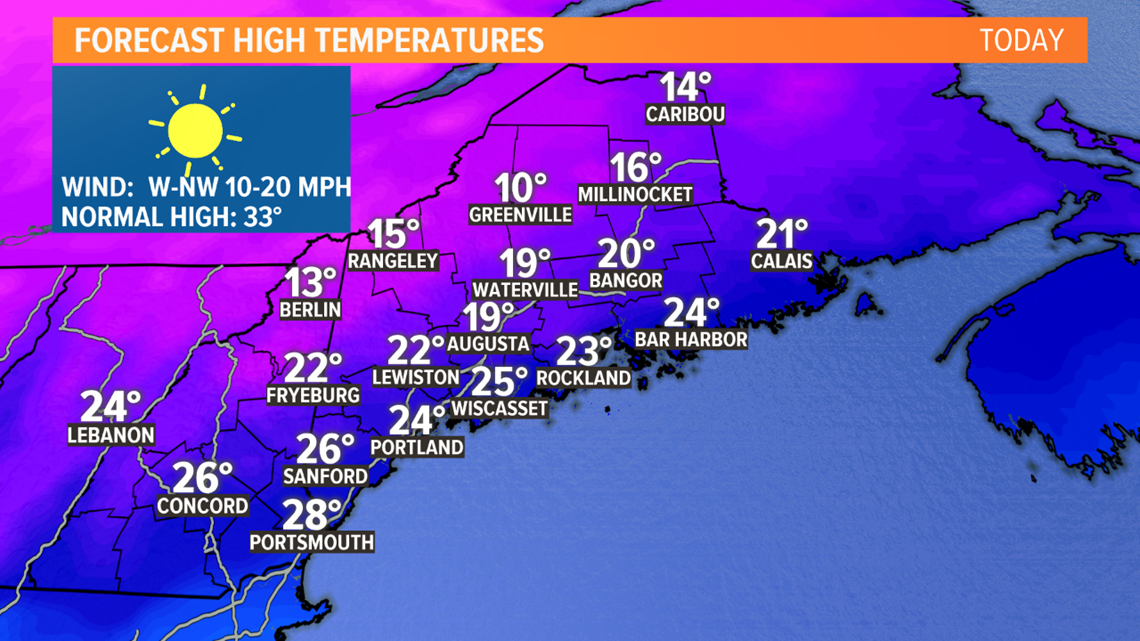 The wind lightens up later tonight. It'll be clear and very cold. By Sunday morning, temperatures will be down in the single digits near the coast and below zero inland.

Sunday starts with sunshine. Clouds move in from west to east during the afternoon. Temperatures will remain below average, in the low 20s inland and mid 20s near the coast.
Snow showers will move in Sunday night into Monday morning. Temperatures will actually rise overnight, thanks to a wind coming in from the south.

By Monday morning, plan on occasional light snow inland and a wetter snow or rain near the coast. Some slick travel is likely for the commute. A slushy coating to 1" of snow is possible along the Midcoast, in the Portland area, through York County. The rest of the state may pick up 1" to 3" of snow through Monday morning.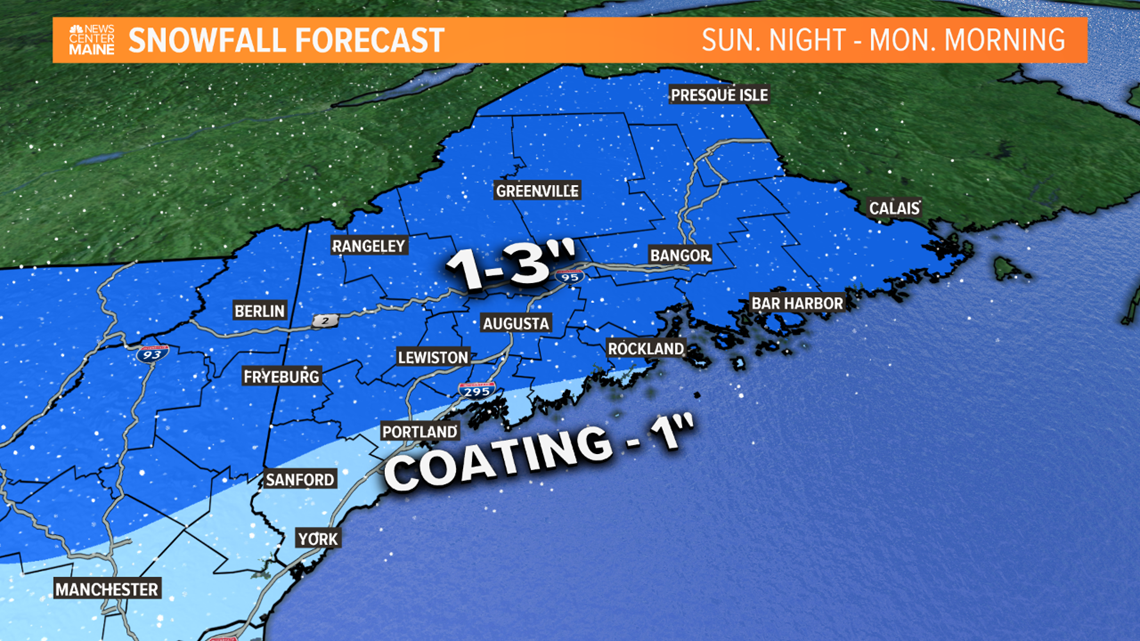 Monday afternoon turns milder with some breaks of sun; highs in the upper 30s to low 40s.