PORTLAND, Maine — 2020 goes down as one of the warmest years on record in New England.
It was the warmest in Portland, ME and Providence, RI.
It was the second warmest on record in Caribou, ME, Hartford, CT, and Burlington, VT.
In Portland, the average temperature of 49.4 degrees broke the previous record of 49.3 degrees set in 2010 and 2012. Reliable temperature records date back to 1940 at the Portland International Jetport.
Before then, the observing site was all over the place -- including for several years, on top of the "Weather Bureau" on Exchange Street. If you've ever been on a dark rooftop in the middle of the summer, there's no need to explain how that could impact a thermometer's readings.
This is part of a larger warming trend. Six of the top 10 warmest years in Portland have been since 2000. In Caribou, seven of the top 10 have been since 2000. Consistently breaking warm records, at a much faster pace than cool records, is a symptom of our warming climate.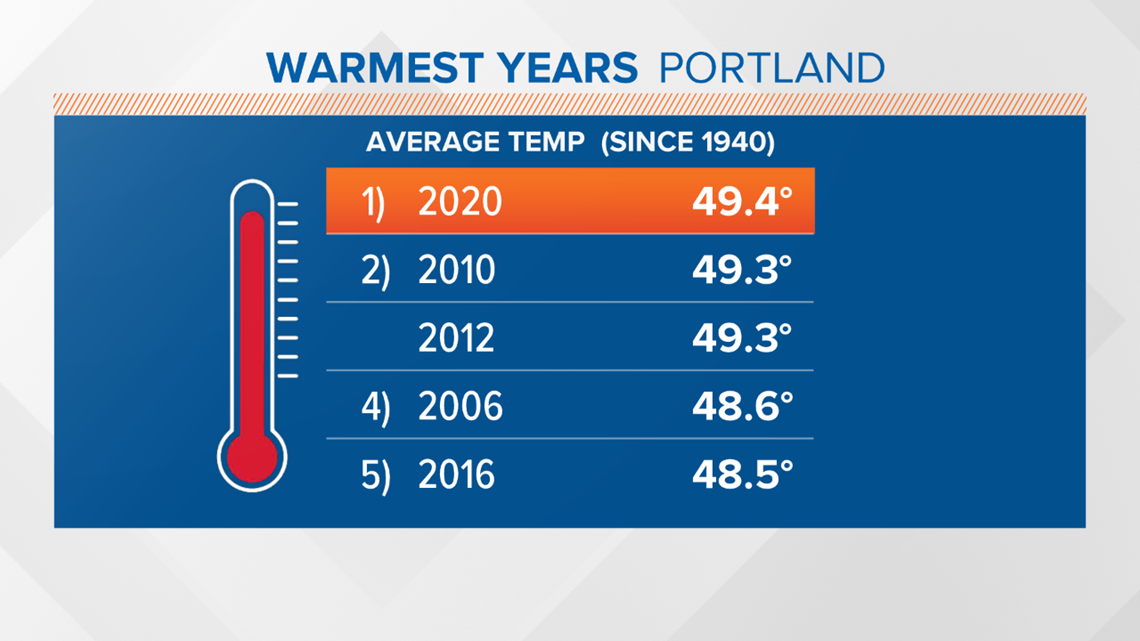 In Caribou, the average temperature of 42.6 tied for second, with 2006 and 2012.