MAINE, USA — If you're not ready to give up on warmth just yet, keep reading. If you're hoping for snow, we'll chat later this month. Things are toasty for at least the next week, possibly longer.
November is a month that often shows hints of September and January. This year, September's weather wins out. At least, for now.
The pattern through the middle of the month will allow for quite a bit of warm air. Given the lack of foliage and generally sunny forecast, records are in jeopardy. This is especially true across southern portions of Maine.
Let's start with a glance at some of the records around Maine, as well as the forecast.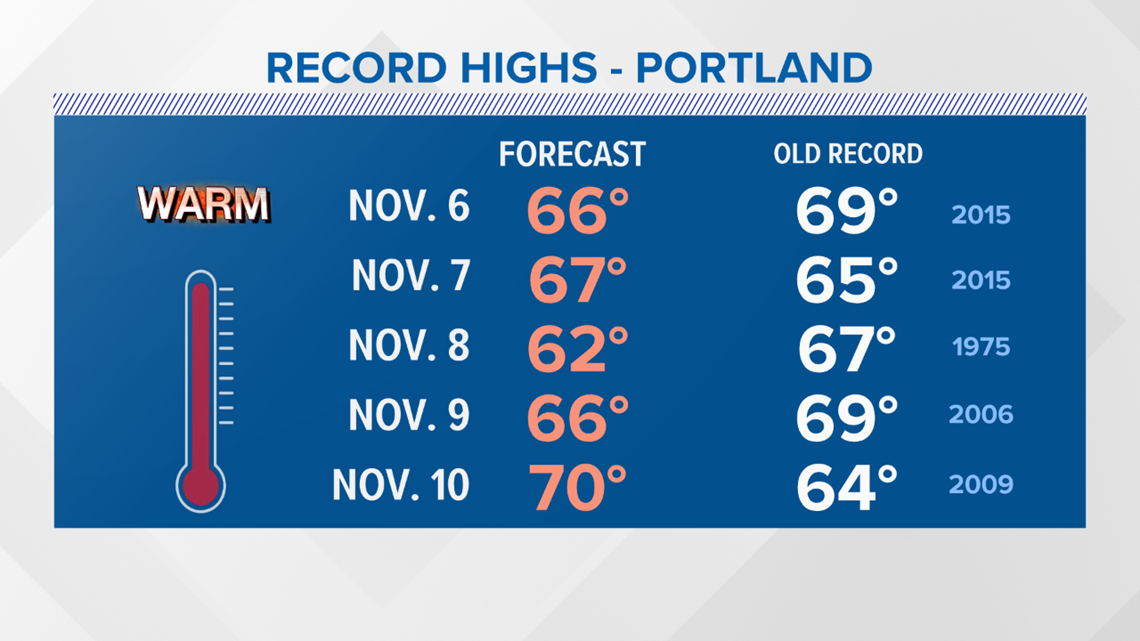 I think Portland has the best shot at breaking multiple records. With the exception of Sunday, November 8, every forecast is within a few degrees of the record. Tuesday is actually forecast to be 6 degrees above the record!
All it takes is a little extra sunshine or a slight shift in the wind direction to push Portland's high temperature above the records.
For reference, the average high this time of year is 51 degrees.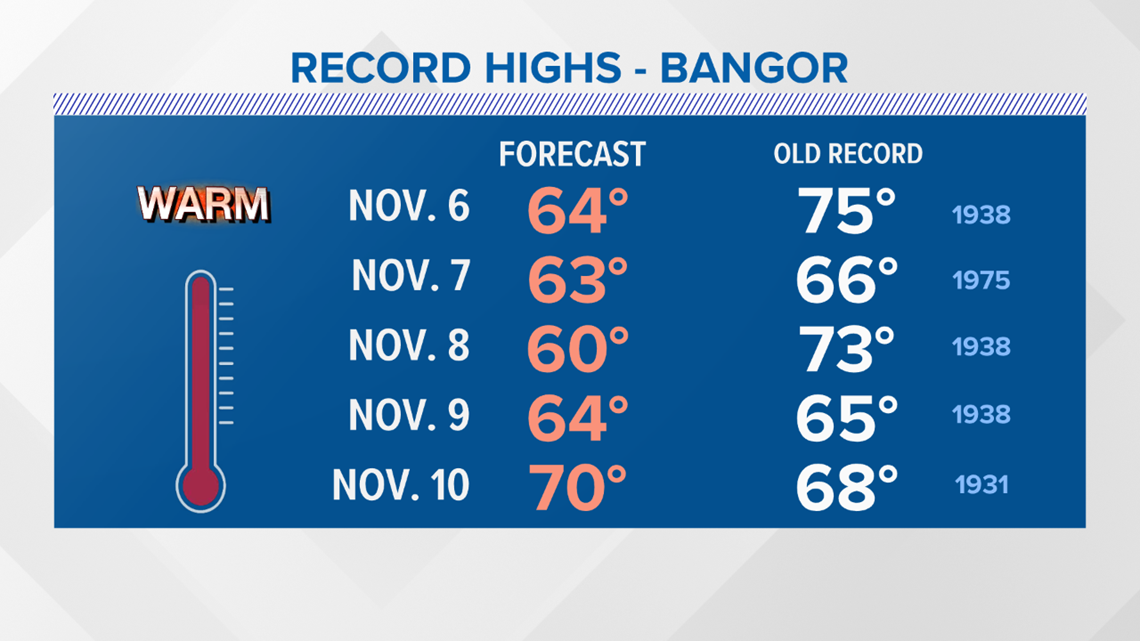 Bangor is an interesting case, in that records go back a little bit later than they do in Portland.
As shown here, the 1930s featured a few years with a lot of anomalous warmth. It's pretty unlikely that Bangor will break any records that are above 70 degrees.
Despite those wicked warm days, though, the forecast is still within a few degrees of the record for Saturday, Monday, and Tuesday.
The average high temperature this time of year is 50 degrees.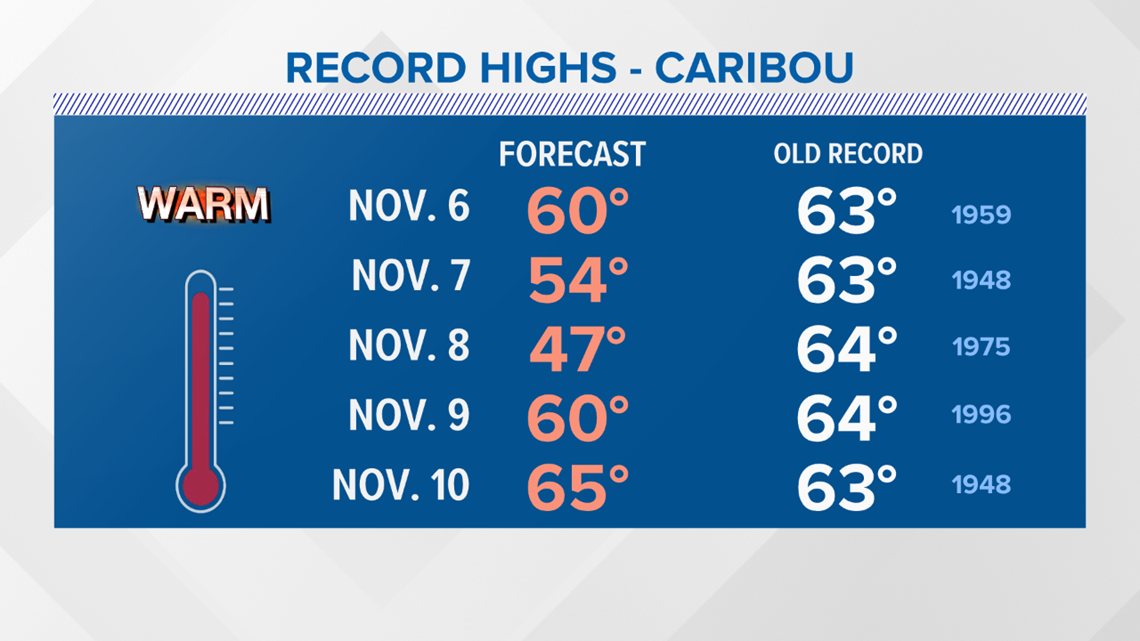 Caribou's forecast is a little less anomalous, though still warm no doubt.
Records in Caribou are between 63 and 64 degrees for all dates of interest in this article.
It looks pretty unlikely that Caribou will sweep the records, given the cooler air that settles in over the weekend.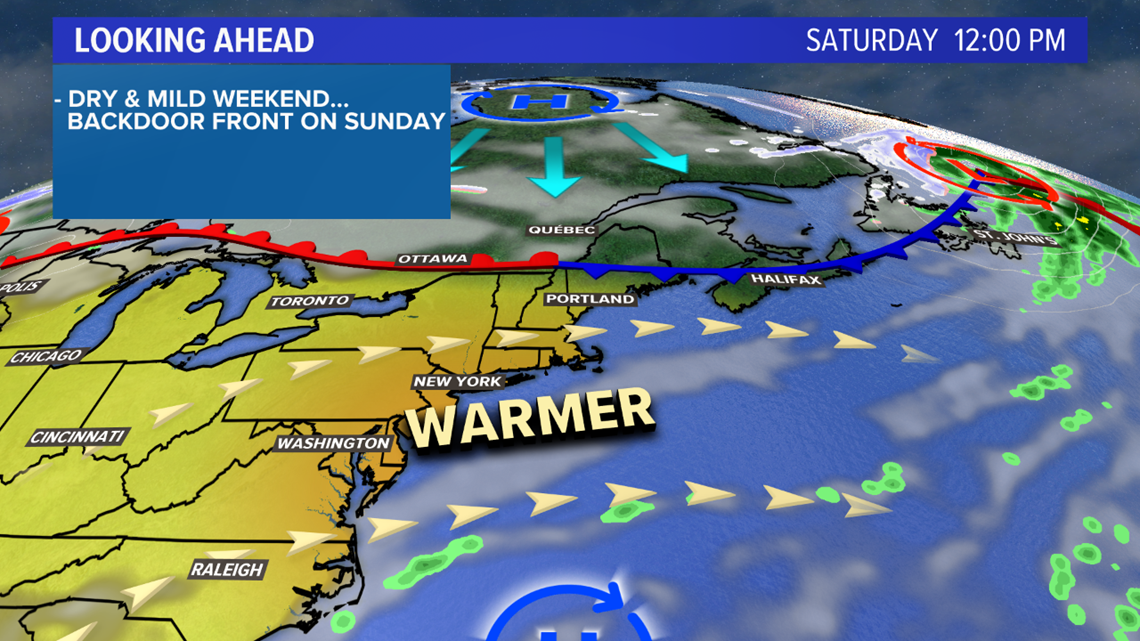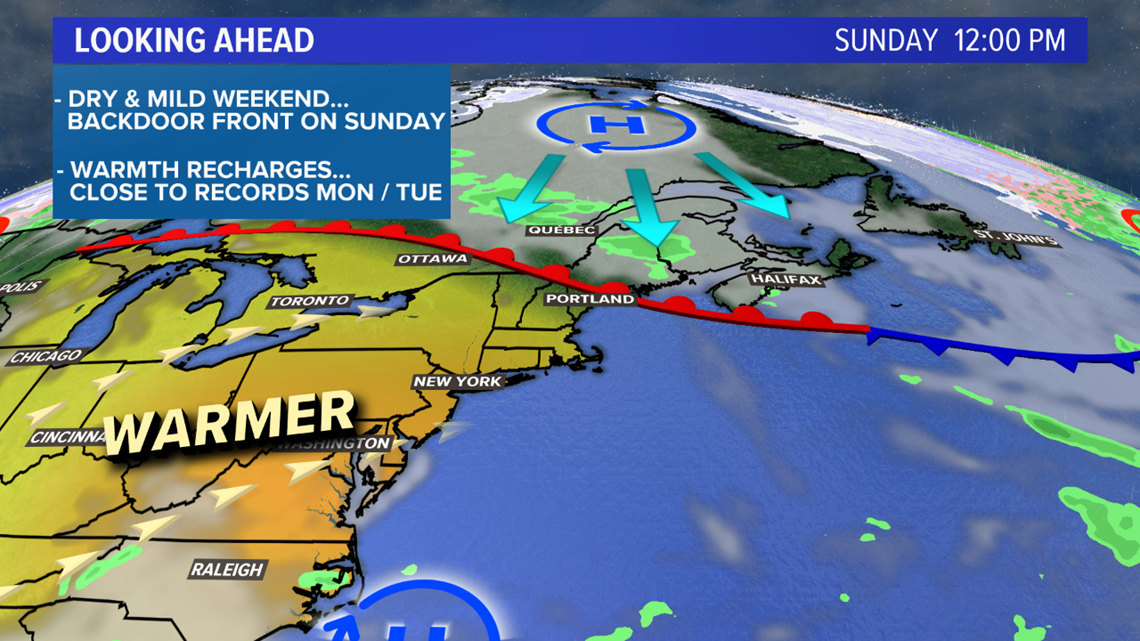 The front that stalls out over central Maine is to blame for the increased cloudiness and unsettled weather in Caribou.
Caribou's average high temperature for this time of year is 43 degrees.
Still, the record highs on Friday, November 6 and Tuesday, November 10 are definitely within reach.
The reason all of this warm air sticks around for so long is thanks to a big upper level ridge.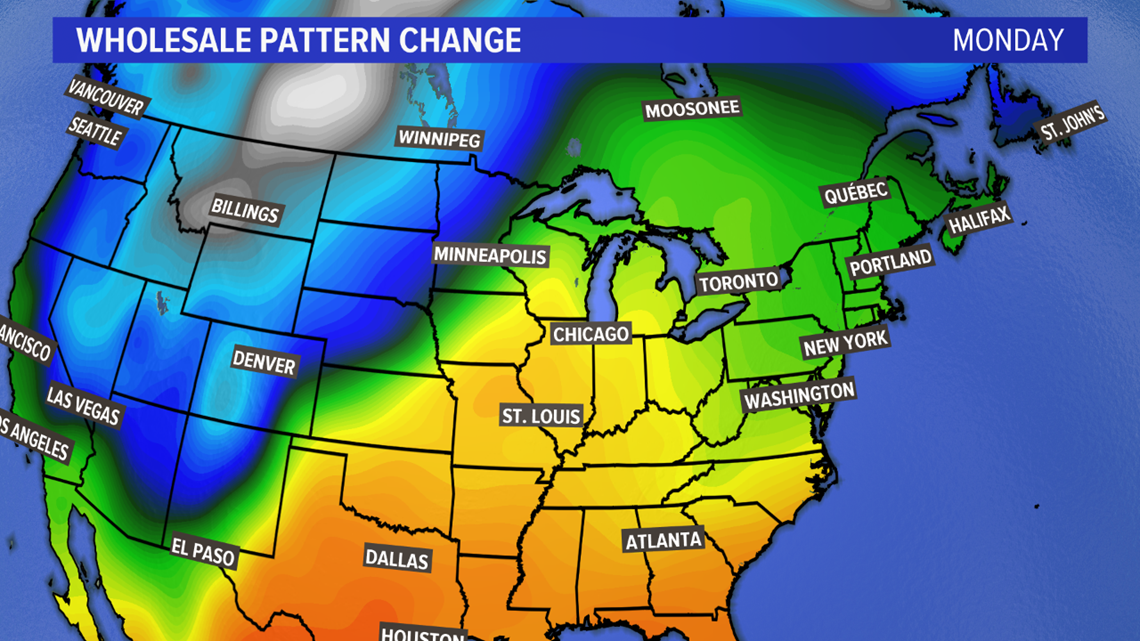 All of those warm colors show the ridge building in the center of the US.
This favors subsidence over our area - a large scale sinking motion in the atmosphere, helping to warm us up and keep us clear.
Don't forget, though, that snow showers were in the forecast just about a week ago...