JONESBORO, Maine — Two earthquakes were recorded Downeast on Wednesday morning.
Both happened in the Jonesboro area of Washington county.
While they were pretty weak, there were some rumblings of people who felt them. Yes, that pun was absolutely intended.
I actually wanted to wait to write this blog post since I saw the reports filtering in a bit late. If you felt these quakes but did not yet report them to the United States Geological Survey (USGS), I will tell you how to do that at the end of the blog.
The first earthquake happened around 1:19 in the morning, with the epicenter about a mile north of Jonesboro.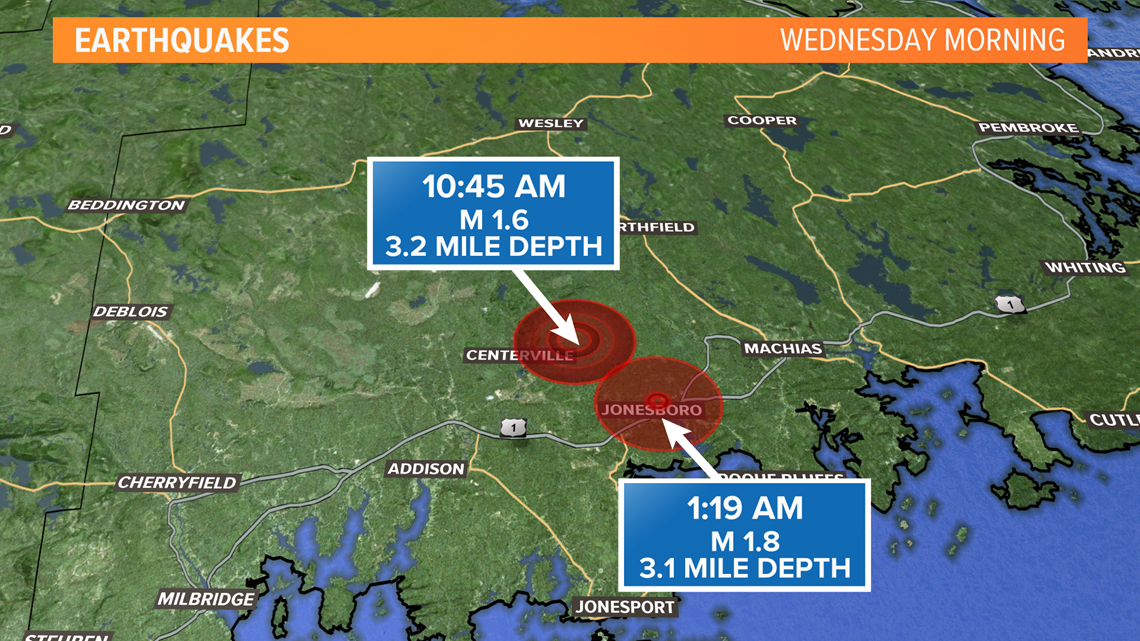 It was a magnitude 1.8 quake. It was also fairly shallow at only 3.1 miles deep. Generally, the earthquakes that have been recorded in this area are weak and shallow.
The second one occurred a bit later in the morning, around 10:45 a.m. This quake was weaker, coming in at magnitude 1.6. It was also a similar depth, around 3.2 miles.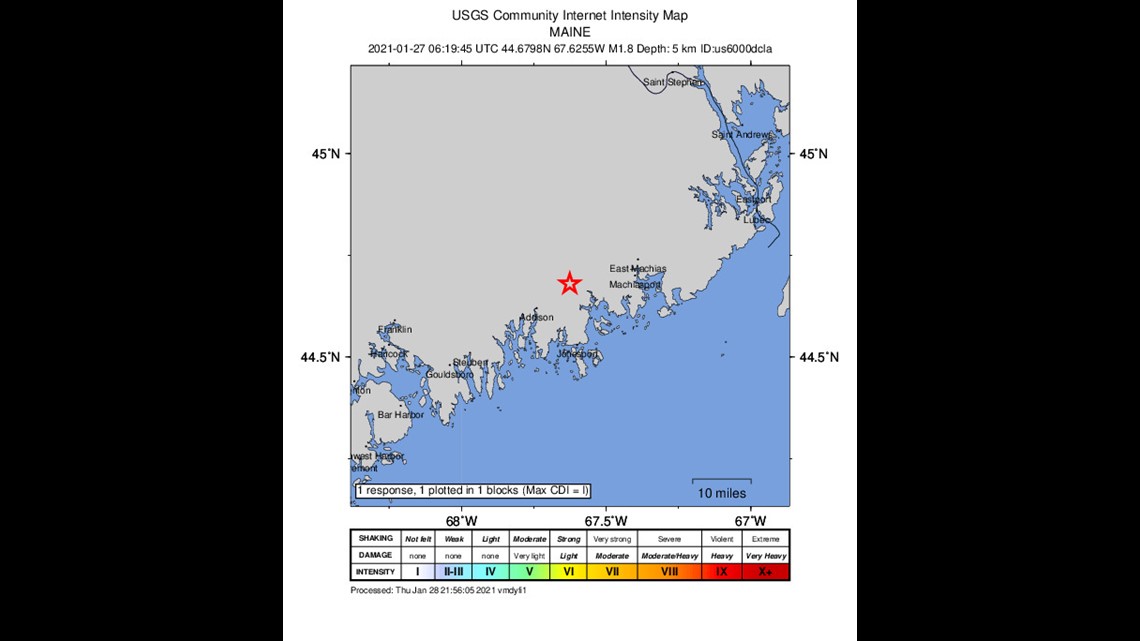 One report came in of some rumbling near Jonesboro. It was ranked as an intensity of one.
The report confirms that this was indeed a minor quake with just a little bit of shaking felt.
The other quake was not reported at all.
No damage was caused by these quakes.
Over the past year, there have been a few of quakes in eastern Maine. These include:
M2.8 quake near Jonesport on January 18, 2021
M3.0 quake near Robbinston on December 9, 2020
M2.1 quake near Winterport on April 11, 2020
M1.8 quake near Franklin on January 11, 2020
None of these have had any notable damage, but they were felt nearby.
These minor quakes are not uncommon in this part of the country. Given the older, harder rock that makes up the earth's crust here, they do tend be felt further from the epicenter than in other parts of the country.
If you felt either quake, please report it to the USGS by clicking the links below.
It's a great way to confirm these minor quakes for the future!
Here are some articles to recent quakes that made headlines in Maine: