MAINE, USA — As of 8:30 PM: Winds have been gusty for the past couple of hours and we have over 45,000 outages as of this time.
Tropical Storm Warnings are still in effect for the coast of Maine and western Maine.

PHOTOS: Tropical Storm Isaias hits Maine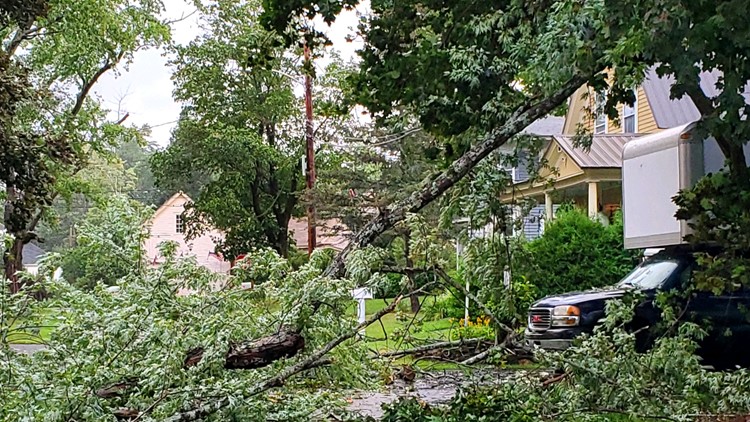 A few tornadoes are still possible through tonight into tomorrow morning along with the rain and wind. Winds could gust 45-55 mph through very early tomorrow morning.

Things clear out quickly on Wednesday and it'll be nice in the afternoon. Highs on Wednesday make it into the low to mid 80s with sun.
Meteorologist Jessica Conley