MAINE, USA — Tropical Storm Fay is moving up the Atlantic coastline. The latest trends from the National Hurricane Center show that it is still a named system at the time of writing this article (8 a.m. on Friday, July 10, 2020), but the storm may lose its name at some point later today.
For now, the focus is going to be on the track of Fay, and that will be followed up by the impacts to Maine.
The storm is expected to track north and up the Hudson River Valley. As it does, the focus of strong wind gusts and heavy rain will be along the coastlines of Rhode Island, Connecticut, Long Island, New York, and New Jersey.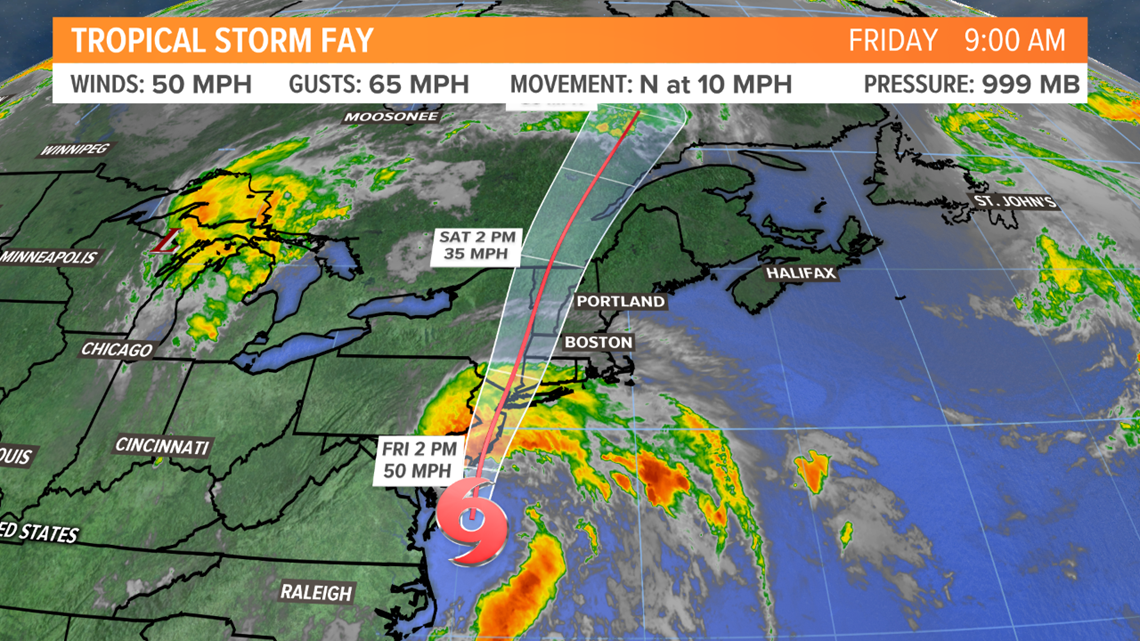 With this track, the threat for severe weather is also going to be in these areas. The outer bands of the storm are a prime environment for strong thunderstorms and isolated tornadoes.
Originally, this looked like a concern for other parts of New England, but the westward track shifts the focus for severe weather west as well. The areas highlighted in dark green and yellow are the spots where severe weather is most likely.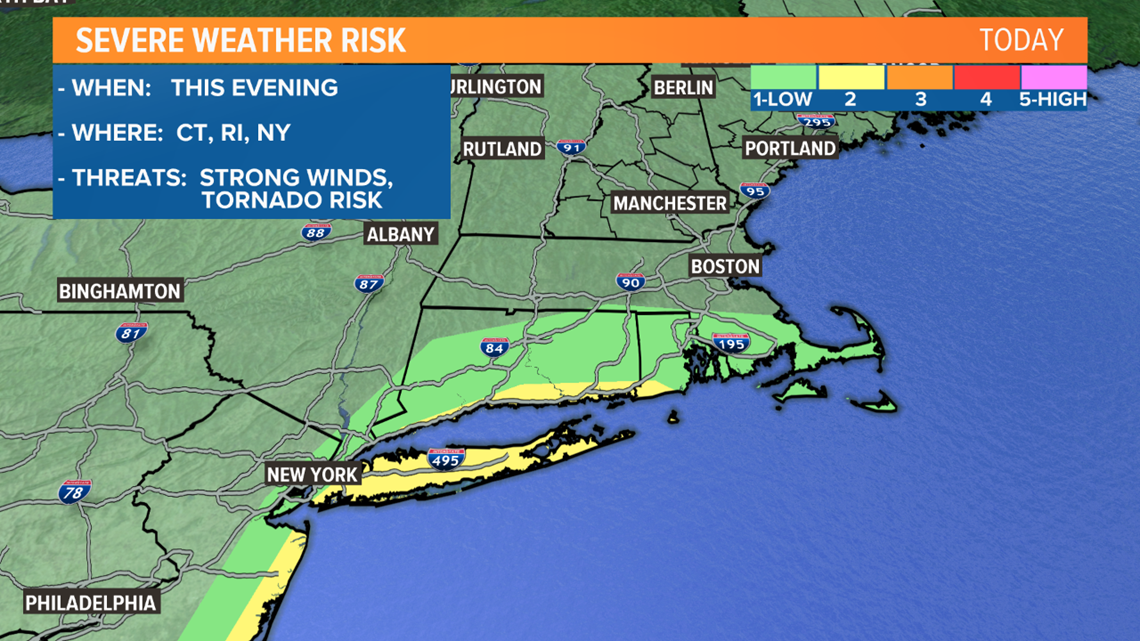 There could be a few stronger storms on Saturday, too.
While Maine avoids the worst of this set up, there is still a threat for some heavy showers to get mixed in.
Scattered downpours and thunderstorms are expected to start Friday night in southwestern Maine, eventually spreading north through the morning on Saturday.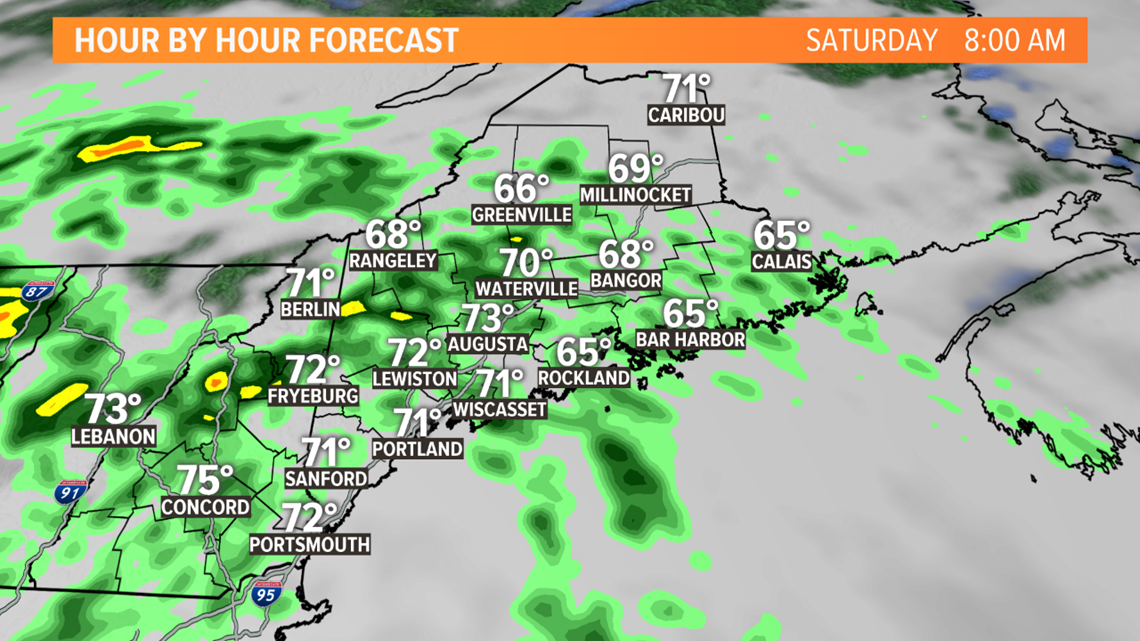 Areas of poor drainage may see some brief periods of high water, but the overall risk for flooding is still on the lower end. Part of that is because we've been so dry, so rivers and creeks can handle heavy rain. The other piece to the puzzle is that these showers will be sporadic, as opposed to constant heavy rainfall.
The best chance at any localized flooding would be Saturday morning.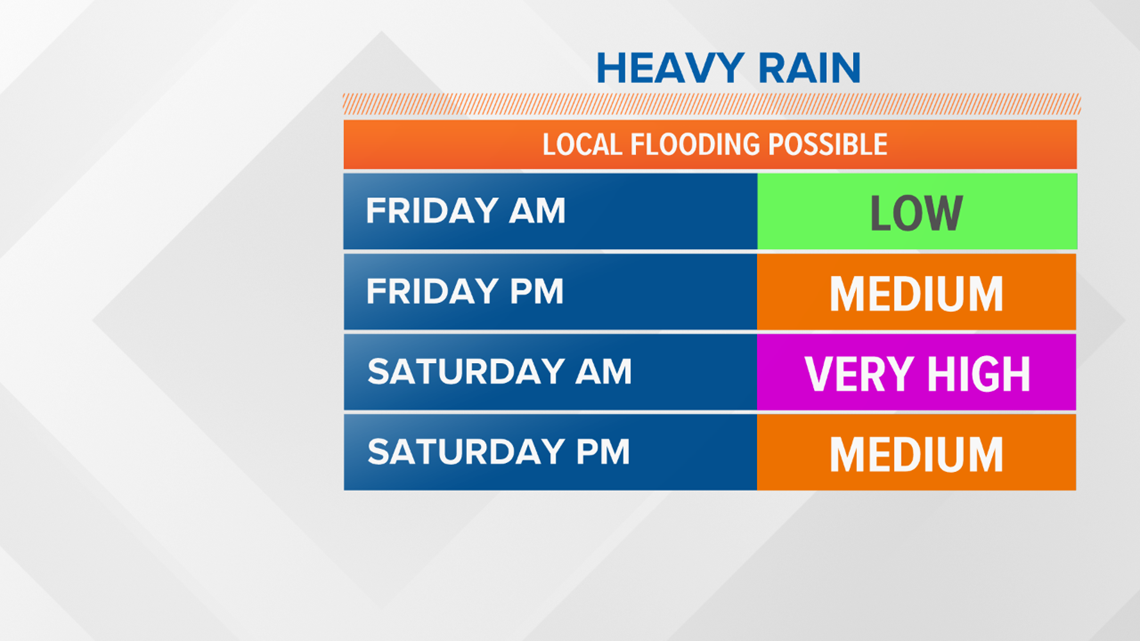 Through the afternoon on Saturday, drier air tries to roll through. Some sunshine could actually allow for some more thunderstorms to fire later in the afternoon and evening. With enough energy, some storms could be strong to severe.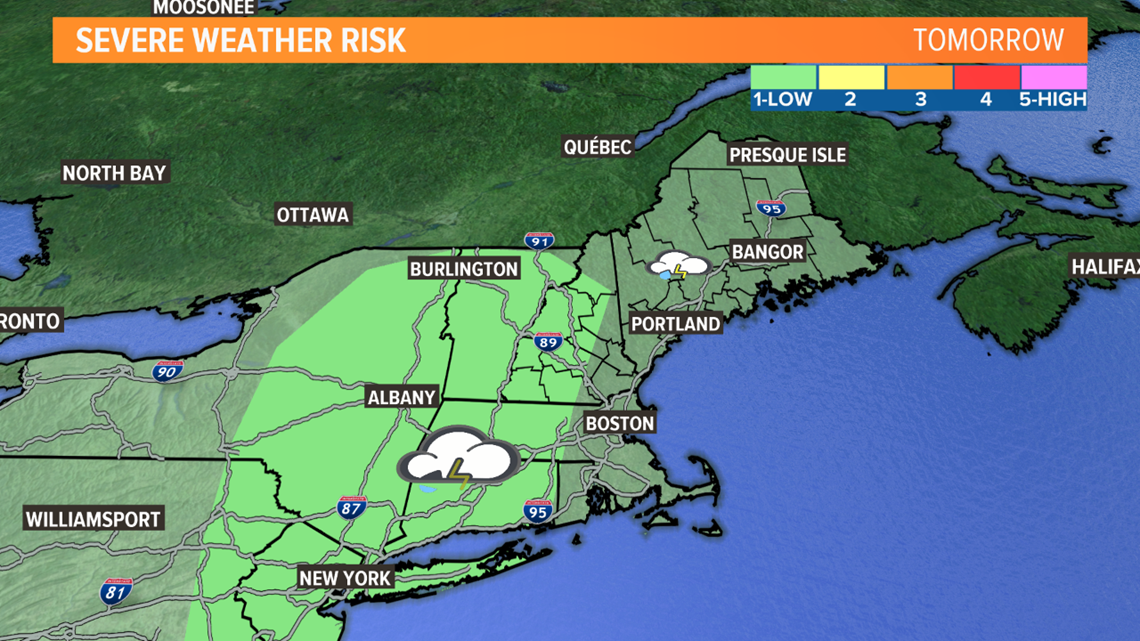 Calmer conditions are expected Saturday night as the remnants of this tropical system keep moving north and east. By Sunday morning, sunshine returns to Maine. A handful of showers will still be possible in the afternoon, but it is unlikely that coverage will be as widespread as the showers and storms on Saturday.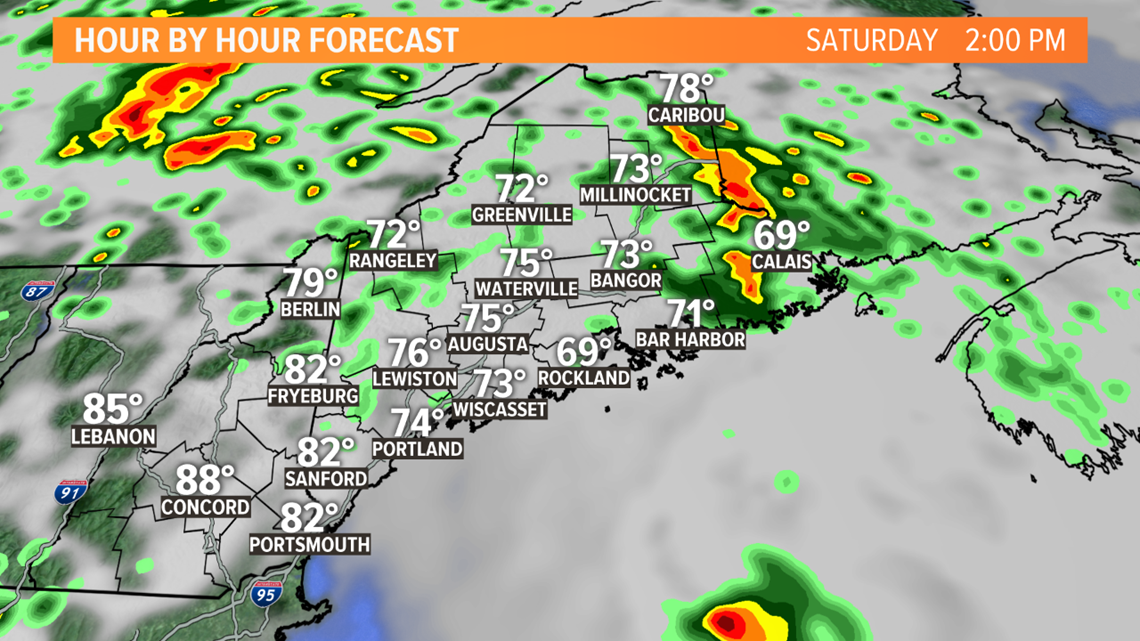 Quick note about Fay...Fay is the earliest named storm that starts with "F" on record in the Atlantic hurricane basin. In other words, there have been quite a few named systems already this year, and the activity in the Atlantic is expected to be above average for the season. The season is measured as June 1 to November 30, even though tropical systems can happen outside of that date range.