PORTLAND, Maine — The last thing we need is more rain after nearly setting records in July. But Fred's remnants are on the move and destined to pass through New England with tropical downpours for parts of Maine.
Fred made landfall in the Panhandle of Florida earlier this weak as a tropical storm. It's now in the Ohio Valley and has weakened to a depression, so wind is no longer an issue. Our concern will be the rain. An axis of tropical rain near and north of the core or center of circulation is dropping large amounts of rain, leading to local flooding concerns.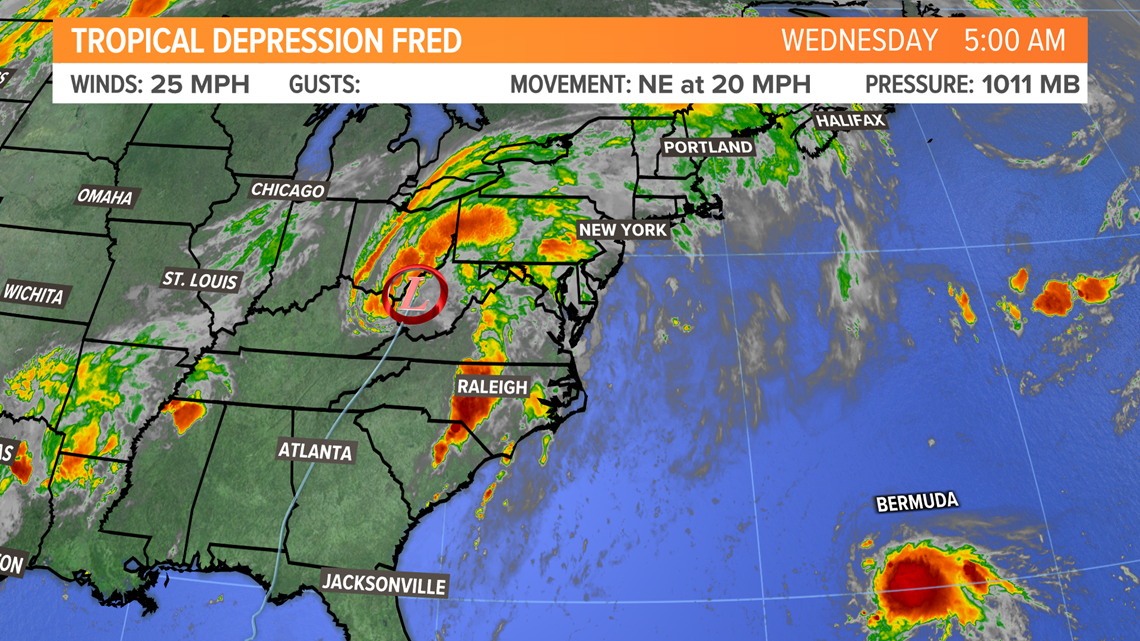 Honing in and nailing down where the heavy rain will fall has been tough but it now appears the axis of tropical downpours will get up through southern Maine. Rain will break out midday Thursday and continue into the night.
The remnants exit east Friday morning with clearing by the afternoon.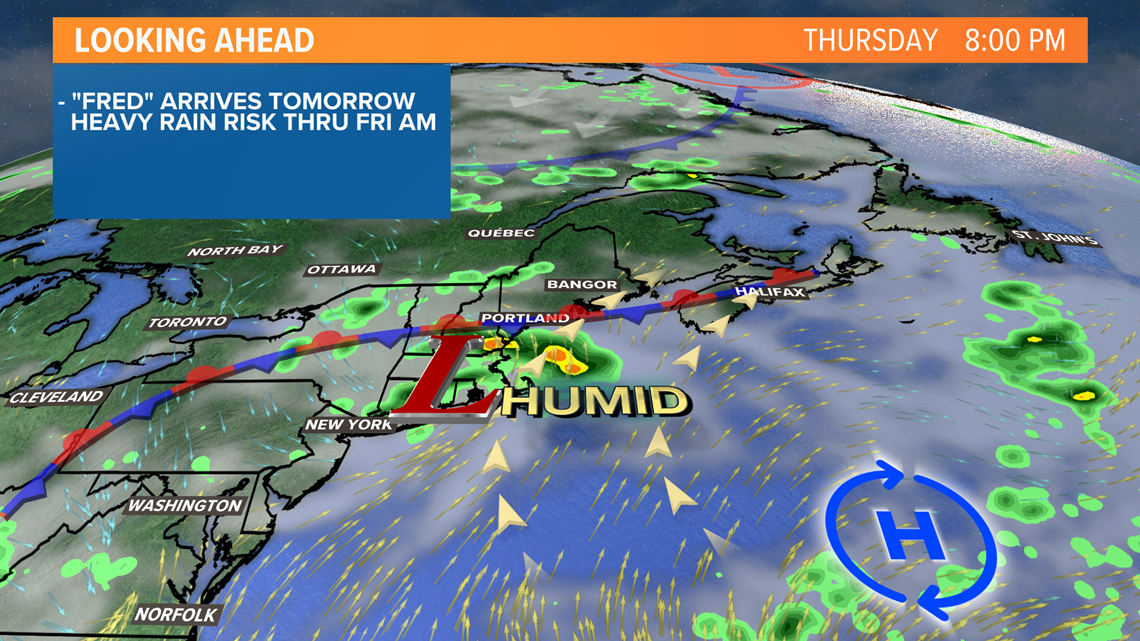 Tropical systems notoriously produce copious amounts of rain and flooding threats while little if any rain falls not too far away. It will be feast or famine around here too. Right now, coastal and southern Maine will likely get into that heavy rain axis with amounts possibly exceeding 2 inches. Drainage issues during the downpours could lead to street and basement flooding.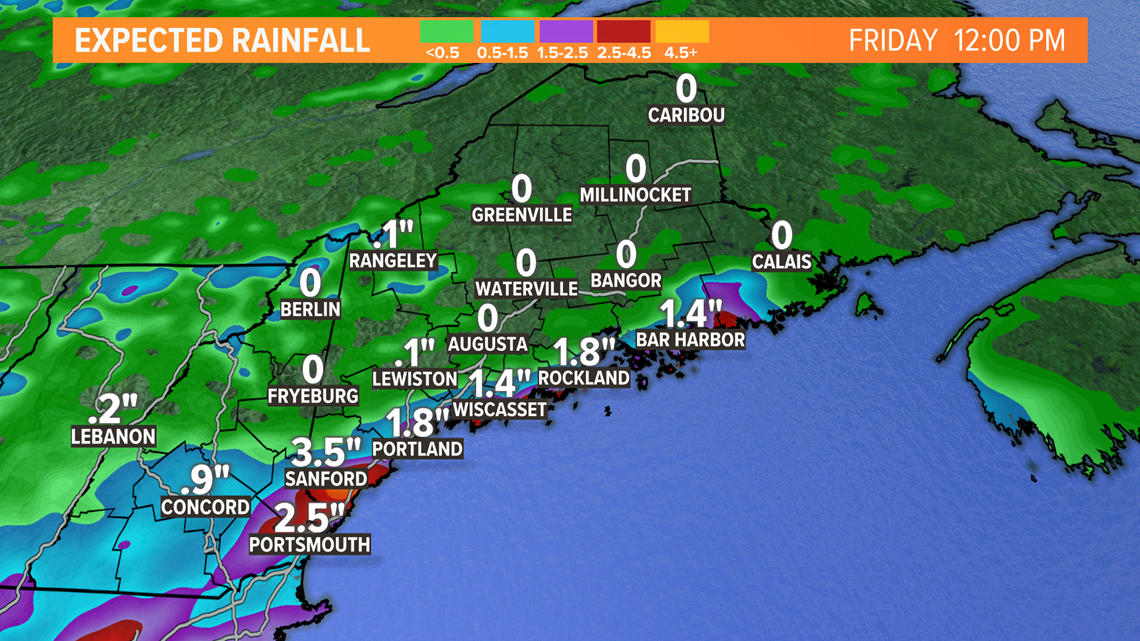 While the rivers are swollen from all that July rain, no flooding is expected at this time, but we'll watch them closely. Check back for updates on Fred later today.