The strong front was moving southeast through the afternoon.
Storms first fired in Upstate New York and Vermont. With strong wind out of the west, the storms were able to quickly race east.
One storm in particular had a fair amount of organization as it left the Northeast Kingdom of Vermont and started moving through southern Coos county.
At 6:56 p.m., the National Weather Service office in Gray, Maine issued the tornado warning.
The storm raced east at 55 miles per hour.
Strong wind gusts and heavy rain also accompanied the storm. Some hail was possible, too, due to the storm's organization.
The environment remained favorable for rotation, thanks to the wind shear. Wind shear is the result of different wind direction and speed between the surface and wind above our heads.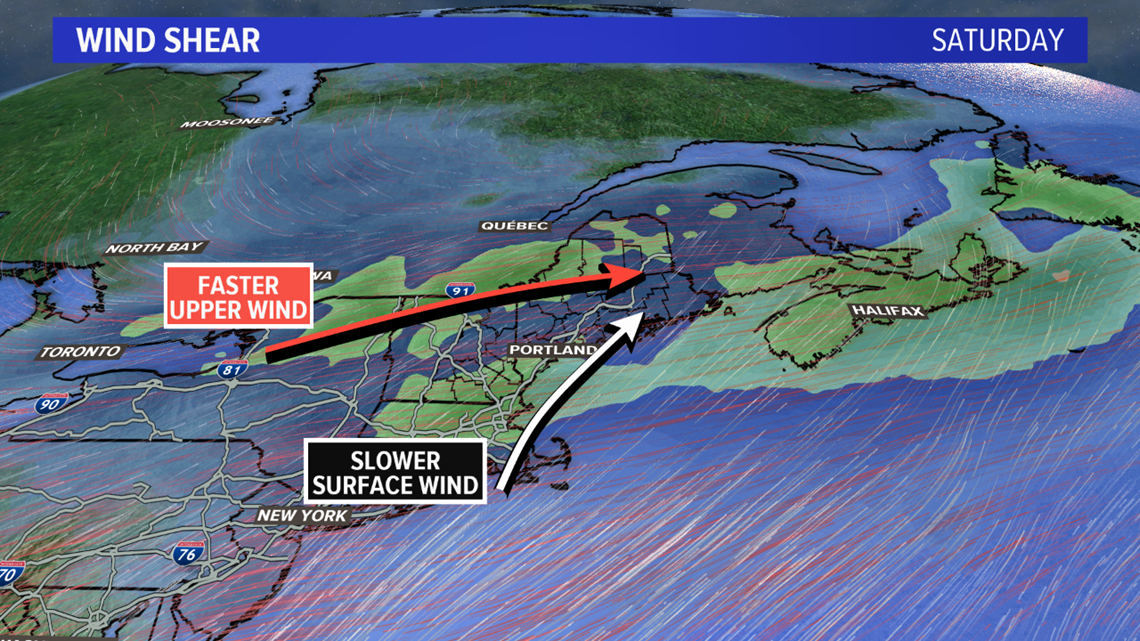 According to the National Weather Service in Gray, trees fell in Berlin, New Hampshire, after the storm moved through.
Downed trees were also reported in Dalton, New Hampshire just before 7 p.m.
A wind gust of 60 miles per hour was recorded in Randolph, New Hampshire at 7:21 p.m.
As of 8 p.m., a stout line of storms continues to move through Maine with some severe thunderstorm warnings.
All storms will be capable of producing heavy rain, strong wind gusts, and some hail. As the air cools and energy becomes more scarce, the tornado threat diminishes.
The cold front is set to race off of the coastline around midnight. Behind this, much cooler and quieter weather is expected for Sunday.
This is a developing story. More details may be added.