MAINE, USA — The first thunderstorms of the season are on the way for parts of Maine and New Hampshire.
Some of these storms will even have the potential to become organized and strong. The best chance for rotating storms still looks like it will be to the west, in parts of Vermont or upstate New York.
After the rain on Friday, another storm is slated to begin on Sunday. The forecast looks rainy for a lot of Maine, but a few areas might get some spring snow.
This is pretty classic for spring in Maine. Nothing like thunderstorms and snow within the same week!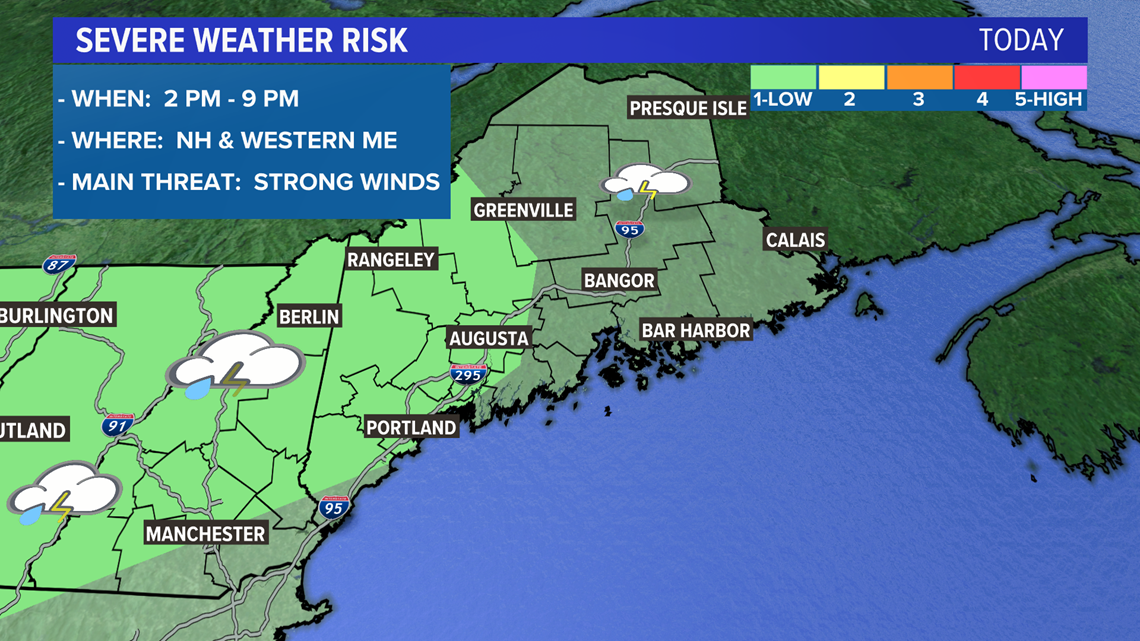 The Storm Prediction Center has highlighted portions of New Hampshire and western Maine in a marginal risk for severe weather.
The timing on these storms will generally be in the afternoon and evening.
Threats include some stronger gusts and possibly hail.
A rogue, brief tornado is even possible in New Hampshire, but the chances still remain quite low.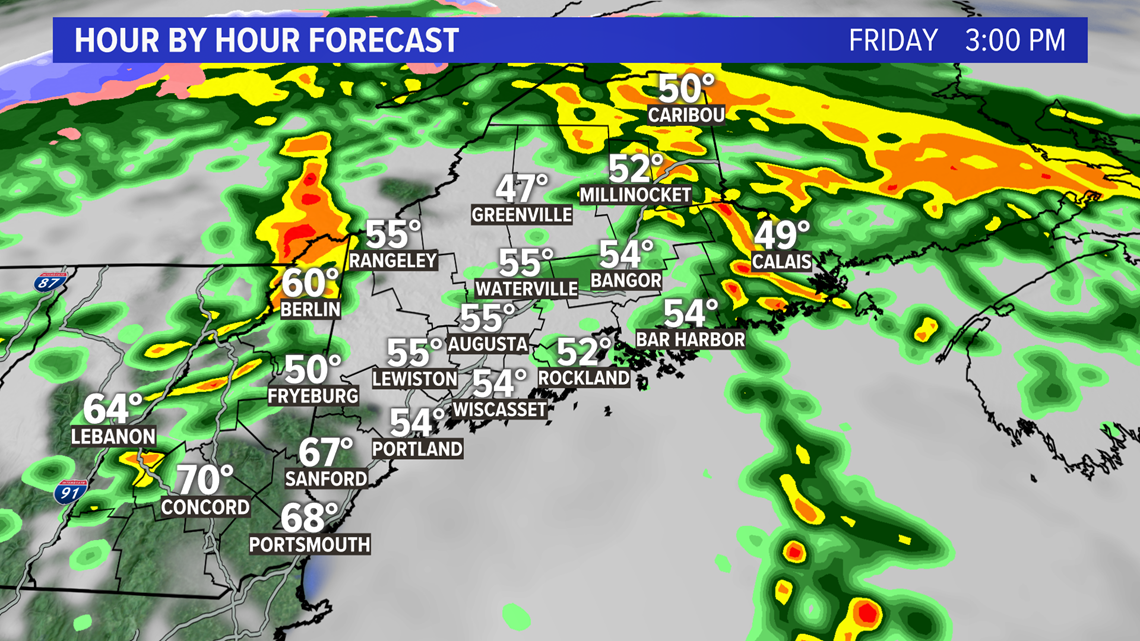 Under these storms, heavy downpours are likely. Flooding chances remain quite low, though, especially in western Maine and New Hampshire.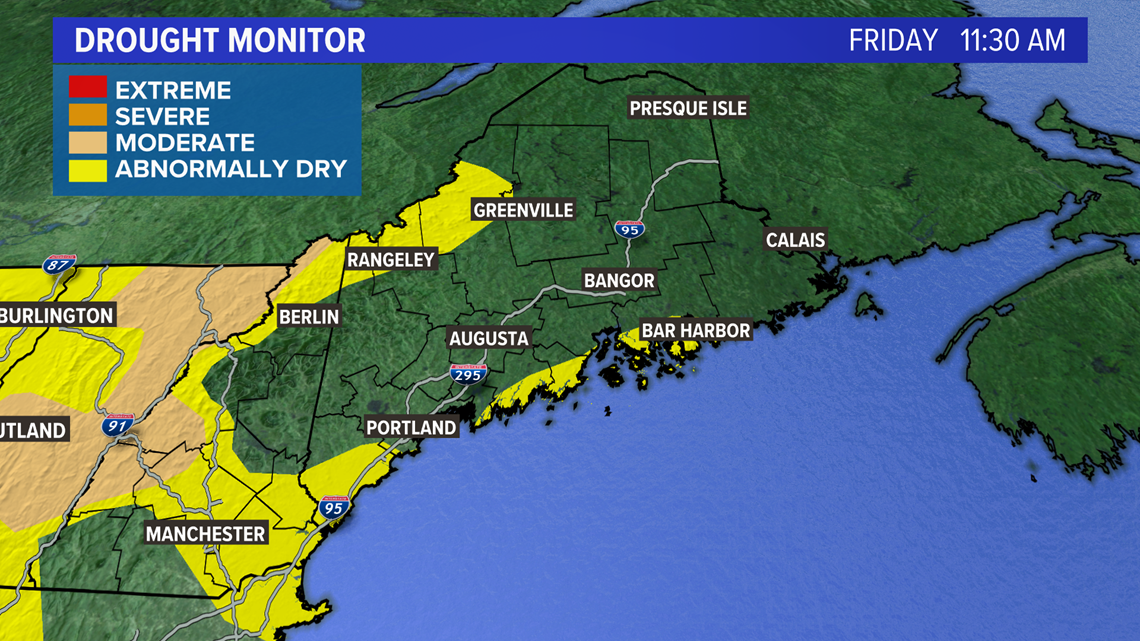 With the recent dry spell and the dry areas highlighted here, this rain is pretty beneficial. If we can keep things somewhat active in the next few weeks, that will help to cut down on the wildfire risk a bit.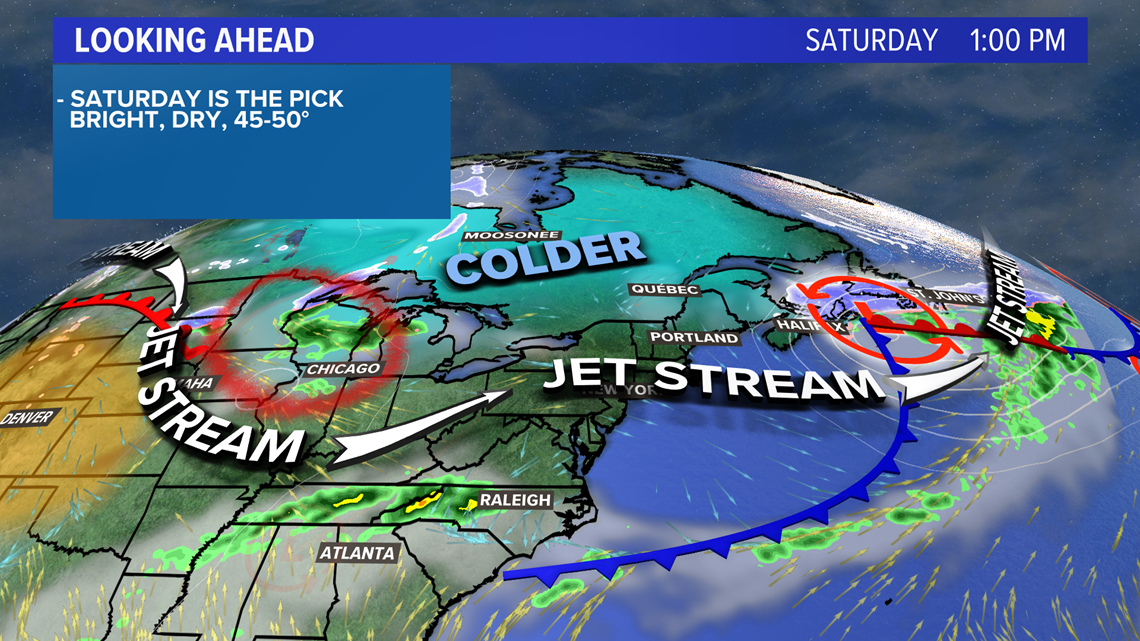 Saturday will be a pretty good day, all things considered. Wind gusts from Friday evening will subside and sunshine returns. Highs will be in the 40s and 50s.
Clouds increase overnight as Sunday's storm moves closer.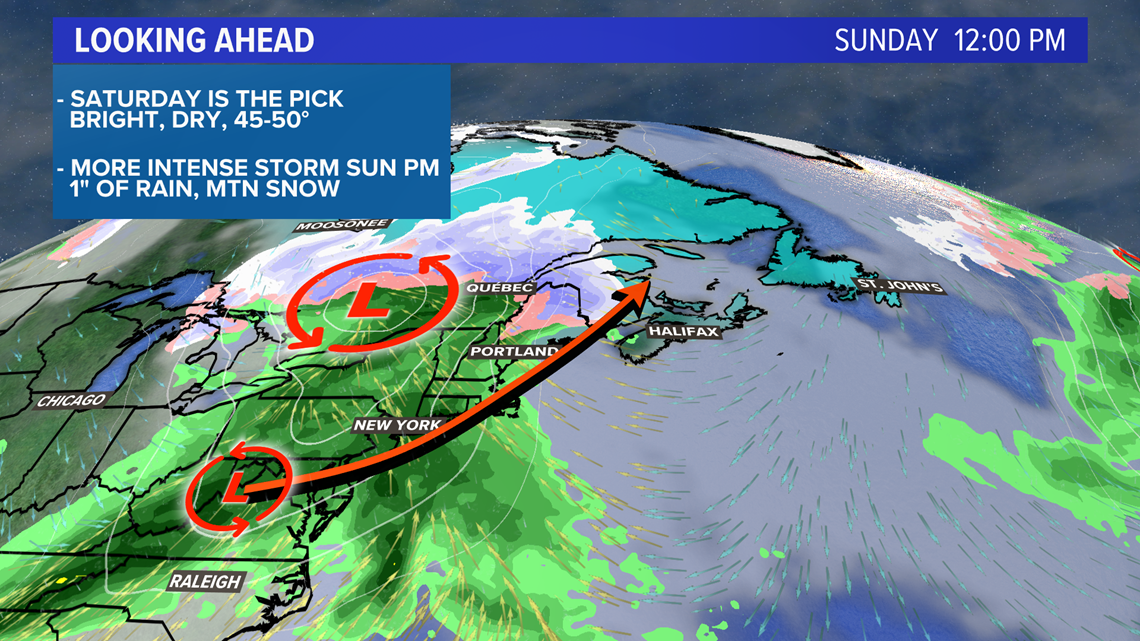 With the low tracking north and west of us, most Mainers will see a cold rain on Sunday. However, a coastal low develops, which will prevent the warm air from overspreading the whole state.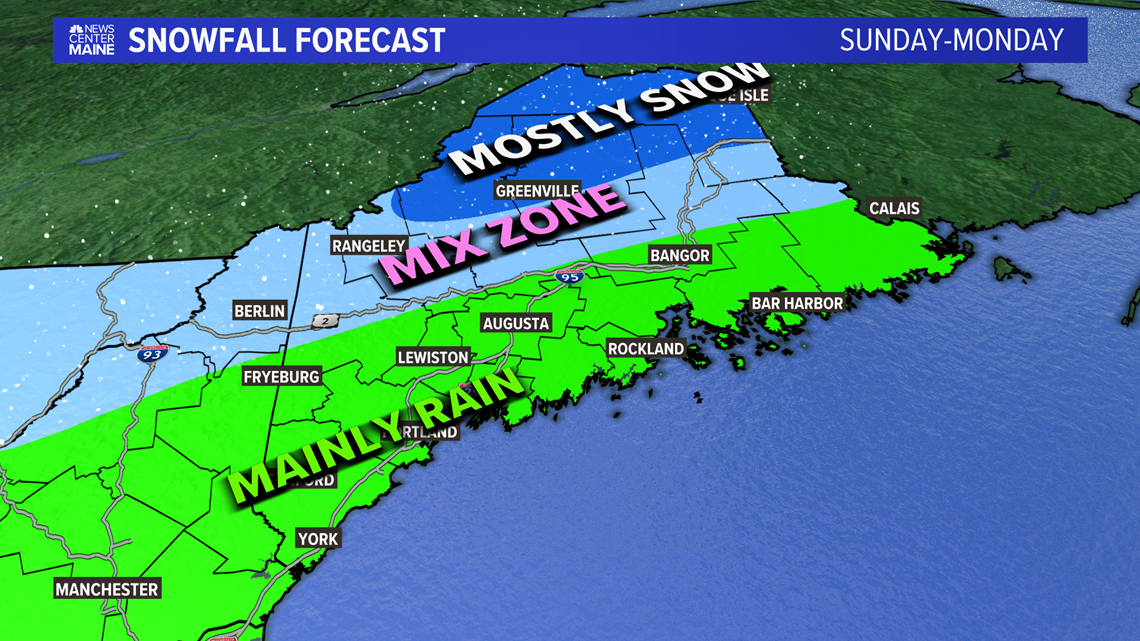 For now, the best chances for accumulating snow are limited to the higher terrain and areas north of Millinocket.
There could be some mixing in between. The overall chances of accumulation here are pretty low, though.
Behind this soaker, cooler air settles in for Monday. It could be fairly breezy, too.
Signals return for warmer weather on Tuesday and Wednesday, but the pattern looks increasingly unsettled after that.
For more forecast information, follow me on Twitter, @MikeSliferWX.