MAINE, USA — Forget rescheduling flights and stressing over driving this year. Well, at least forget about the weather-related stress, that is.
Remember that storm we've been talking about for the past week? The pattern is breaking in a favorable way, which will essentially keep Maine and New England on the cold and dry side of the system.
That should ensure easy travel on Tuesday and Wednesday in this region.
Even Thanksgiving Day itself is much improved over previous forecasts.
For now, I'm optimistic about Friday, but the pattern is definitely less clear that far out.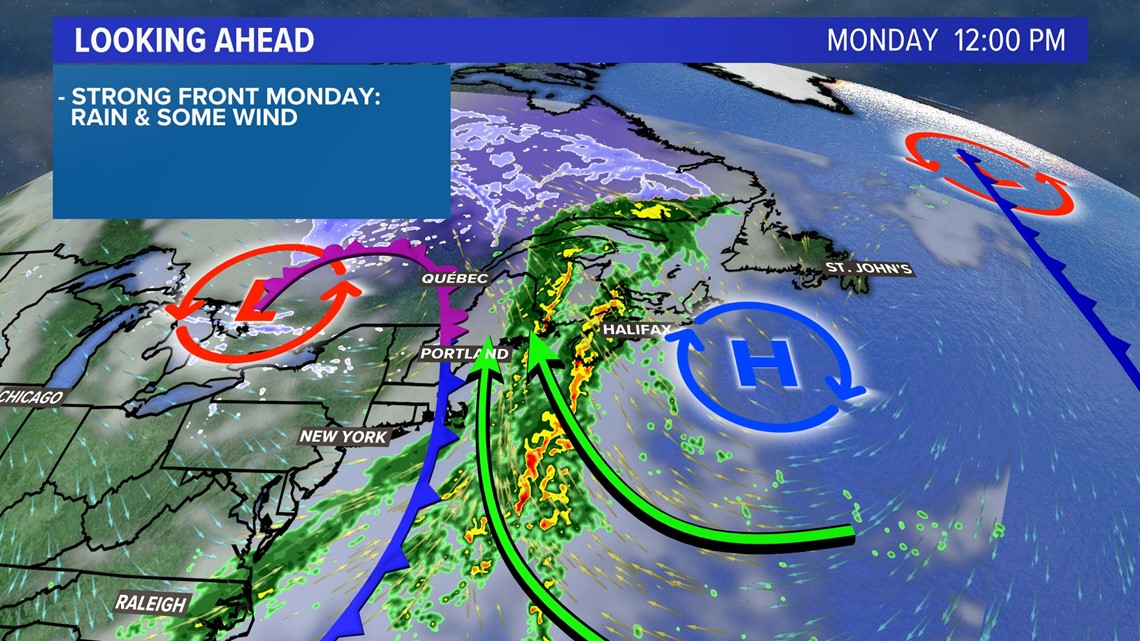 Monday is still going to be a washout.
Windswept rain is expected to last for most of the day, but weather conditions will improve by the evening.
Rain totals will likely be under an inch, so flooding won't be an issue. There could be more rain along the Midcoast and Downeast, but even there the issues should be avoided.
The strongest wind gusts will be around 25-35 mph, mostly at the coastline. Downeast coastal areas might get a few gusts to 40 mph but I do not anticipate big issues anywhere.
If you want to get on the road after sunset Monday, it should be smooth sailing. Or, driving.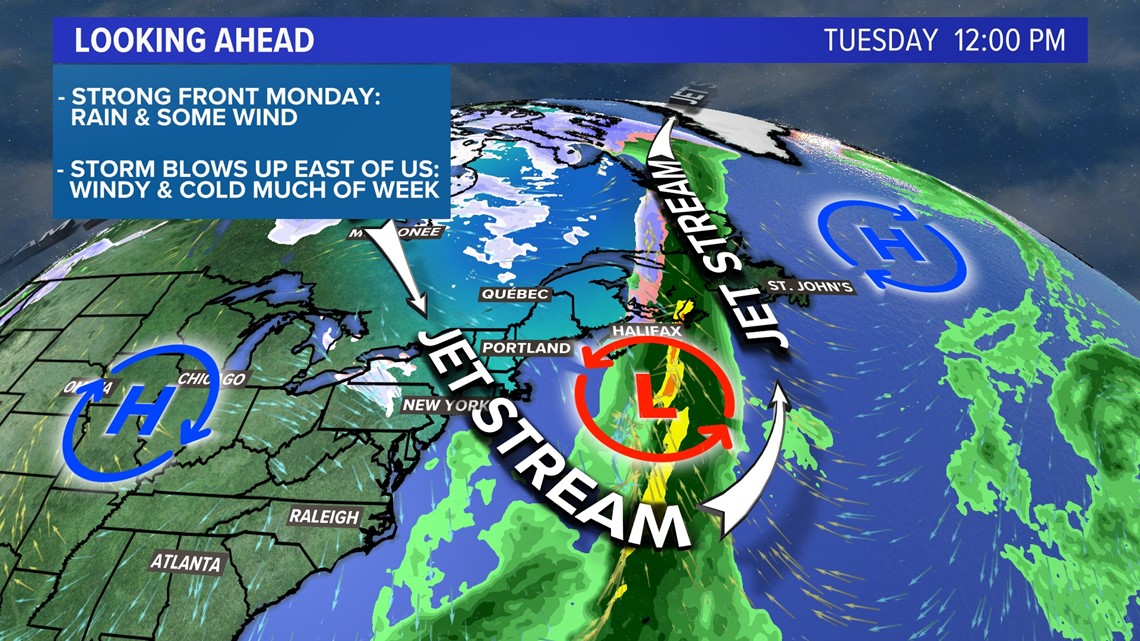 Tuesday looks cold and blustery. Highs will only be in the 35° to 40° range under partly cloudy skies.
Cars and planes will be able to travel as needed without any issues. Even if there is a bit of a crosswind at the runway, it shouldn't impact flights much.
Unless you're walking to your destination, you'll have pretty good weather for travel.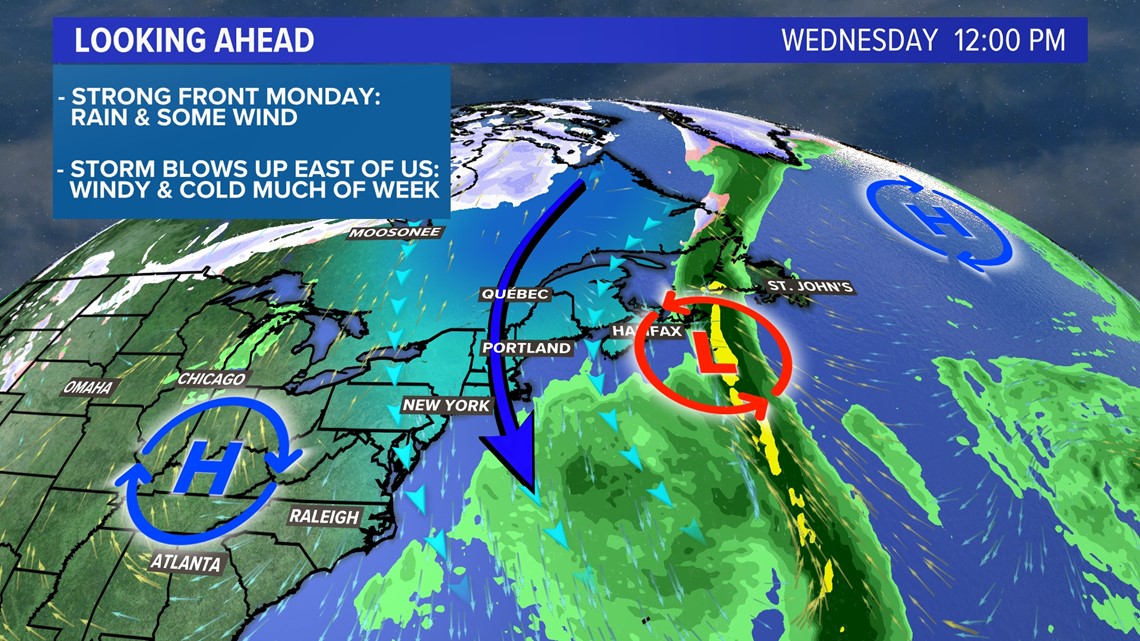 Wednesday features more of the same, but maybe a little less wind. It will be another sunny, cold day with a bit of a breeze.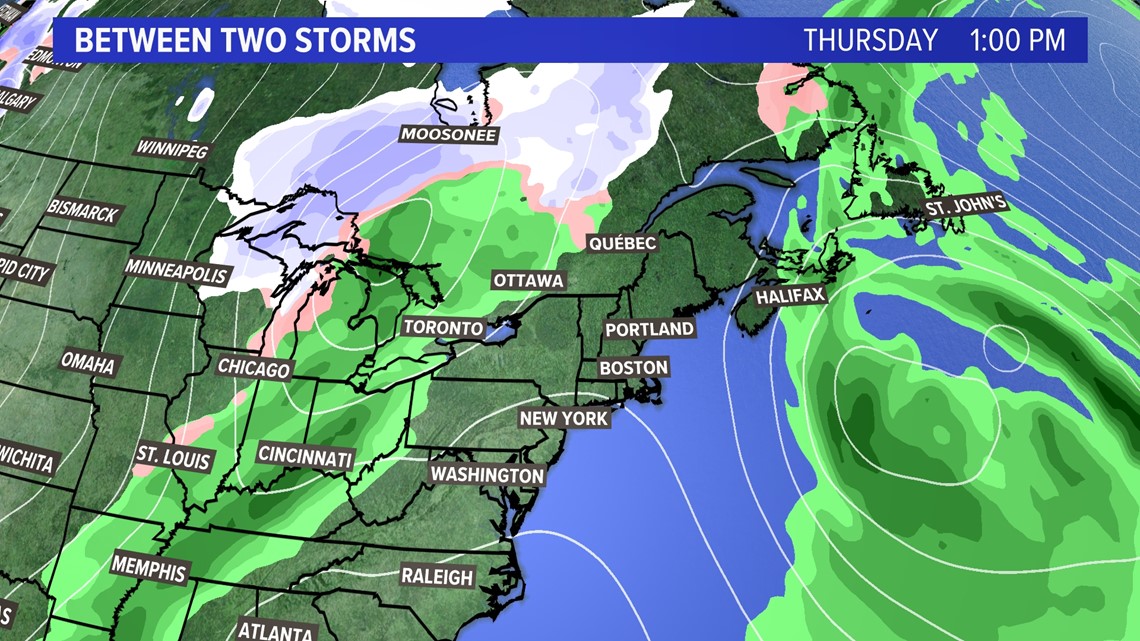 What about if you're traveling on the holiday?
Thanksgiving Day looks fine, too!
We'll be parked between two systems, with Monday's storm still affecting areas to our east and a new storm developing in the Midwest.
If you're traveling to the Great Lakes region, you might start to run into trouble on Thursday or Friday. However, New Englanders and Mainers alike will be totally fine staying local.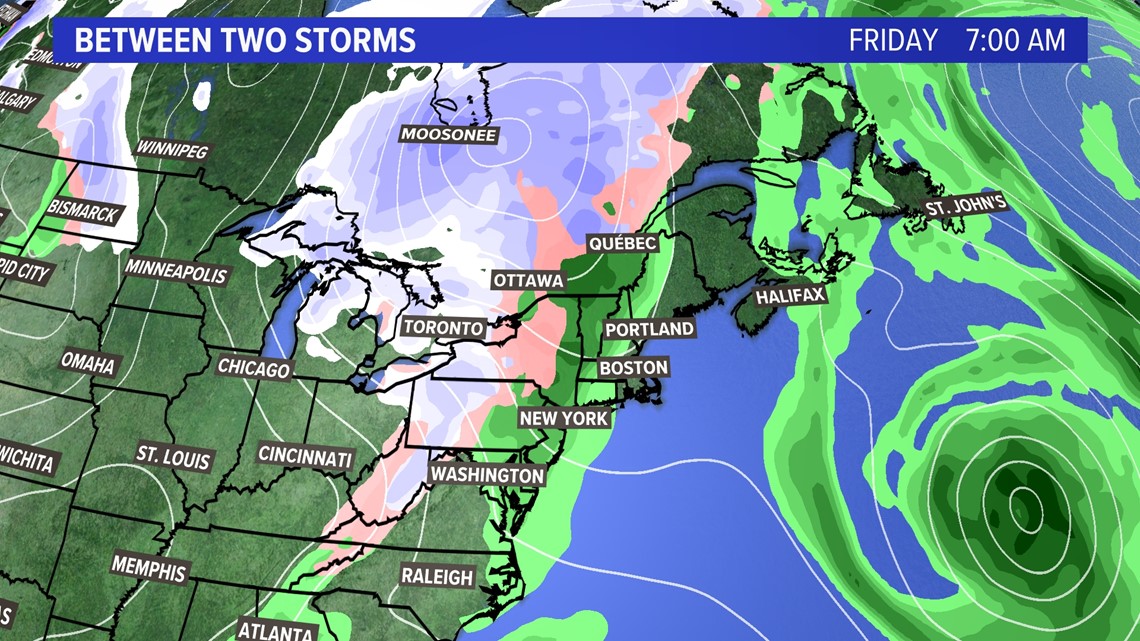 Friday gets more interesting because that storm system over the Great Lakes will be moving east.
Given how amplified the pattern is going to be, that's usually a sign to meteorologists that storms will move more slowly than they are modeled.
Monday's storm is a great example of this. Instead of rain beginning by Sunday evening, most will stay dry until late Sunday night or early Monday morning.
For now, I still think Friday will be okay. Saturday, though, may be rainy - or snowy - enough to make travel more difficult.
We'll cross that bridge once we get there, though. I'm just happy Thanksgiving travel will be pretty easy-going!
You can get more forecast info and weather data from me on Twitter, @MikeSliferWX.