MAINE, USA — The forecast remains fairly consistent from my last blog, but I still think it's important to communicate the local impacts one more time.
Teddy is a category 2 hurricane currently and is moving toward Bermuda. The forecast still keeps Teddy east of Maine, making landfall somewhere in Nova Scotia late Tuesday night.
As for Maine and New Hampshire, most of the impacts will be in the form of beach erosion and some inundation. Wind gusts will not be strong enough for damage locally, nor will there be much in the way of significant rainfall.
In other words, Teddy will not answer the growing drought problem in Maine.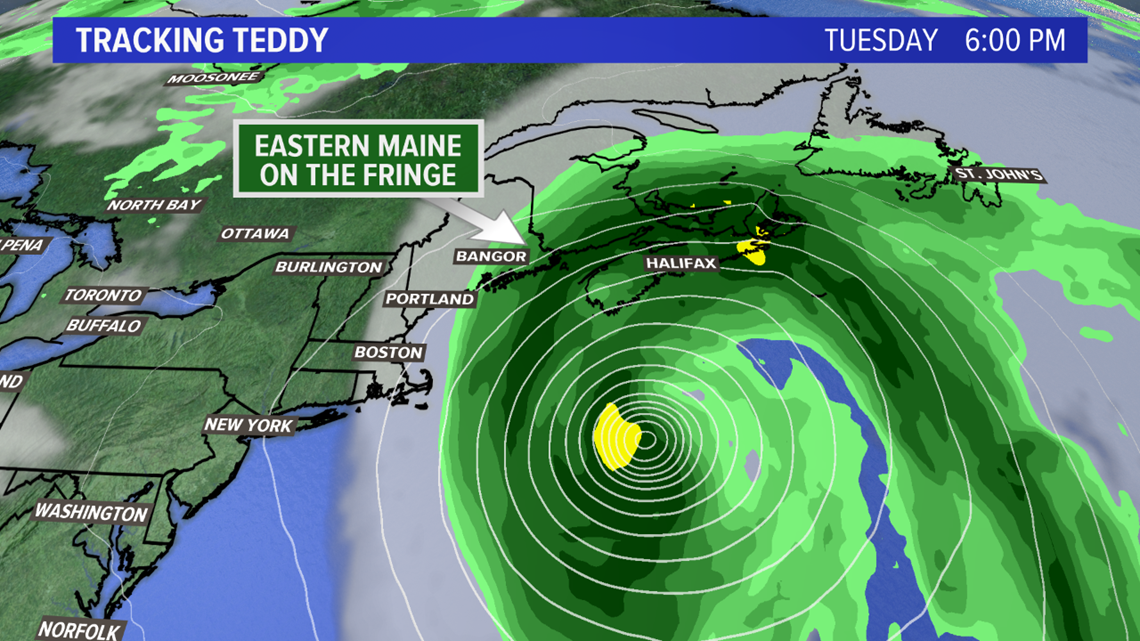 It's like rain on your wedding day
Or rather, it's not like rain on your wedding day.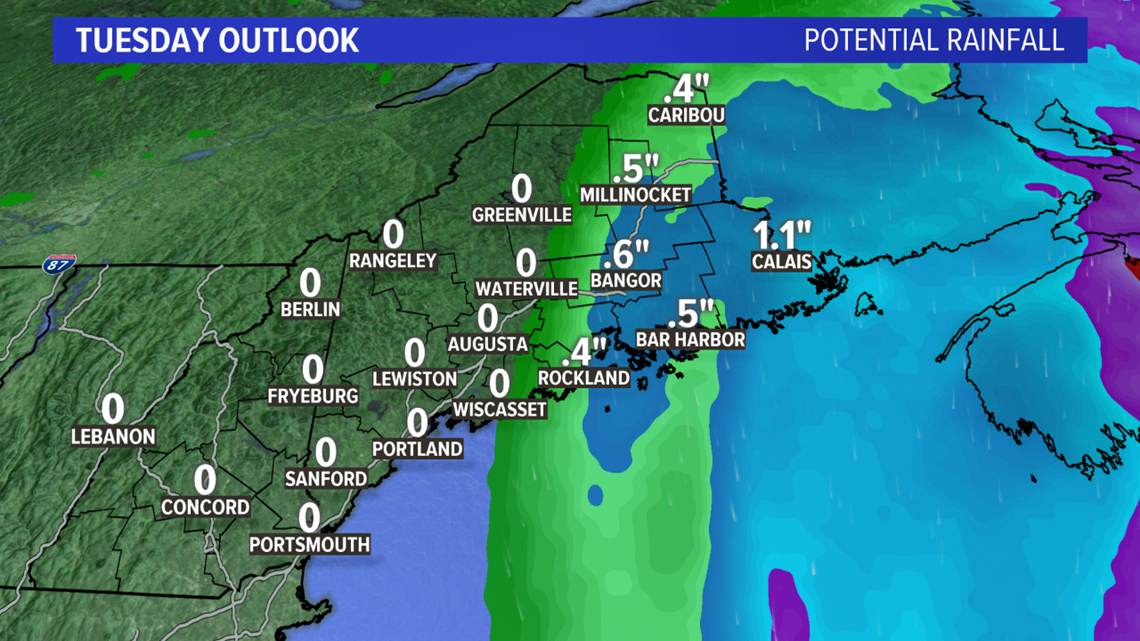 The best chance for accumulating rain is in eastern Maine.
Even there, the highest modeled totals will be near an inch from Calais to Eastport.
Personally, I think these numbers are a little high, too. Expect rain to fall east of Bangor with Downeast squeezing out a half inch or so. Eastern sections of the County will not see much rain from this at all.
The answer is blowin' in the wind
Honestly, I'm pretty happy that the strongest wind will not impact Maine or New Hampshire.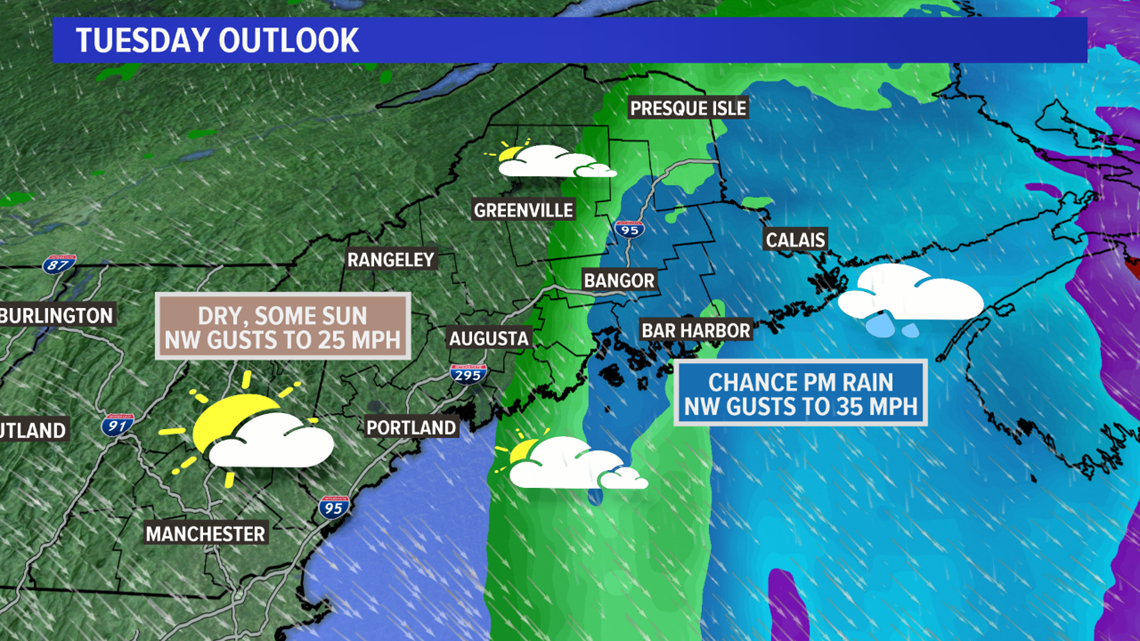 Western sections of Maine and northern New Hampshire will experience a stout northwest breeze. Most gusts stay below 25 miles per hour, so damage and power outages are unlikely.
Stronger wind gusts will be found in the eastern half of the state. There will be a line, roughly from the Penobscot Bay to Bangor to Millinocket and east, where gusts could be as high as 35 miles per hour.
Again, this is below damage thresholds, even with trees in full leaf. If you're in Lubec or Eastport, you might see a wind gust to 40 miles per hour or so.
Everybody's gone surfin', surfin' USA
Big waves are coming to Maine and New Hampshire coastlines on Tuesday.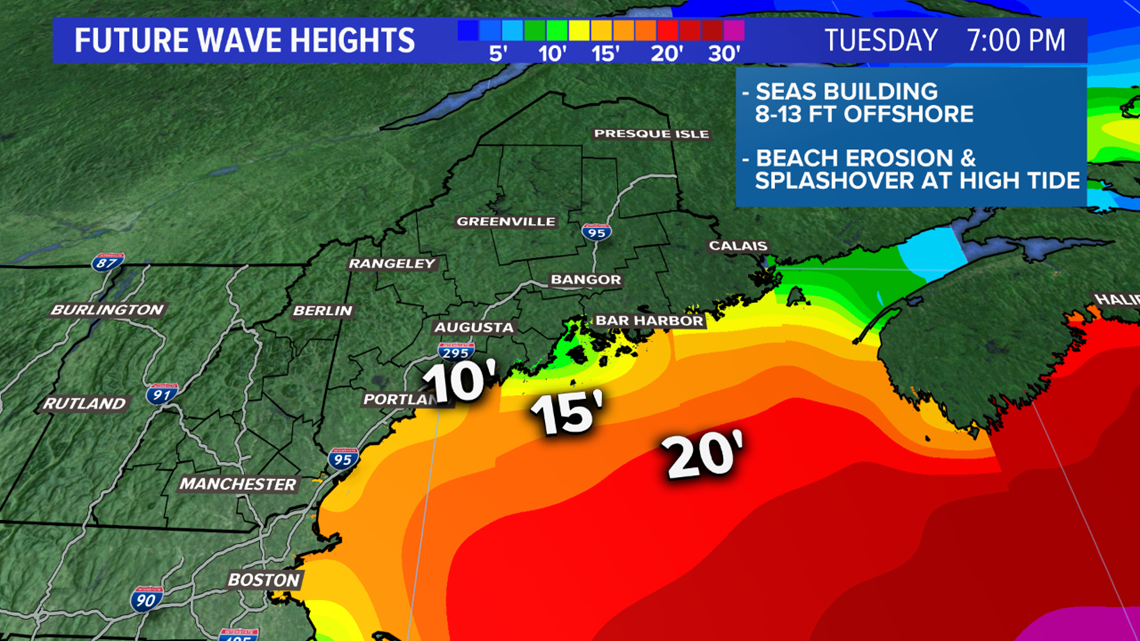 Wave heights will be in the 8 to 13 foot range.
Beach erosion is likely on Tuesday, especially in the afternoon.
Expect some splashover at high tide on Tuesday. High tide in Portland is at 3:39 p.m., and high tide in Bar Harbor is at 3:19 p.m.
Inundation is also expected in low-lying coastal areas on Tuesday. This includes downtown Portland. Check out Ryan's tweet for more info:
Wednesday will still be breezy, but the waves will subside a bit and sunshine returns.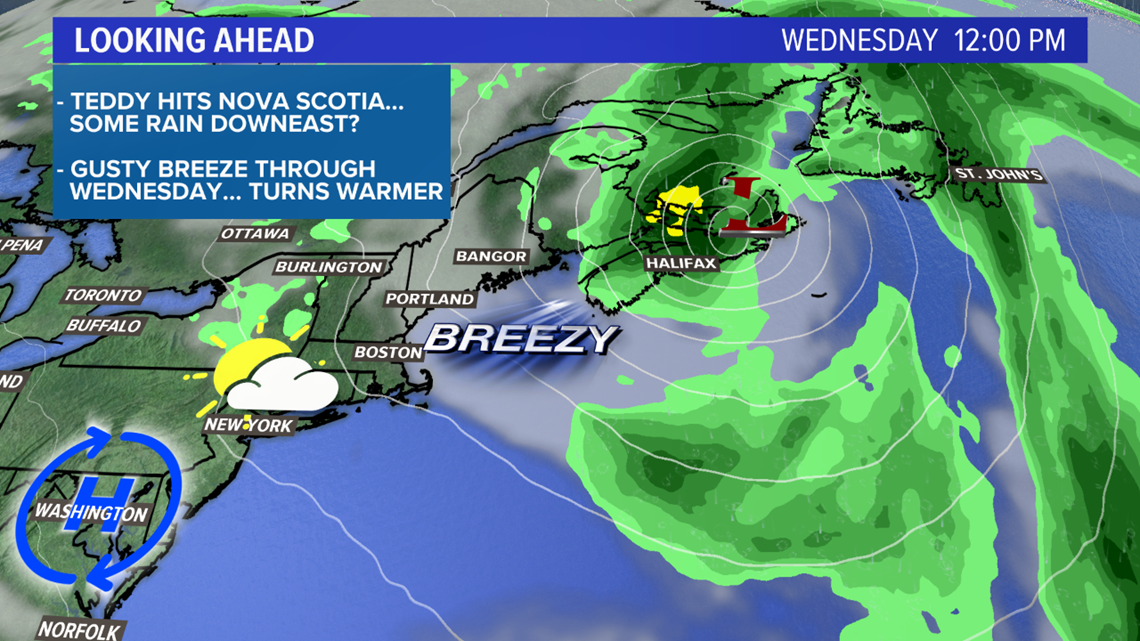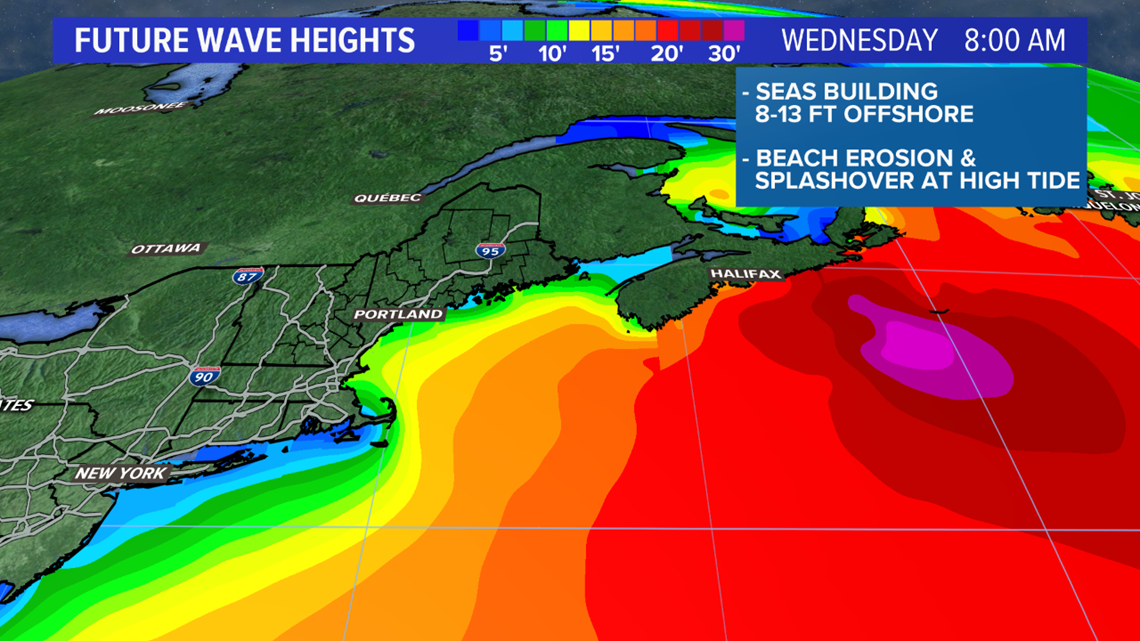 As a bonus for making it this far in the blog post, check out this week's temperature trend!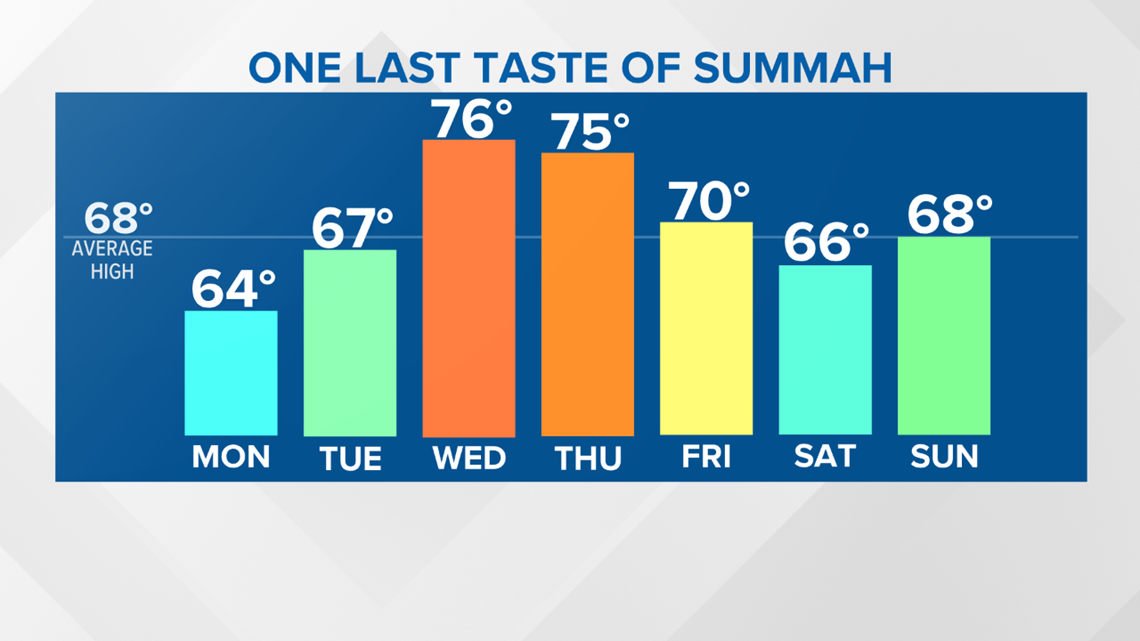 Big warm up for the middle and end of the week. Could be a nice taste of summer compared to the frosty mornings as of late.