MAINE, USA — Summer 2021: while it may seem like a paradox, this goes down as one of the wettest and warmest summers on record for a lot of Maine.
The exception is, of course, western areas still dealing with drought impacts.
Elsewhere, though, the amount of rainfall was quite impressive. Not only that, but summer 2021 was the most humid summer on record in Bangor. Portland also recorded one of its most humid summers.
The increased moisture, together with warm days and nights, led to quite a bit more activity from mosquitoes.
As Maine continues to record warmer months and higher humidity in the summers, "mosquito days" - or days when mosquitoes are active - are expected to increase as well.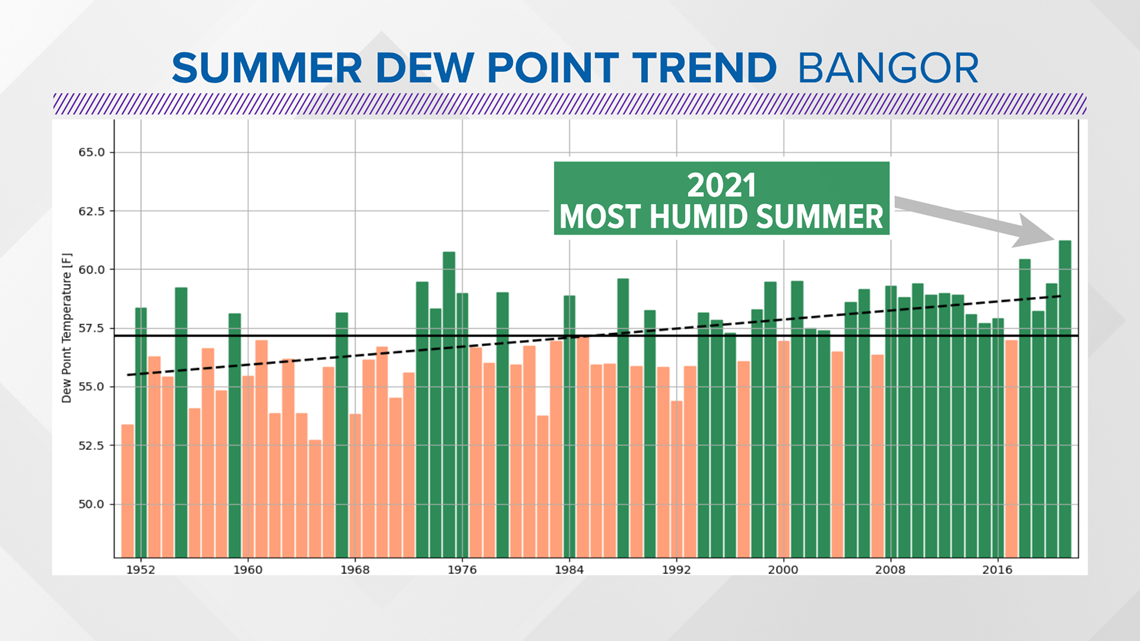 This chart is a record of all dew point observations in Bangor during the summer months. For these purposes, summer is defined as June 1 through August 31.
Summer 2021 in Bangor was the most humid on record. This chart also shows how summers have generally gotten more humid since the 1950s.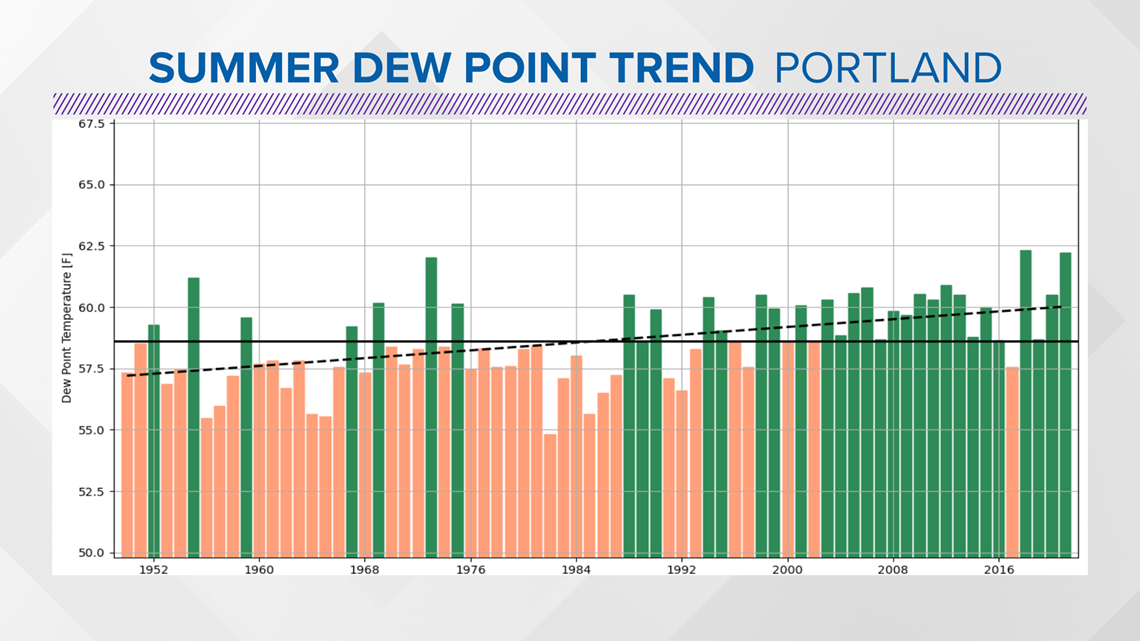 Portland also saw a very humid summer, with a similar trendline.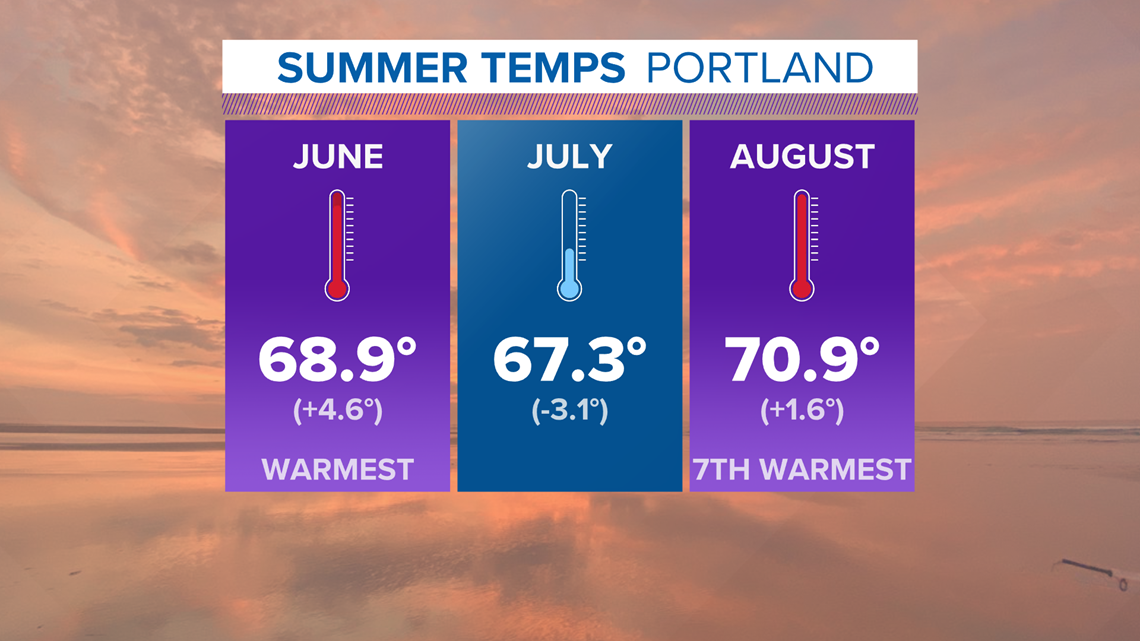 June and August ended up quite warm this summer, too.
June was the warmest on record in Portland, while August came in at 7th warmest.
July is the outlier here by a long shot. It was cool and quite wet.
This actually may have had a role in why the bugs thrived, though.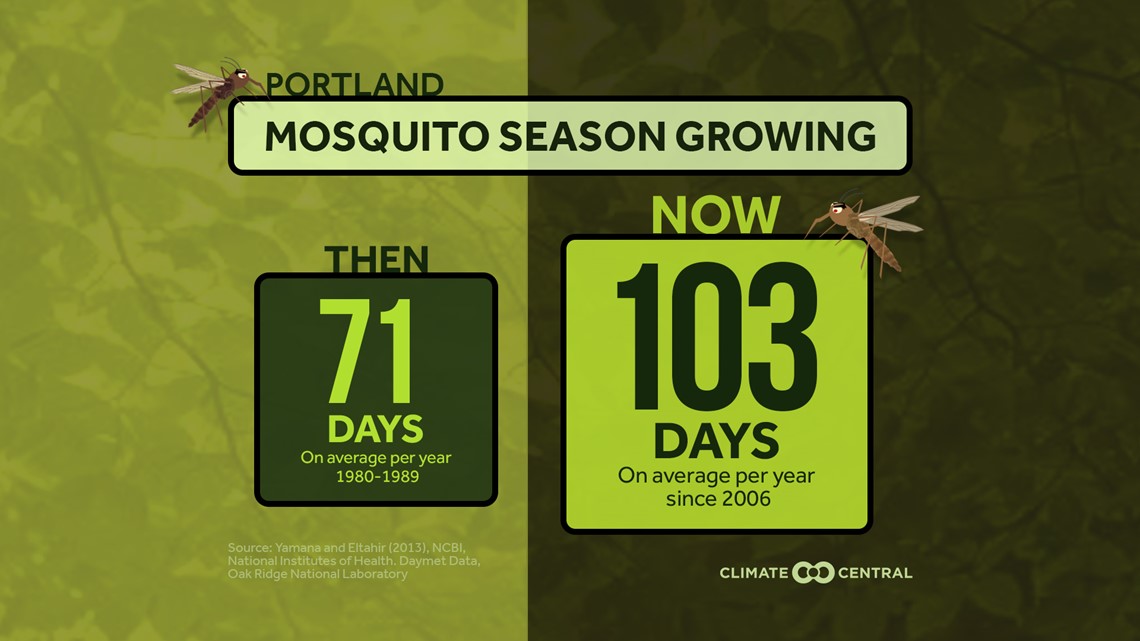 There are two ingredients that let mosquitoes thrive: moisture and warm temperatures.
Given the warming trend that has been noted in the summers, along with the increasing humidity, mosquito days are on the rise locally.
According to climatecentral.org, the optimal temperature range for mosquitoes is between 50°F and 95°F with high humidity.
This past summer played into all of these factors, plus the consistent rain made for ideal breeding environments. The Memorial Day Weekend deluge and active July weather gave mosquitoes plenty of places to breed.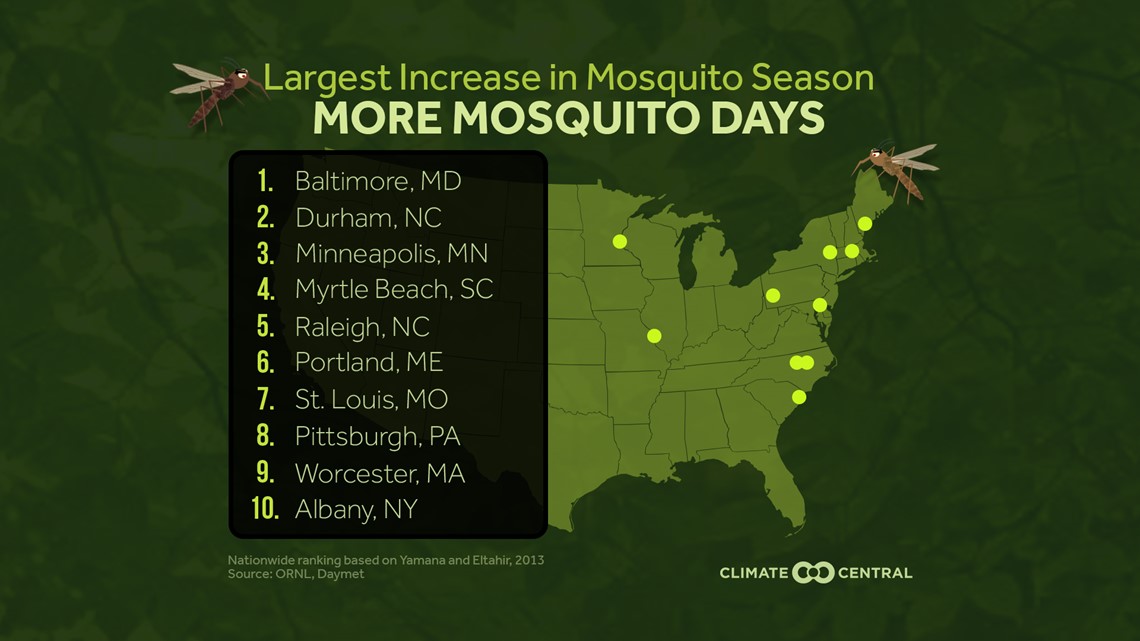 These observations are consistent with other cities, too. The biggest jumps in mosquito days are mostly across the northeast and Midwest. Portland, Maine, currently ranks number 5. This data is comparing the decade of 1980-1989 to data from 2006-2015. This study was published in 2016.
While summer 2021 alone can't help with future predictions, it's certainly a stat that's worth watching.
If you need me, I'll be buying bug spray on clearance to stock up before next spring.