MAINE, USA — It's the unofficial start of summer! Mother Nature seems to have gotten the memo, too.
Humidity is high already today, and showers are passing this morning. Track them here on our radar. Once those wrap up, the atmosphere is going to be primed for a line of strong to severe storms, as a cold front rolls in Saturday afternoon.
I know a lot of people have plans for the holiday weekend and are trying to make up for the abysmal weather last year. While there will be a chunk of dry time today, it's very important to keep an eye to the sky this afternoon.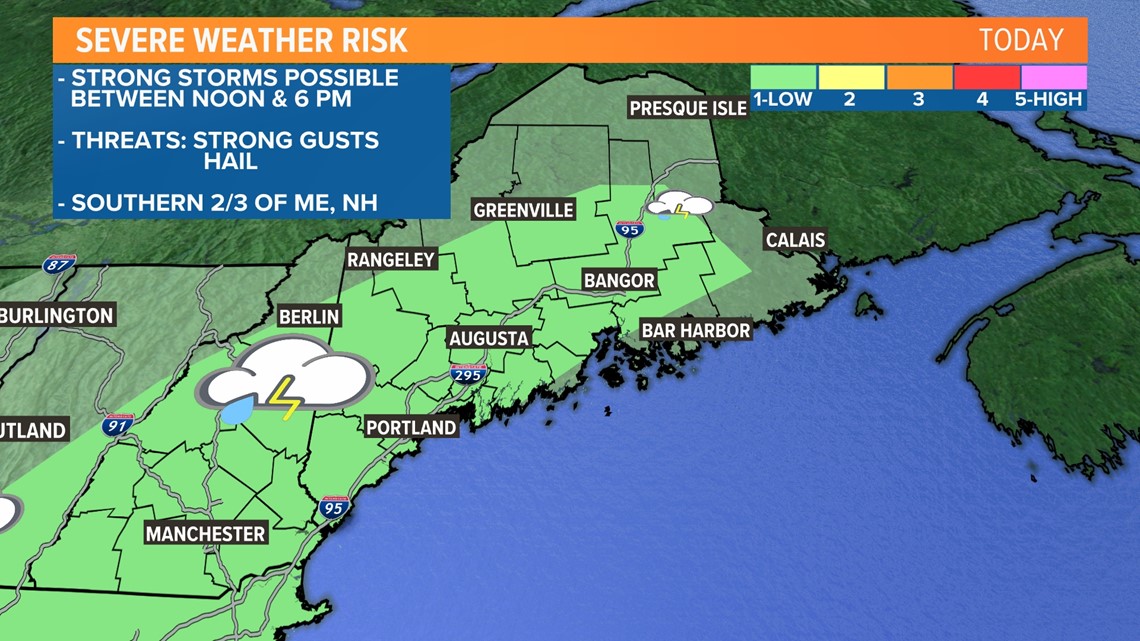 A cold front rolls through today, popping off the first storms in the mountains around noon.
These first storms are not expected to be severe.
As they keep pushing south, though, strong wind gusts and hail will be more likely.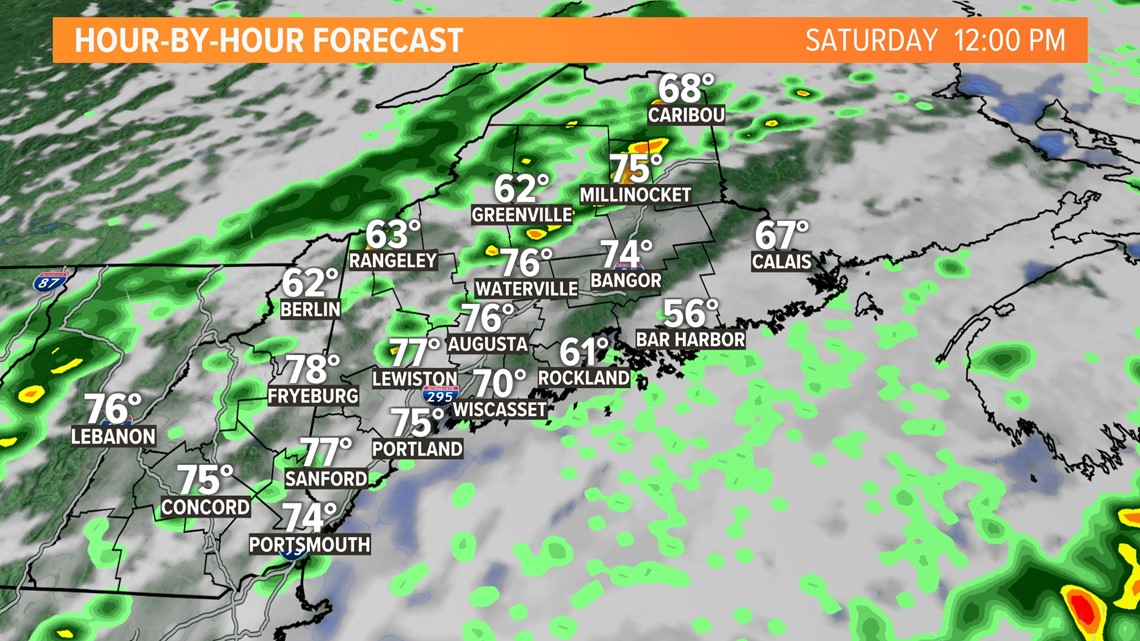 A line of storms will form along the front in the early afternoon, stretching from the County to York.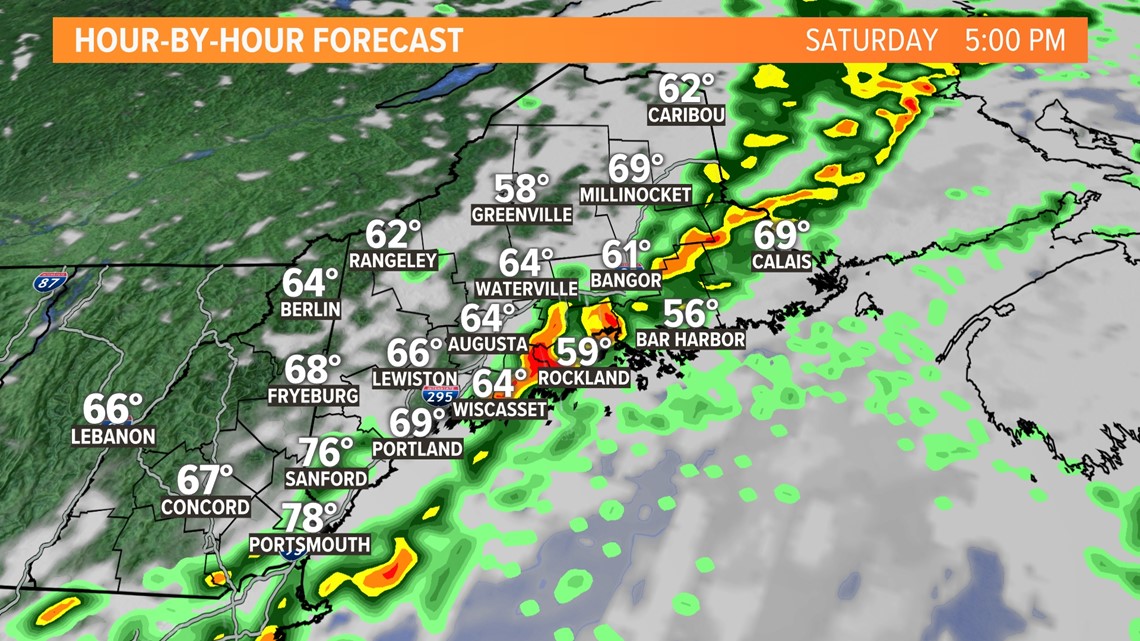 These storms advance southeast along the front. By 6 or 7 in the evening, the storms will be moving into more stable air Downeast.
I expect these storms will weaken significantly, but it still could be a nice drink of water for some of the parched coastal areas in Washington county.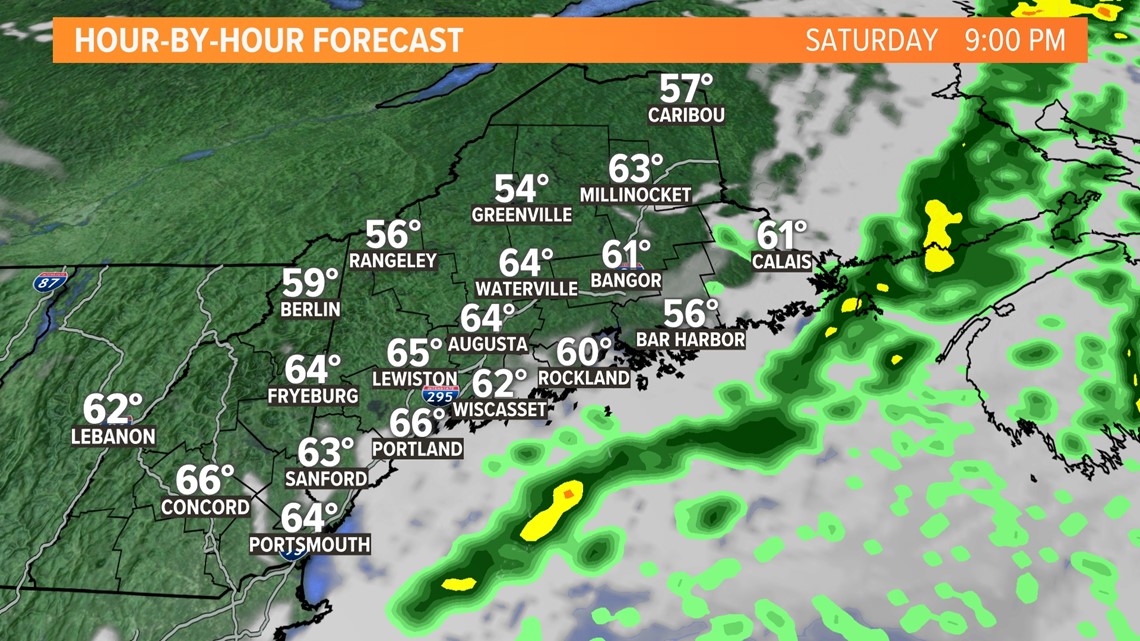 Gorgeous weather returns behind this front with lots of sun and warm weather on tap for Sunday and Monday.
Have a safe holiday weekend. If you have outdoor plans, you may want to just hold off until Sunday and Monday to celebrate.