MAINE, USA — It has been a busy week for severe weather in Maine and New Hampshire.
With one last day of hot and humid air locked in place, severe weather conditions return again Monday afternoon.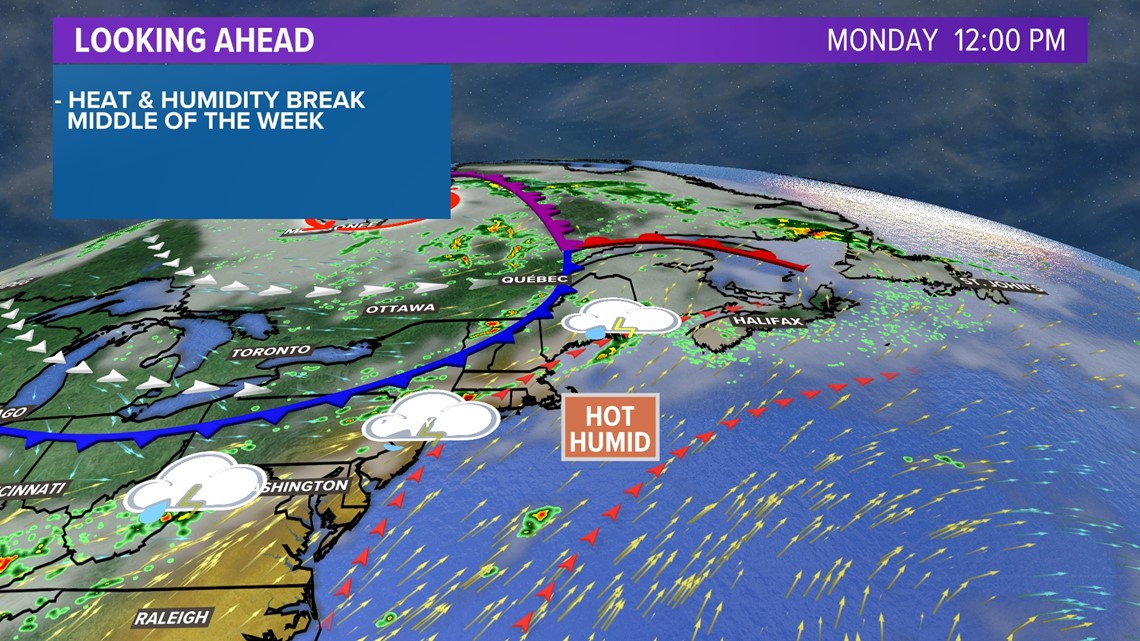 A cold front rolls in Monday afternoon.
Ahead of the front, showers and thick clouds are expected to stick around a bit.
However, the air will still be loaded with moisture. Dew points will be well into the 60s, if not the low 70s.
If the sun can come out between these showers and the cold front, which seems pretty likely right now, temperatures will spike, and there will be plenty of fuel for thunderstorms.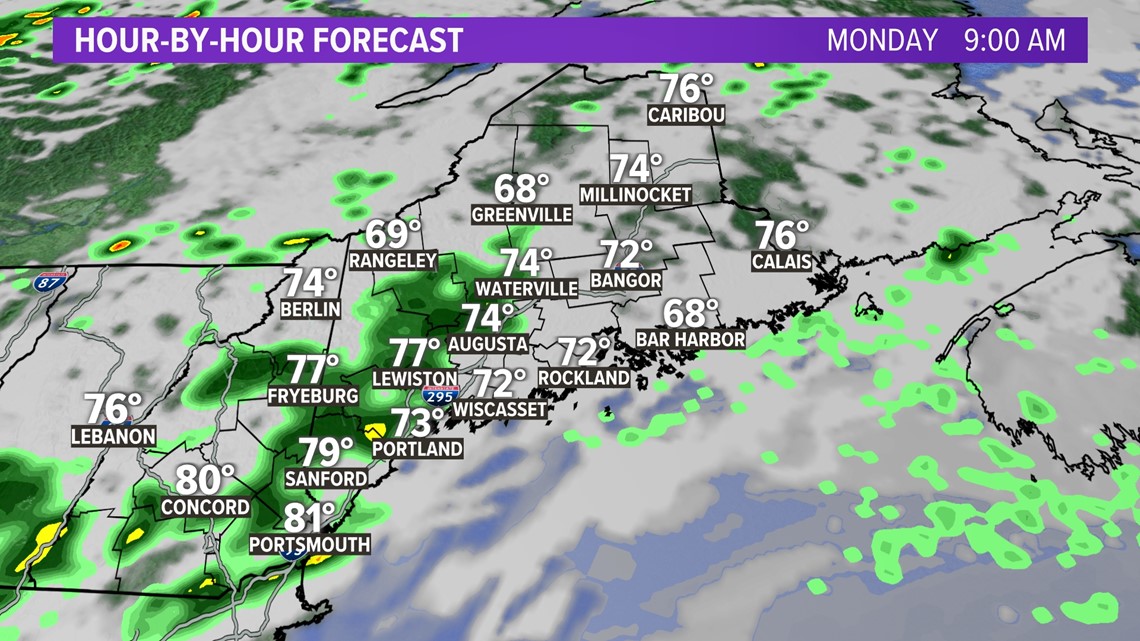 Things should be quiet from 9 a.m. to noon.
Shortly thereafter, the front pushes south and plows into hot, humid air.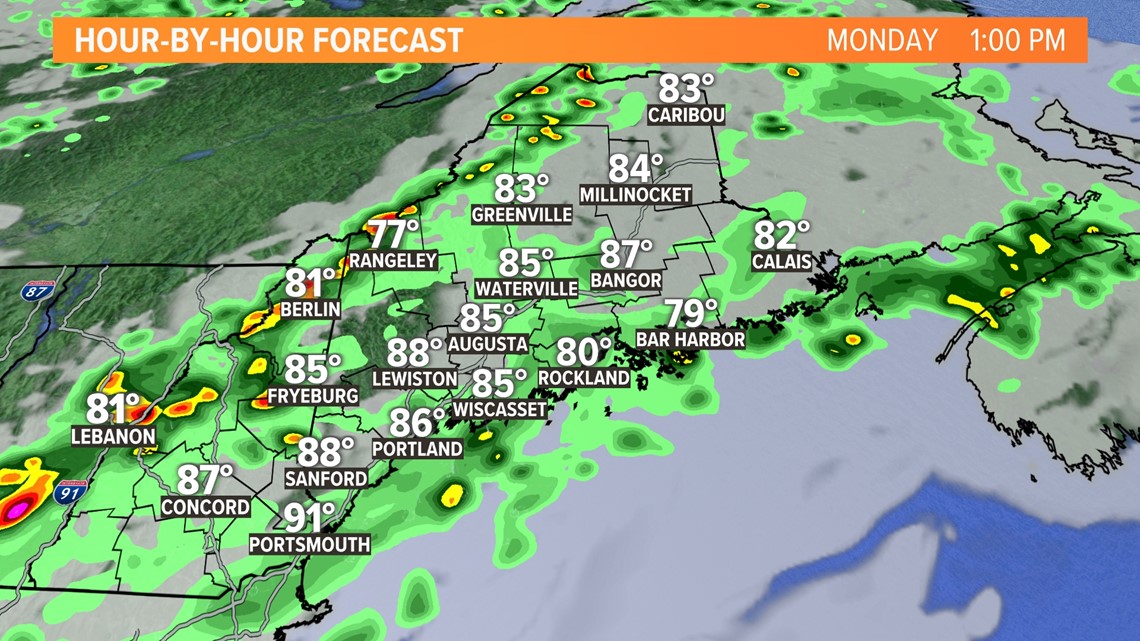 This is where some of the uncertainty comes into play.
If the sun pops back, temperatures will spike and humidity will be very high.
Even without the sun, there could be some fuel for thunderstorms. The first storms will be moving into Maine between noon and 1 p.m.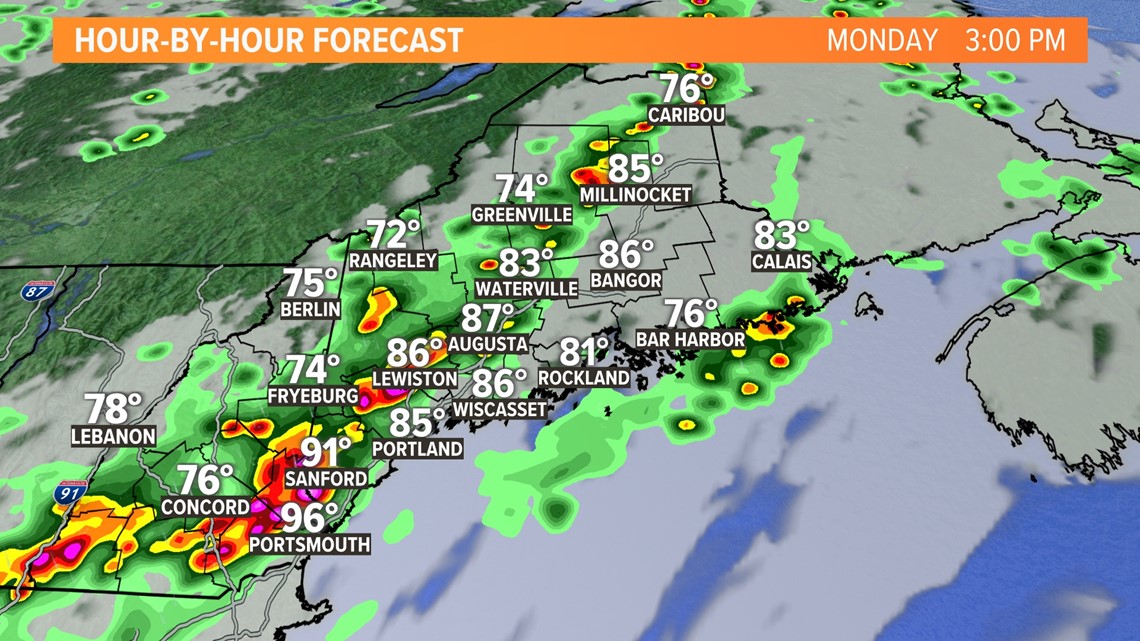 Storms move out of the mountains and foothills as the front pushes south. Central Maine will likely see storms moving through at the start of rush hour.
Heavy rain and strong wind gusts will be possible as these storms roll in.
During rush hour, storms are expected in York and Cumberland counties, including the Portland metro area.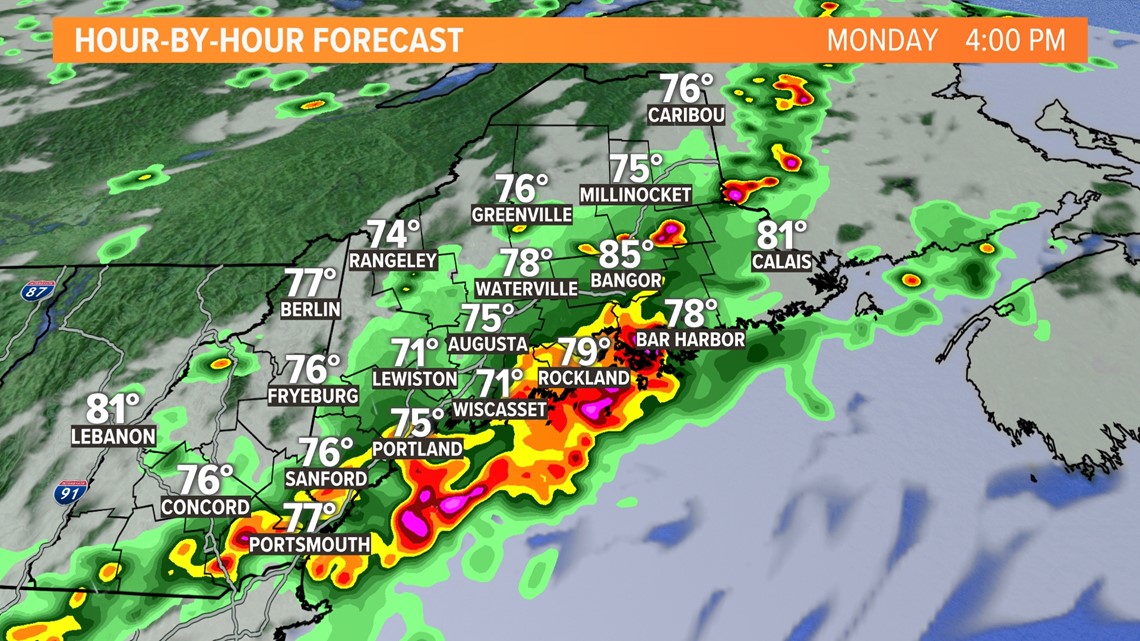 After 4 or 5 p.m., storms are expected in Greater Bangor and will continue to move Down East.
Given the wind direction, onshore flow is less likely. Strong storms are possible all the way to the coastline Down East, too.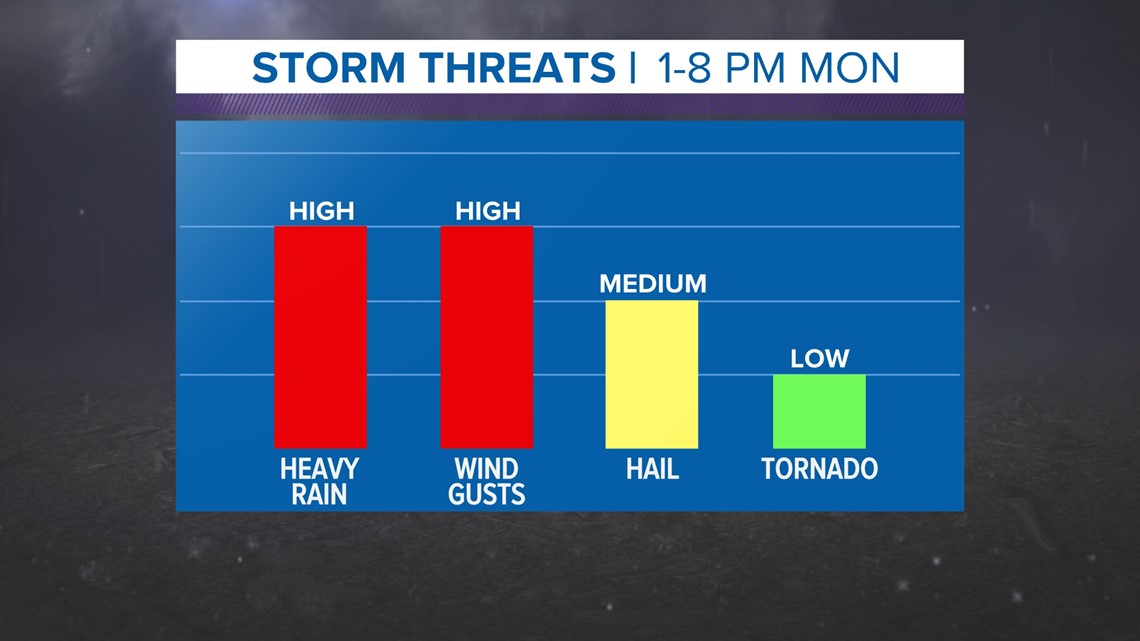 Torrential rain and strong wind gusts are certainly the biggest risks Tuesday.
Some isolated high water issues are possible under the heaviest showers.
Hail is also expected under the strongest storms.
And, as we said Thursday, a weak isolated tornado is possible.
These impacts are possible area-wide.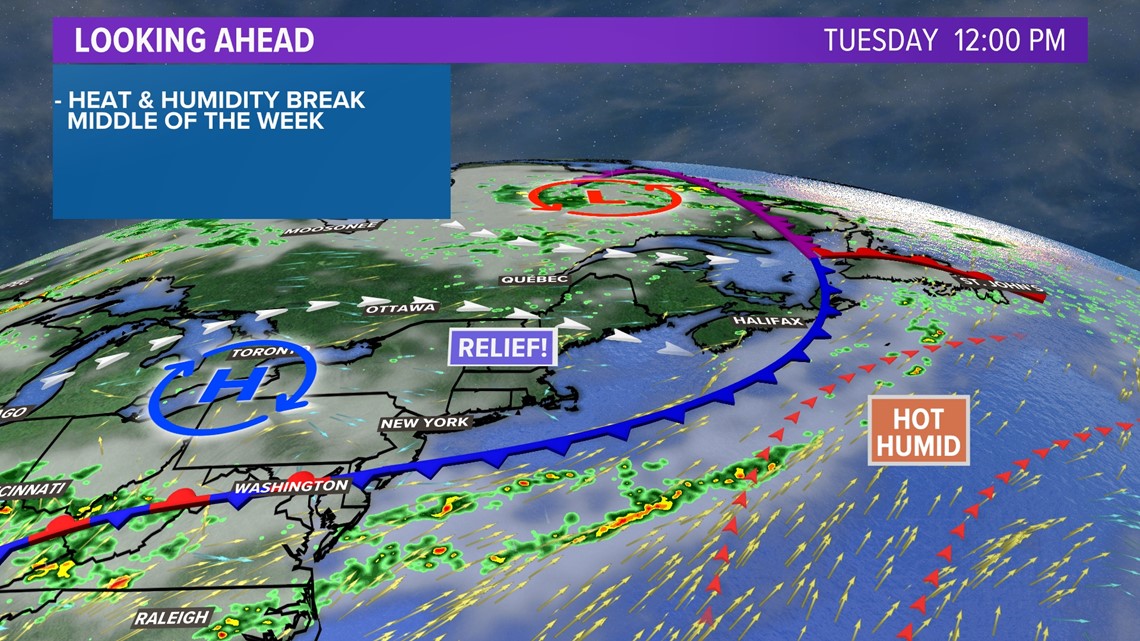 While this afternoon looks active, it will bring a ton of relief for Tuesday.
Low humidity and sunshine are back in the forecast after what has been a pretty hot stretch.
You can always get the latest from me, too.