MAINE, USA — NEWS CENTER Maine meteorologists are tracking a severe thunderstorm in central Aroostook County Monday afternoon. A tornado warning expired at 5:45 p.m. The tornado warning issued for northwestern Somerset County expired at 5:15 p.m.
A severe thunderstorm warning is in effect for Aroostook County, including Presque Isle, Caribou, and Fort Fairfield, until 6:30 p.m.
Tornado warning damage in Limestone
A tornado warning means a severe thunderstorm is capable of producing a tornado. The safest place to be in a tornado is in the lowest level of your home, away from windows.
This warning is in a particularly rural part of Maine. If you have friends or family in the northern Maine woods, give them a call and try to get in touch with them to encourage them to find shelter.
What to do during a tornado warning:
Get to the lowest level of the building or home you're in
Stay away from windows, doors, and outside walls
Use pillows, blankets, and helmets for protection
Follow NEWS CENTER Maine meteorologists on Twitter for the latest updates:
Another day, another severe weather threat. This time, the focus is on western Maine and northern New Hampshire.
There is a caveat to this forecast that makes it slightly more interesting than our typical severe weather days: A warm front is currently pushing north through Maine. Along this front, there is enhanced low-level helicity. In other words, storms that fire along the front will have a little bit more rotation to work with, which could result in strong, organized storms.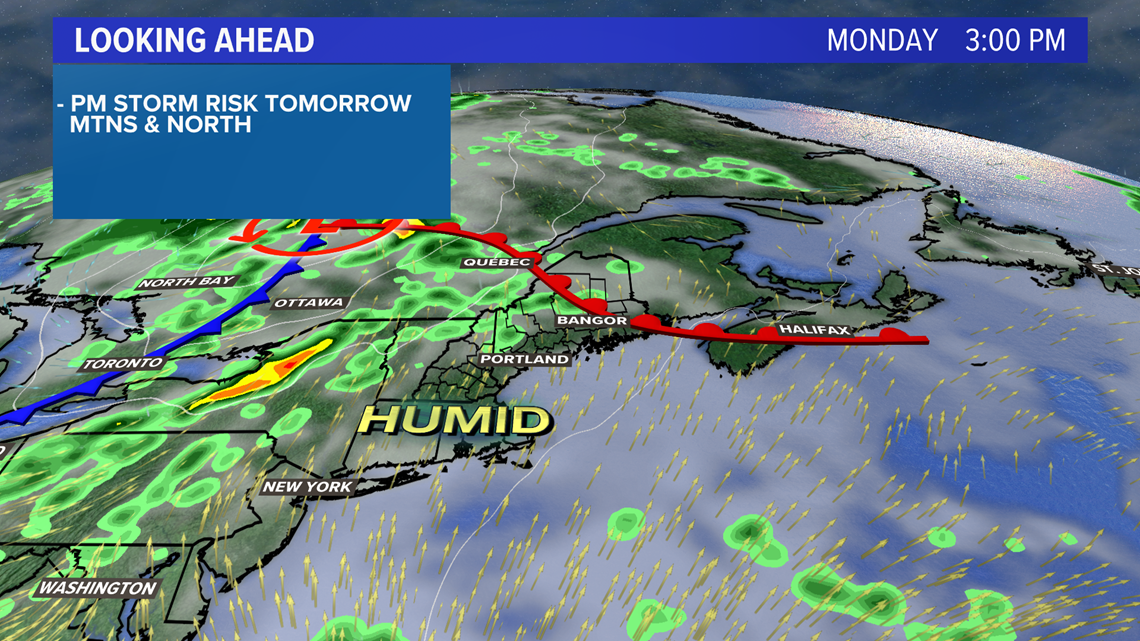 Any storms that fire along this front will have to be monitored. These will generally be between 2 p.m. and 4 p.m. Chances to see a storm are greatest near Route 2 in New Hampshire and western Maine. The threat is still there, though not as high, through central Maine and into the highlands. Eastern Maine will not be as likely to see a strong storm along the warm front.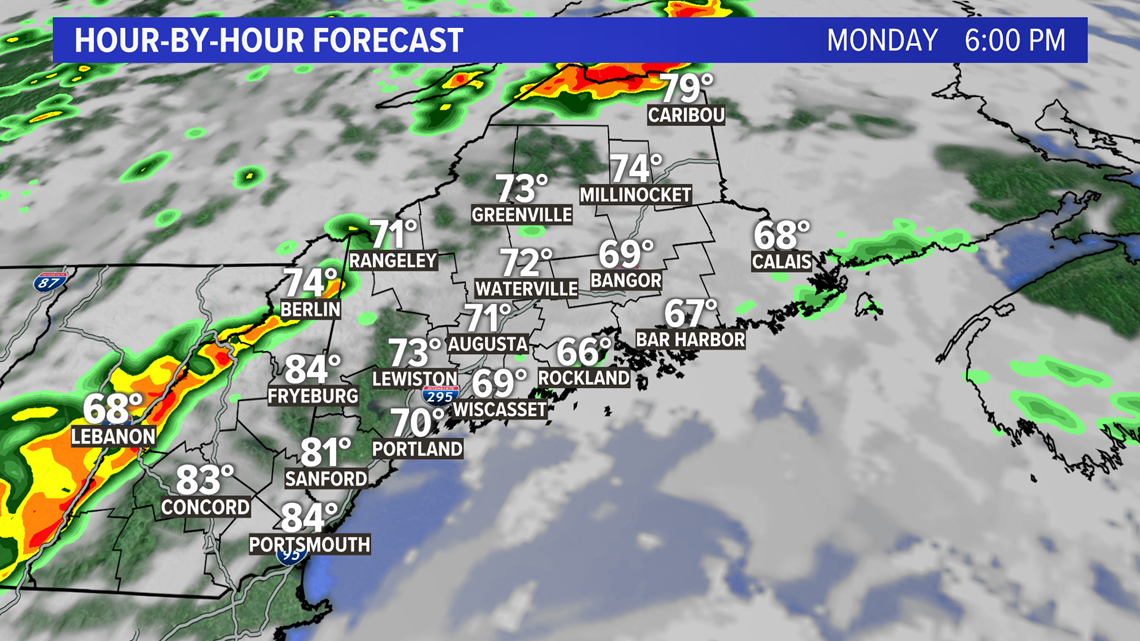 After 5 or 6 p.m., a second line of storms will move through ahead of the cold front.
These storms could also be pretty gusty as they pass through and will feature some heavy rain.
Most of this will be centered on western Maine since the front is a little too slow to fire storms off elsewhere. The sun will have set by the time it moves in and there will not be as much energy east of the mountains.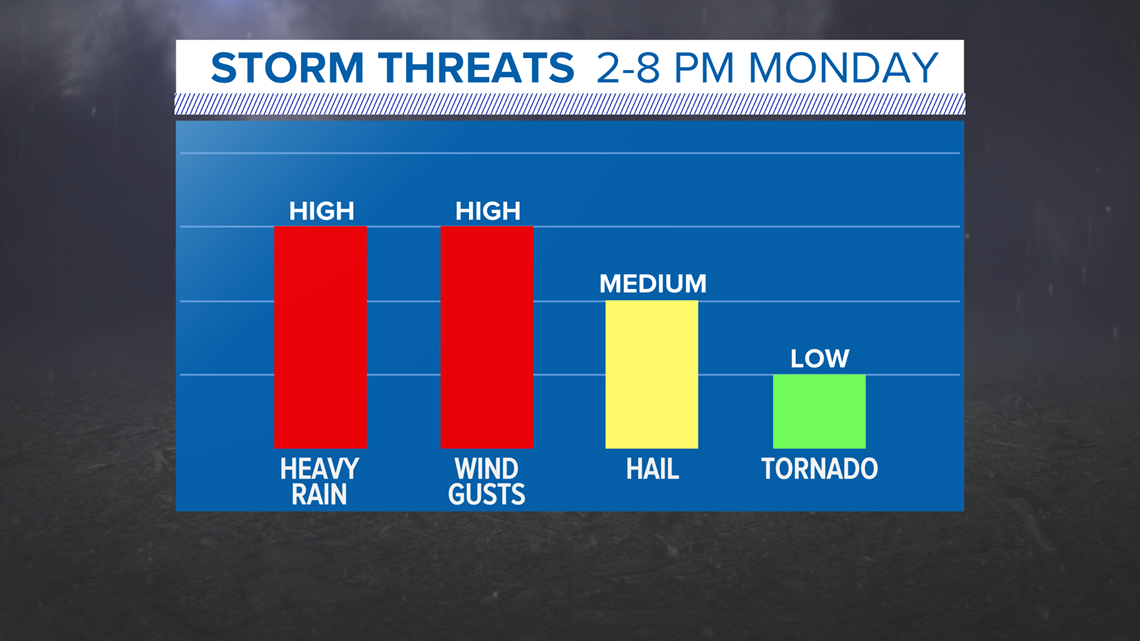 Heavy rain is likely with these storms, which could cause some isolated high water issues in areas of poor drainage.
I know, I know ... we're in a drought, and we're worried about flooding?!
The amount of water in the atmosphere is wicked high, so any storms that pop will feature very heavy rain.
Watch for strong wind gusts and maybe some hail, too. Wind gusts are still my biggest concern, especially since some communities in central Maine just fixed the damage from Saturday's storm.
Last but not least, we have the tornado risk.
The risk for a spin-up tornado is quite low. However, the environment around the warm front supports some extra rotation. I still think a tornado-warned storm is unlikely, but it's something that we need to monitor.