MAINE, Maine — By now you know about the storm coming our way tonight into Thursday.
Todd covers all the bases in his blog here.
Let's focus specifically on the wind and power outage threat.
The window of time for power outages and wind damage is actually pretty small, only lasting about three or four hours tomorrow morning.
A low-level jet will be screaming a couple of thousand feet above our heads, and the strongest winds will likely accompany the heaviest rain.
Coastal Plain and Southern Maine:
Worst wind expected 4 a.m. to 8 a.m. Thursday.
50 to 60 mph wind gusts are likely. Widespread power outages will occur if winds reach this strength. If the winds stay below 50 mph, the outages will be a bit less numerous and more scattered. Either way, it's a good idea to prepare for an outage. This is where the risk is highest. A High Wind Watch has been issued.
In York County and southern New Hampshire, it may be a bit sooner (2 a.m. to 6 a.m.). The wind will settle down pretty quickly after this time.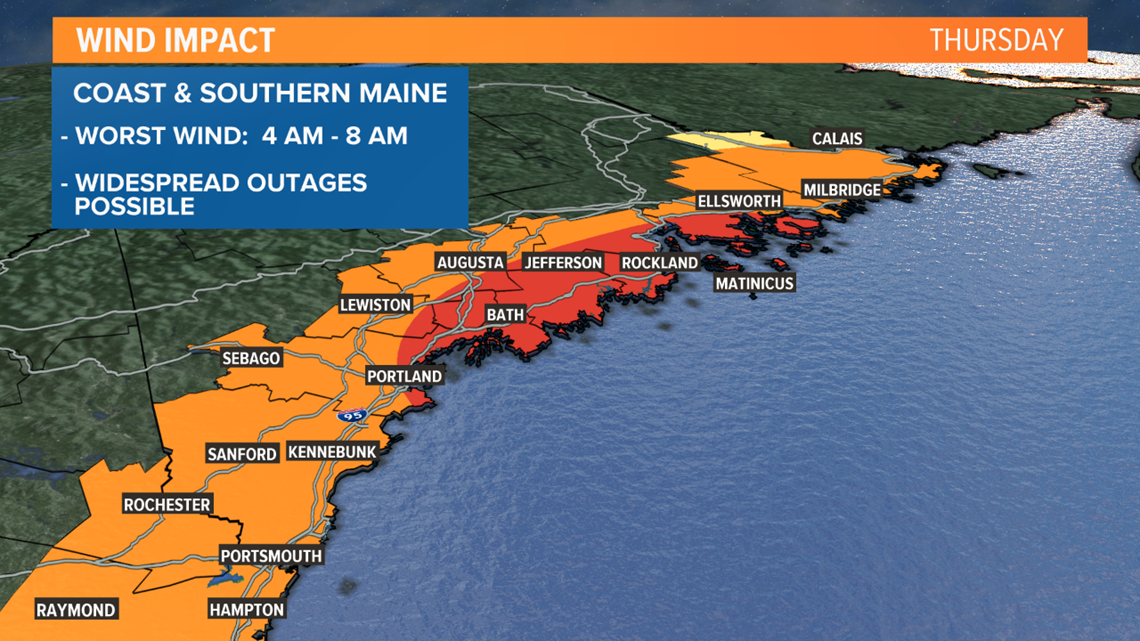 Inland and Northern Maine:
Worst wind expected 8 a.m. to Noon Thursday.
40 mph wind gusts are likely. Scattered power outages are possible, given there are still leaves on the tress, but the interior part of the state should avoid major issues.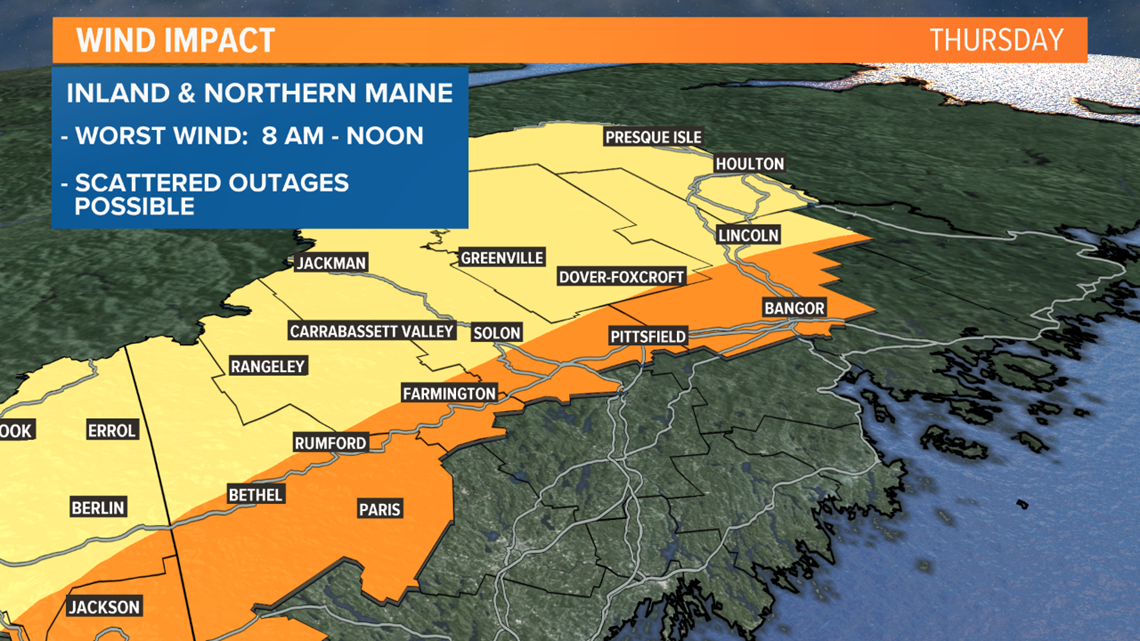 Some things to consider today:
Charge your cell phone tonight.
Secure outdoor furniture and any Halloween or fall decorations.
School delays or closings are possible, if schools don't have power in the morning.
We've been through worse storms before, but a power outage in the morning is no fun. Stay with us, we'll keep you updated.