Even though temperatures hit the 50s and low 60s this weekend, snow is on the way to start the week.
The first showers will move into western Maine around midnight. It may start out as rain, but the air will cool as heavier precipitation moves in.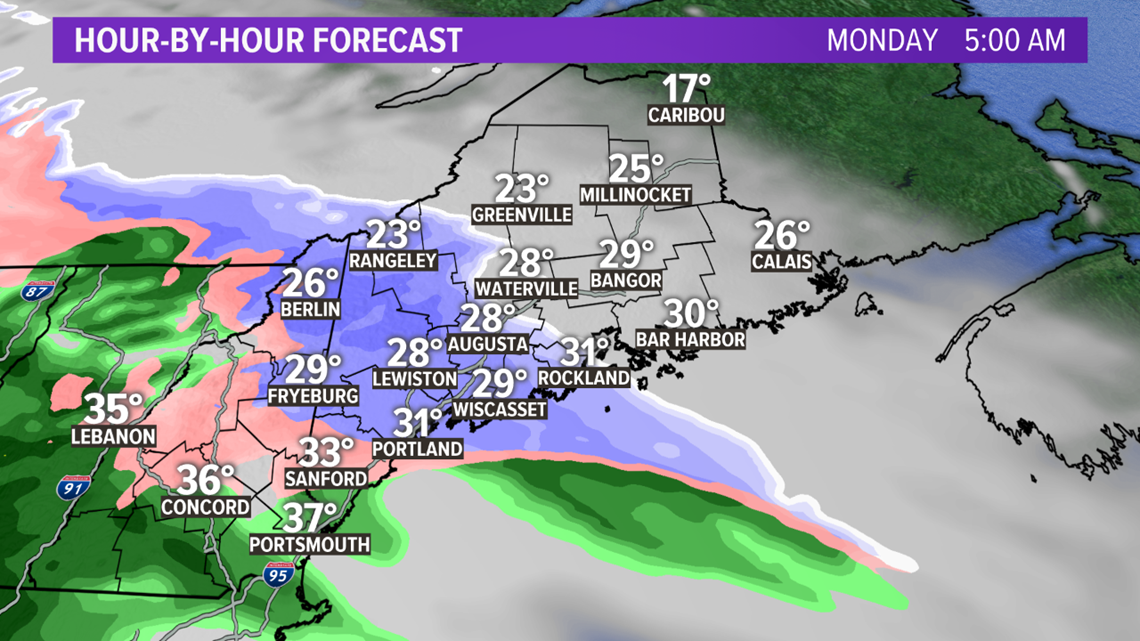 The morning commute will be snowy in almost all of western and central Maine. It will take until closer to 7 a.m. for snow to start in Bangor, and after that farther north and east.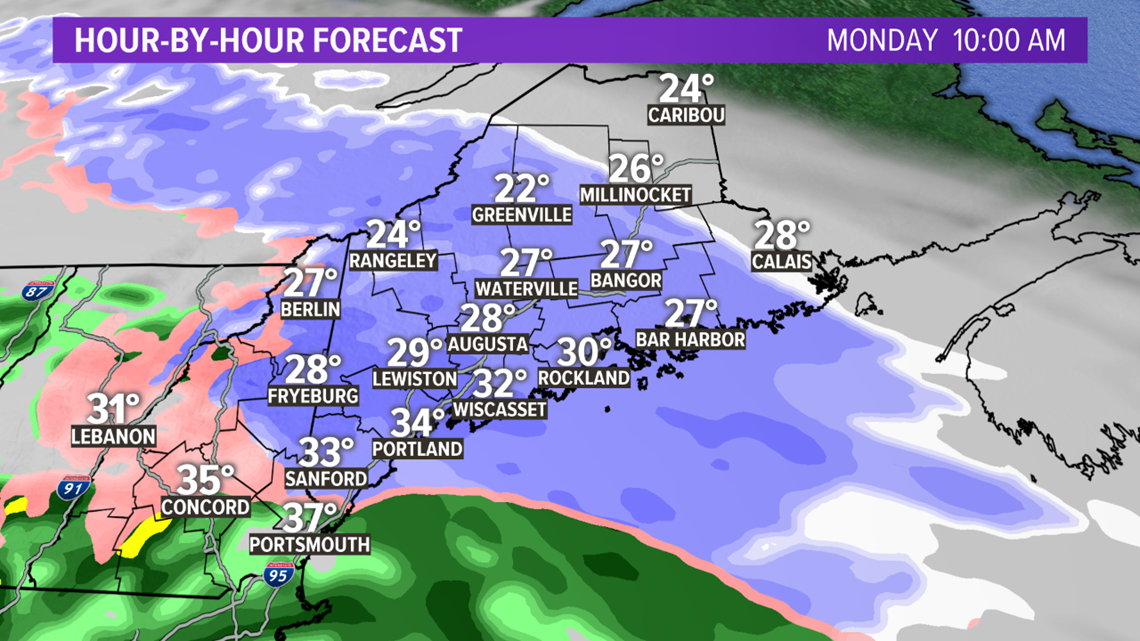 Periods of snow continue through the day, heavy at times. Surface temperatures will be unusually chilly for this time of year, in the upper 20s and low 30s throughout the day. This will mean when the snow falls heavily, it will accumulate, even on pavement. Road treatments should be effective, but at times the roads will get slippery, even though it's April.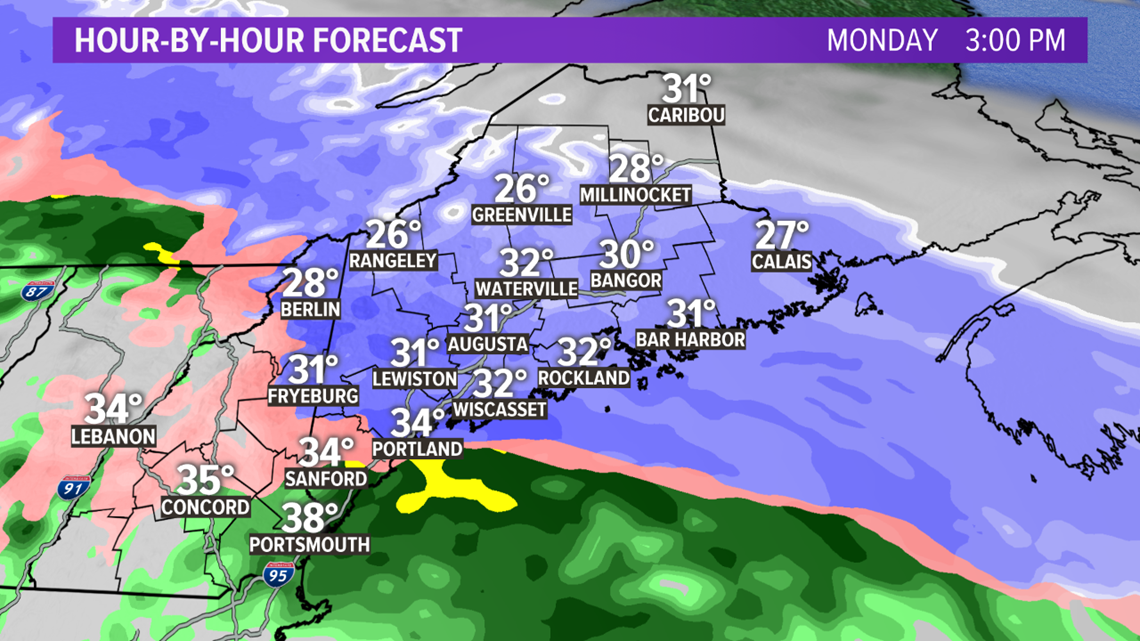 A rain/snow line will start to move north during the afternoon, changing York County and the Portland area to a mix or rain.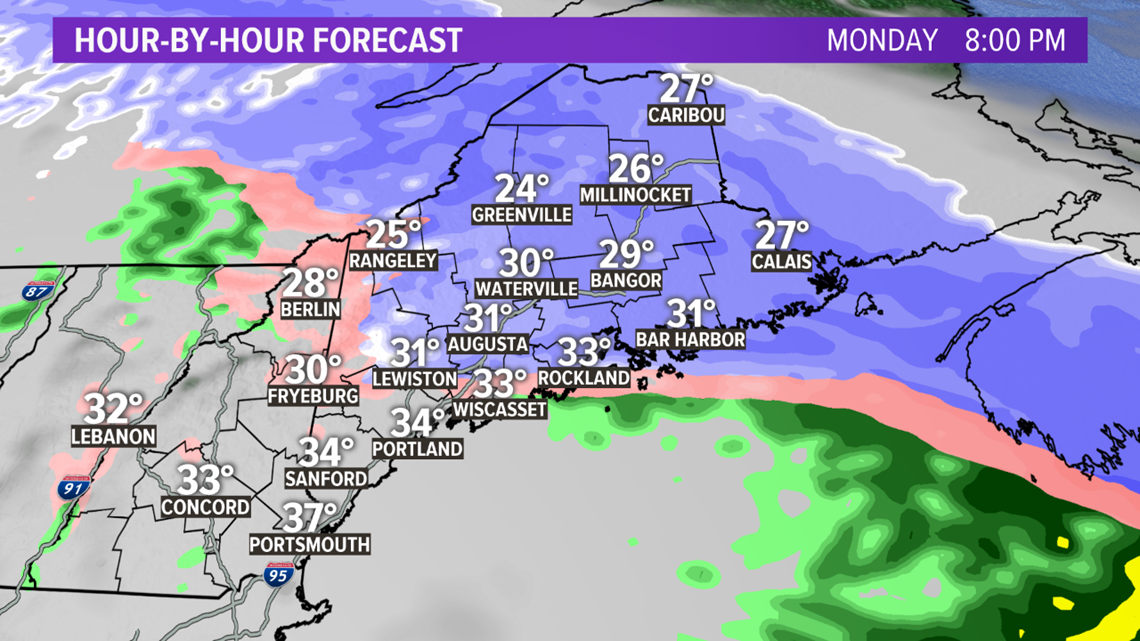 Snow totals are a challenge, the most will accumulate on the grass/already existing snow. But with unusually chilly air, some of the snow will accumulate on pavement too. I've upped the amounts for eastern Maine, since it looks like it will keep snowing into Monday night there.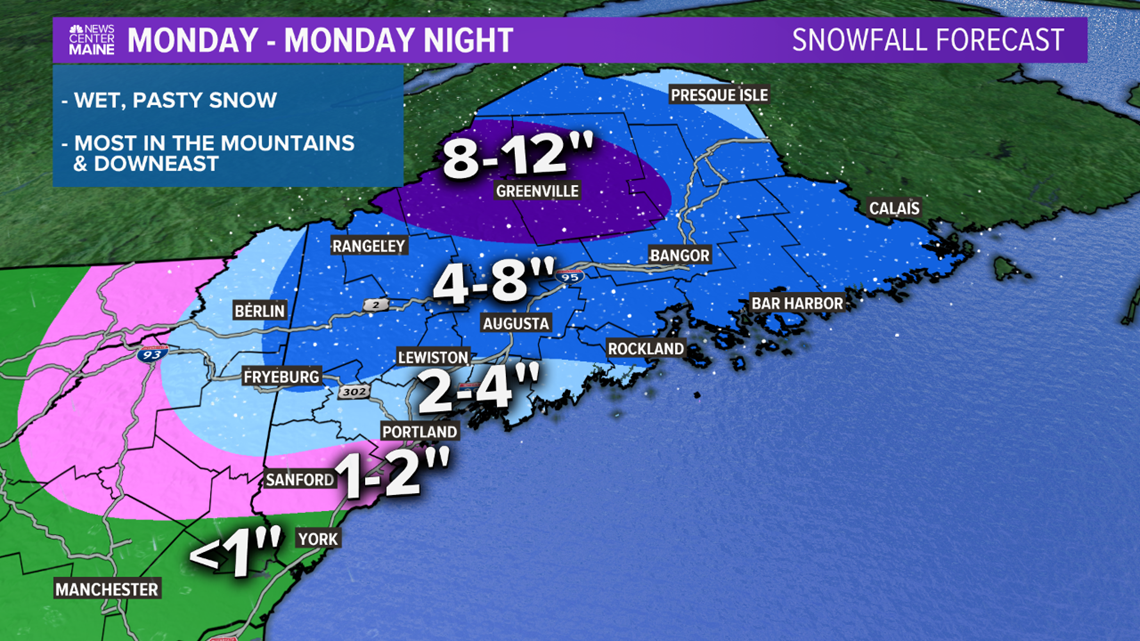 We get a break for a while Tuesday, before a second system moves in Tuesday afternoon and night. It'll start as rain but flip to snow as temperatures fall in the evening.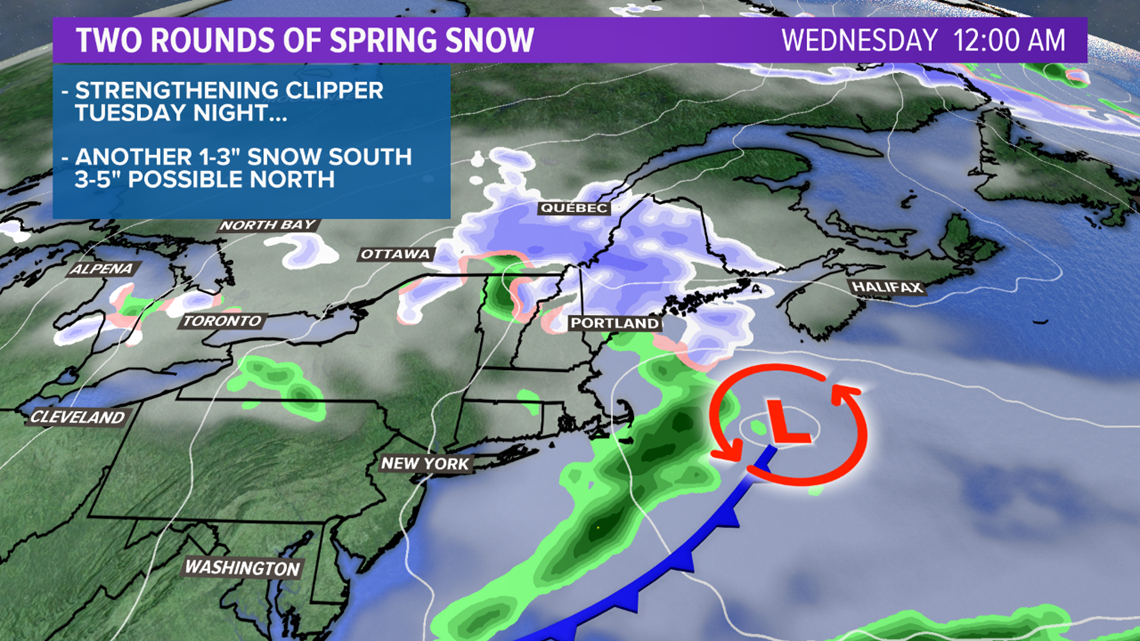 An additional 1 to 3 inches of snow seems likely by Wednesday morning in southern Maine, farther inland and in the mountains 3 to 5 inches of snow is possible. This part of the forecast is uncertain, so check back for updates.