Before we get going I just want to say that I hope everyone is hanging in OK. These are trying times for all. The fear, the unknown, it's all very stressful. We all handle stress and anxiety differently. Be patient and kind with people. Remember smiles go a long way. This is all easier said than done. Believe me, I've struggled with practicing what I preach. Someday, this will all pass and we'll be able to look back and say, "remember when". Until then, enjoy the little things, find the good in the bad and think positive. It looks like we'll need this attitude over the coming months but especially during this week ahead...read on if you dare.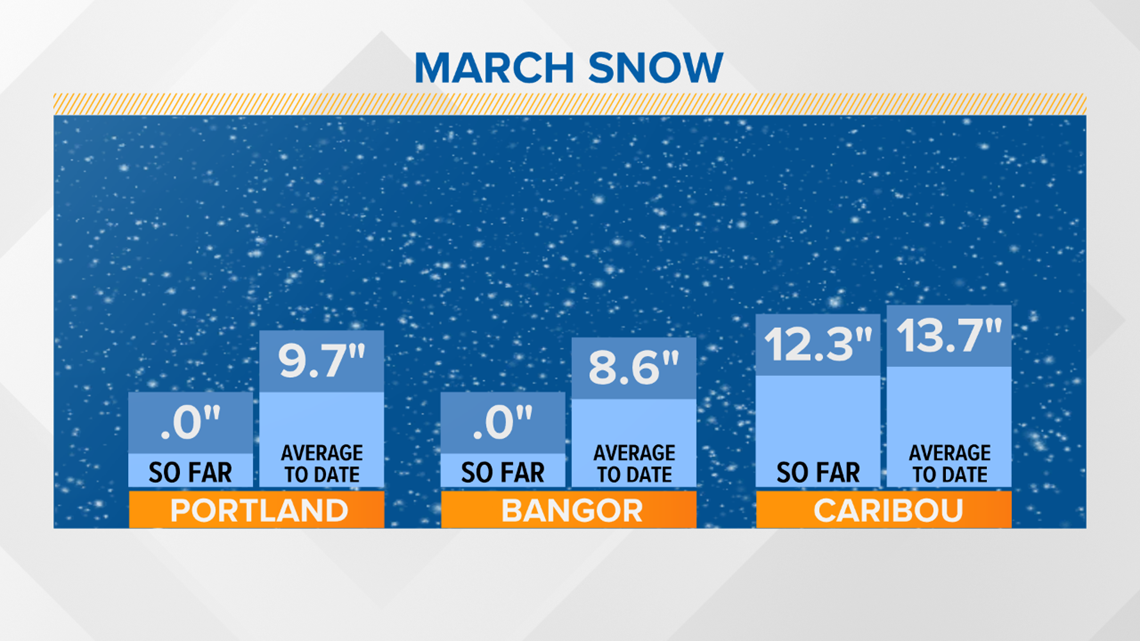 On average March is our third snowiest month behind December and January. But so far around here snow has been harder to find than toilet paper. Too soon?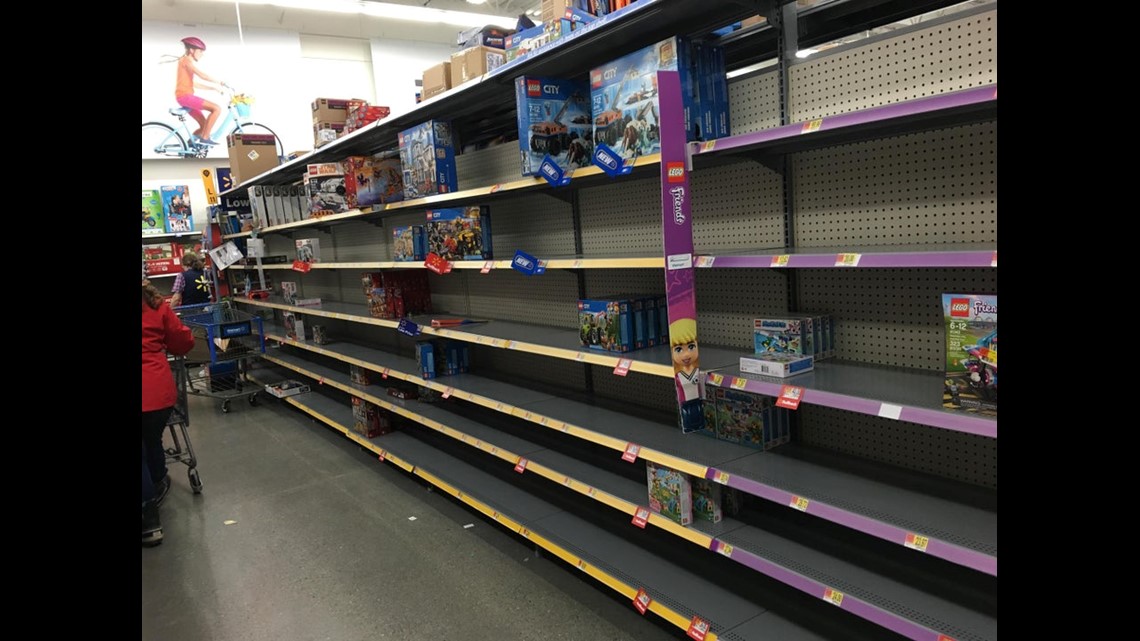 Getting snow this late in the season isn't unheard of or even that unusual. The problem is we've all shifted into Spring mode after the abnormally mild last few weeks.
Usually, to get Spring snow a lot has to come together perfectly and it's looking like it will.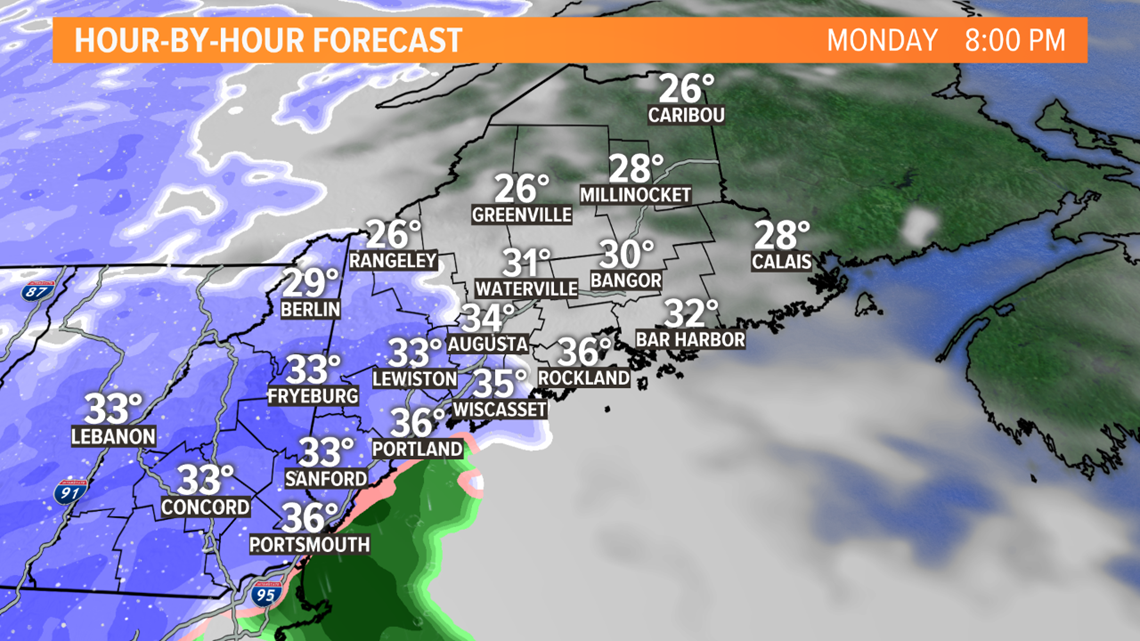 Weak low pressure will strengthen under a negatively tilting shortwave. The low will travel over or just south of Nantucket and deepen as it does so. We'll be on the northern edge of the moisture shield and parts of the northern half of Maine will miss out on the best dynamics and most of the snow accumulation. The southern half of Maine, however, will not.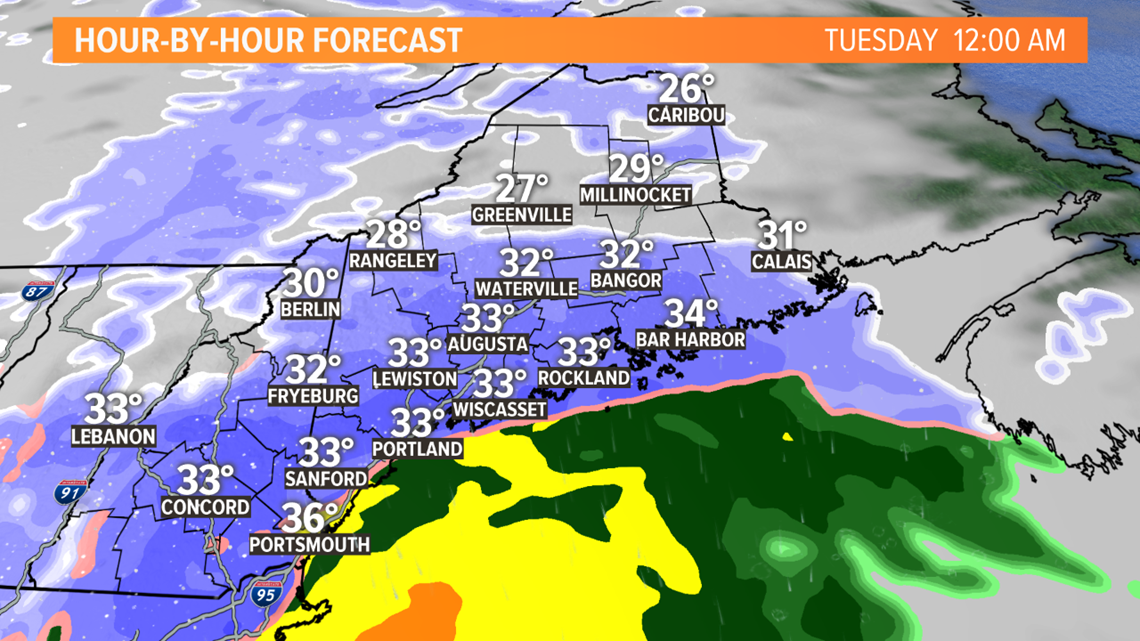 The timing needs to be perfect in the Spring and it will be. Best lift, biggest flakes and greatest snow rates will be at night, when it's coldest. We'll be cranking out snow for several hours with a solid thump between 9PM and 3AM. There'll be snow on either side of that but intensity and flake size will not be as efficient or large. A lot of the storm will be gone by the time Tuesday morning gets going.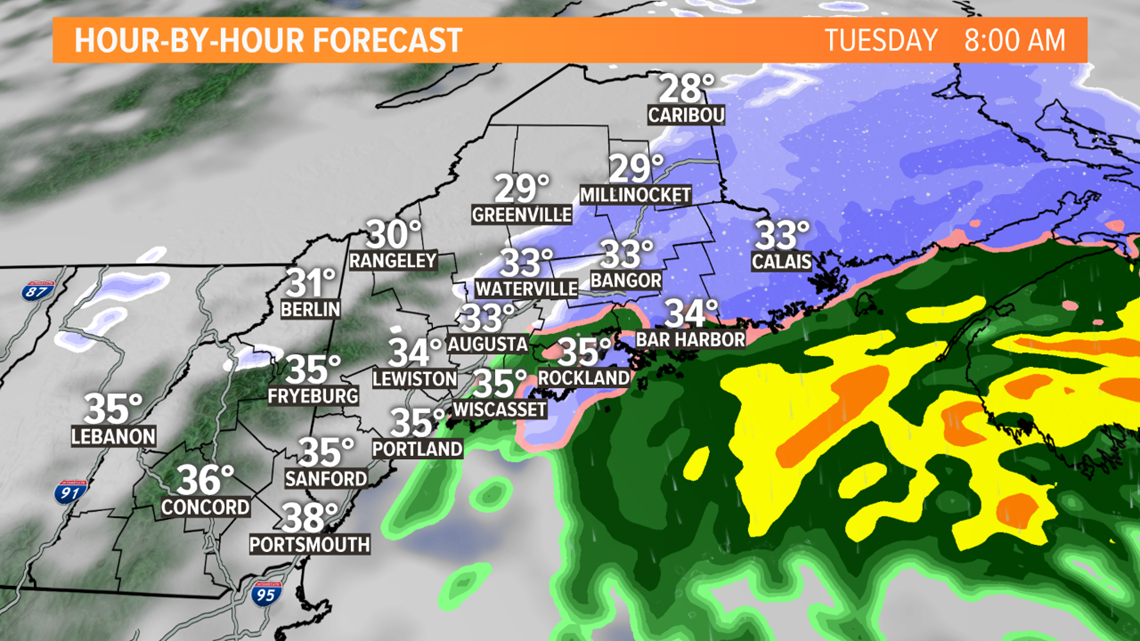 Amounts will be greatest in Southern Maine and in areas that have some elevation and can overcome milder surface air and have better ratios. This means that many areas a few miles inland from the coast could see 6" or more. In fact, I'm thinking the hills in York and Cumberland Counties and the Lakes Region of New Hampshire have a chance to hit double digits...it's a small chance, but a chance. The rest of the area, coastal Southern Maine through Downeast areas up through Augusta and Bangor should see a solid 3-6". North of Route 2 missing out on the bigger stuff and gets a 1-3". The snow will be heavy, wet and pasty.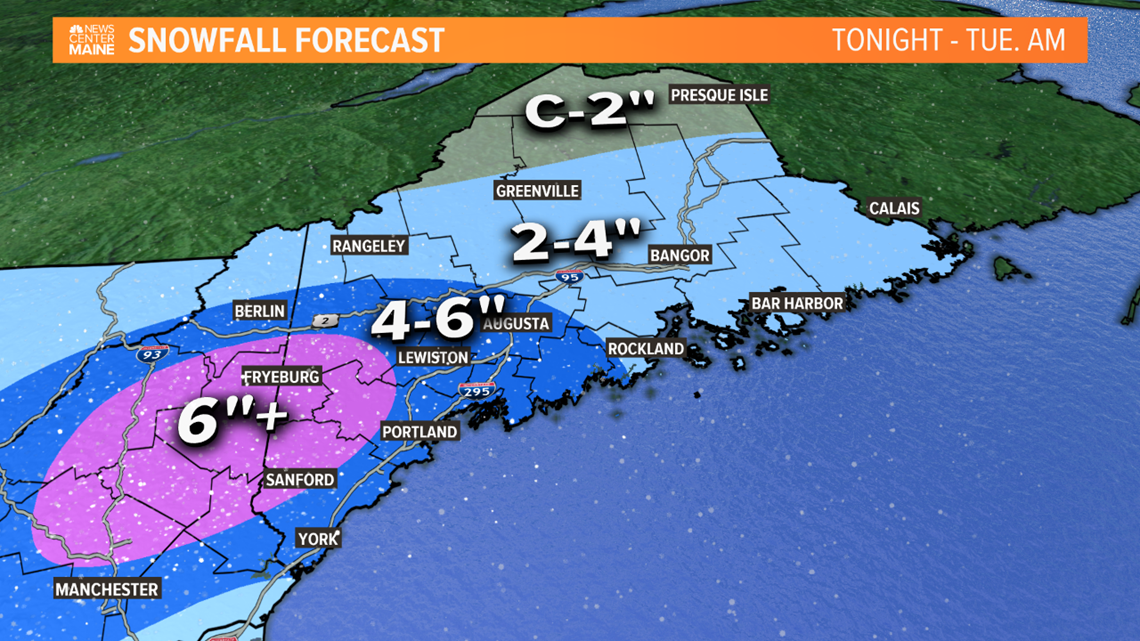 So there you have it. Remember to find the good in the bad. The kids will have something different to play in and you don't need to shovel the driveway. There's nowhere to go anyway.