MAINE, USA — Never change, Maine. Never change.
An active weather day is ongoing, thanks to a late-season nor'easter.
Otherwise, the forecast is still on track from what I said yesterday.
As of 7:30 a.m., snow showers continue across the higher elevations in Maine. The only areas still seeing just rain are along the coastline just inland from the coast.
That will change, though. The rain/snow line keeps on moving south.
The biggest impacts will be slick roads, possible outages, and a few happy skiers.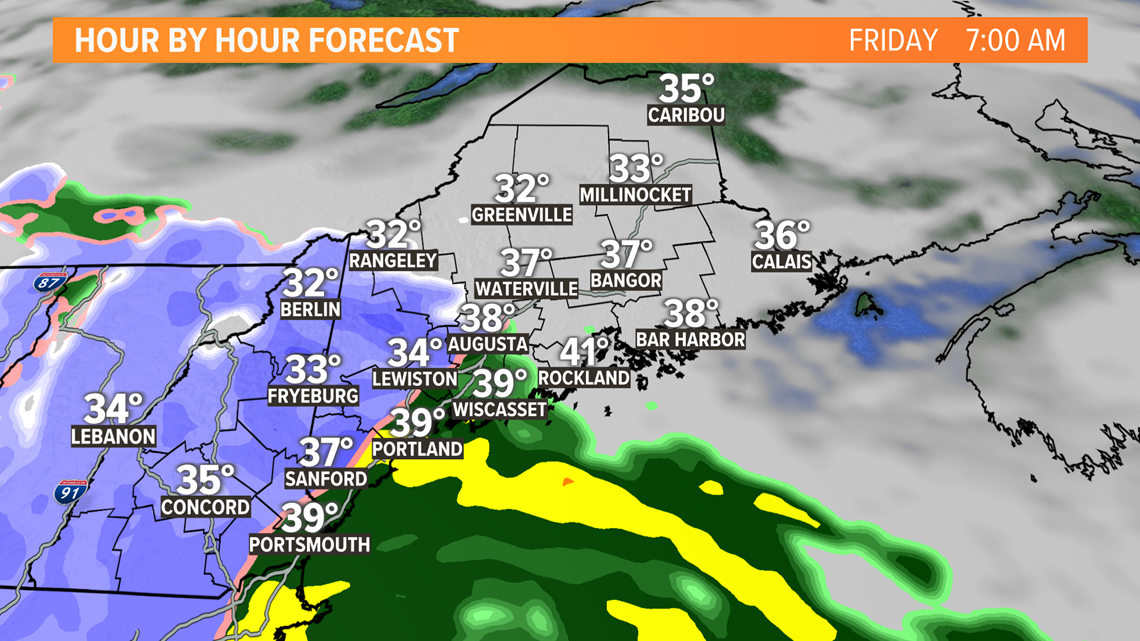 The image above has a great depiction of where the rain/snow line was at 7 o'clock this morning.
As the storm slowly pivots east, showers will begin in central and eastern Maine in the later morning hours.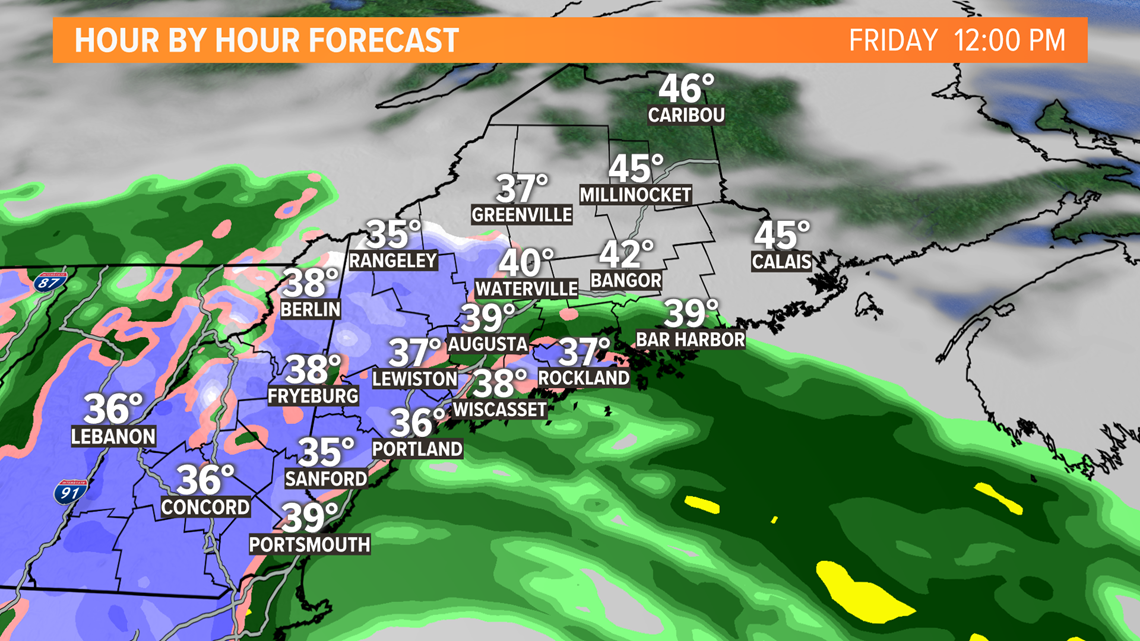 The storm strengthens and "manufactures its own cold air" by the early afternoon.
What exactly does this mean?
Well, the processes involved in creating heavier precip also help cool the atmosphere from the top down.
By noon, expect snow just about everywhere in western Maine, except for the immediate coastline.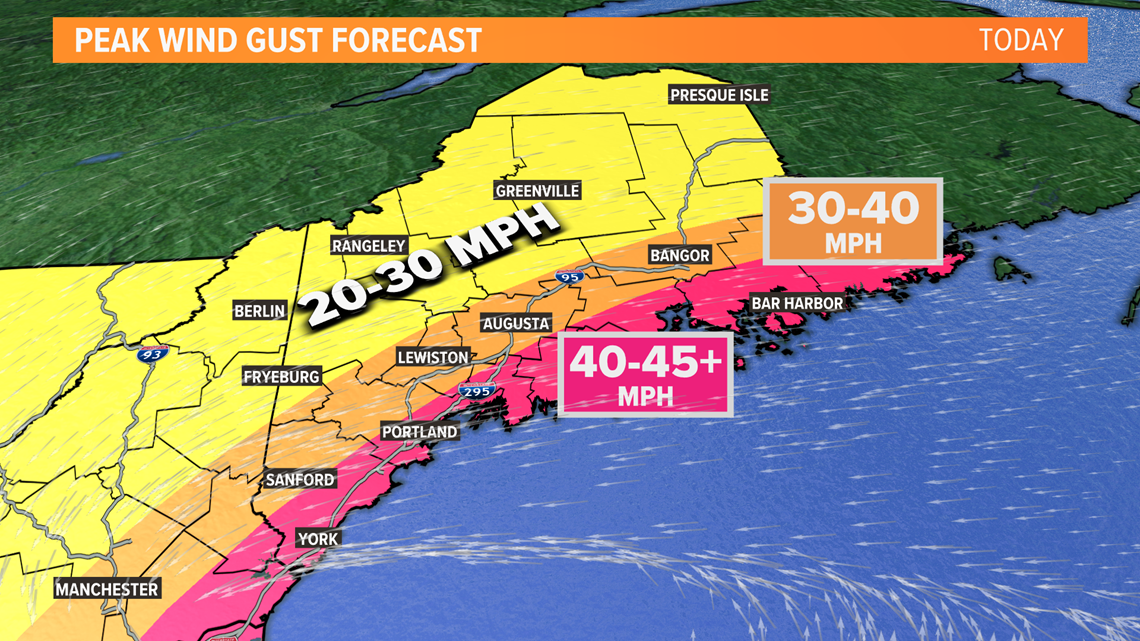 Wind gusts out of the east and northeast will also be strengthening.
The strongest gusts are likely in the afternoon. Gusts could top out around 45 or even 50 mph at the coastline.
A few isolated power issues are possible, but the snow still looks like a bigger factor.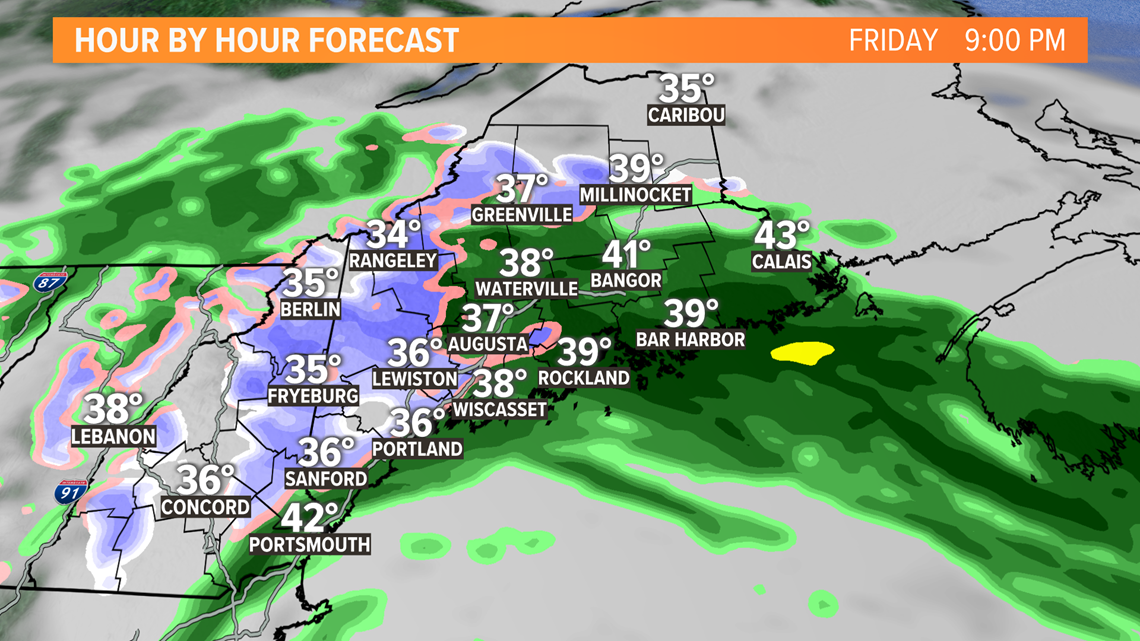 The storm continues moving east, bringing showers Downeast.
These will begin as rain, but eventually, mix in some snow. There could even be a stronger snow band that develops inland over Washington county, which would help to bump up snow totals.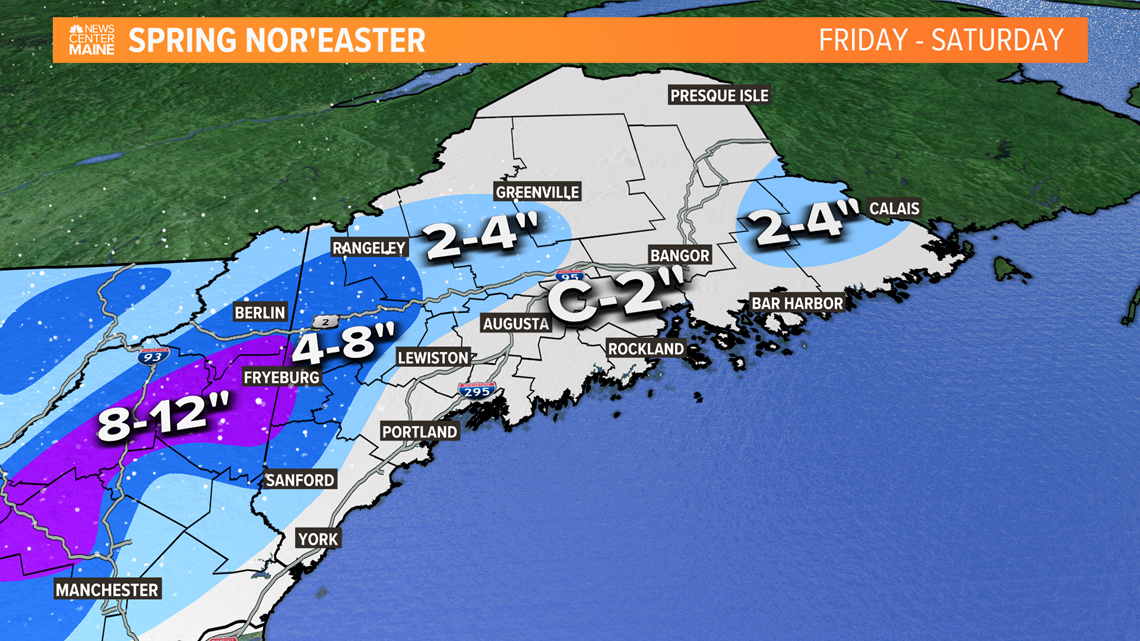 The biggest area, by far, is the coating to 2" contour.
It will be tough to get bigger accumulations outside of the mountains, though I do still expect a little something on elevated surfaces or on the grass.
The western mountains get the highest totals. Higher elevations in general will get higher totals from this.
Some isolated power outages are expected since this is wet, heavy snow.
Showers will continue Saturday, but most of the impacts will be felt today.
Expect a warmer and sunnier start to the week. In fact, 60° isn't too far in the future....